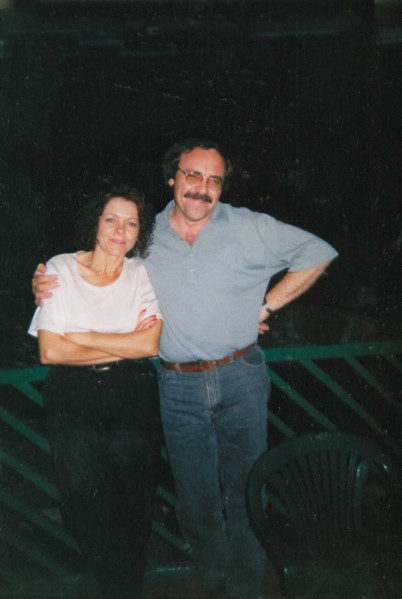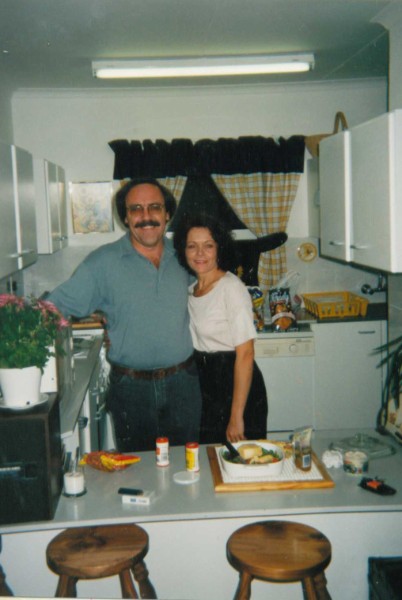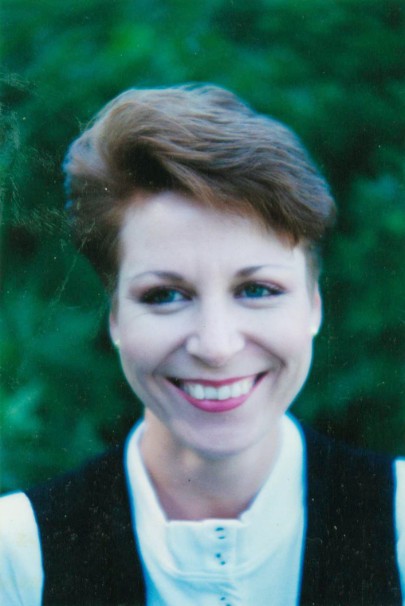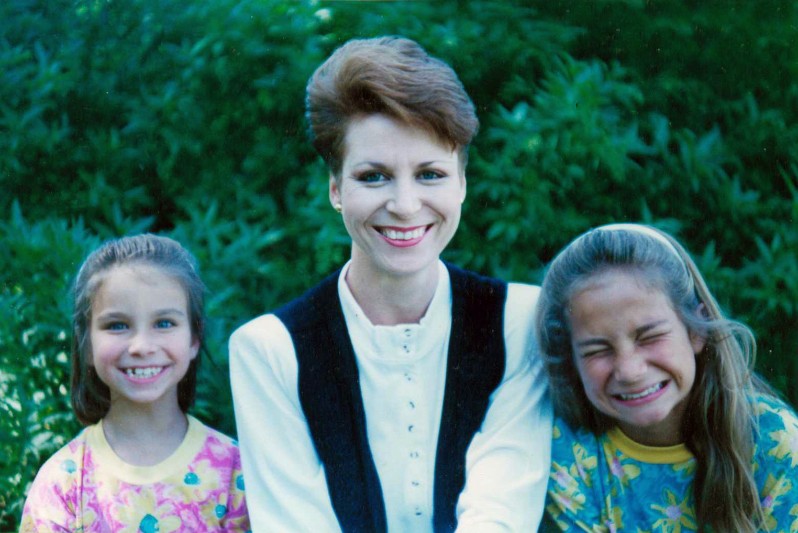 on holiday in Graskop: April 1998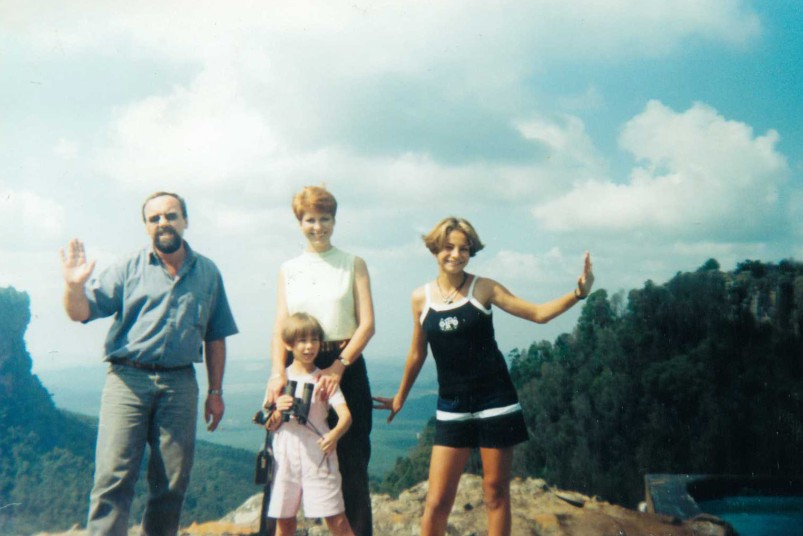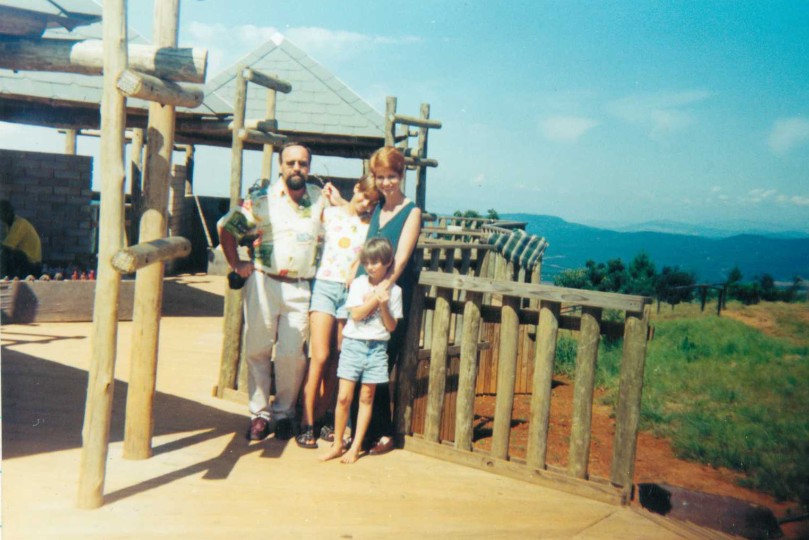 Mike was an IELTS student in Shenyang,
and my first friend in China.
January 2003.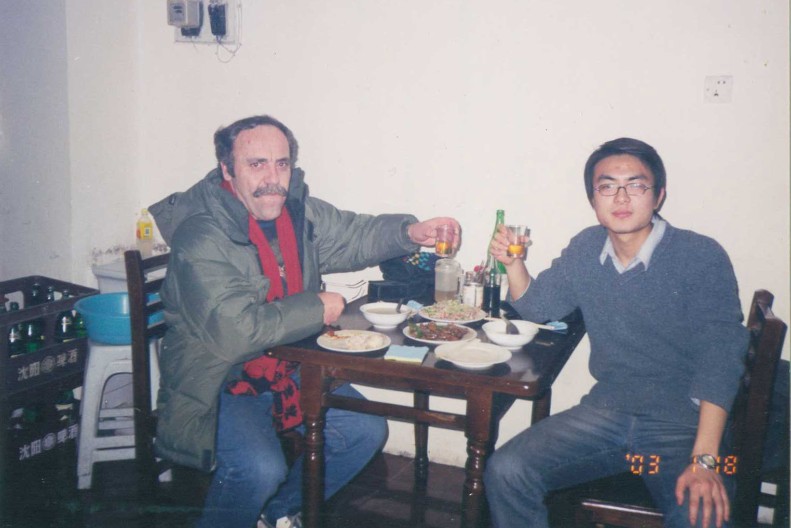 His father was a medical doctor,
his mother a high ranking official in the Liaoning Railway,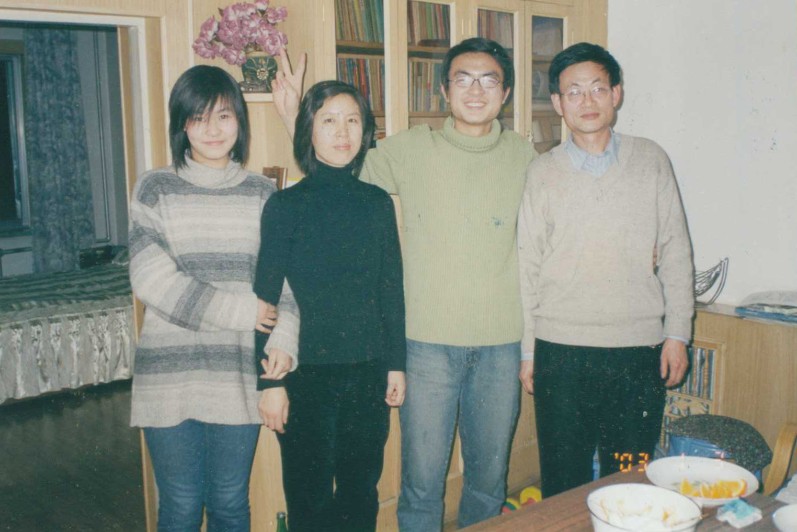 and his girlfriend was from the large Korean community in Shenyang.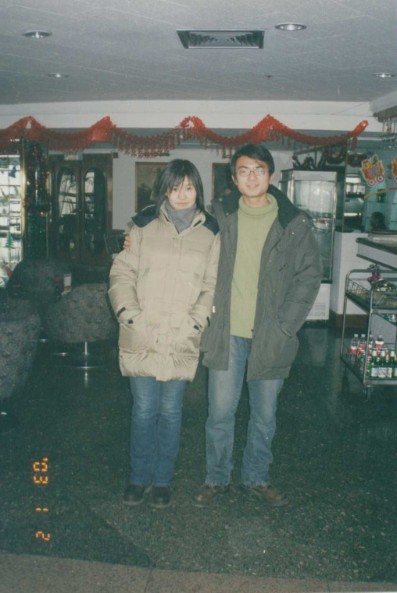 After only a few months in China,
I was still unfamiliar with the local culture.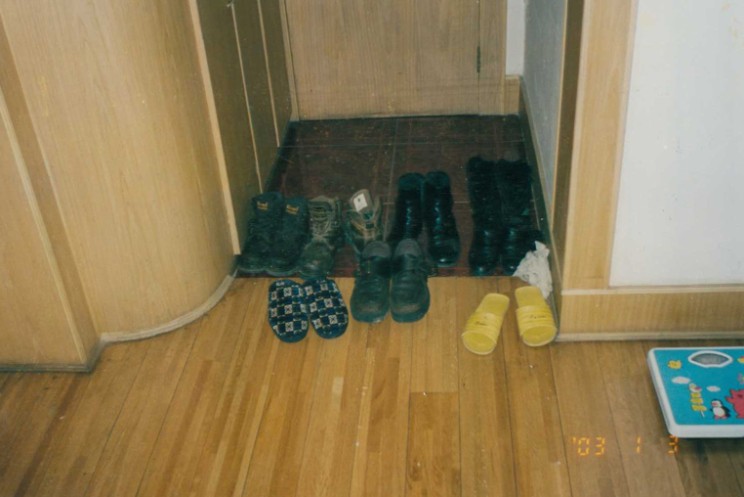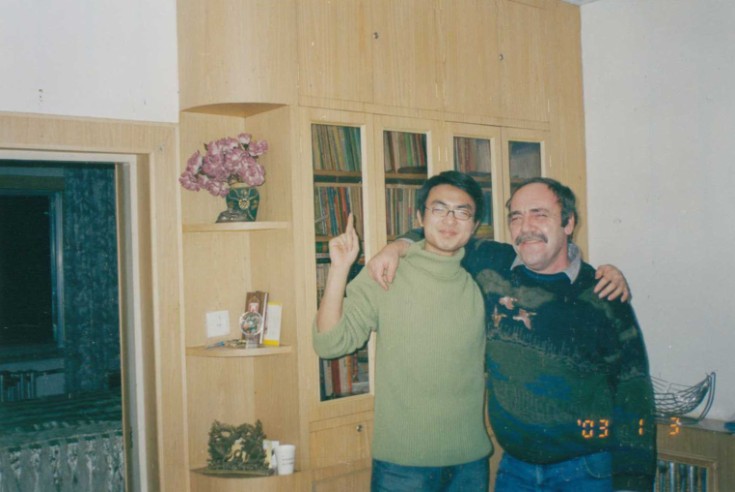 We had some good times together.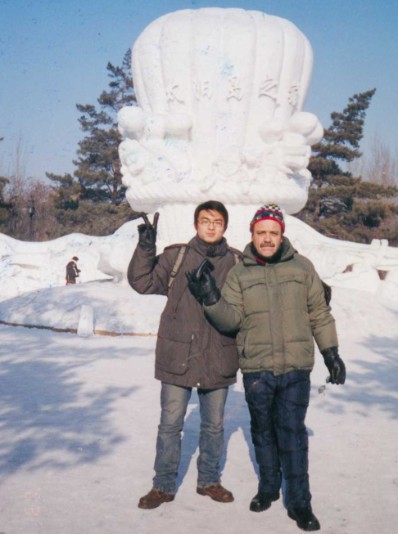 Sally was a lecturer in computer technology at Liaoning University.
I had a crush on her, but she was not interested
as she was on her way to study at the University of Chicago.
Shenyang, May, 2004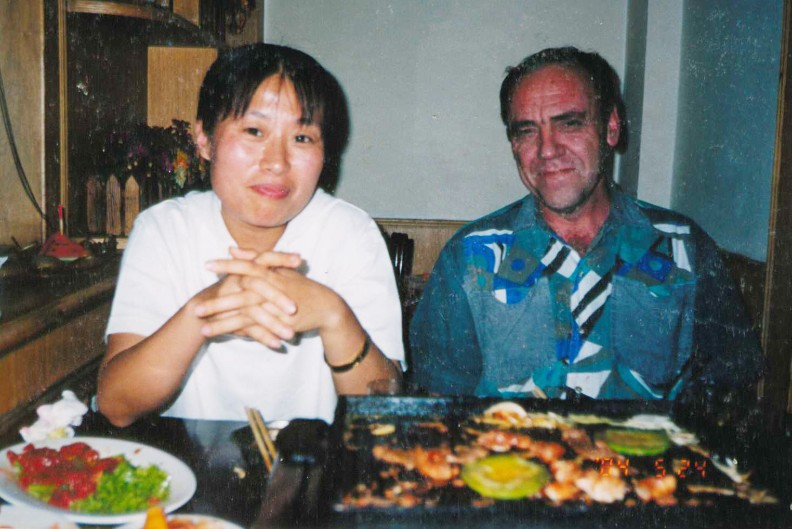 2005
What a pleasure to have some fellow South Africans around.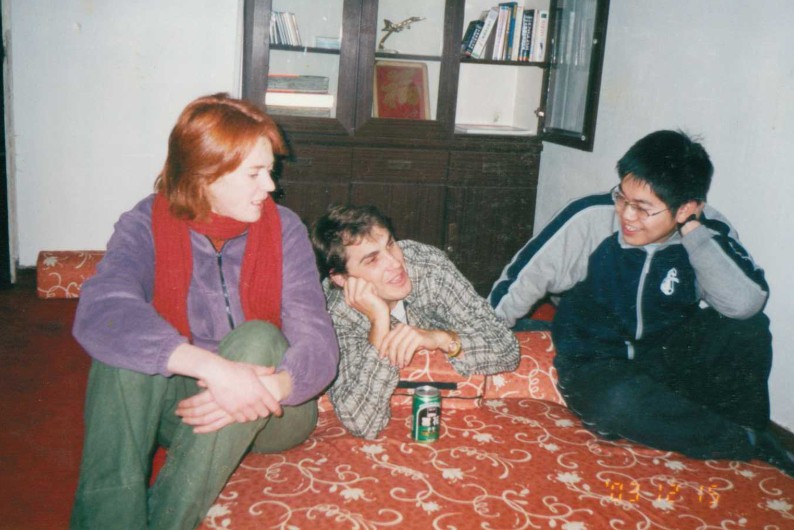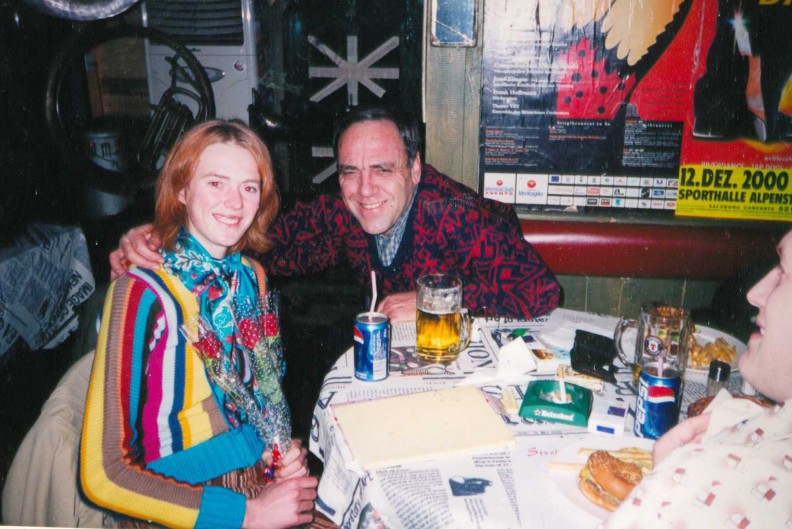 Mission Hills: 25 September 2007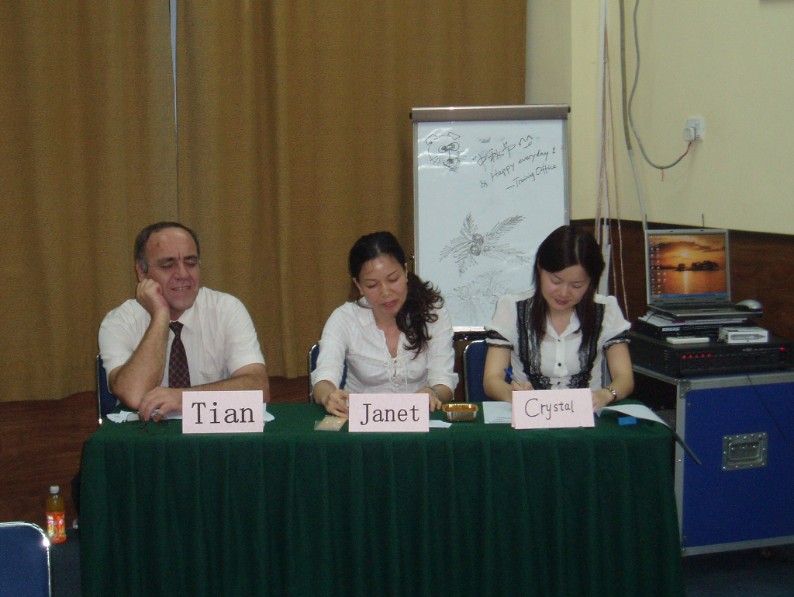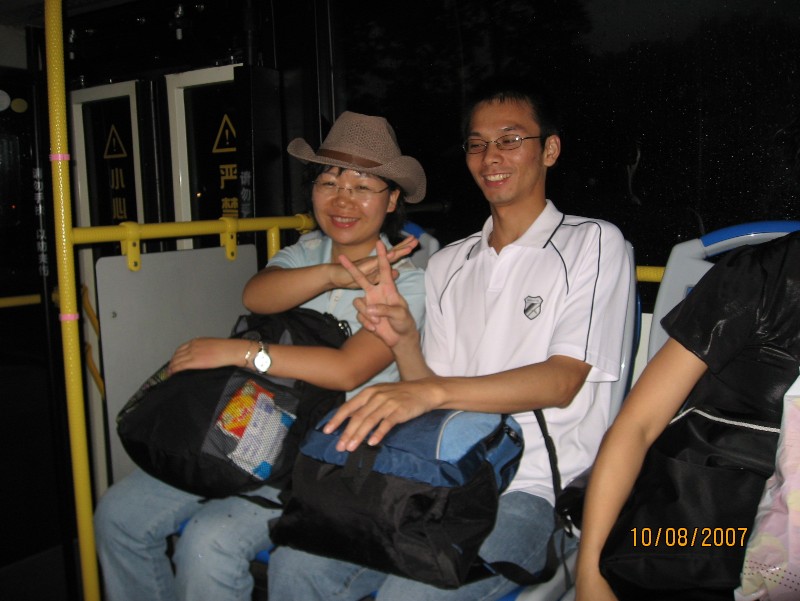 Andre and Kevin having breakfast on the way to Detian.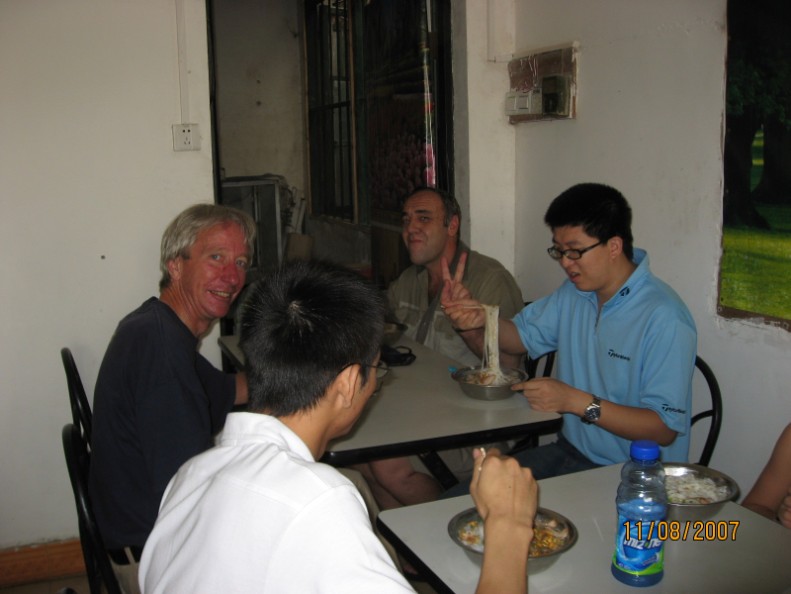 Christmas 2007.
Theresa, Johannah, Tom, Susan, Molly, Johnny, Alex, Vicky.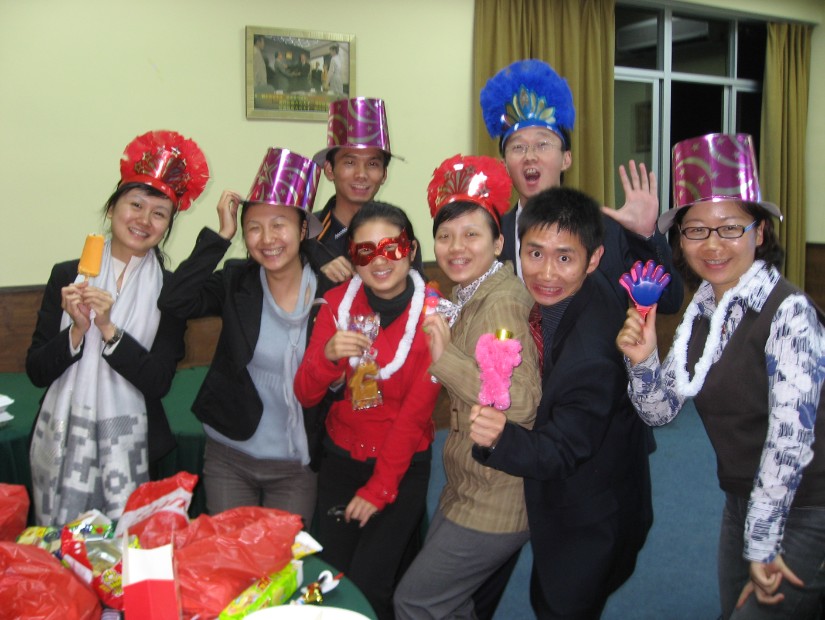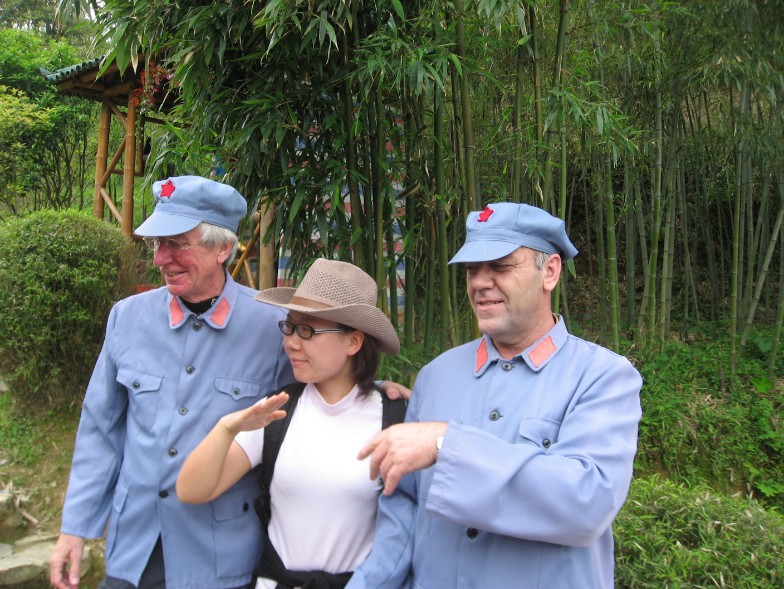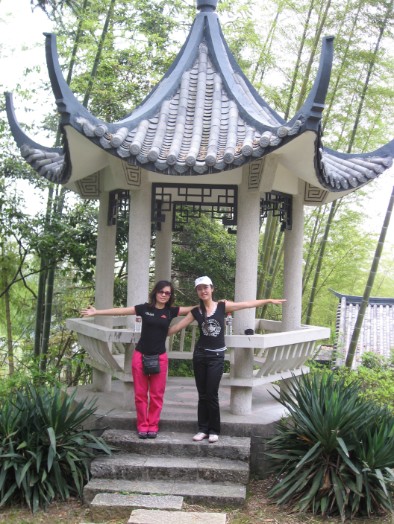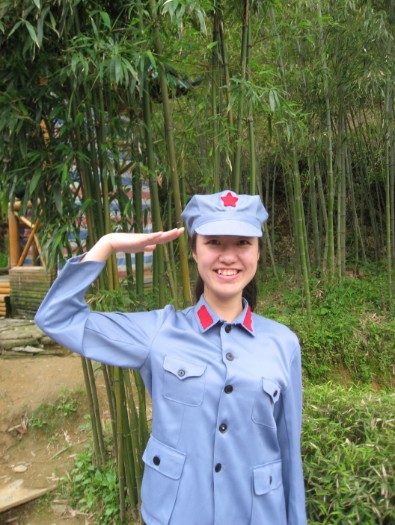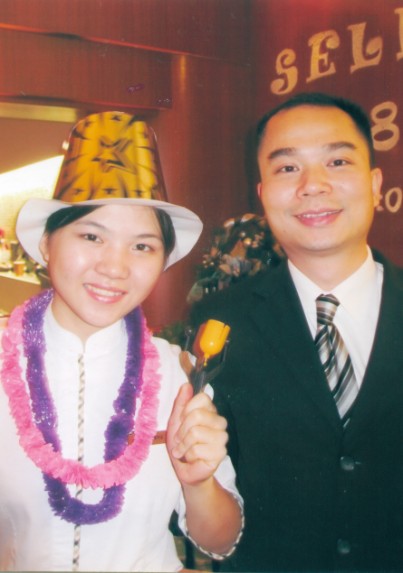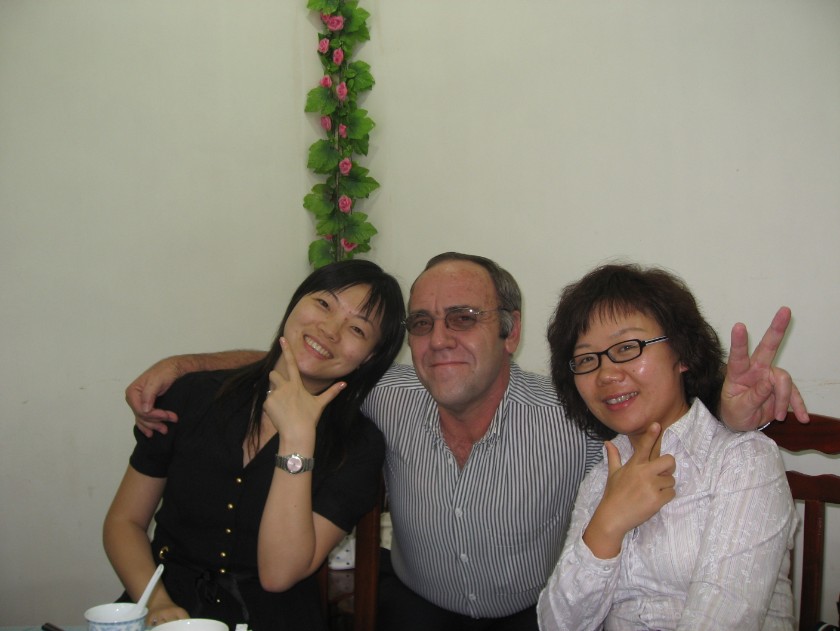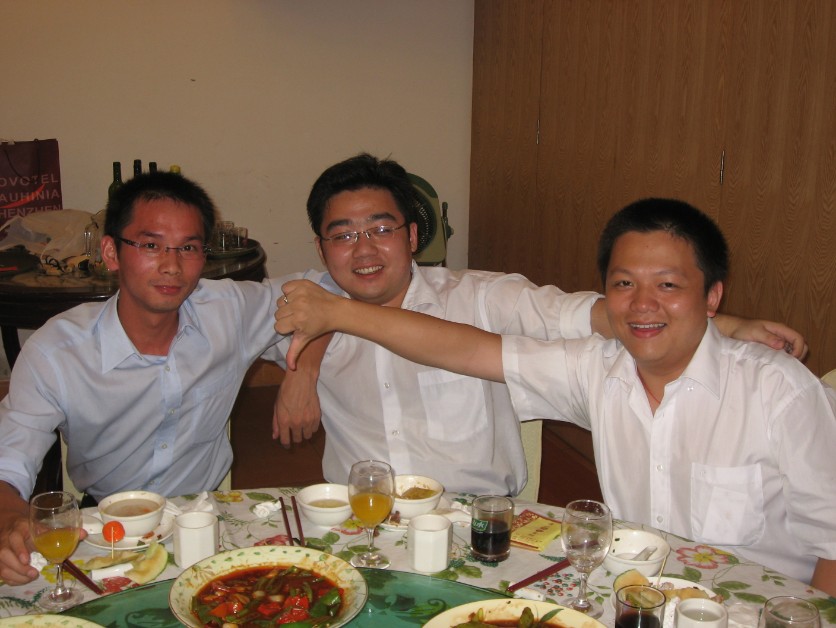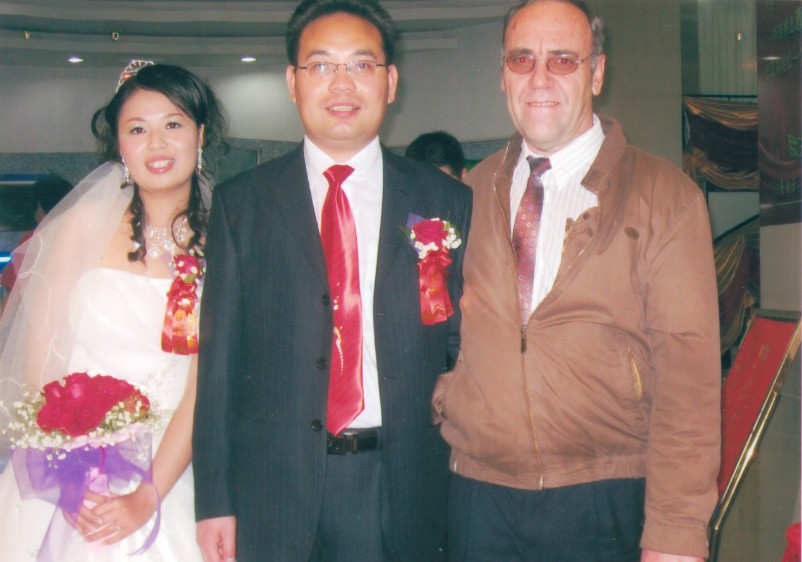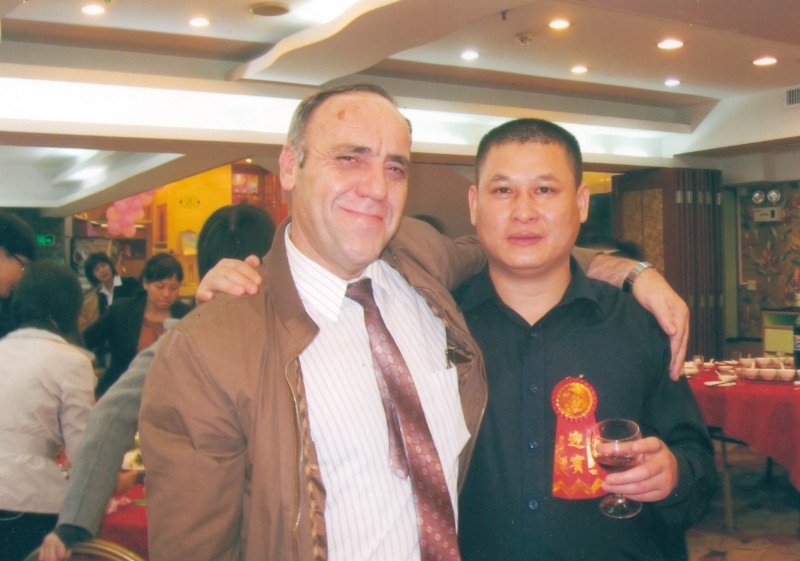 Lydia, Johanna, and Landi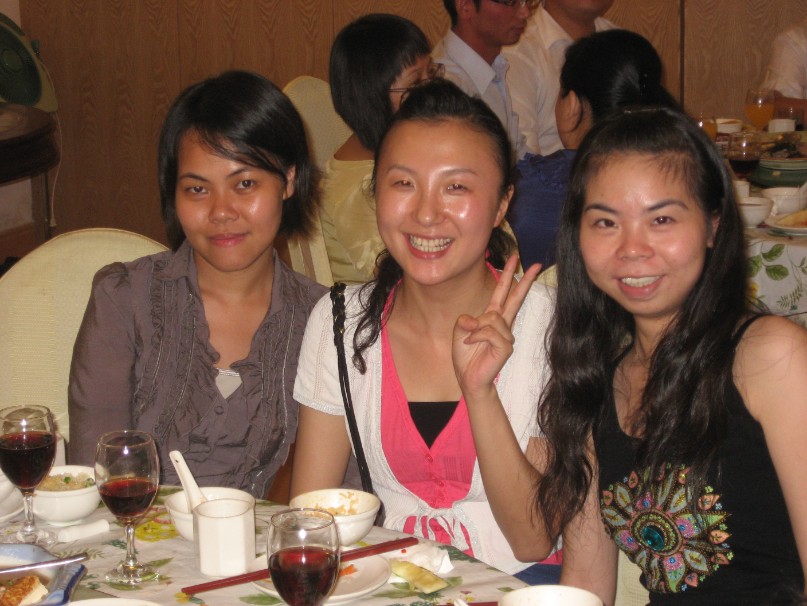 George Cai, Lao Hu, Lao Tao, and friend, with Judy in front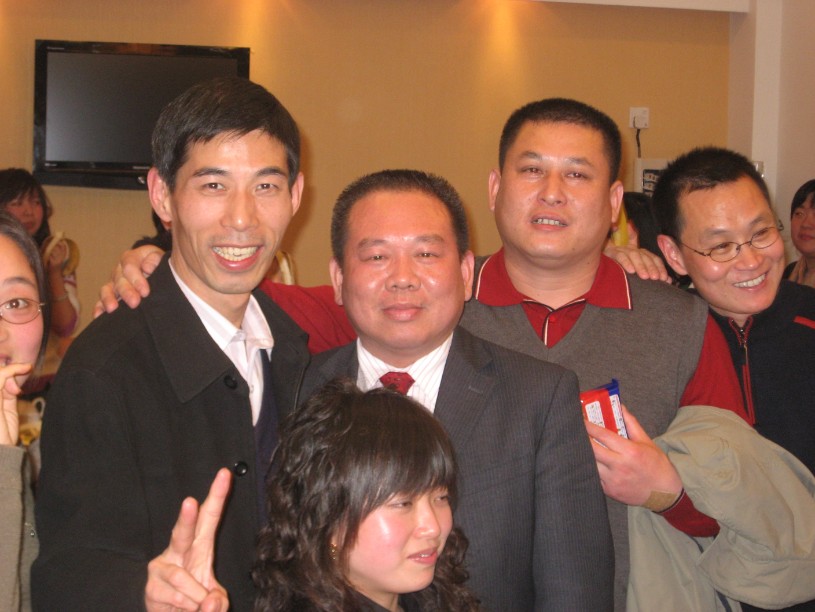 Emma And Bernie: Mission Hills 2009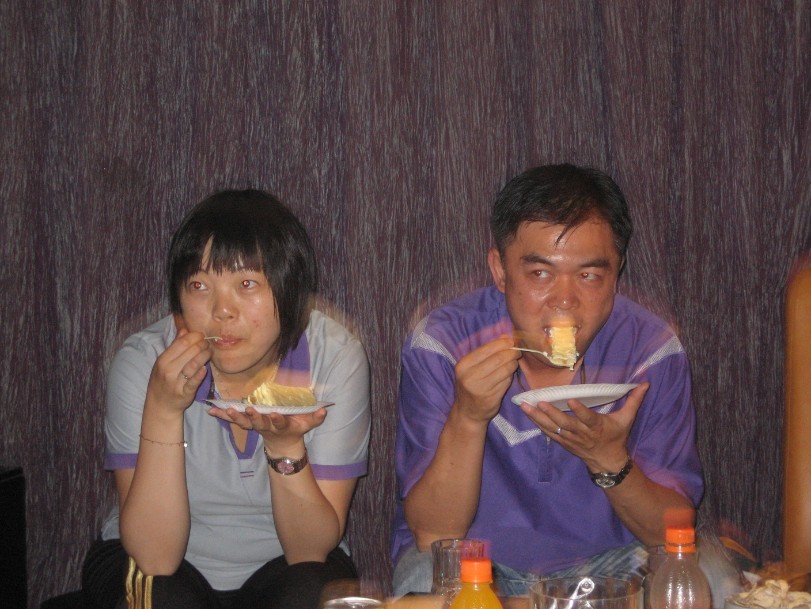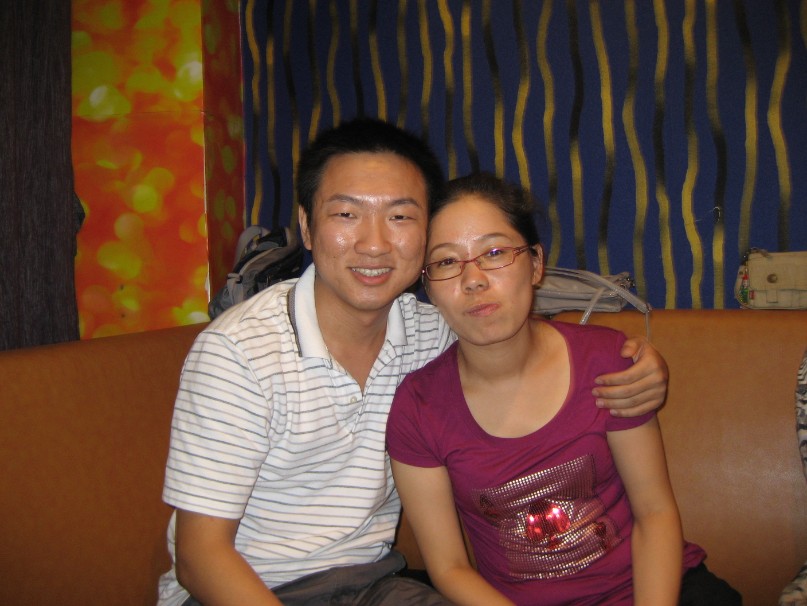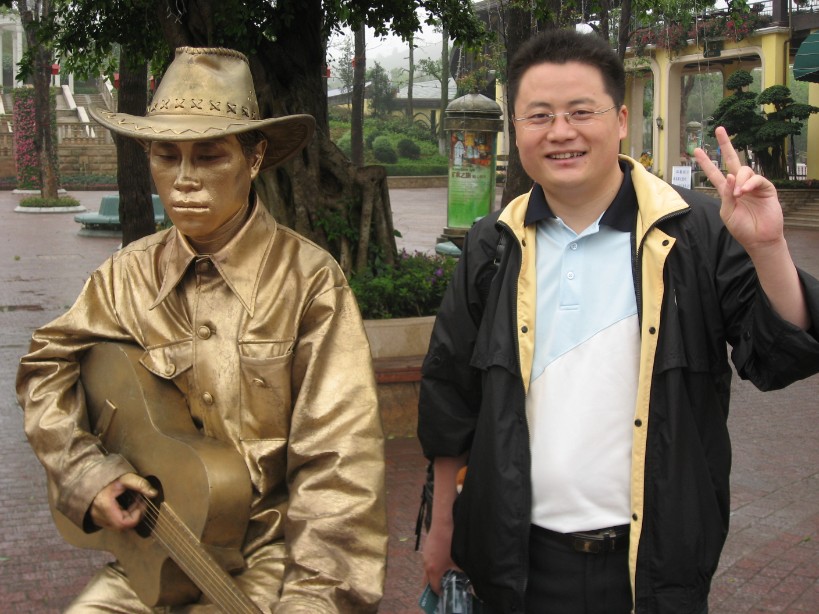 Lao Tao and golden friend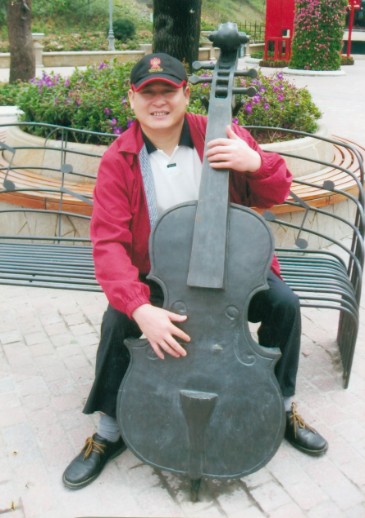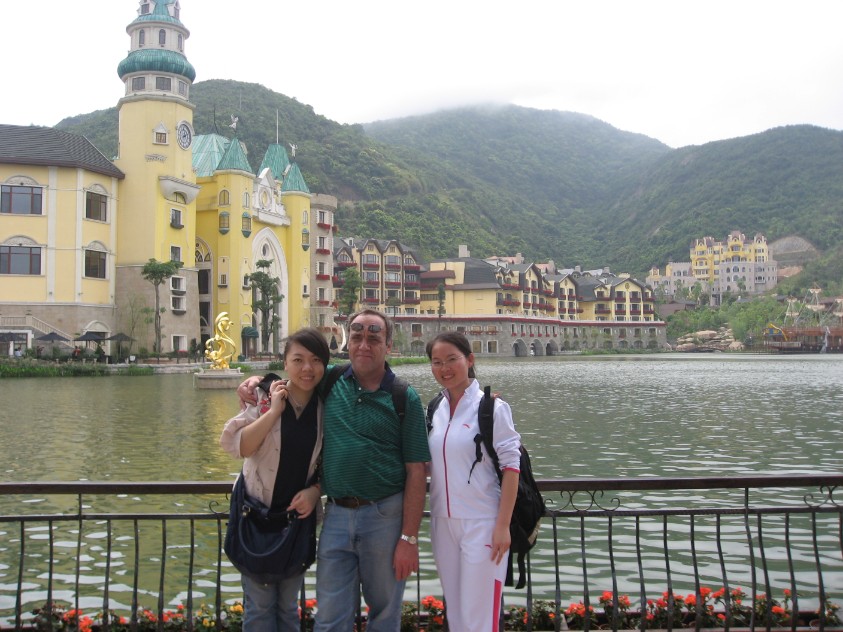 Mr. Guo is from Dongbei.
He is an excellent chef,
an expert on hunting with hounds,
and loves birds and nature.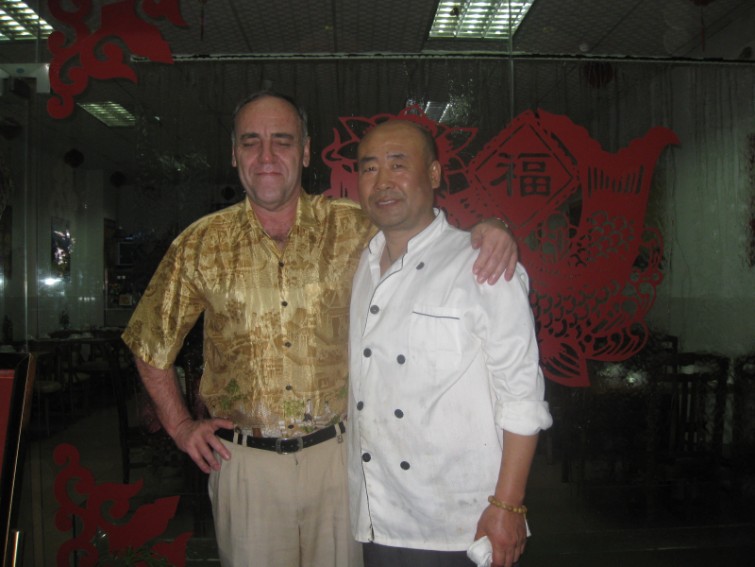 Here he is with his wife and staff in their restaurant.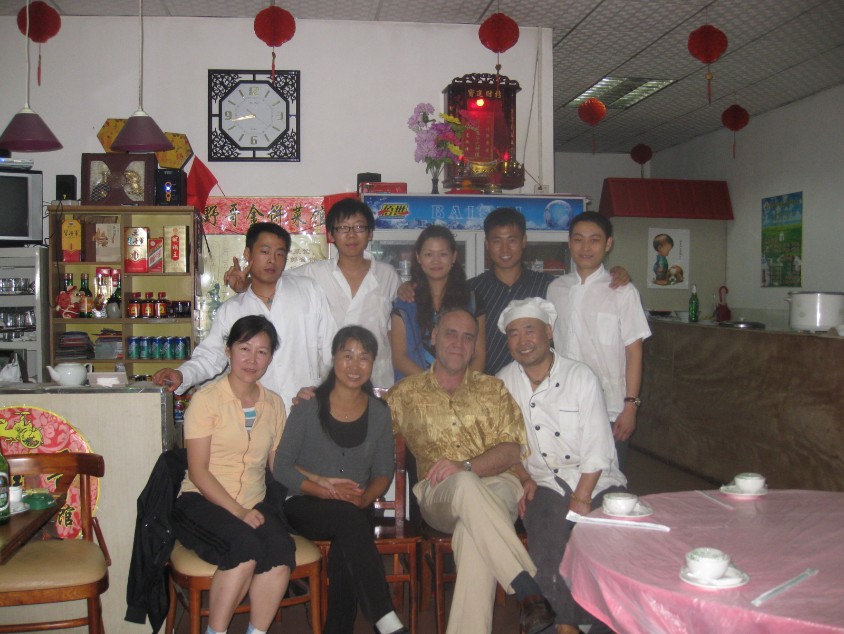 Fellow students at the Keats Mandarin School, Kunming.
March 2010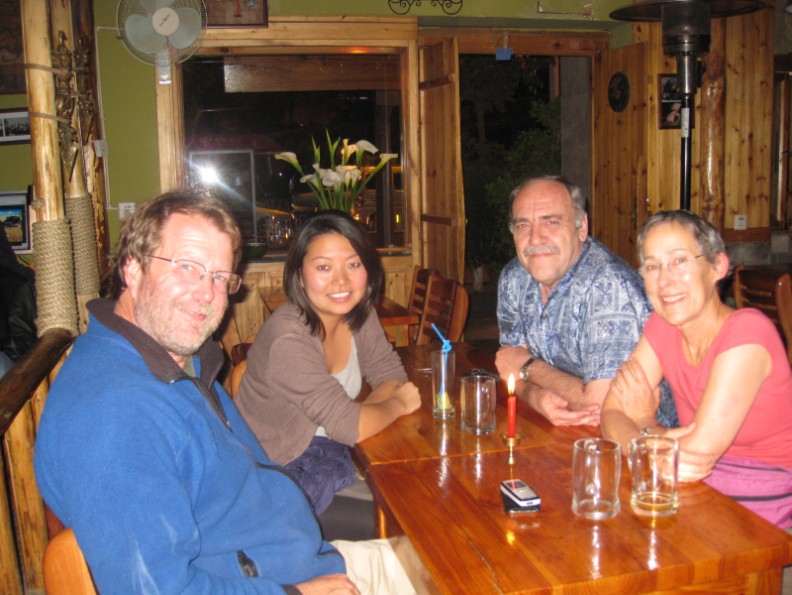 Wang Dali and his wife.
My friendly nabours at Mission Hills for three years.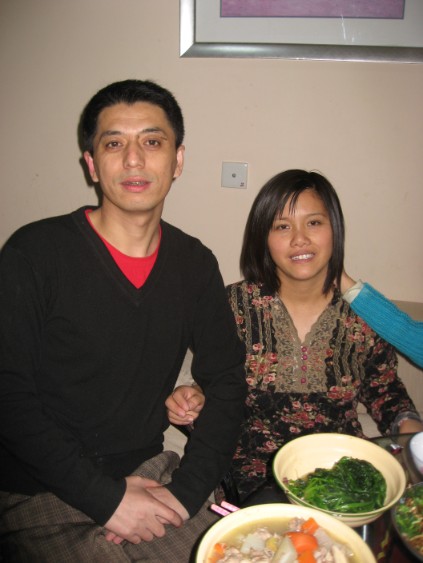 Mary was 13 years old,
came from her hometown in Fujian province
to work in her aunt's restaurant for the school holidays,
and is eager to learn English from the foreign customer.