Our wedding party was held at the home of my in-laws on their farm.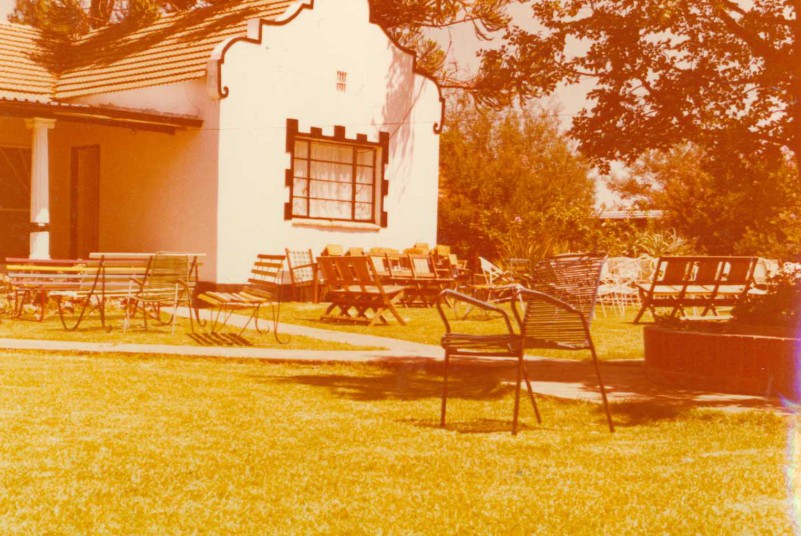 A marquee was pitched in the garden.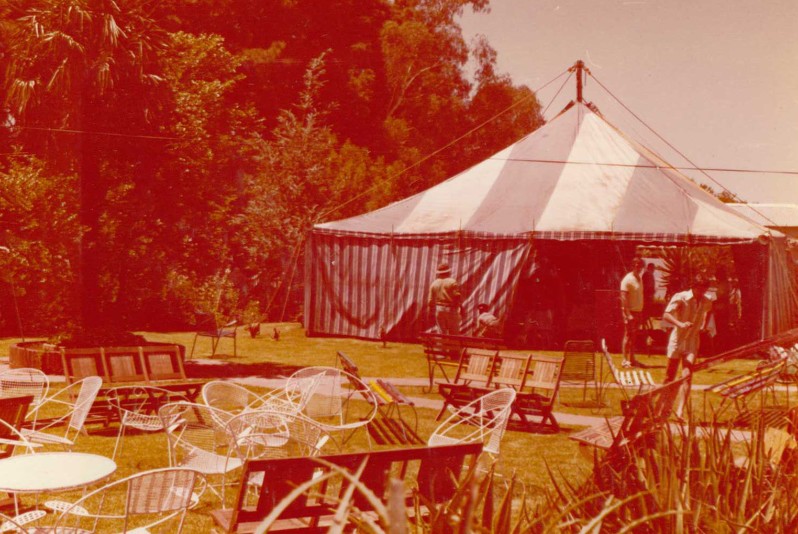 Many family members offered a helping hand,
including Flappies (floppy ears).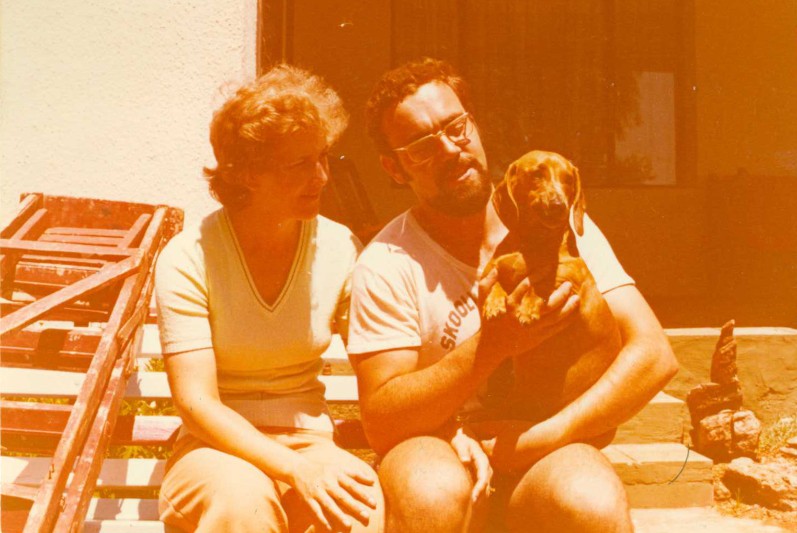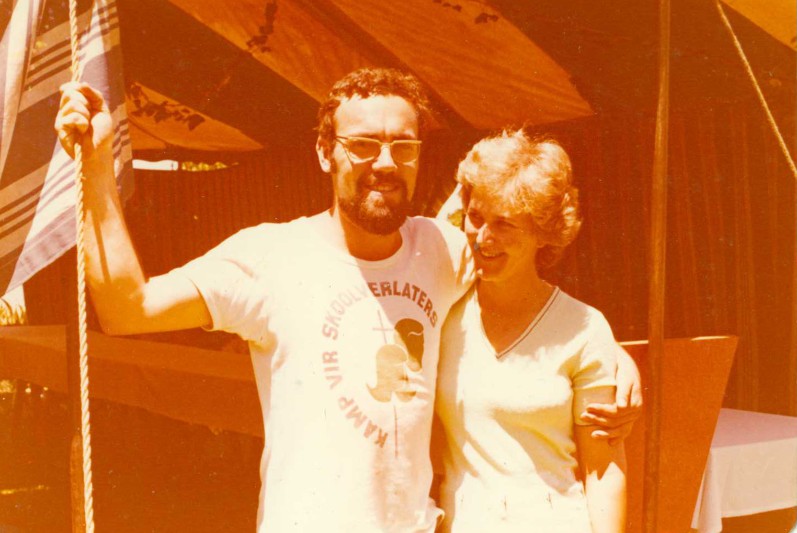 and youngest brother Hein-Phillip.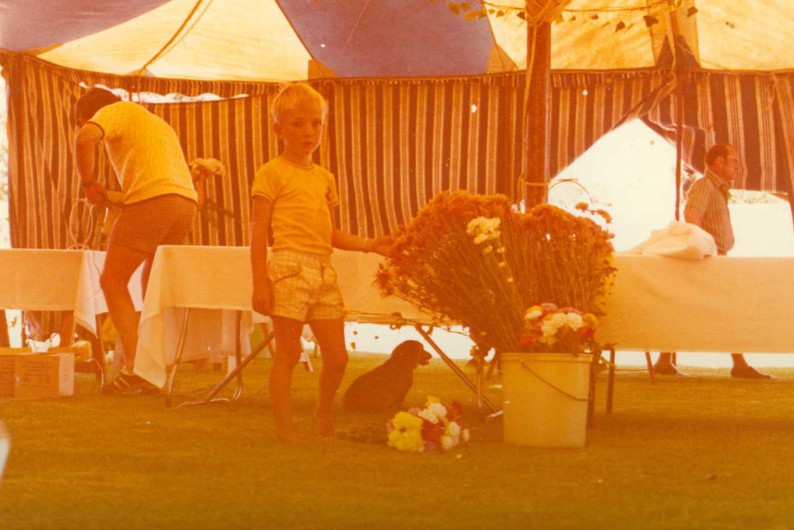 Marlene's younger sister was in charge of preparing the dancing area.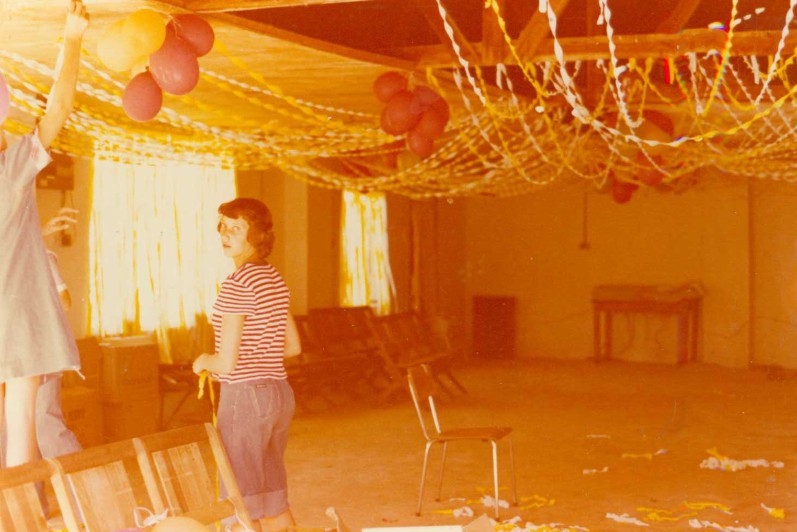 A whole ox was barbequed and would be served,
after many hours of careful cooking by hired experts,
as the main dish.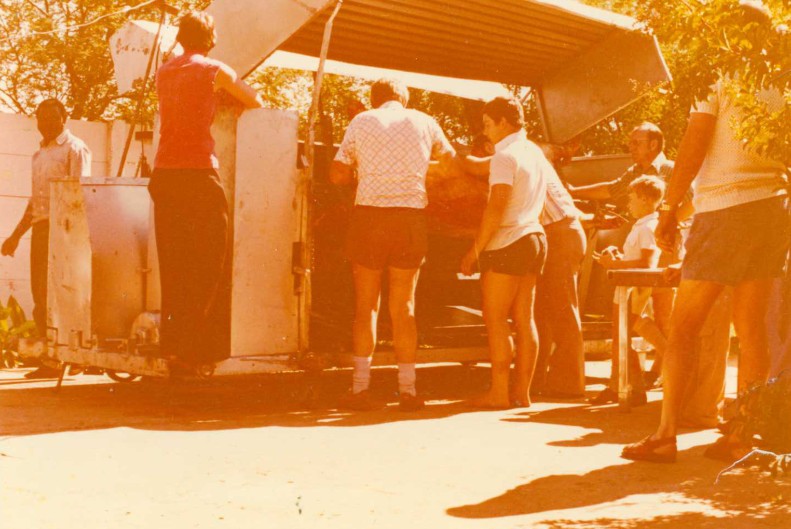 A fleet of cars had to be spotlessly clean for the occasion.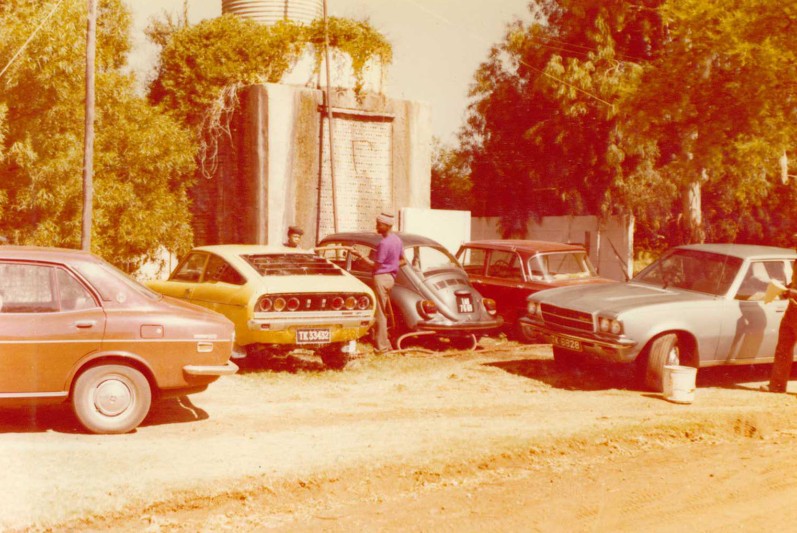 Tradition has it that on the day,
the groom should not see the bride before they meet in church.
So she was getting ready at a friend's home.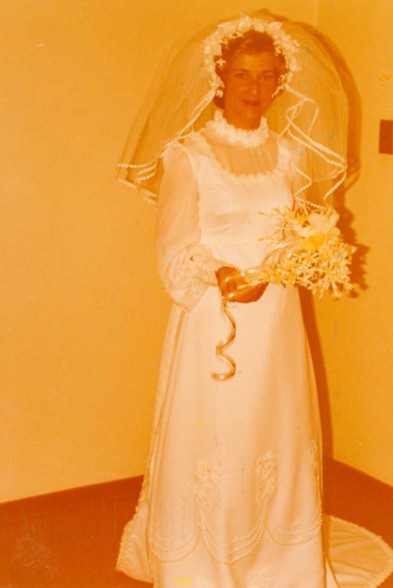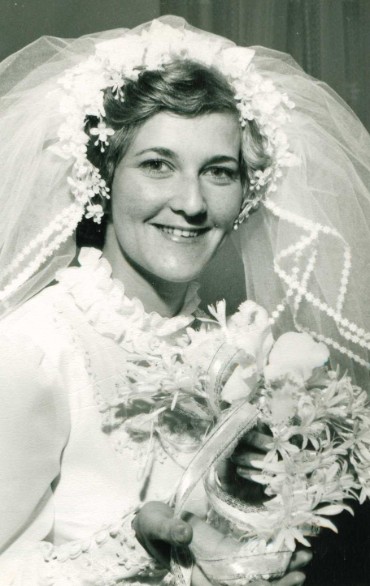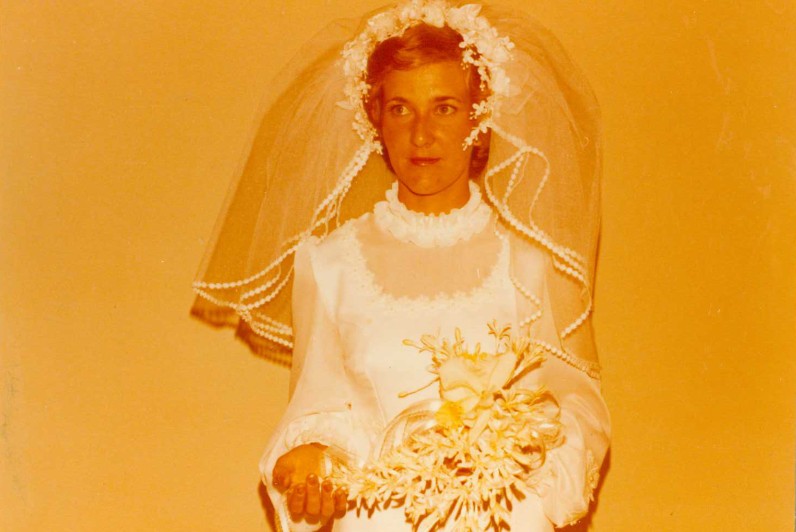 Arriving at the church, accompanied by her father.
We were both Christians,
who believed that marraige is an institution designed by God.
So the ceremony took place in the same church
were my in-laws had been worshipping for many years.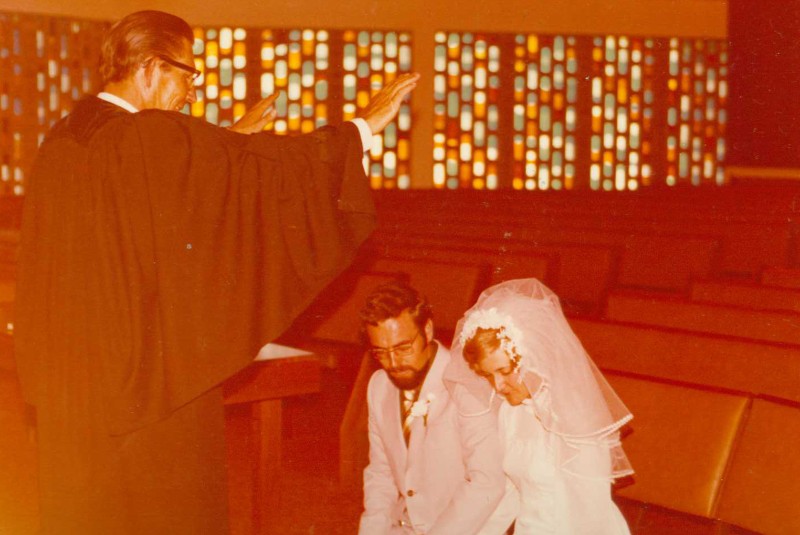 Then we left the church as Mr. and Ms. Hattingh, with the
guests throwing streamers (instead of rice or confetti) at us.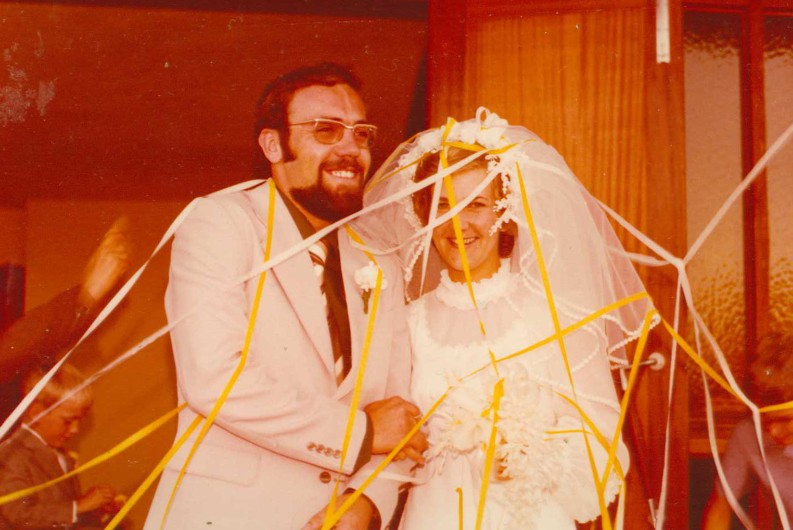 My grandma joined us as we left the church.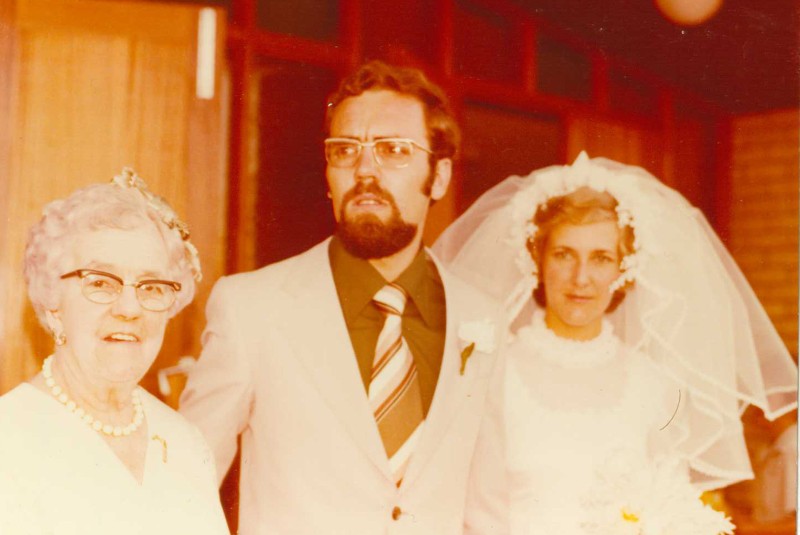 Then a photo session had to be performed.
My Dad, Mom, Marlene, and my sister Evein
with my youngest brother, Hein, in front.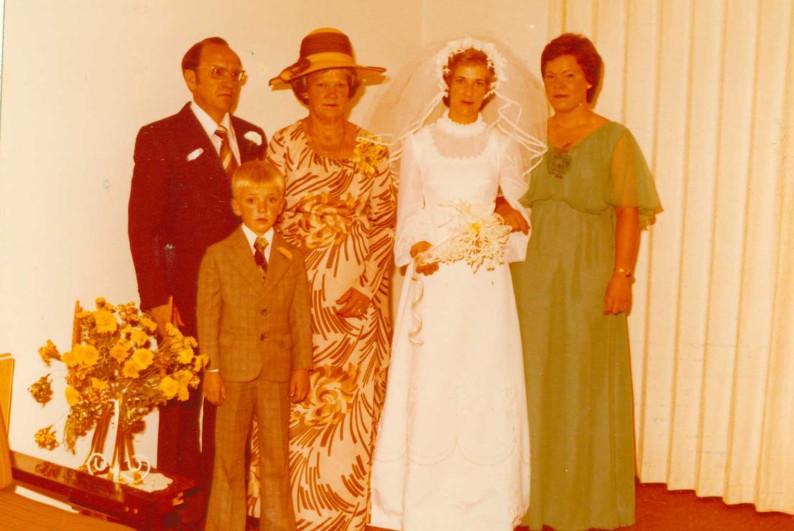 Marlene's parents on the left,
and mine on the right.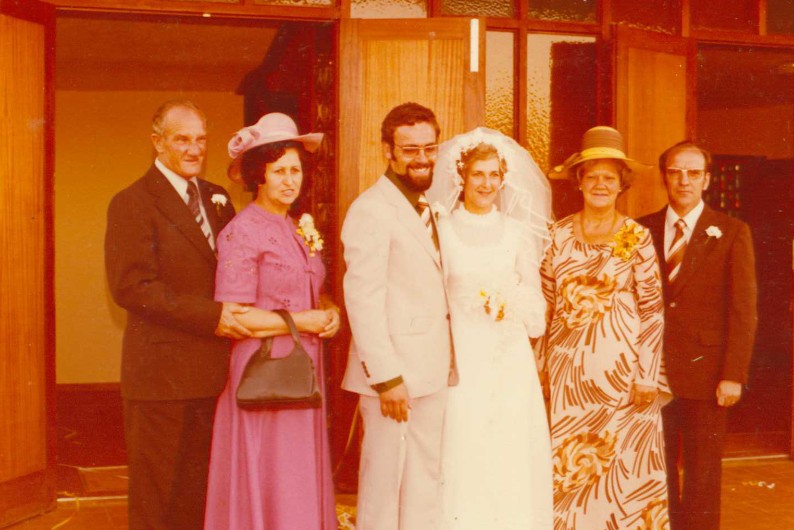 With her younger sister, Nettie.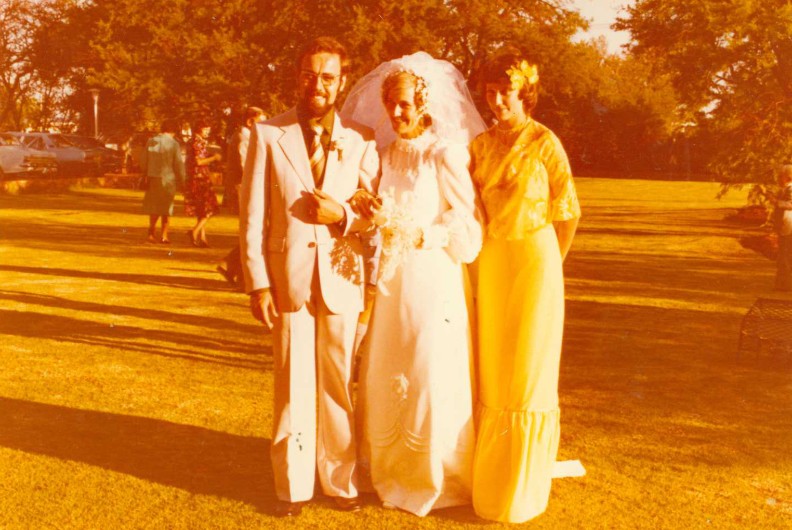 The bride, with the Dads.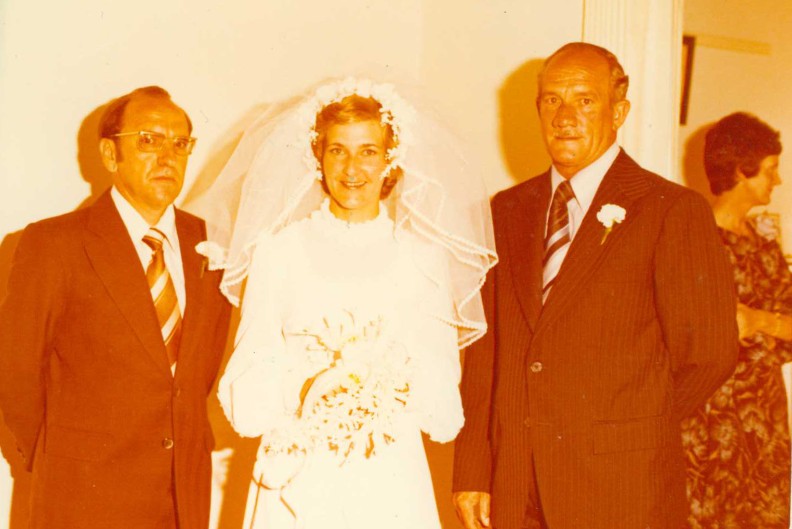 The bride, with the Moms.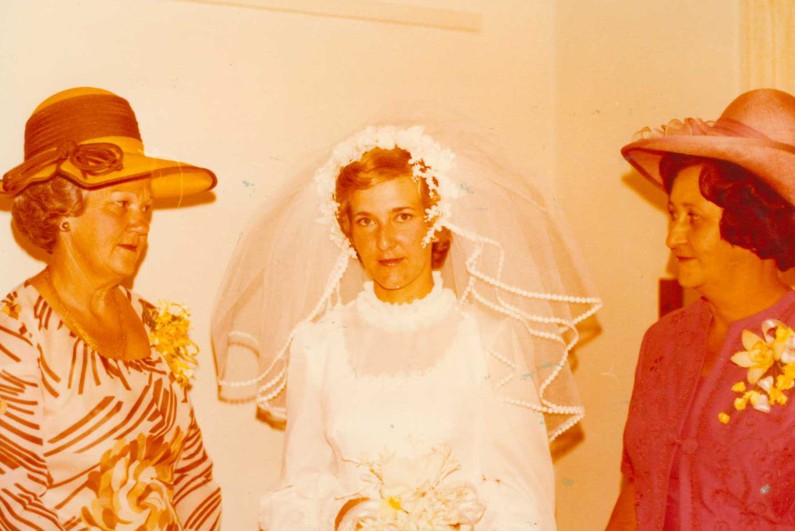 Then it was off to the farm, for the festivities.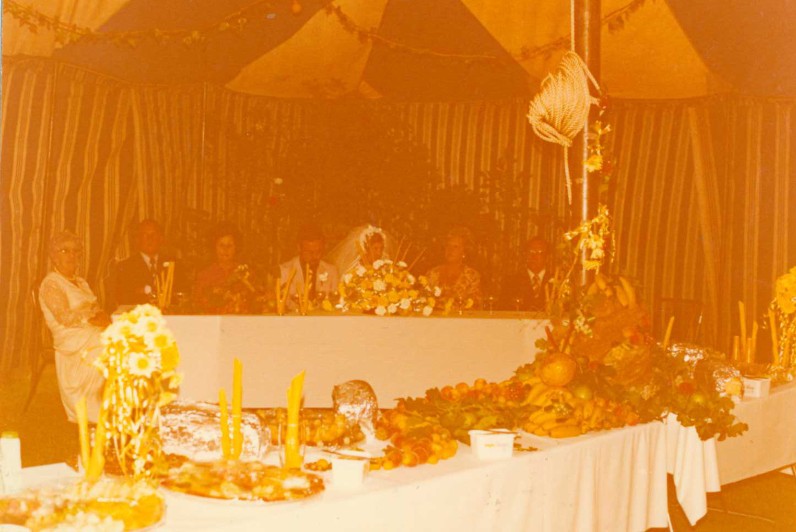 The guests were seated, the ox cooked,
and the party was ready to begin.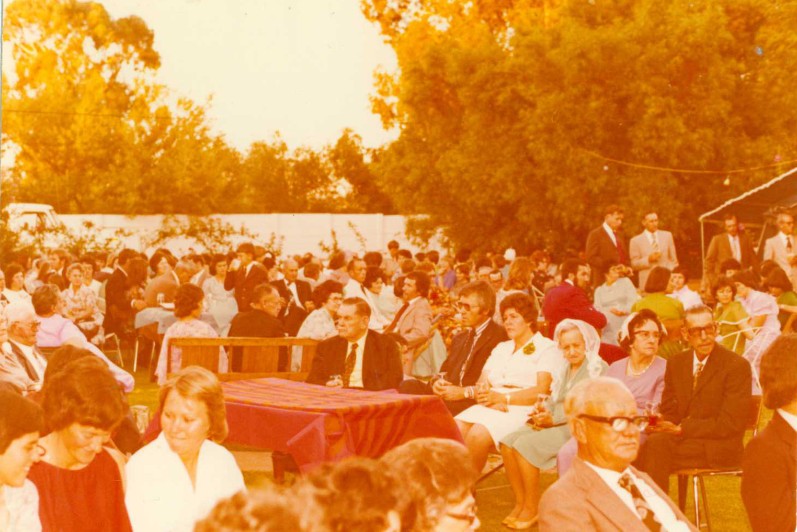 Later that evening, cousins and uncles decorated the car
in which we would depart on our honeymoon.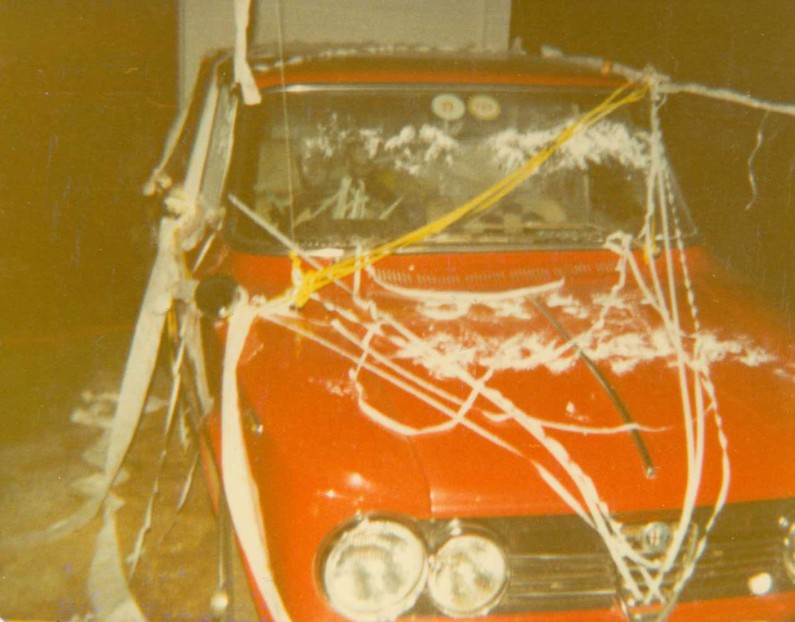 After cleaning up the next day,
farm lobourers who assisted with the function were treated to a meal.