Shenyang: 2002
My first home was a room in the dorm of Jiahua IELTS Training Centre.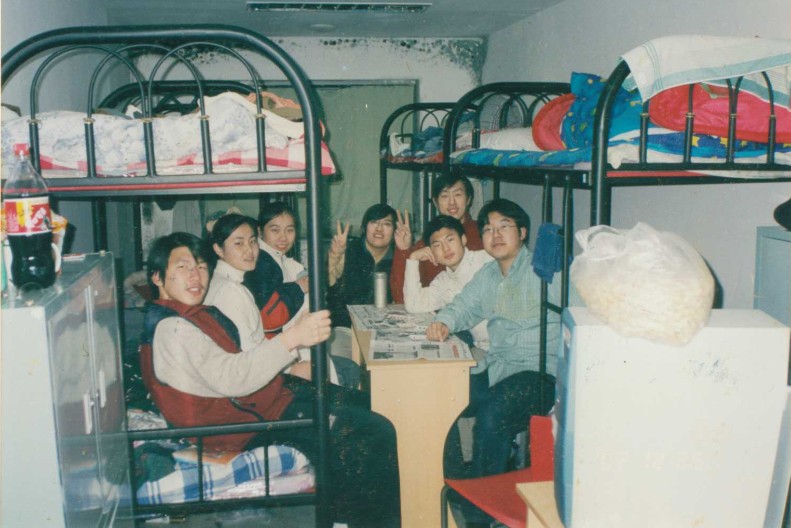 A bed, sofa, and cupboard.
No bathroom. No heating.
So, if you came to visit you had to dress accordingly.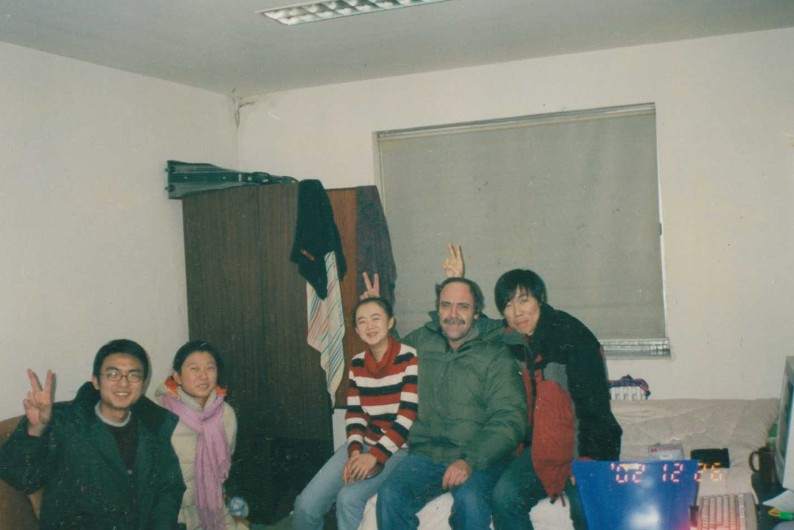 The view onto the local garbage collection point was smelly...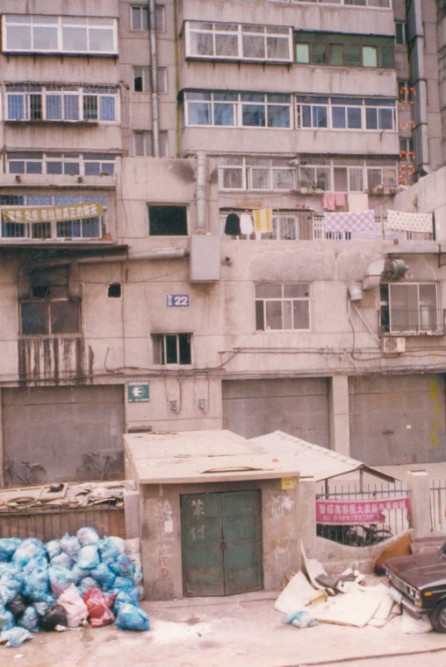 ...but the sofa was popular amongst those who
wanted to chat to the new "lao wai" (foreigner)...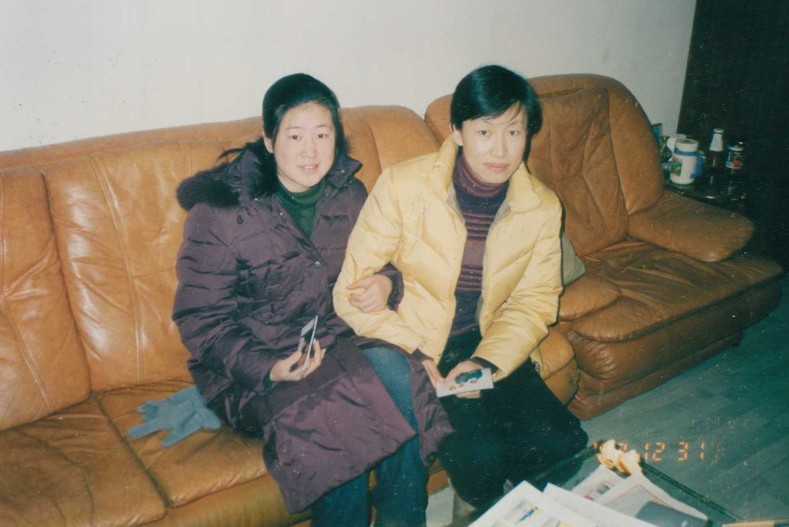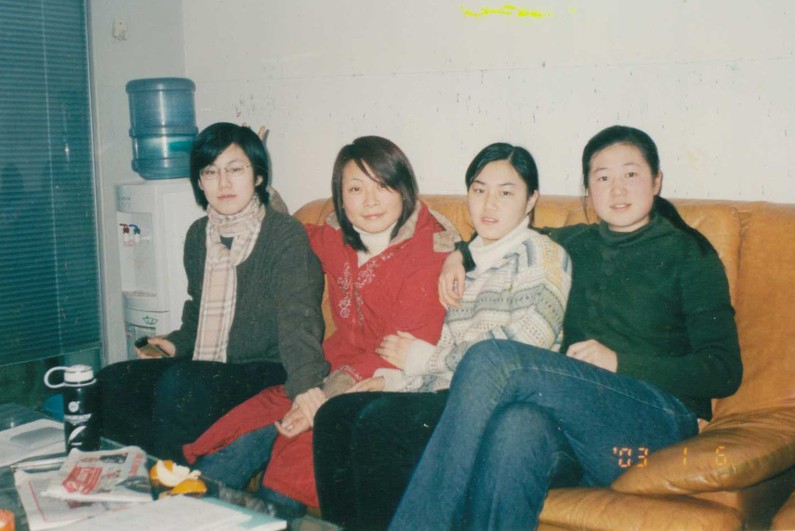 ...and many a new friendship was forged.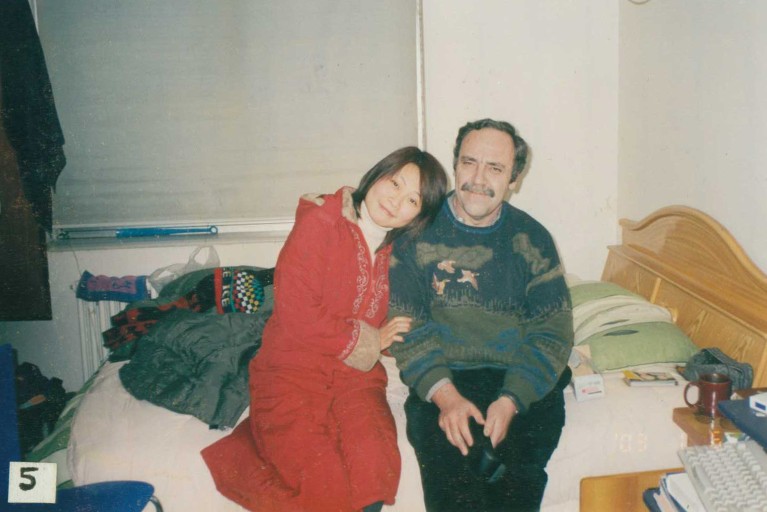 Shenyang: 2004
Later I moved to an apartment.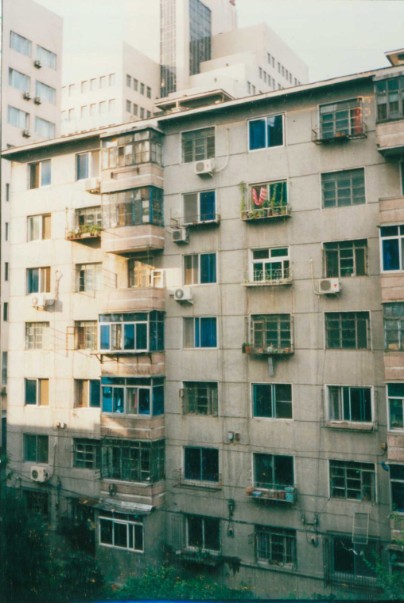 Maintaining the outside and staircases are not a priority in China,
but the advertising industry is vibrant.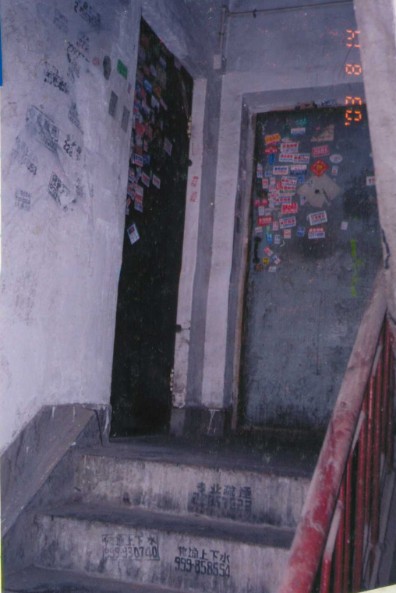 A sorry sight when I moved in.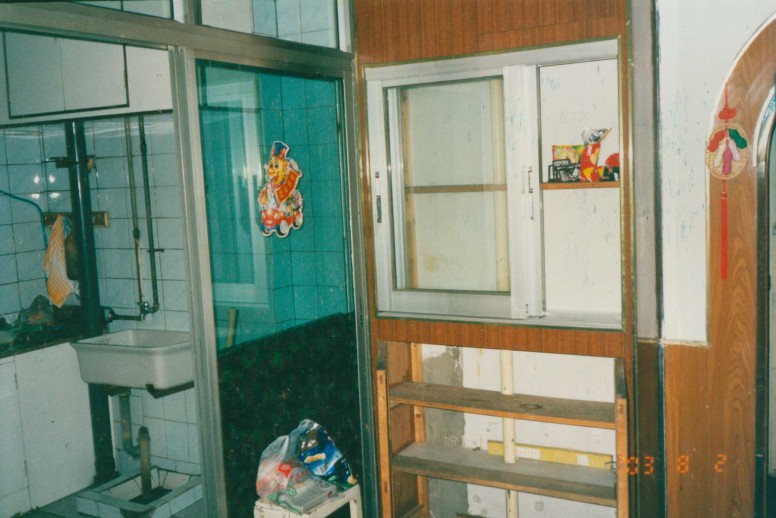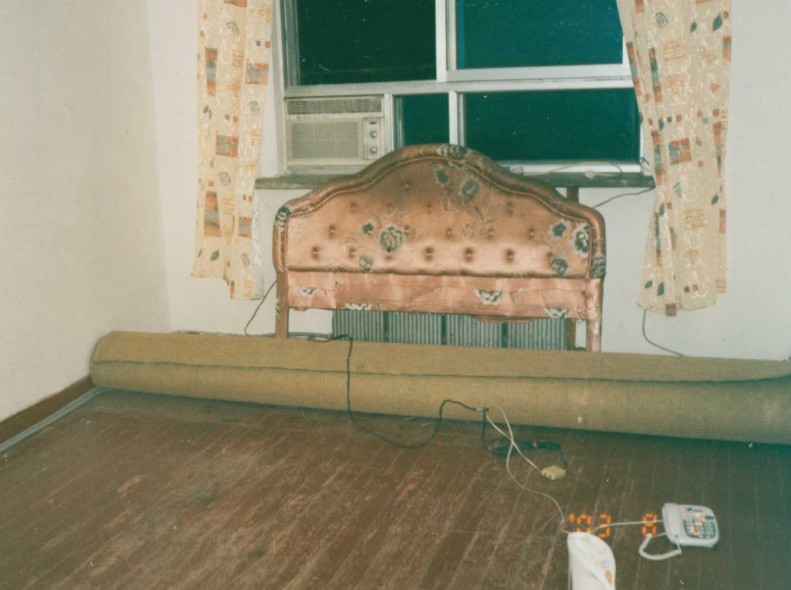 But soon it was cumfy, and friends came over.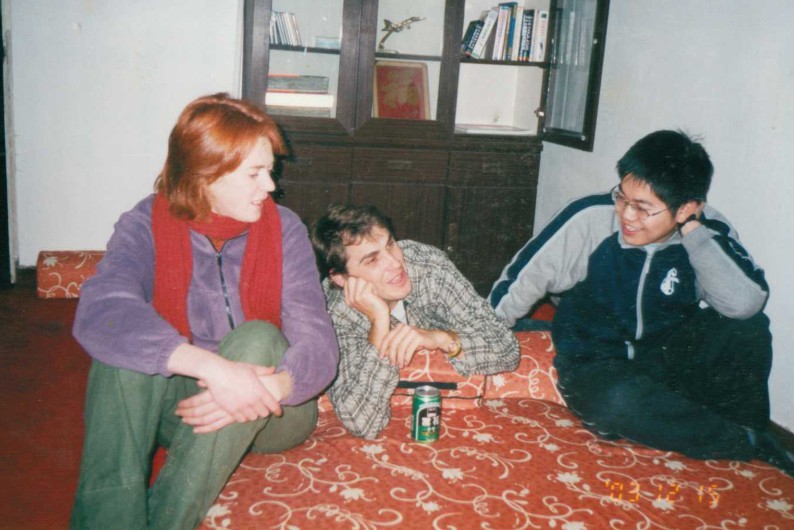 And many English Corners were held there.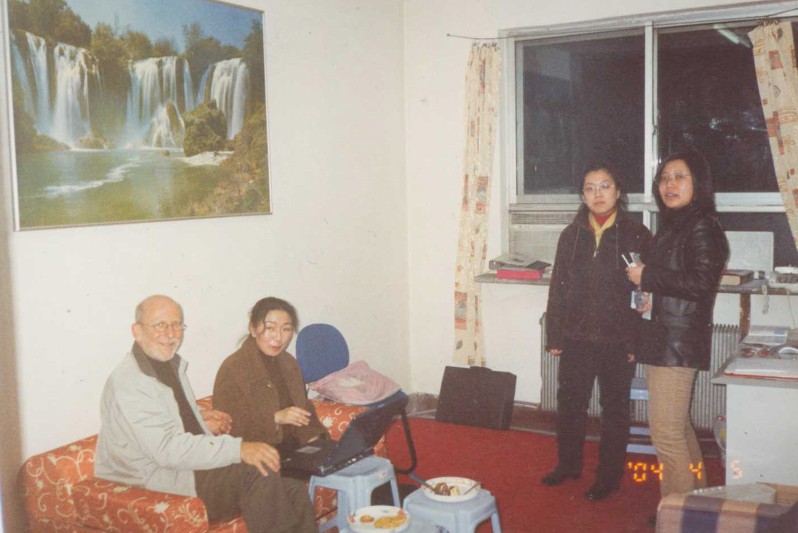 Zhongshan: May, 2005
Absolute luxury, with rooms to spare.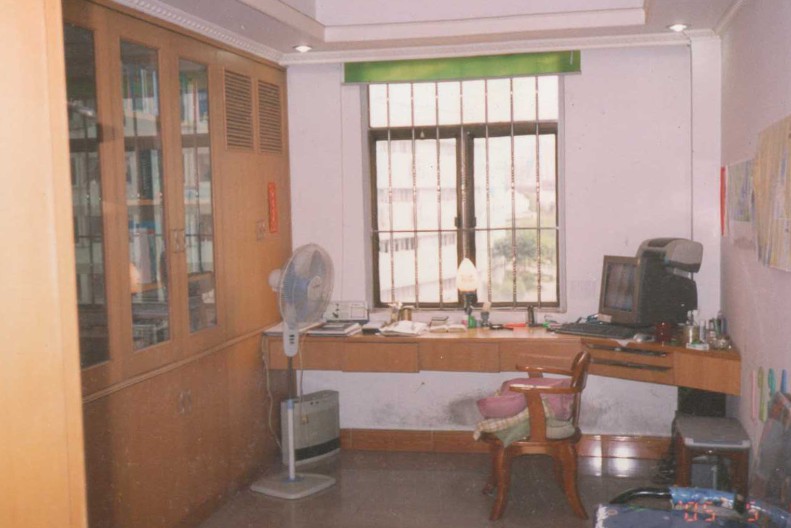 Sometimes a shortage of furniture,
and friends had to adapt.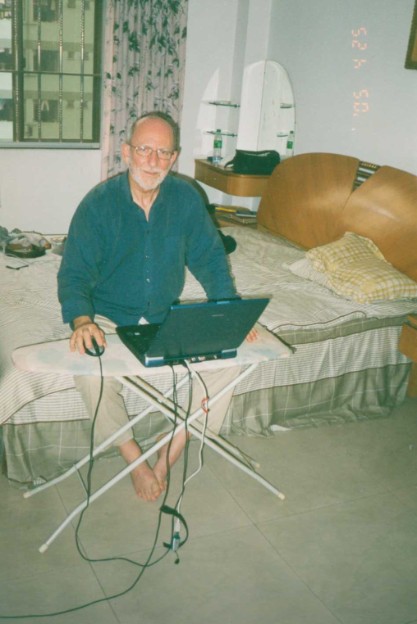 But Mom approved, so it must have been good.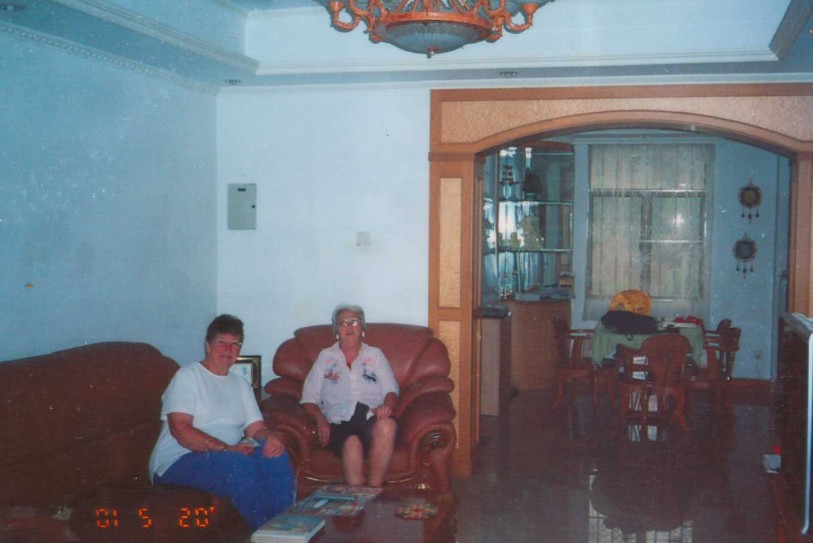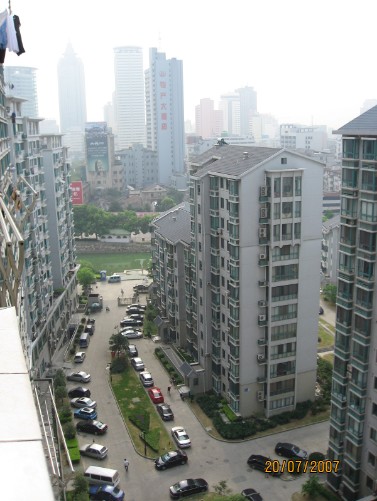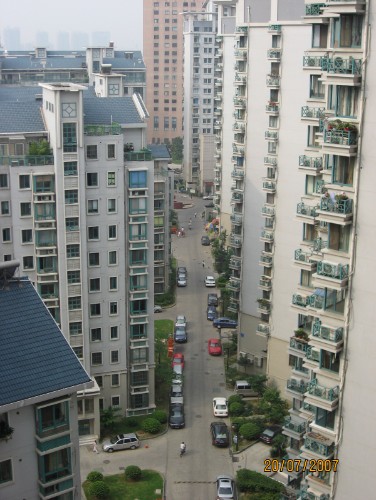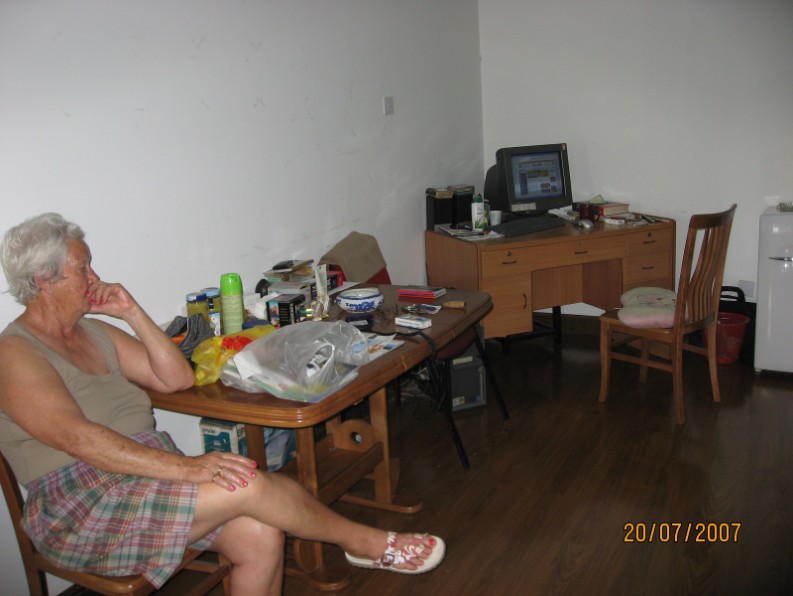 Mission Hills: September 2007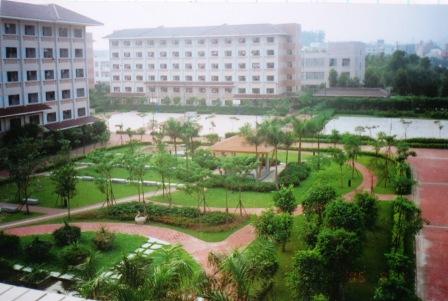 While living in this dormitory, I met Terri,
with whom I went to share a place later.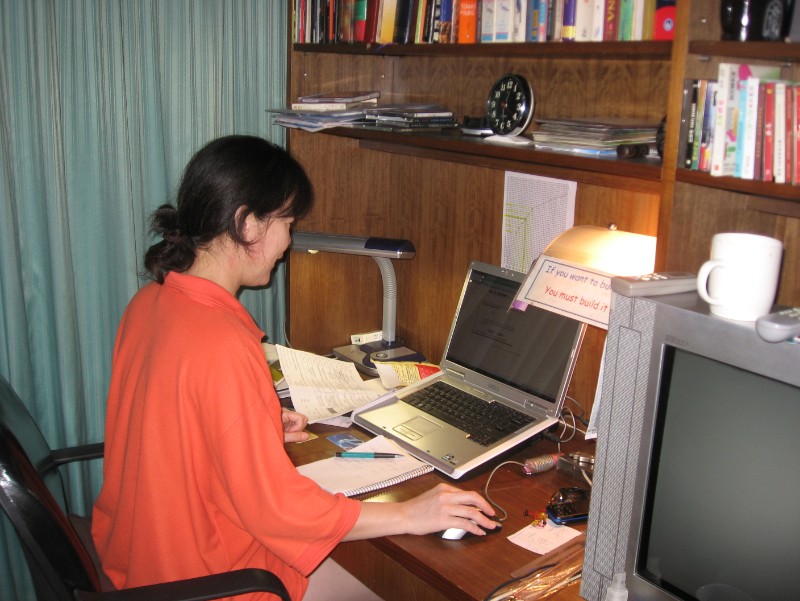 Guanlan: April 2009
On 4 April 2009, Terri and I received the keys of our house.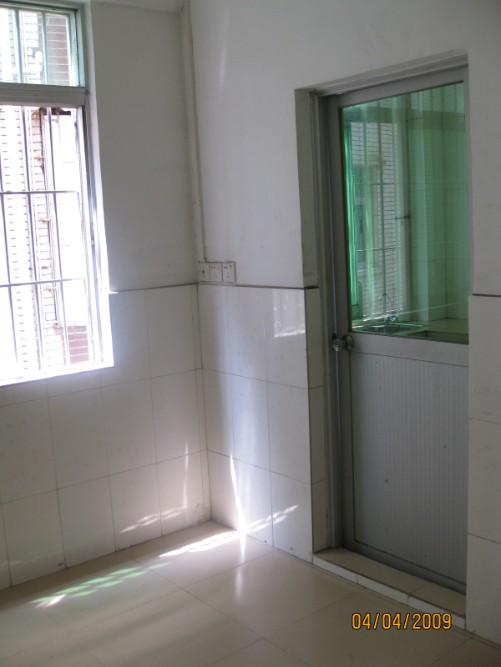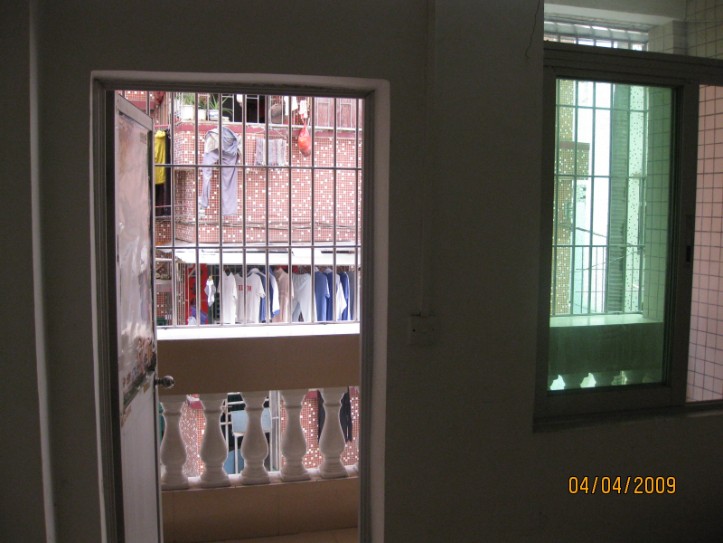 Still no curtains, but soon everything would be perfect.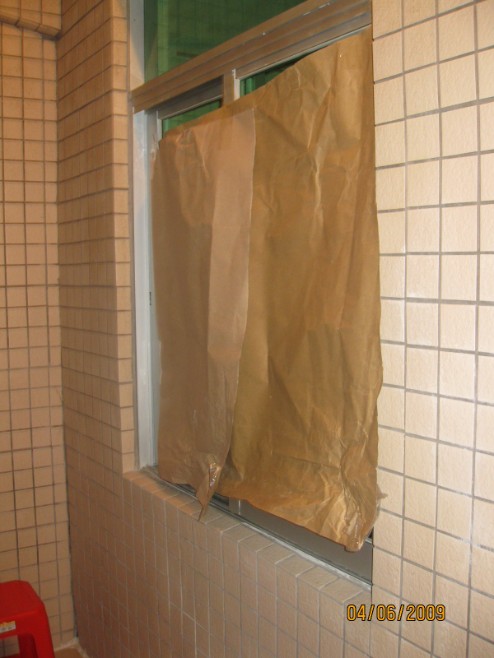 Terri is an excellent cook.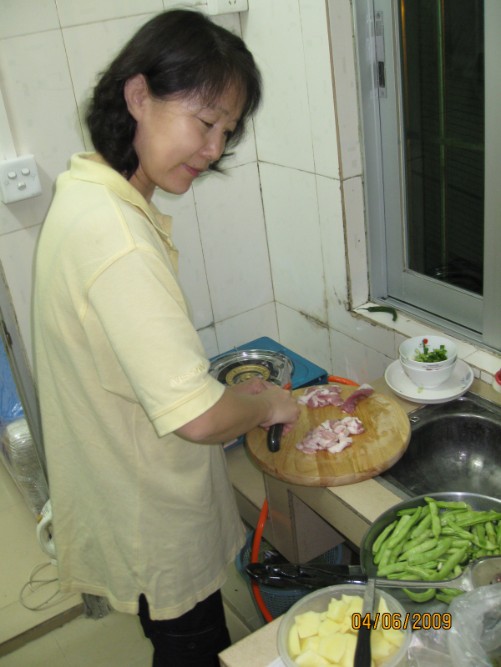 And we could entertain our friends.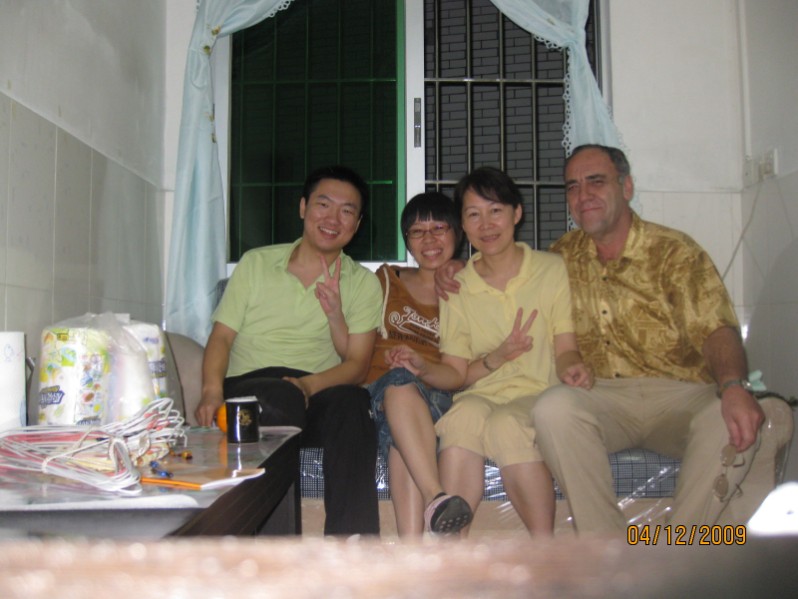 See more pics of us living here at: our house
On the 15 th of May 2010, I rented an apartment
in the Luohu district of Downtown Shenzhen.
On the 30 th floor,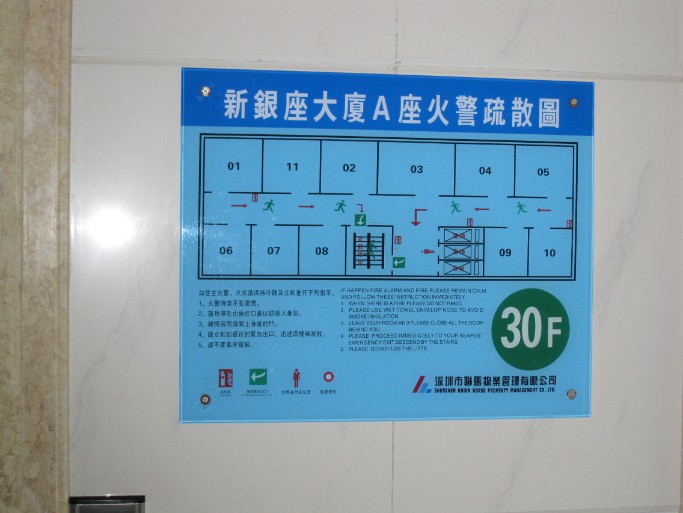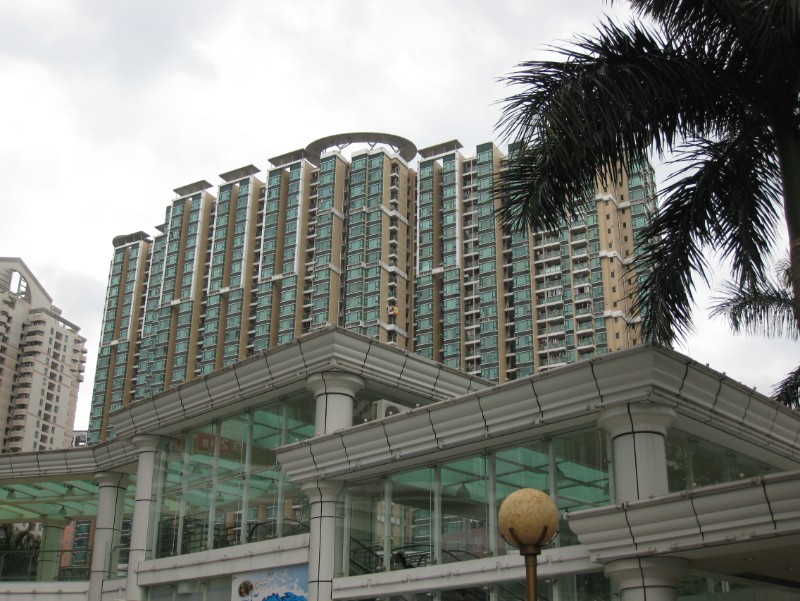 Without the assistance of my good friend Ajax Zhang,
I would never have been able to get through all the red tape.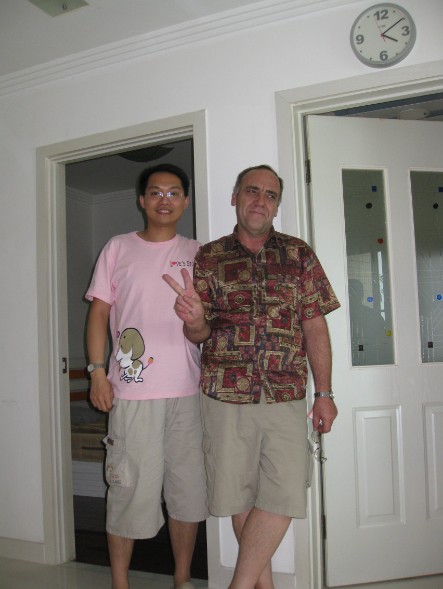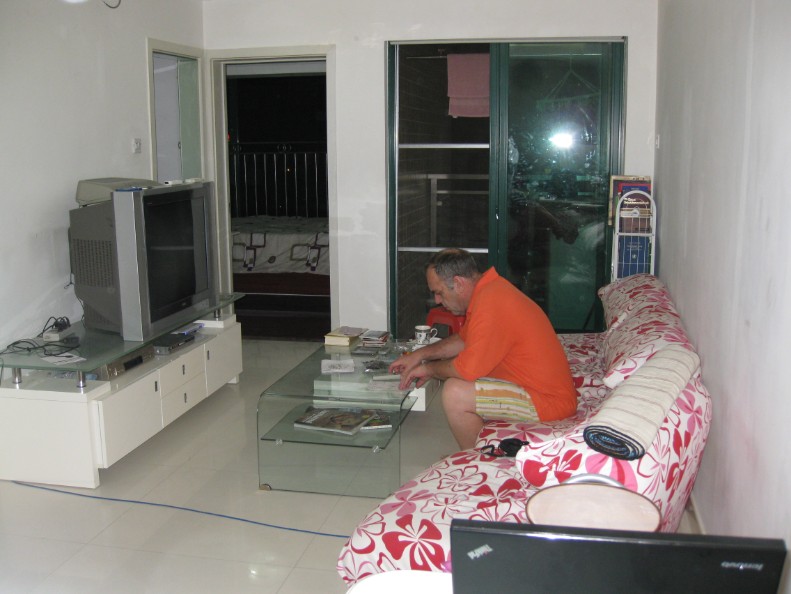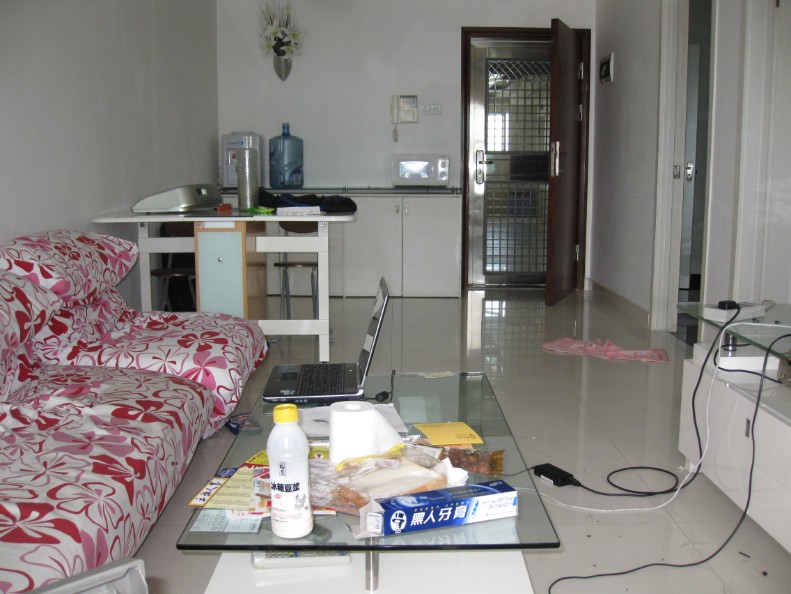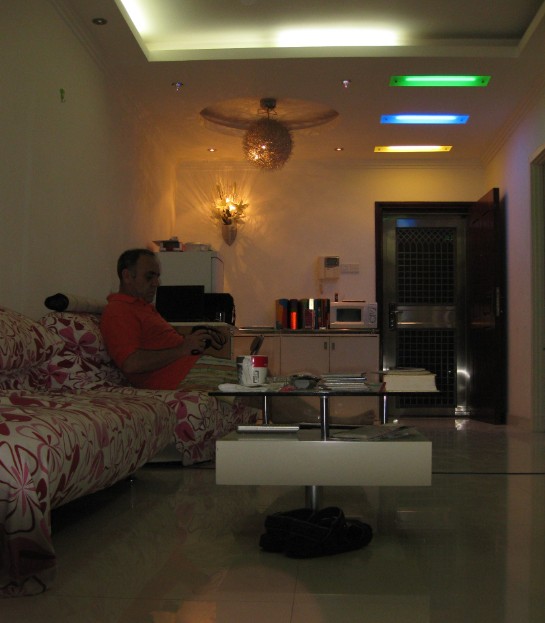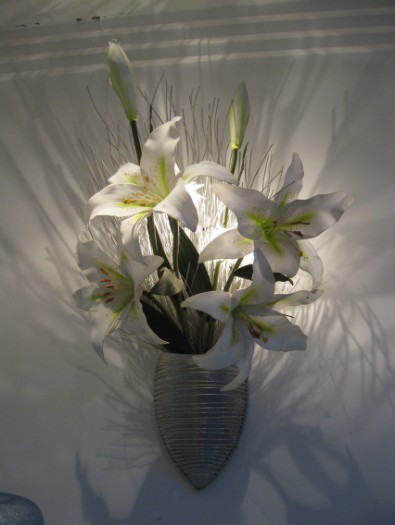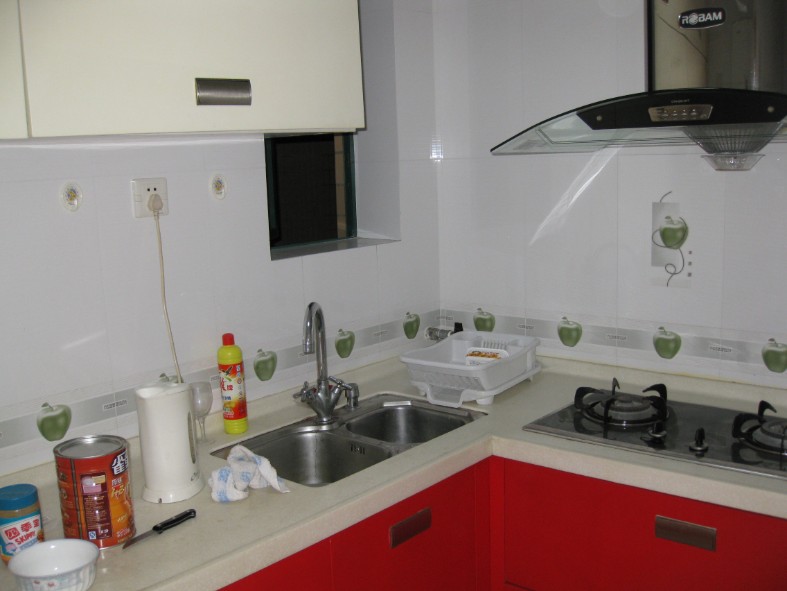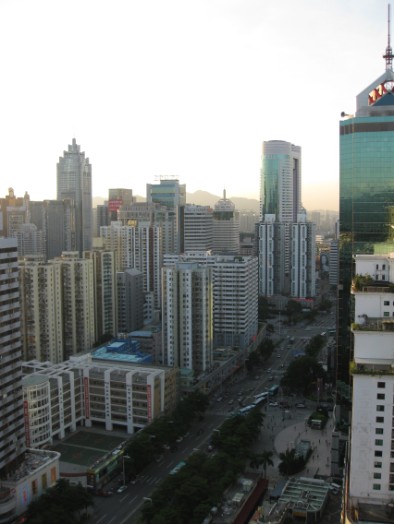 Overlooking the train station and border crossing,
with Hong Kong New Territories in the background.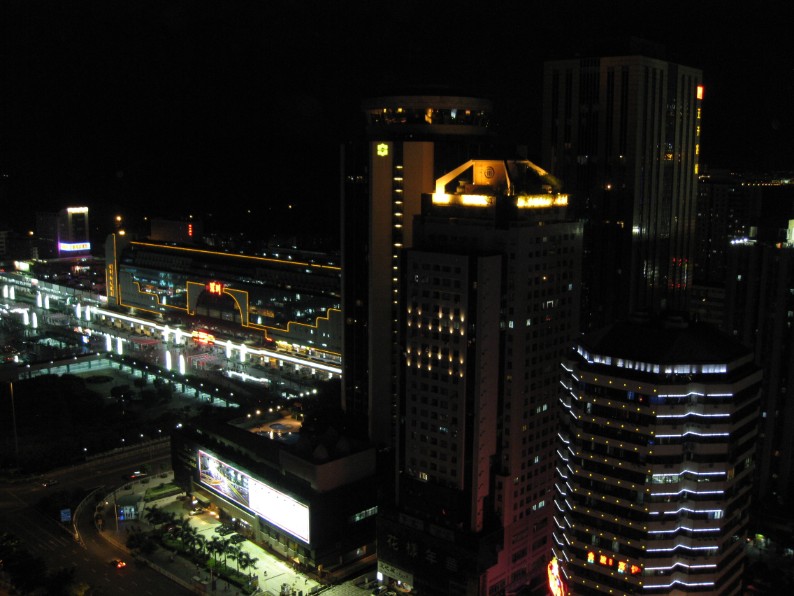 A Hong Kong housing estate in the distance.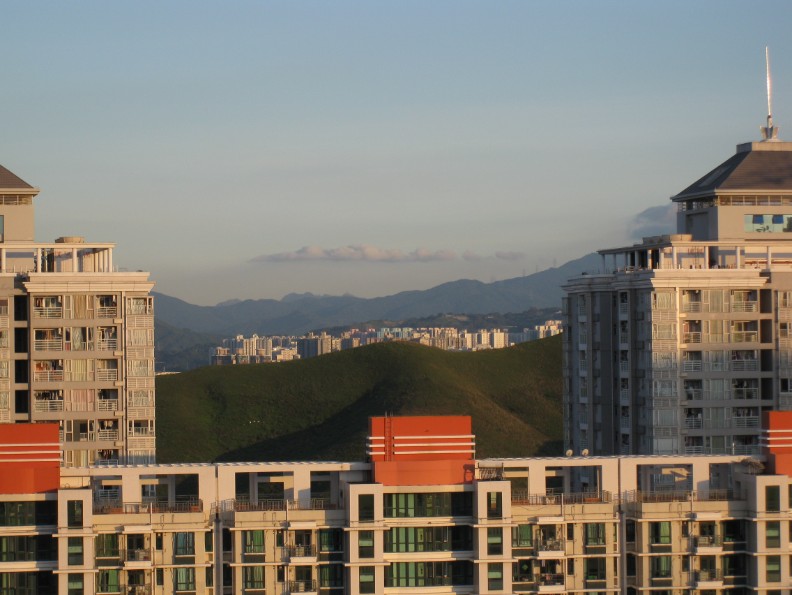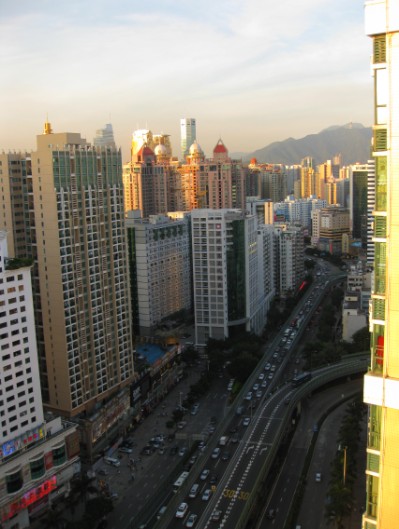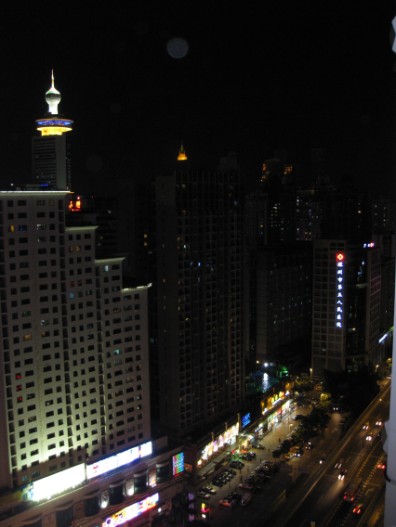 November 2011
I moved across the street to a building called Jia Ning Na.
The first office of Good Good Study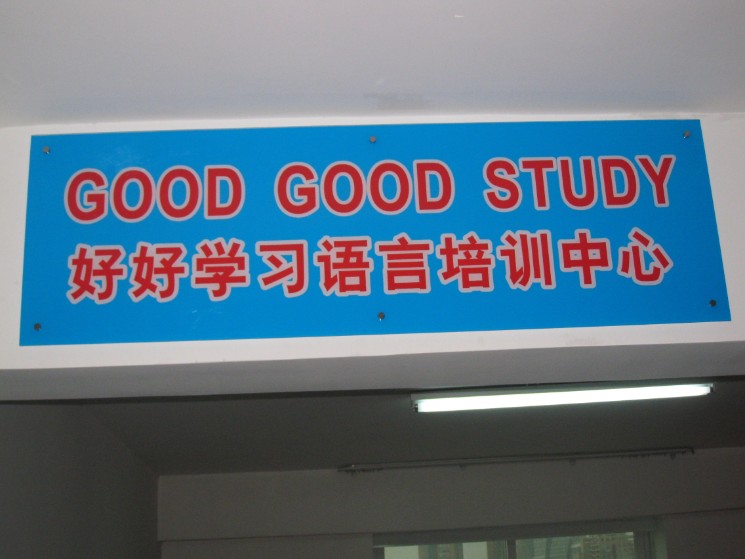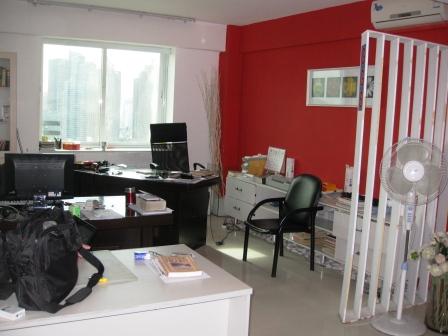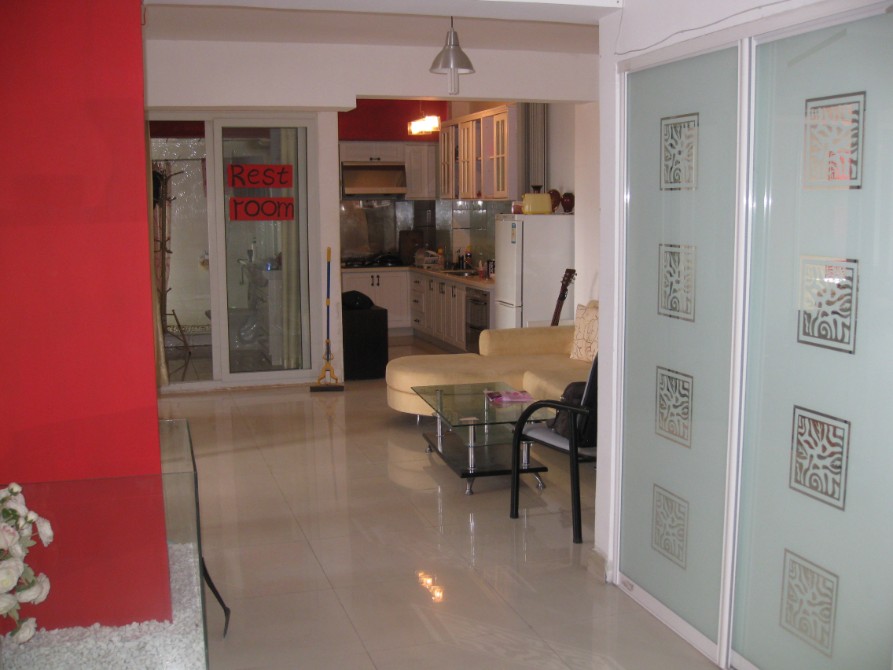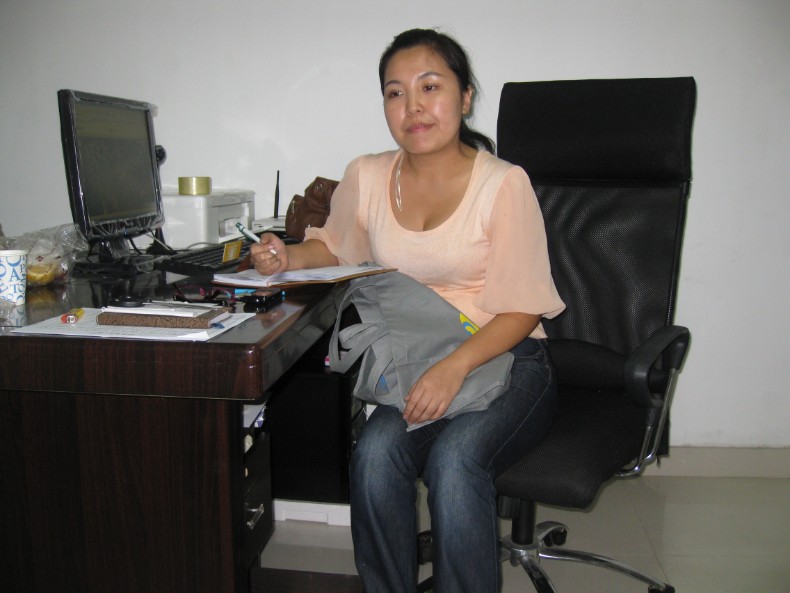 View towards Hong Kong in the South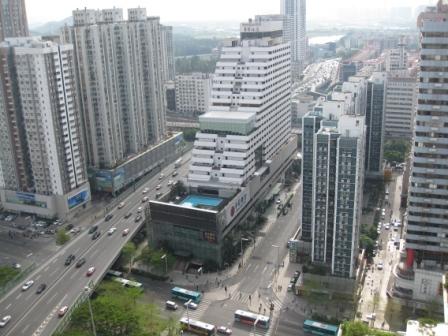 1 May 2011
GGS moves to Shu Xian Men Di
overlooking the old Meilin Checkpoint
and the new subway station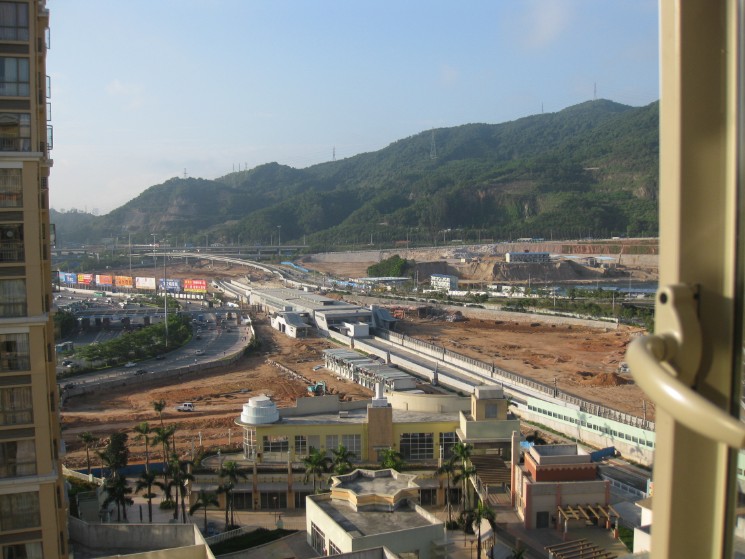 With a beautiful (albeit scarred) mountain in the background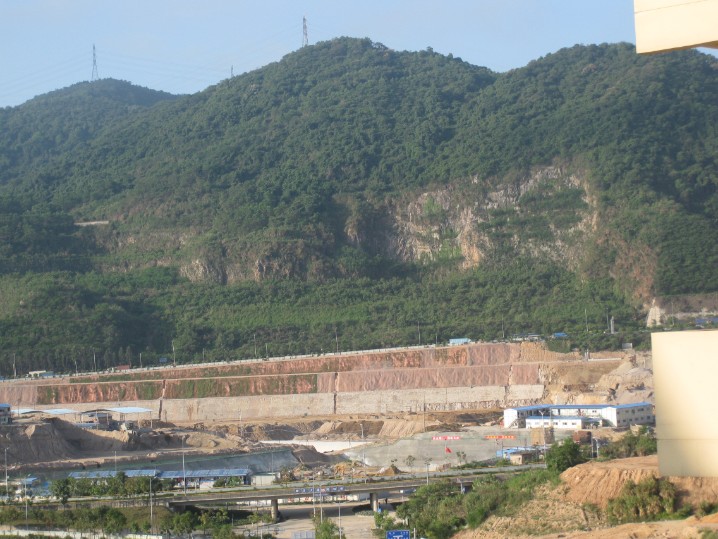 It's our new office
and also my new home