My grandmother and grandfather
on my father's side of the family.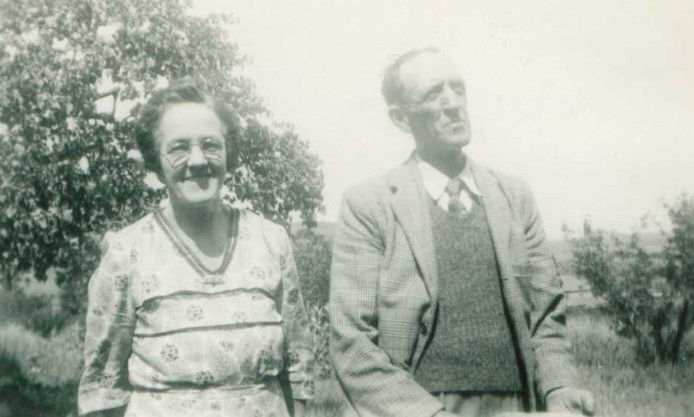 Kestell is a small maize farming town in the eastern part of
the Orange Free State province of South Africa.
It is named after the Reverend Dr. John Daniel Kestell (1854 - 1941).
He was a minister of the Dutch Reformed Church from 1894 to 1903.
An author and cultural leader, he played an important role in the Anglo-Boer War and later helped with the Bible translations into Afrikaans.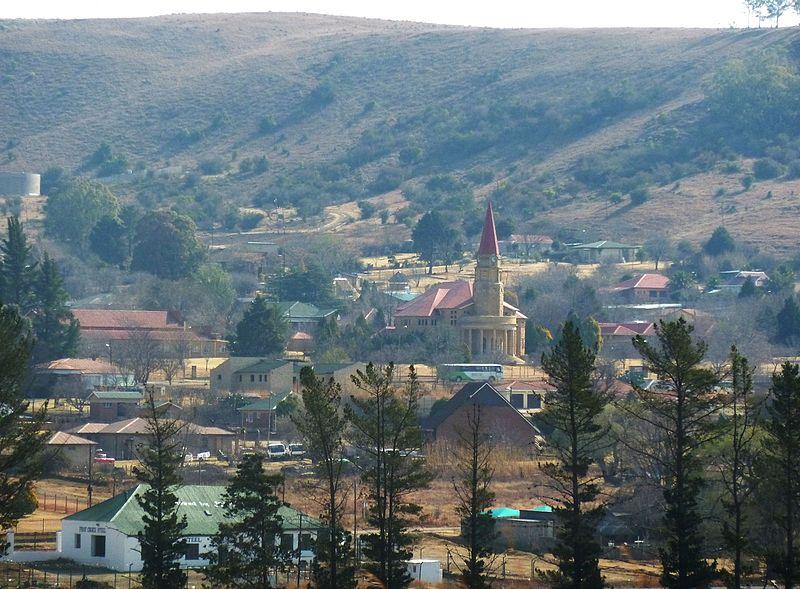 My father grew up here, and this is the house in Kestell in which my grandparents lived when I got to know them.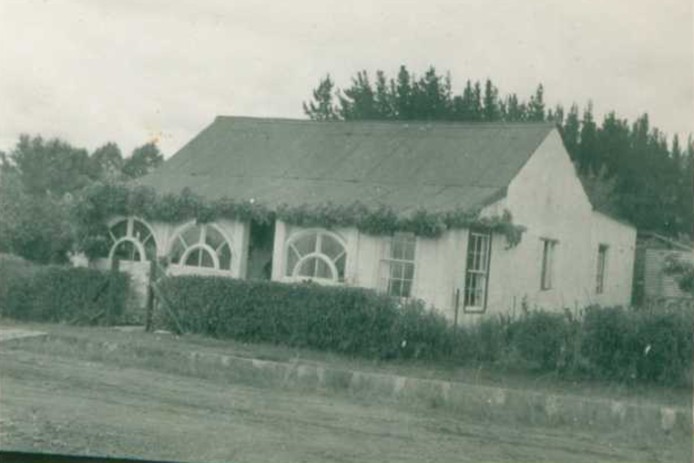 I was named
Christiaan Johannes Hattingh
after my grandfather.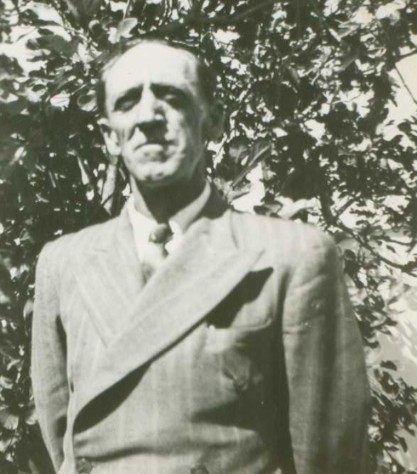 My sister and I knew them during our childhood years and early adult life.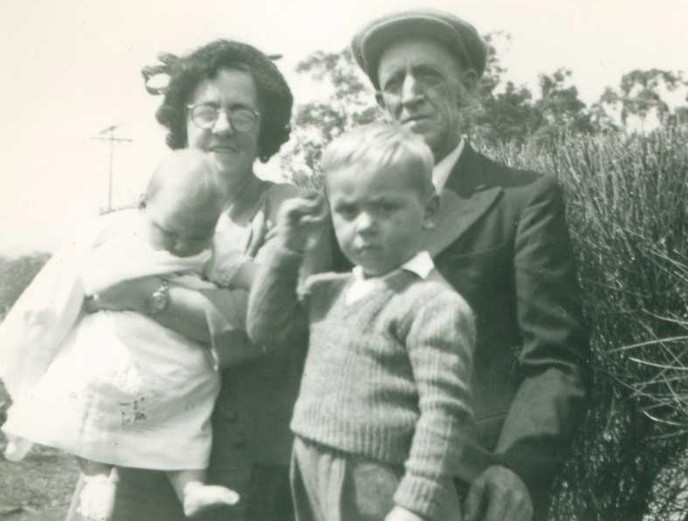 My grandfather passed away in 1969, and my grandmother in 1980.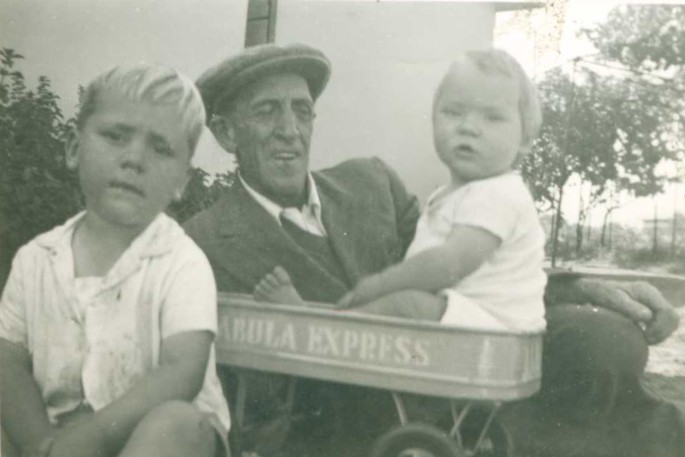 Although he was forced to work and live in a town in his later life,
my grandfather was a farmer in heart and soul. A very kind man.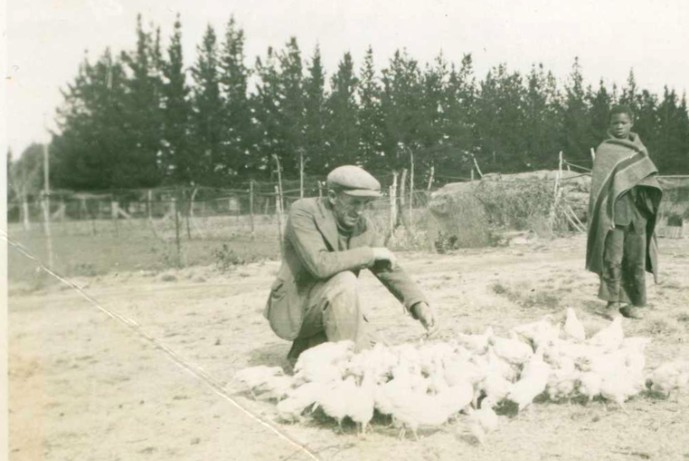 He always kept animals and treated them more like children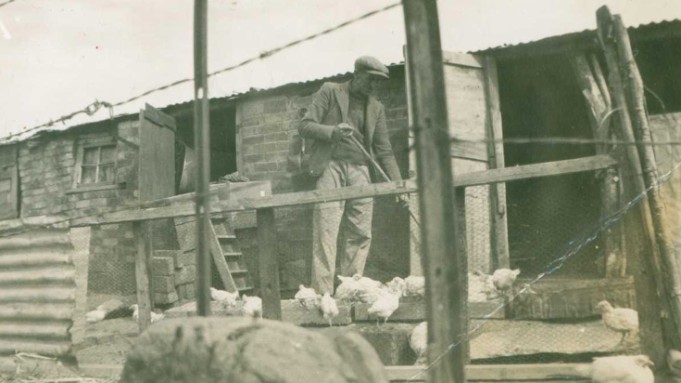 My grandfather on my mother's side was
THEUNIS PHILLIPUS BOTHA
05.11.1897 – 26.04.1949.
My grandma was
DAGMAR SOPHIA OLSEN
20.10.1897 – 10.10. 1951.
My great-grandparents were
SVEN OLSEN and DAGNA MARIE HOLTE.
My great-grandma Dagna,
arrived with her parents in SA in 1882 at the age of 13.
They were from Alesund in Norway.
These are my great-grandparents (in the dark clothes)
on my mother's side.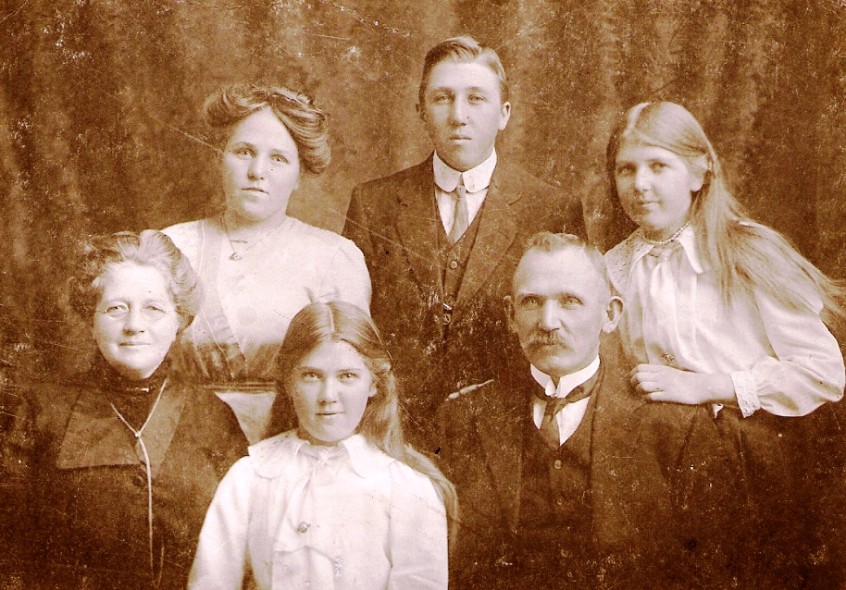 My father, Charel David Naude Hattingh on the far left,
and my mother Margaret Dagmar Hattingh (nee Botha) on the far right.
I am sitting on the lap of a lady we called Ouma Grootjie,
which means Great Grandmother.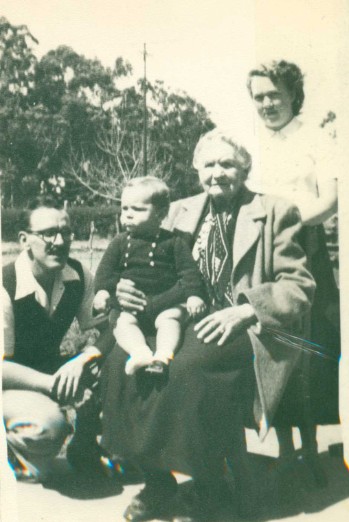 The first house that I can remember that we lived in was this one in
Stinnie Street, Nigel.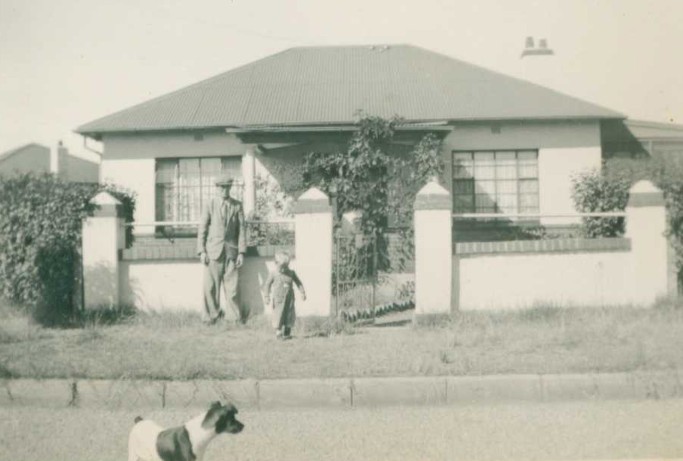 My parents, probably in the early 1950's.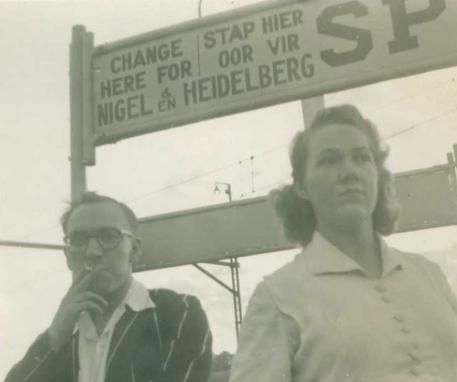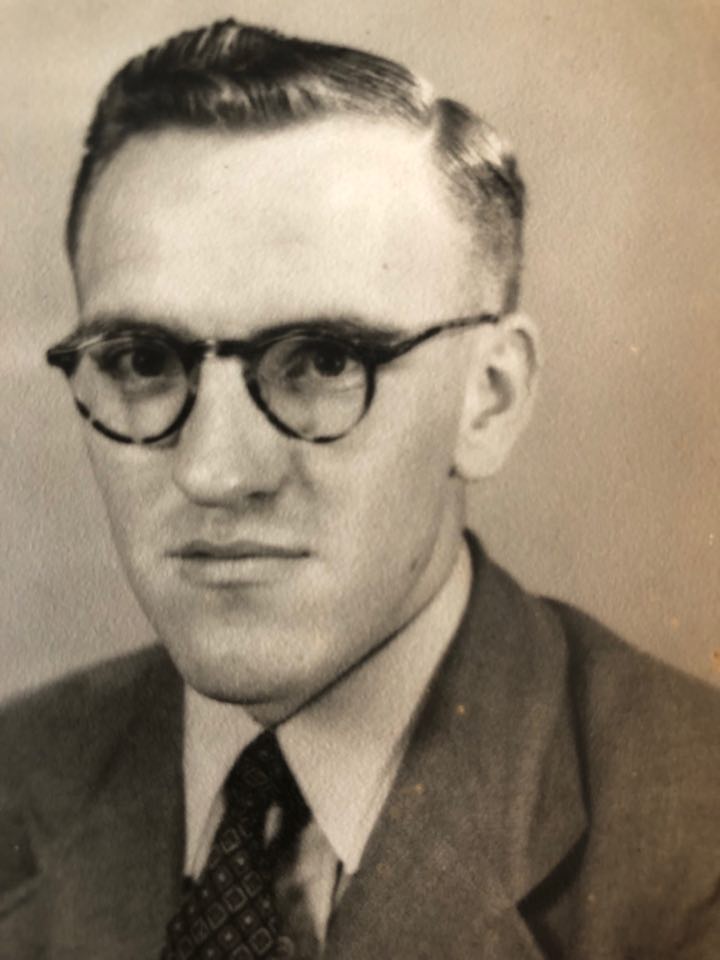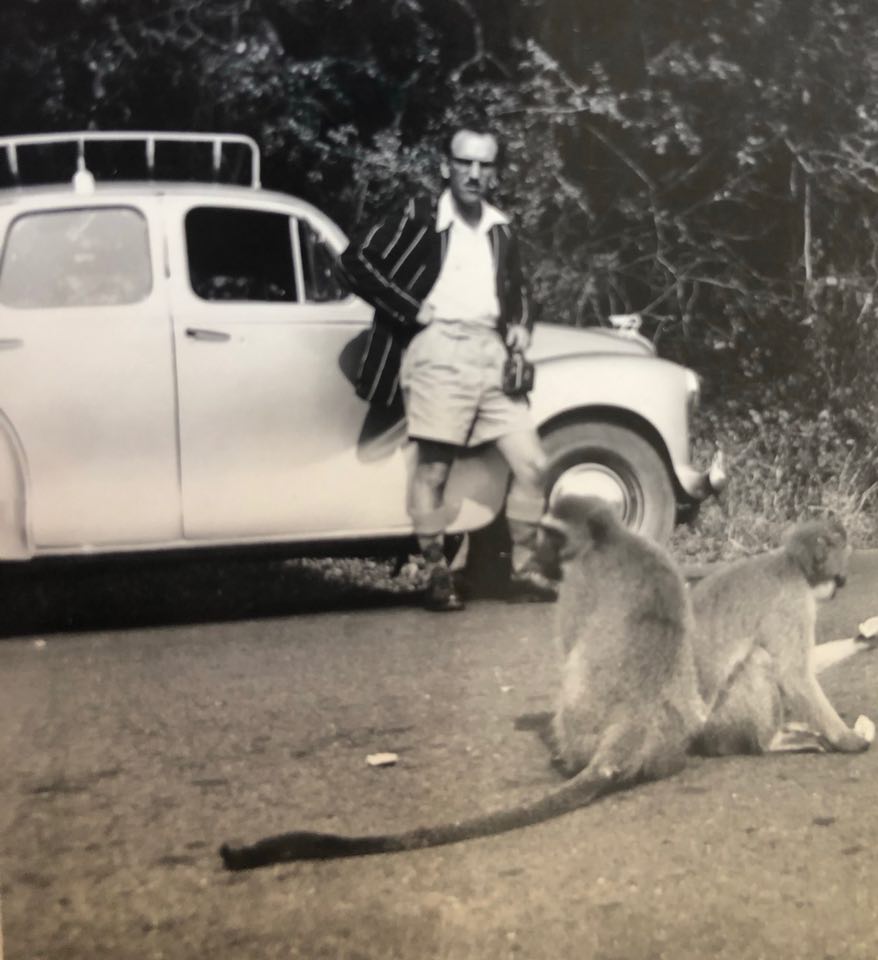 My dad on the right and three friends made a trip to the Kruger National Park in the early 50's. They were all working in the Standard Bank Rustenburg at the time, and it is told (with a smile) that it took the four bank clerks weeks afterwards to sort out the expenses kitty that they used during the trip.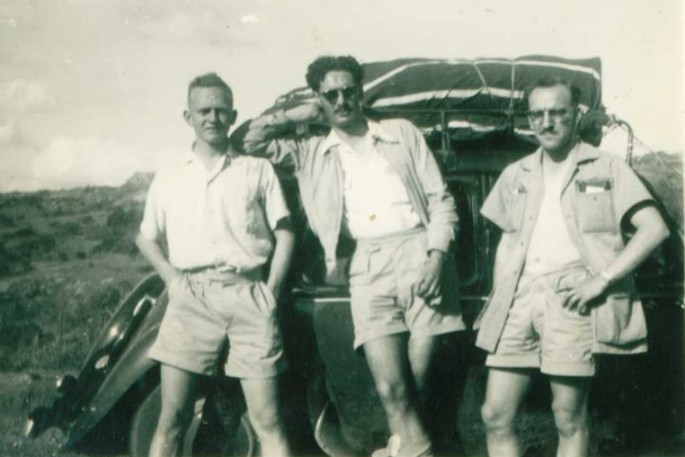 My parents were avid caravaners,
with my dad always in some leadership role.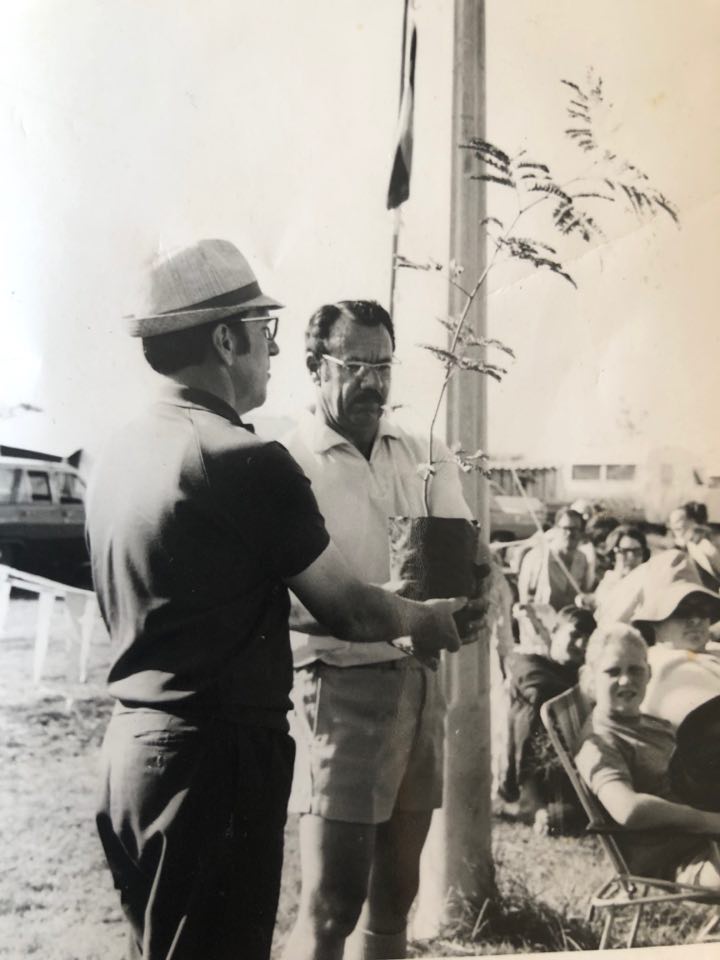 1975?
Flappies Tian Mom Evien Hannes
Hein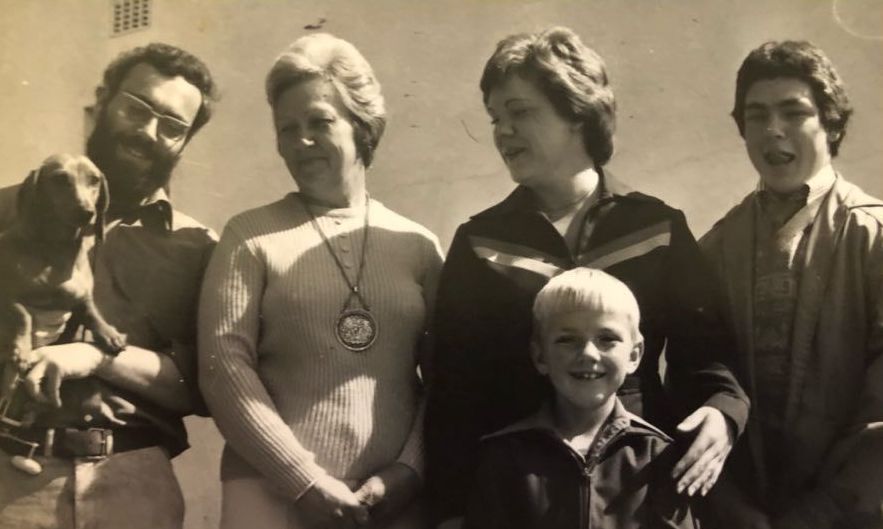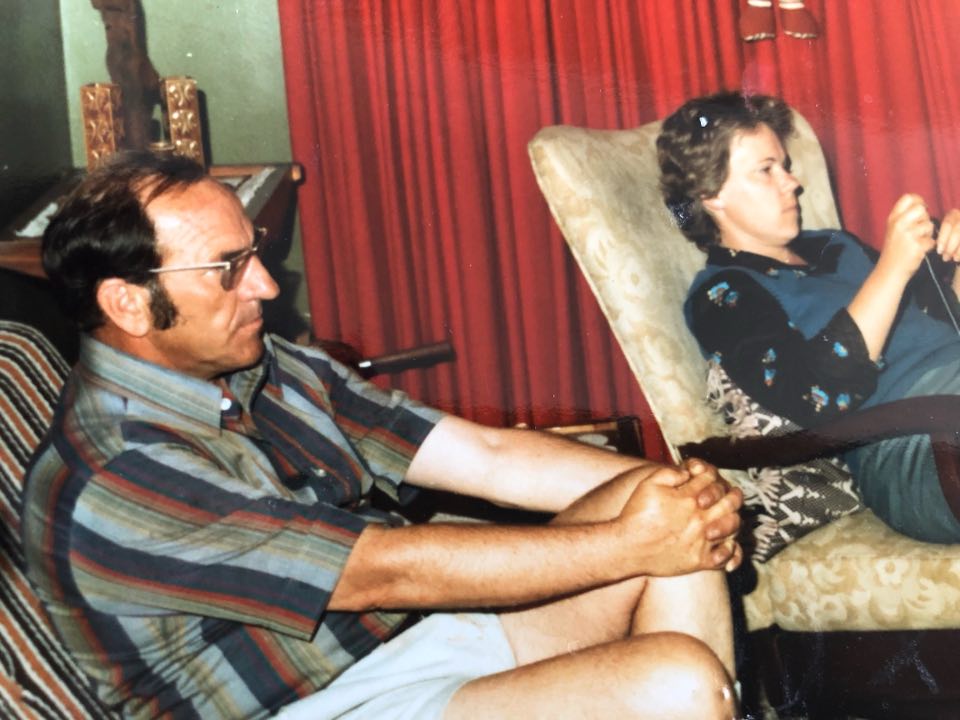 October 1979
Front: Hein Tian Grandpa / Debra Grandmas Margie & Maritjie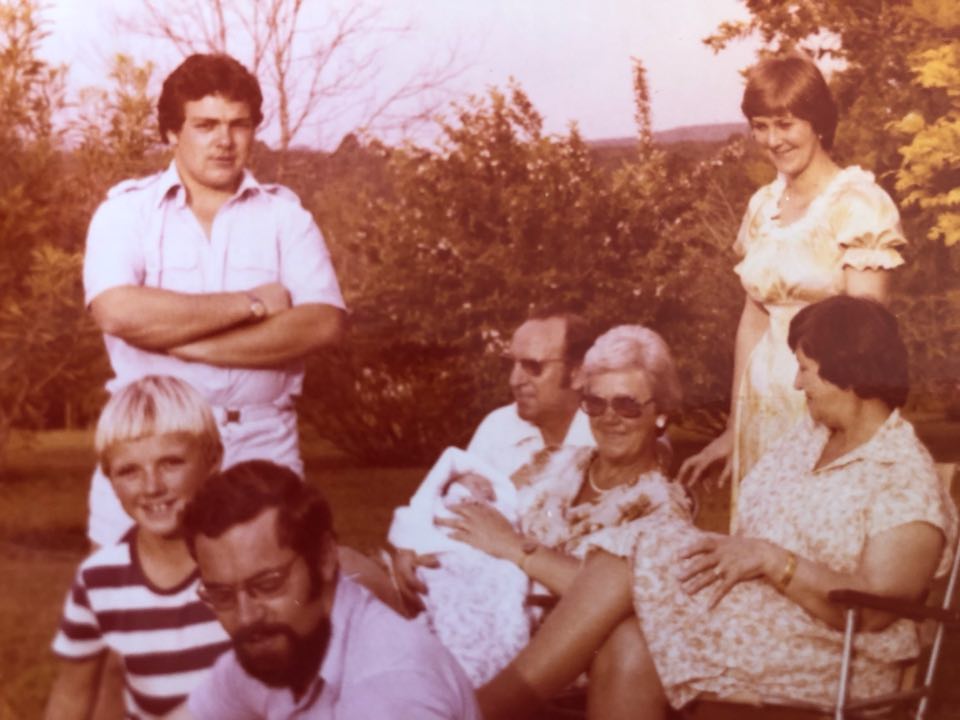 Back: Hannes Dad Marlene
Front: Evein Lassie Mom Hein Marietjie / Debra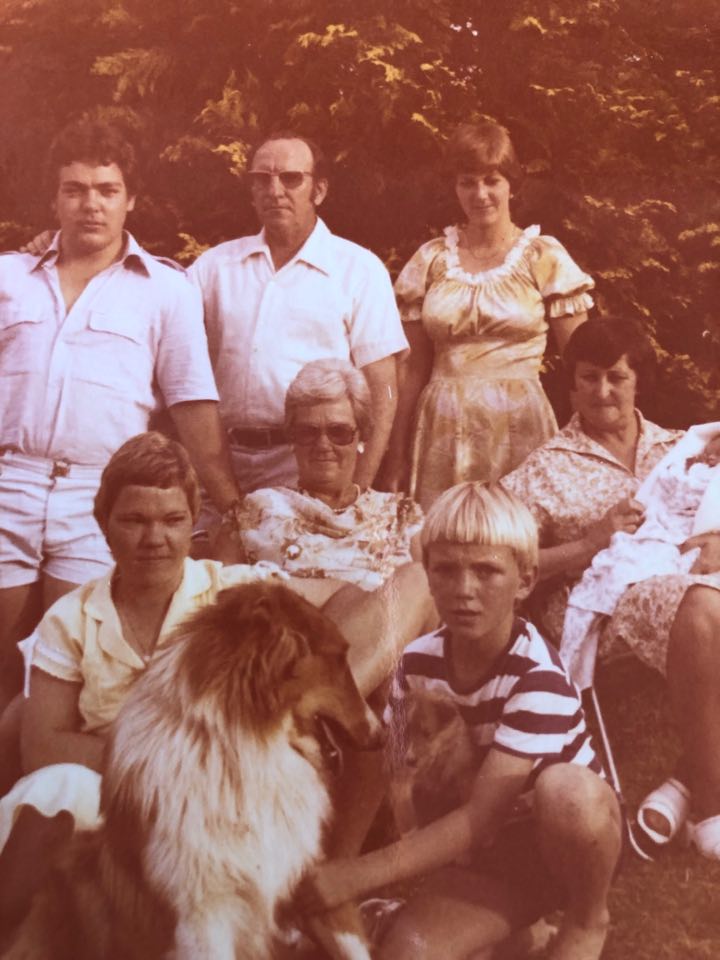 1980?
Grandma Hein Ilke Jean lizanne Debra Grandpa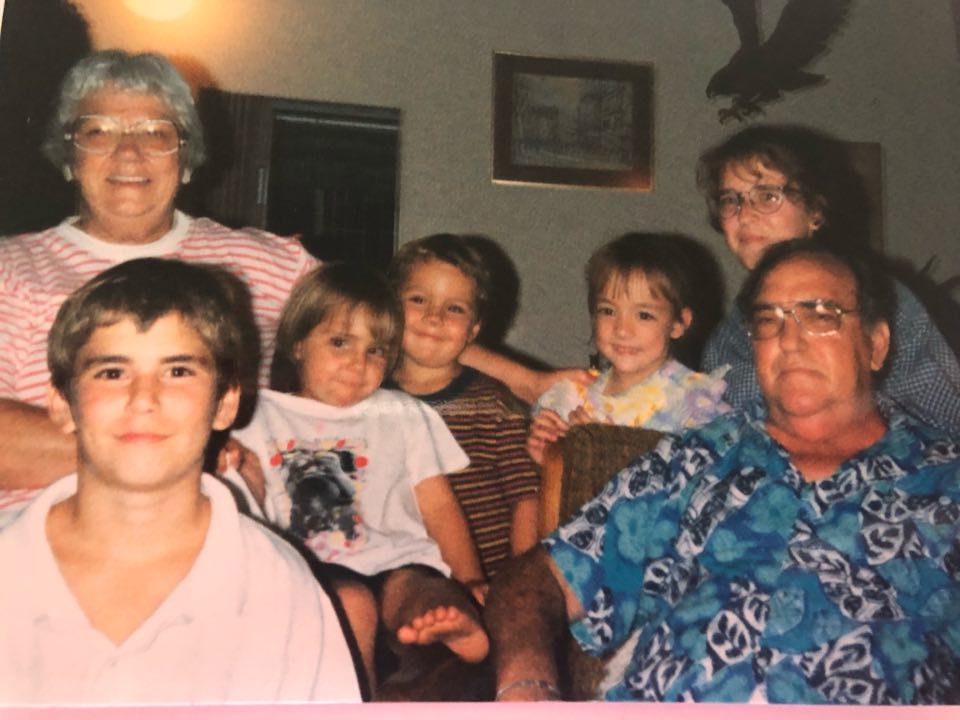 1983?
Jean Lizanne Ilke
Grandpa Grandma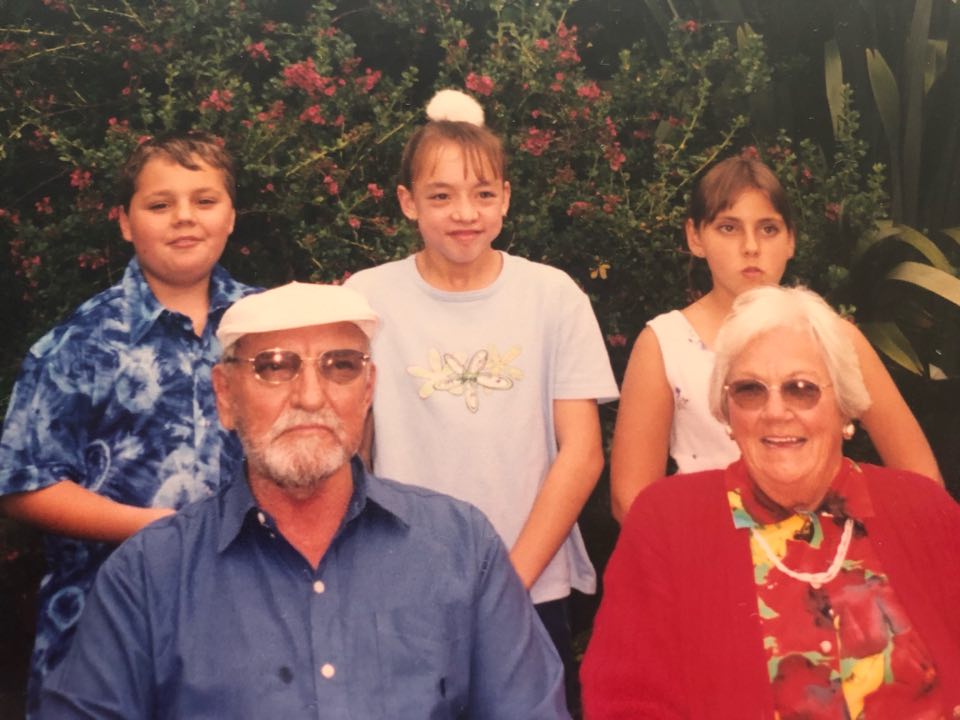 _____________________________
Left to right
Back:
Tian Mom Dad Mother-in-law Marietjie (Debra) Father-in-law Faan Marlene
Joshua (Marlene's younger brother) and Grandma
Front: Hannes Hein Carmen Nettie (Marlene's younger sister)
October 1979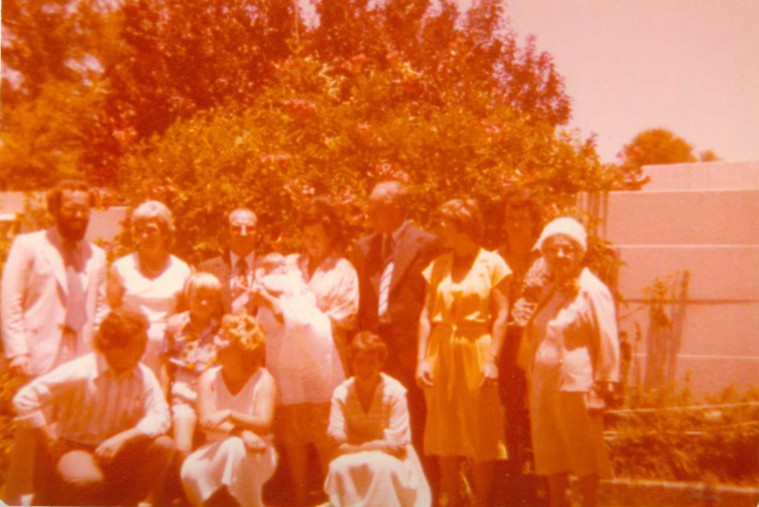 Left to right:
Marlene's Uncle and Aunt My Mom and Dad Nettie Marlene (holding Charel)
Hannes Carmen Mom-in law (holding Debra) Father-in-law
February 1983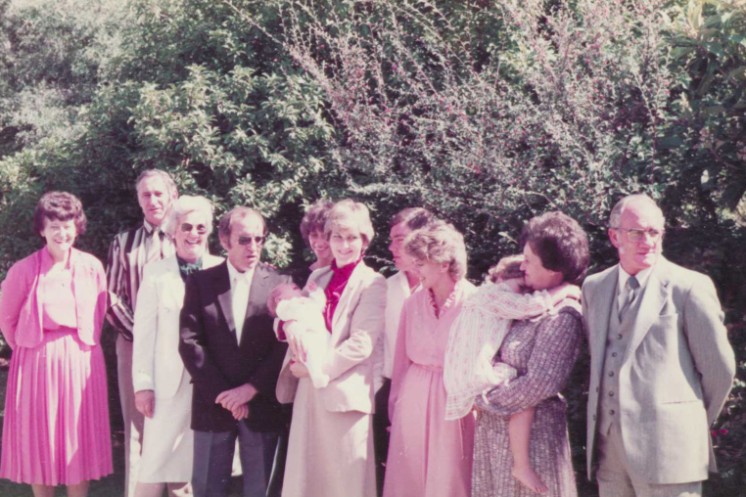 Left to right
Mom and her sister Winnie Father-in-law Faan Mother-in-law Marietjie Sister-in-law Carla
Brother-in-law Joshua Debra Marlene Charel Tian
ca. 1988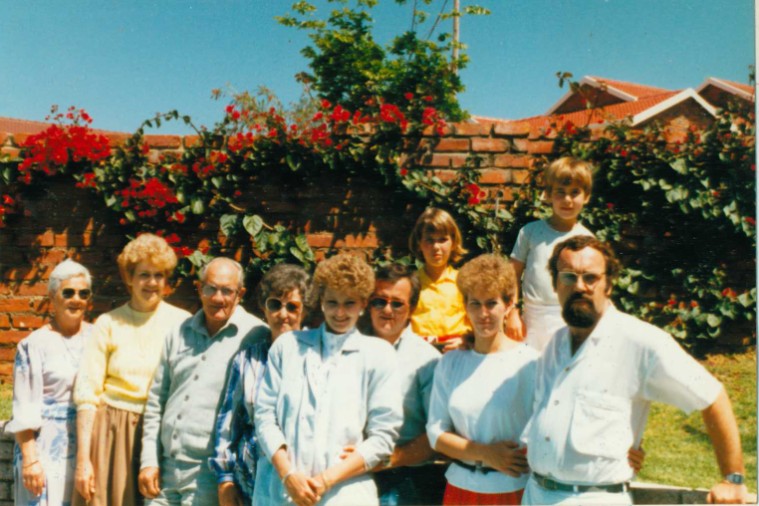 My sister, Evien Dagmar, with her husband, Francois, on her left,
and my youngest brother, Hein-Phillip, on her right.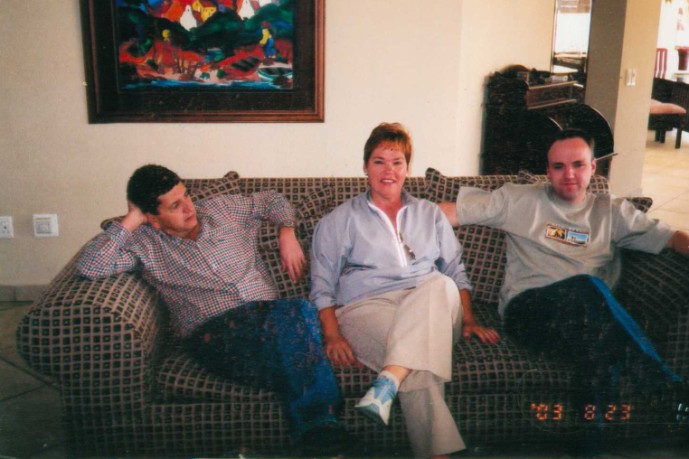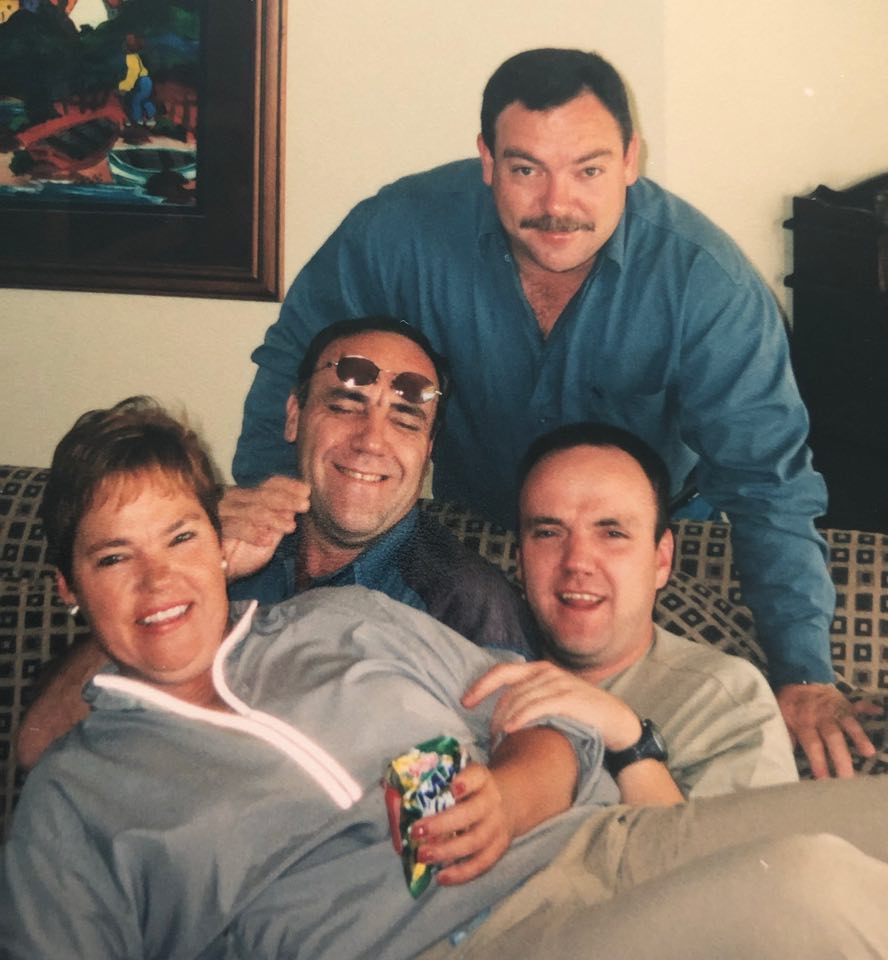 Below: Hein-Phillip a long long time ago.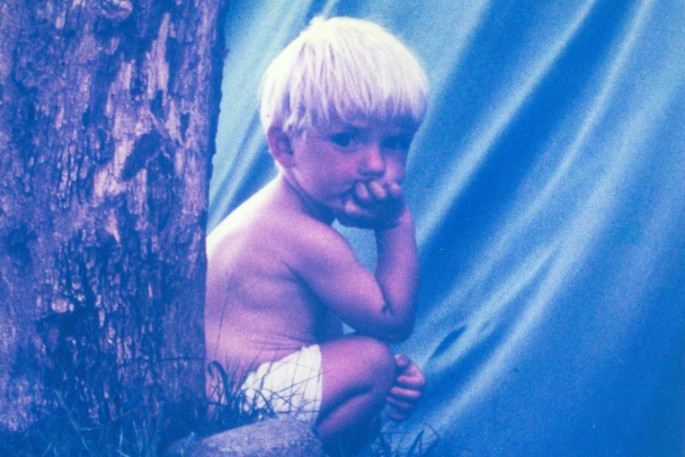 Mom, Debra, Hein.
February 2006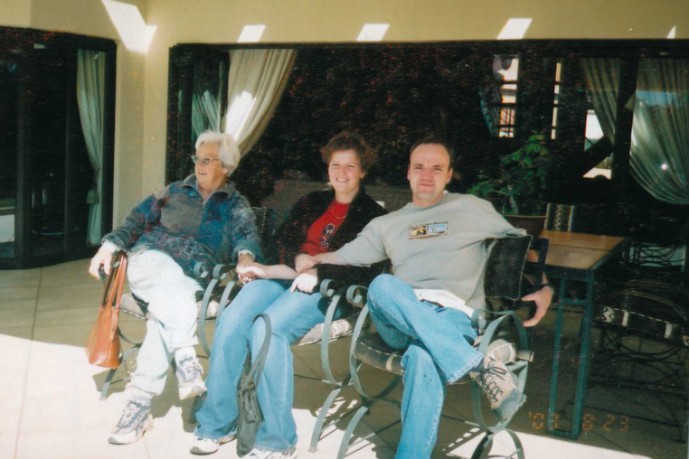 14 February 2008
Debra has a boy named Ben, after his father. My first grandchild.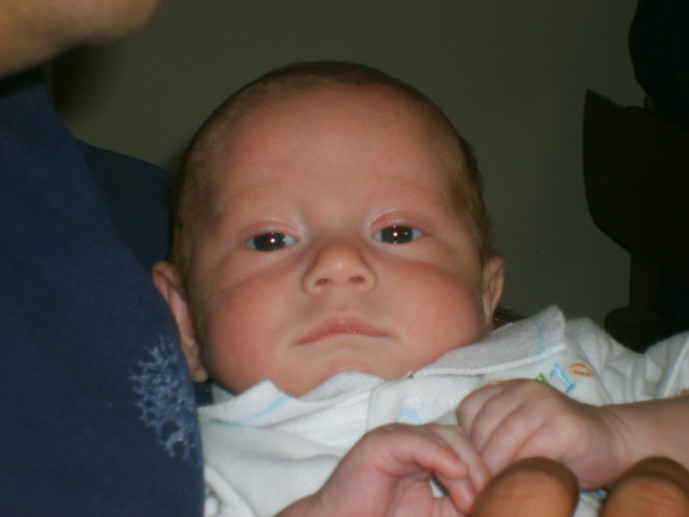 Hein and Tracey has a boy called JD (Joshua David)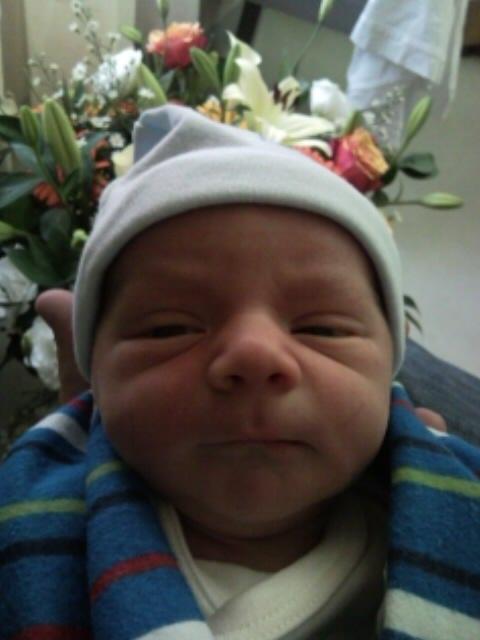 Younger brother Hannes Charel, Sister Evien,
youngest brother Hein-Phillip, and Mom.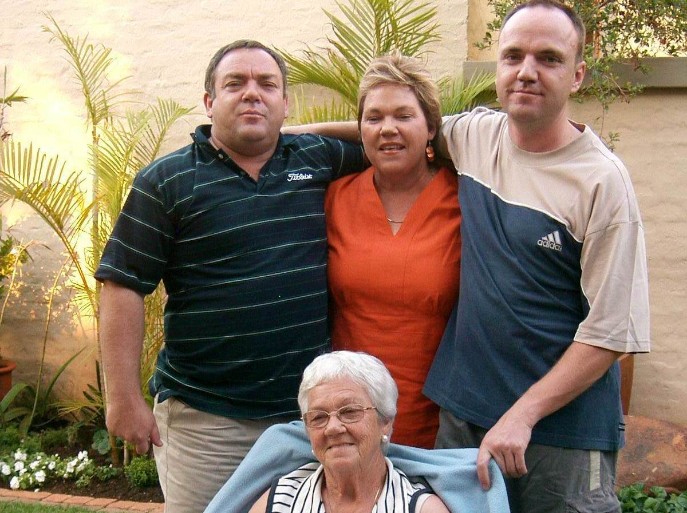 Hein and his wife, Tracy
Feb. 2006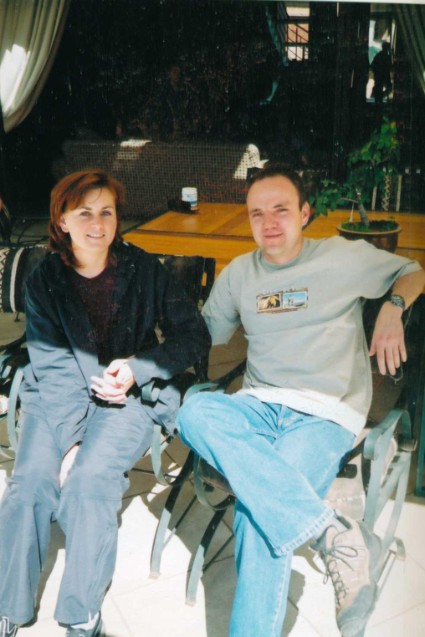 Mom, Charel, Debra, Tian, Hein
February 2006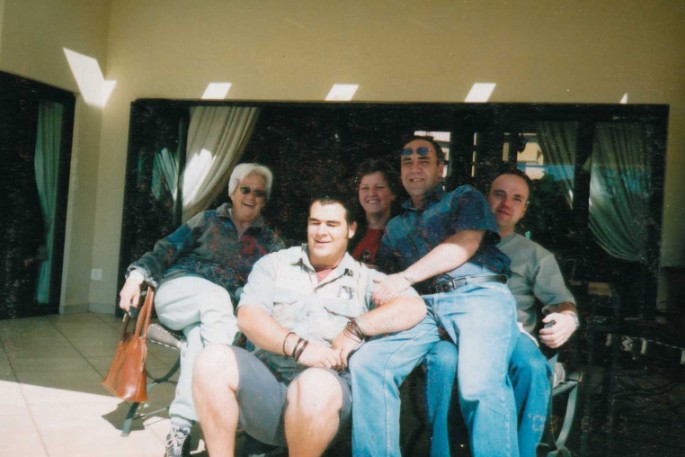 Charel and an ex-girlfriend Em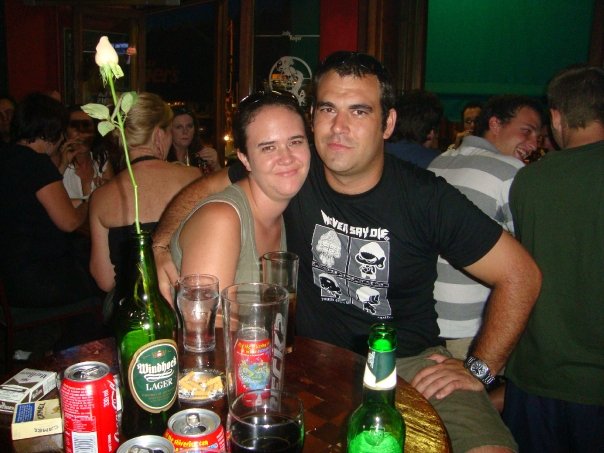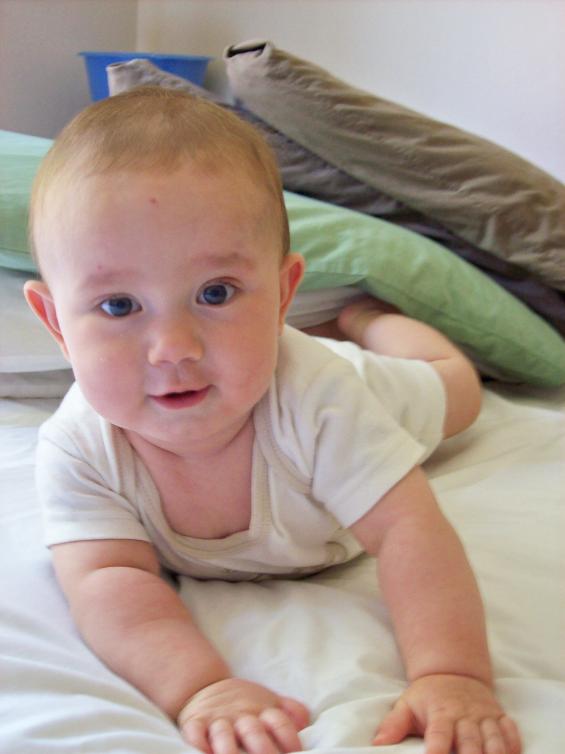 With mom and Dad in 2009.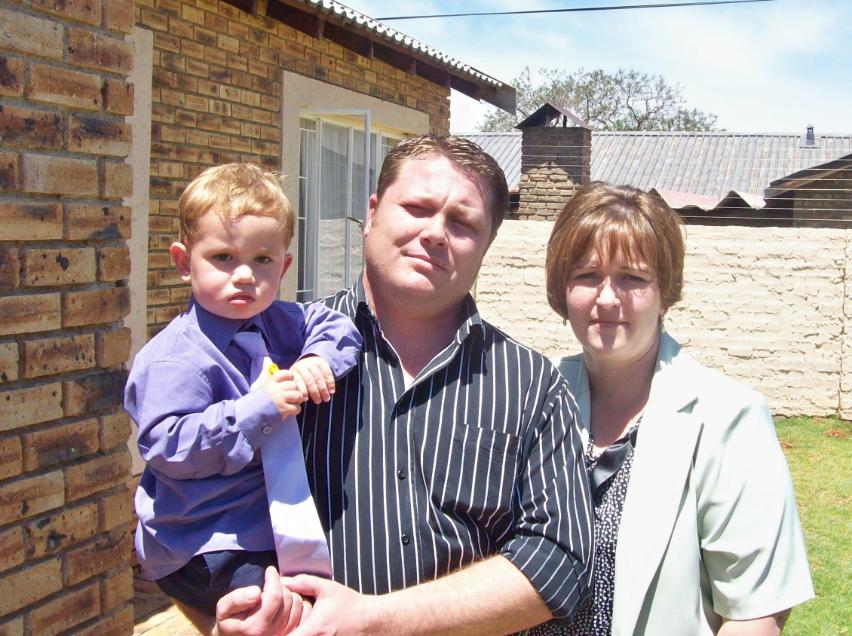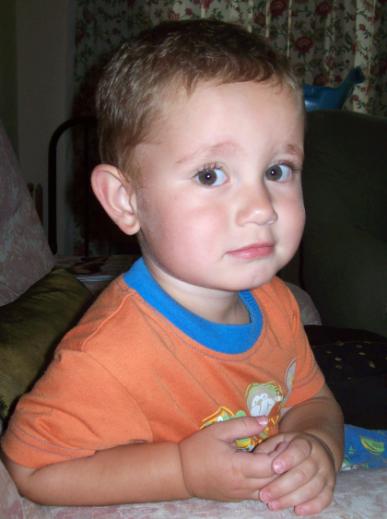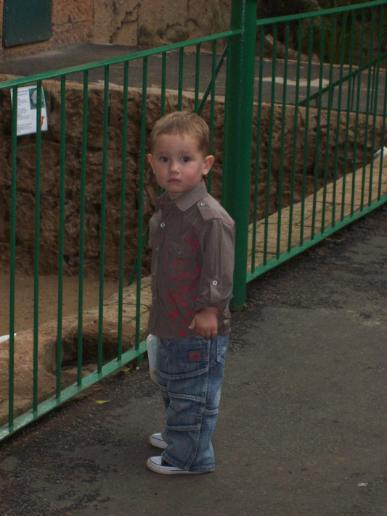 Hein and Tracy have a son called JD.
Here they are in August 2010.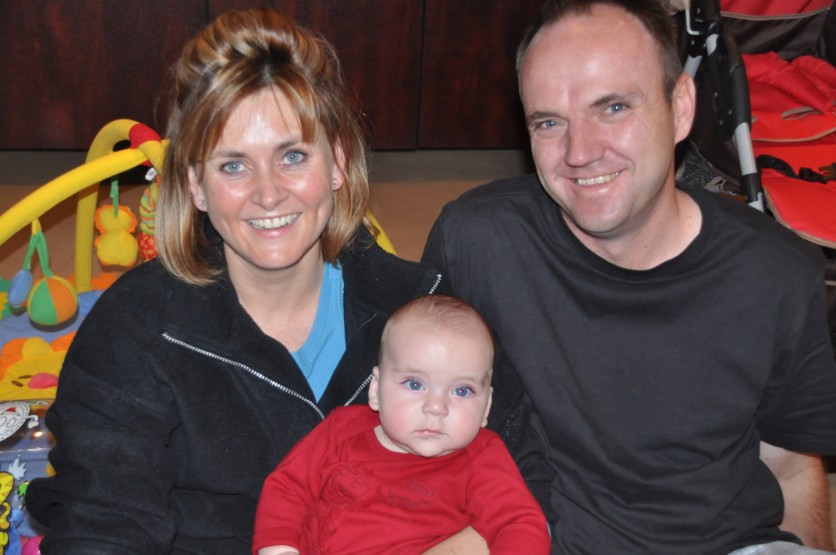 Mich and Charel
October 2010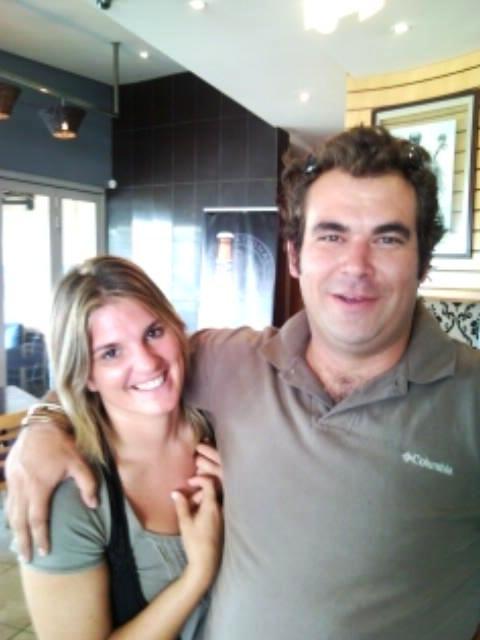 October 2010
The family has gathered for JD's dedication.
Friend Mom Evein Karmen Francois Hannes Lizaan & Friend Jean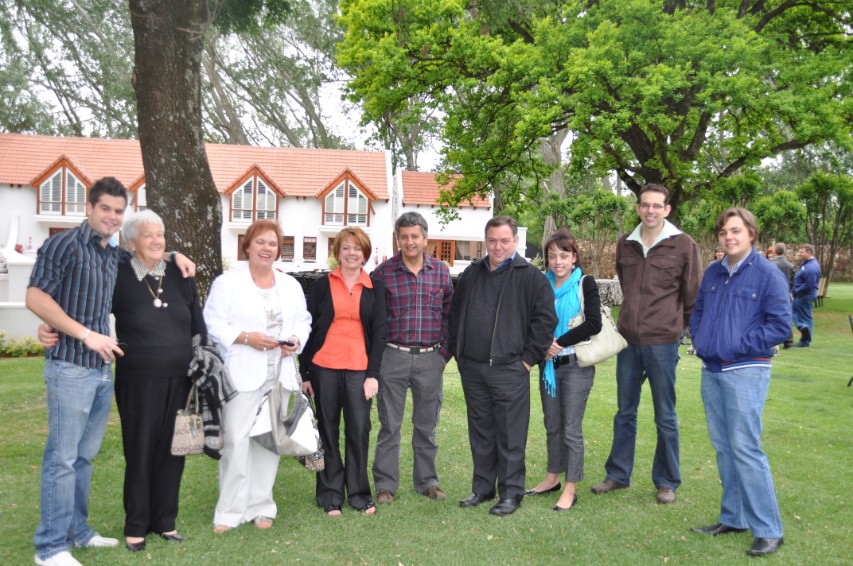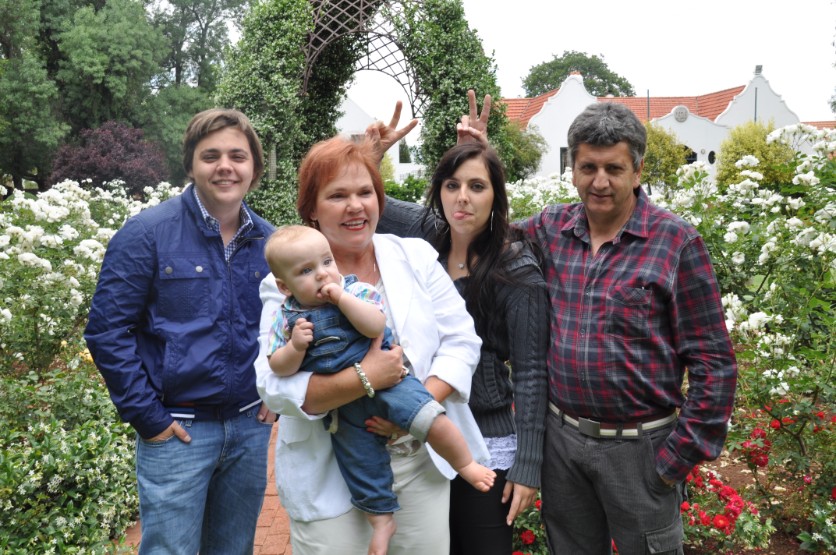 Middle-Boet holding JD, with Karmen, Lizaan, and Friend.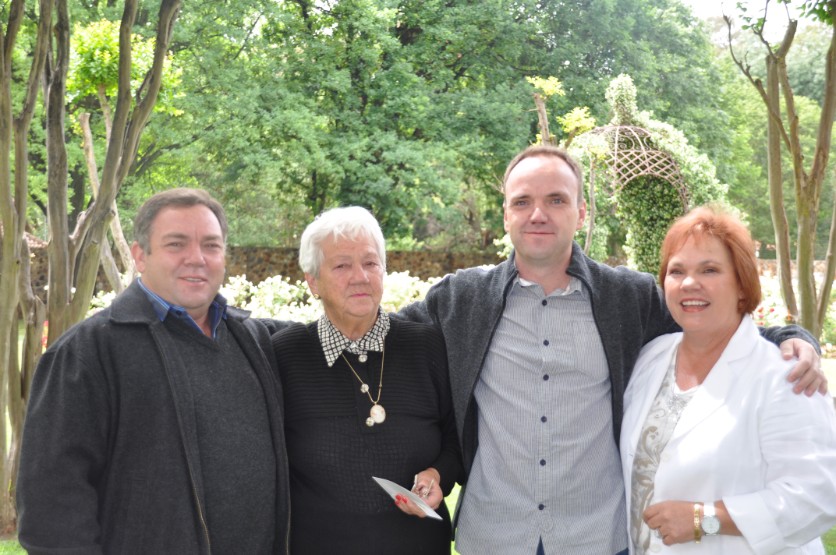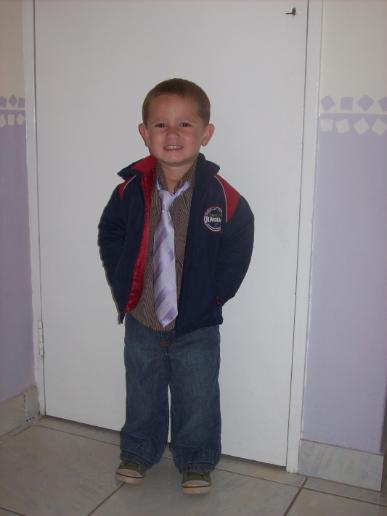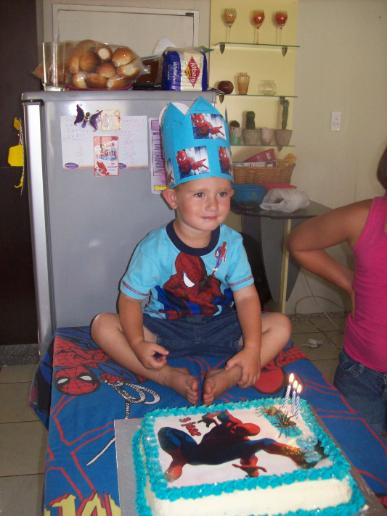 August 2012
Hein Charel JD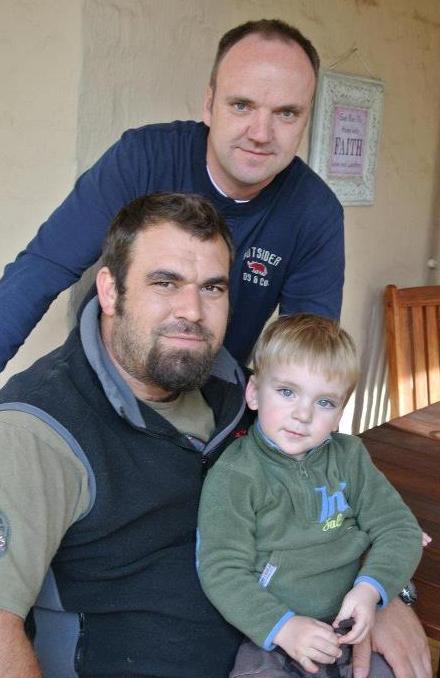 15 September 2012
Ben, Little Ben, and Debra, on her 33rd birthday.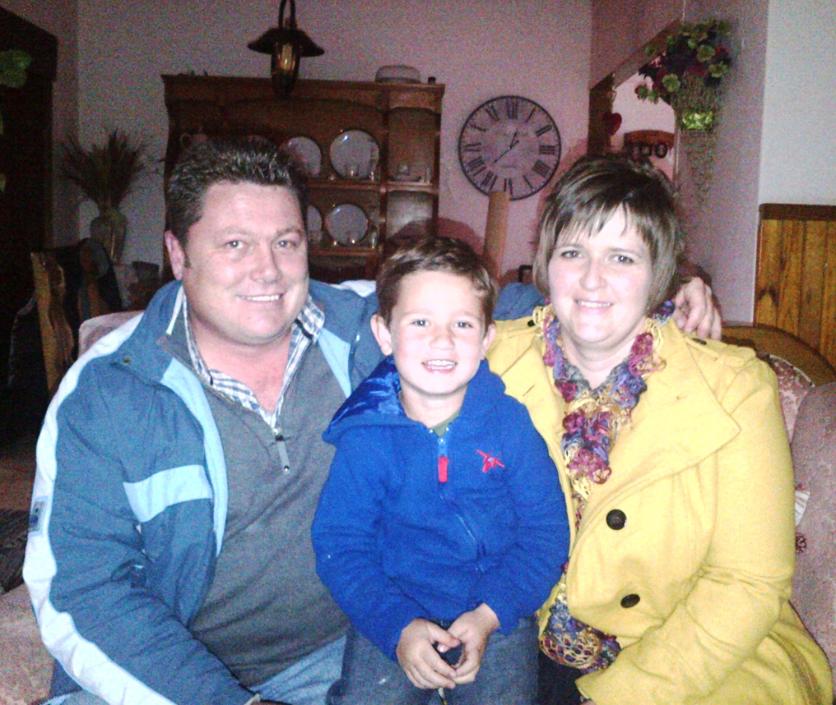 ________________________________
2011 - 2012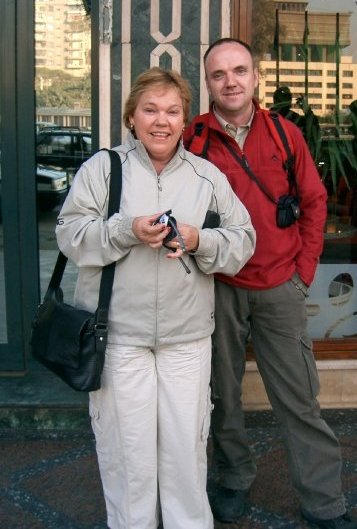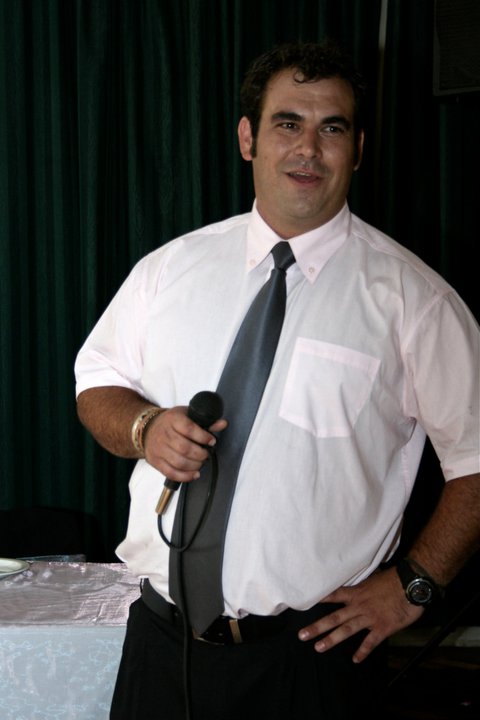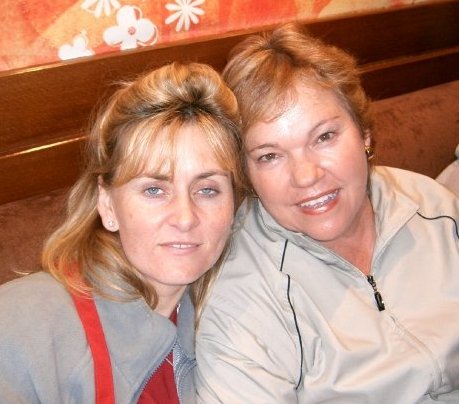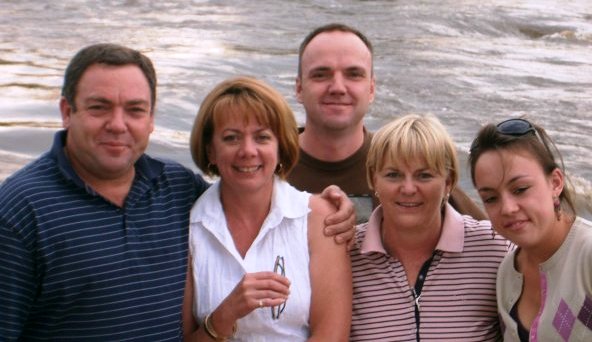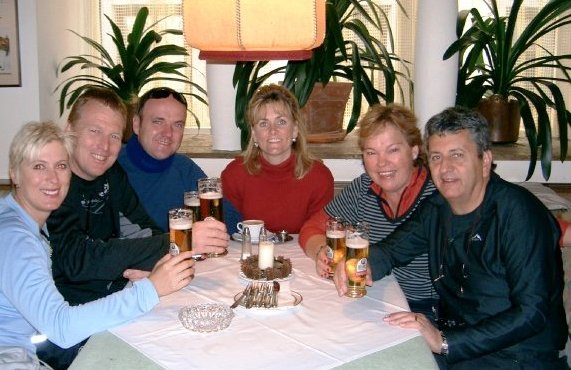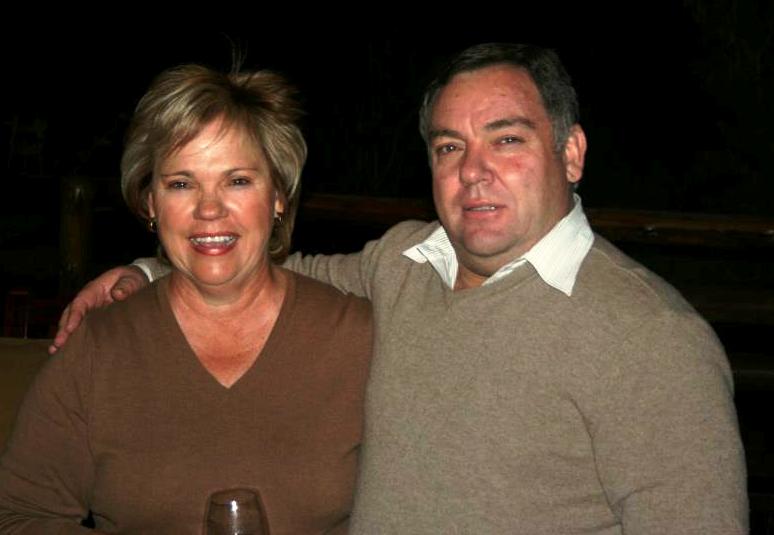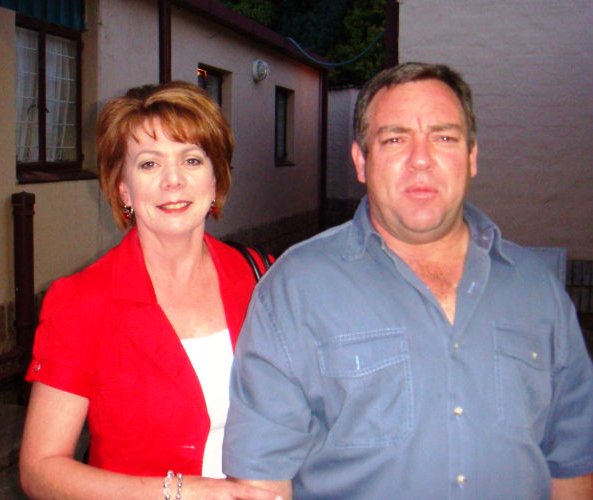 _______________________________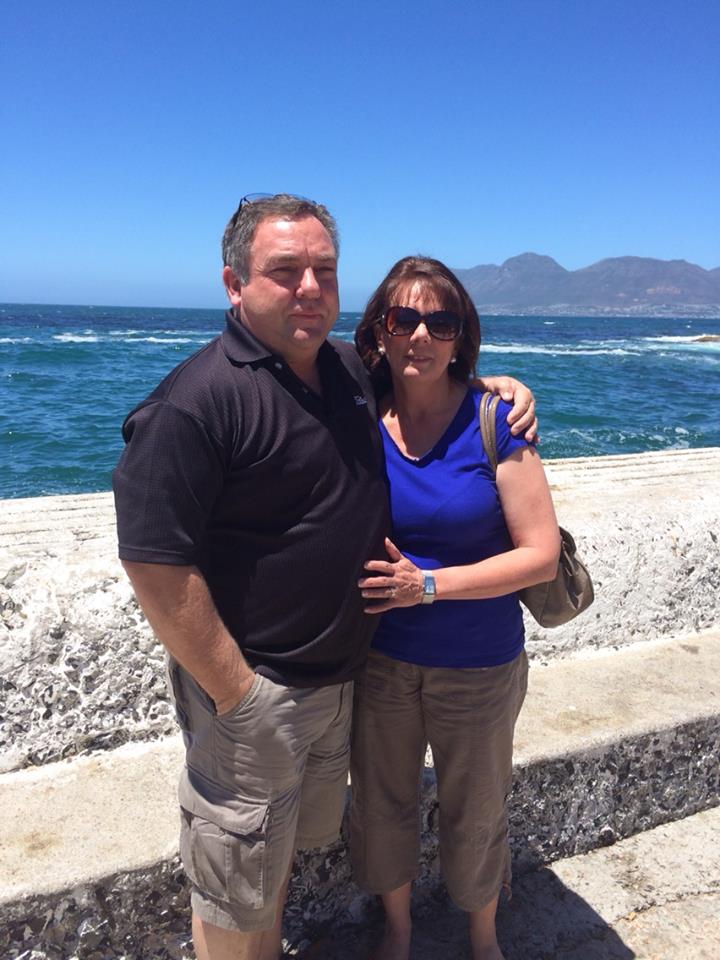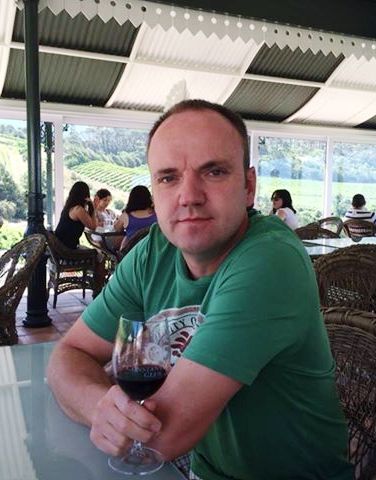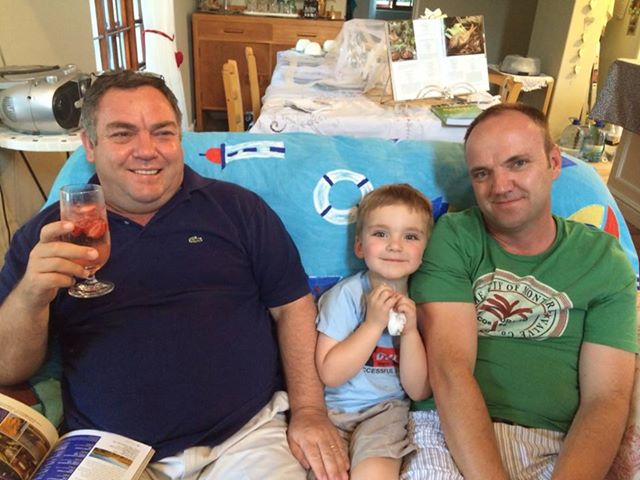 ________________________________
2014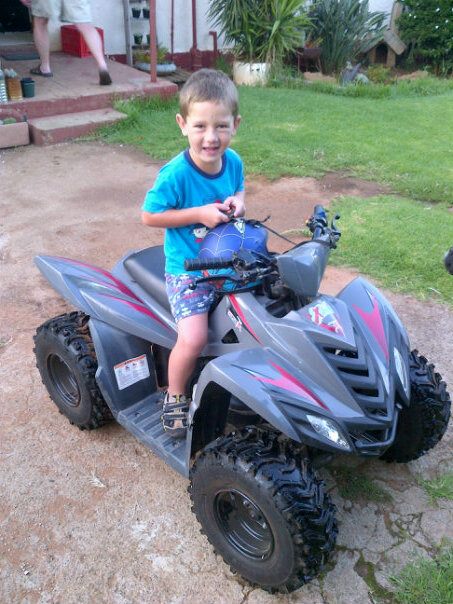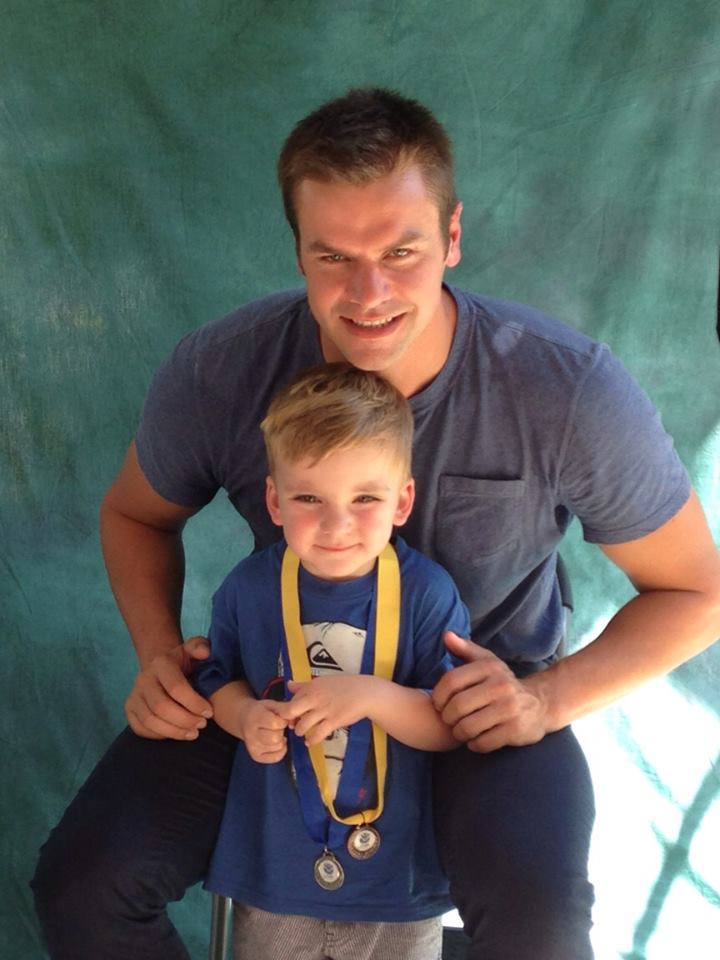 2014
Mich and Charel with Hein and JD.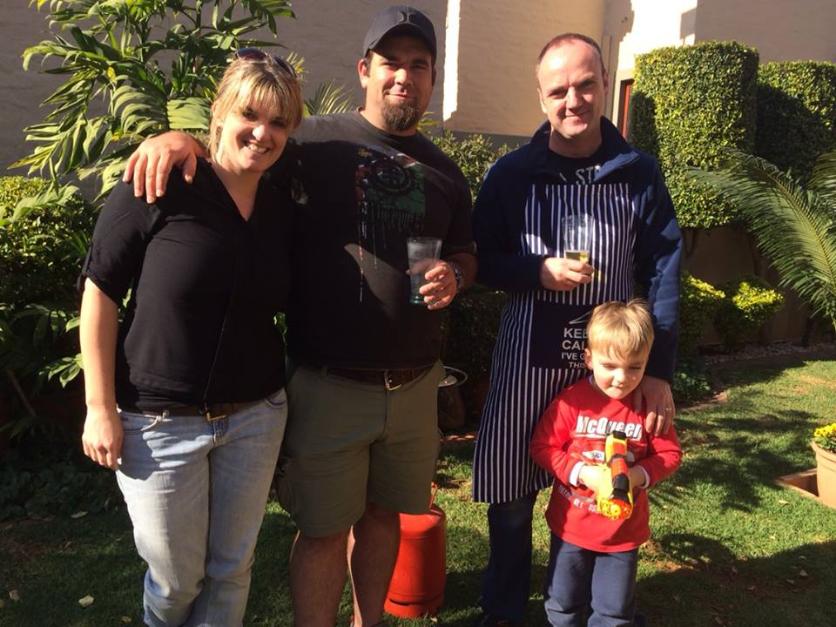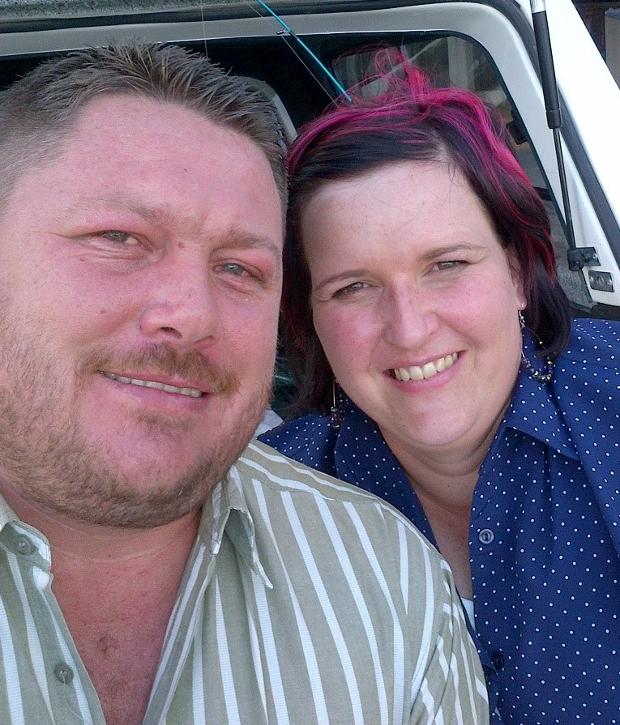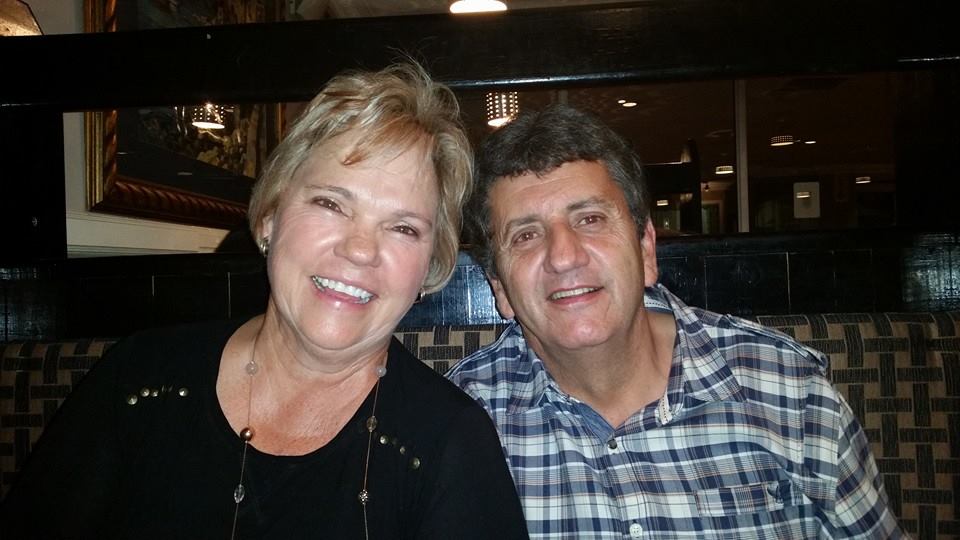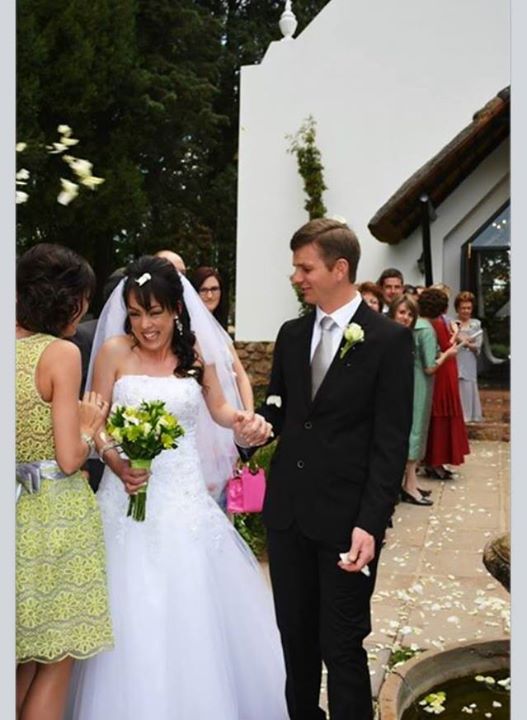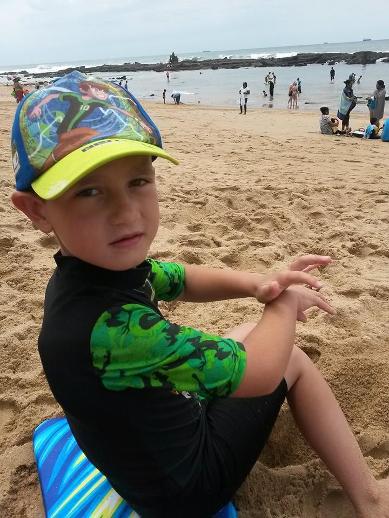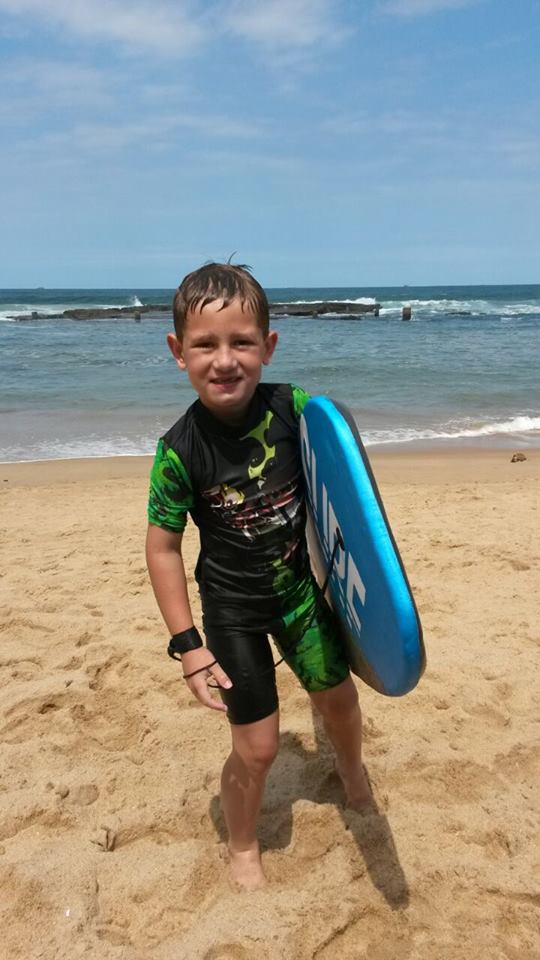 January 2015
Little Ben on his first day in school.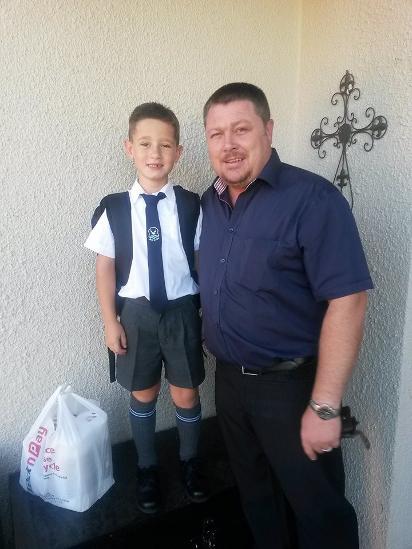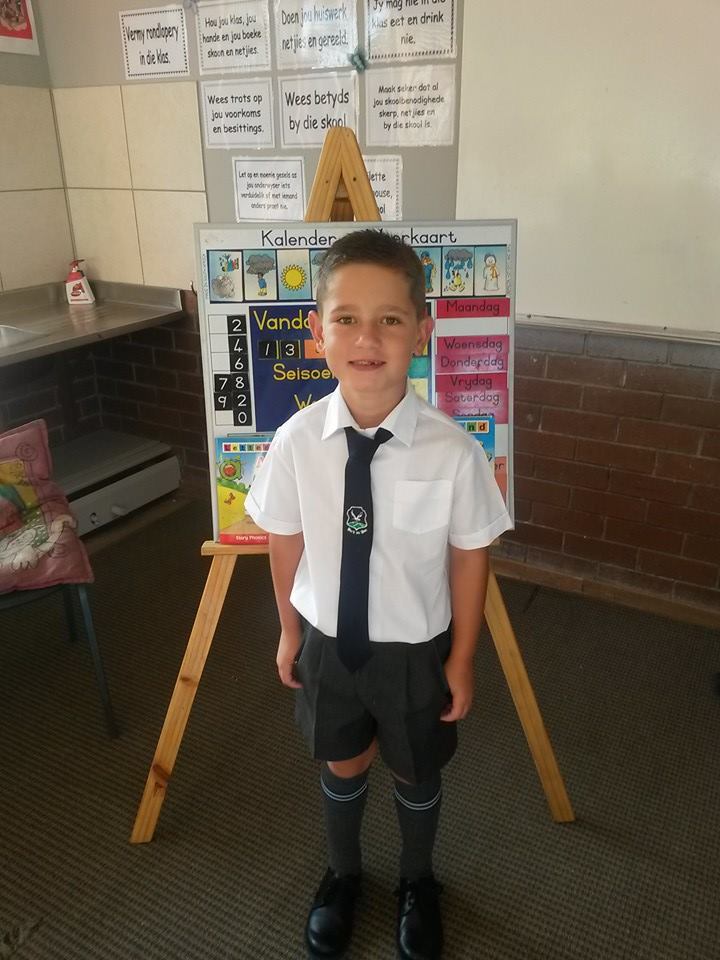 Hein Joshua Tracey Denise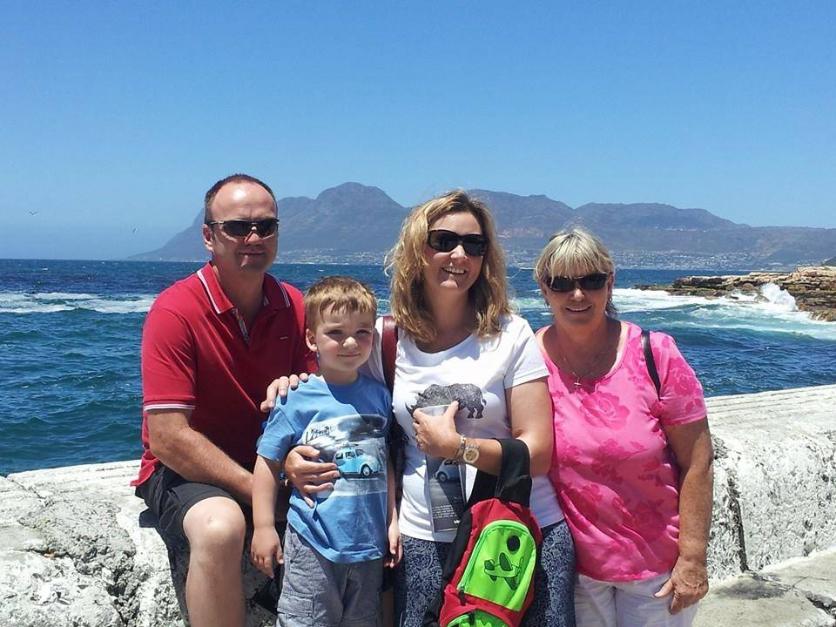 _______________________________
December 2021
Many family members gathered in Knysna for the holidays.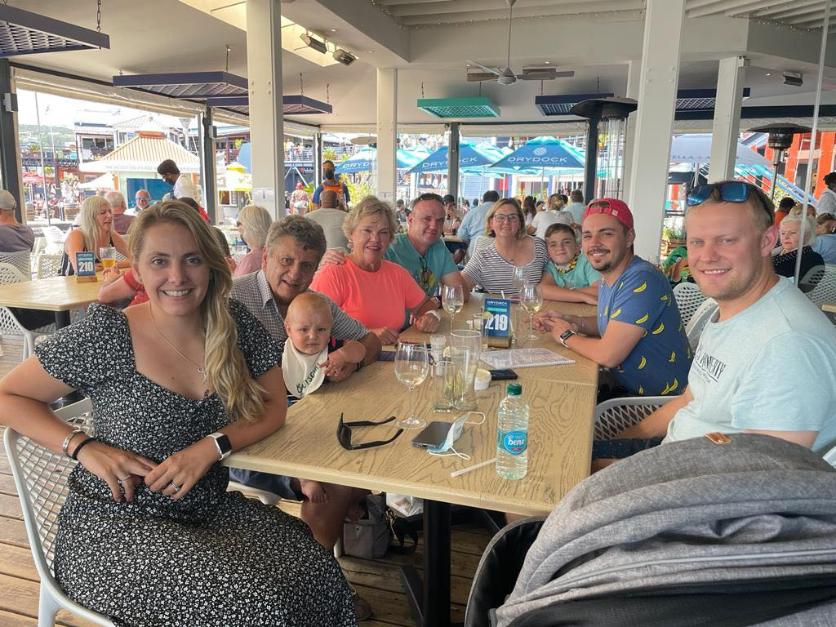 Ilke Francois Evein Hein Tracy Joshua Jean Stefan
_____________________________________________________________
The Greeff family
Francois Ilke Jean Evein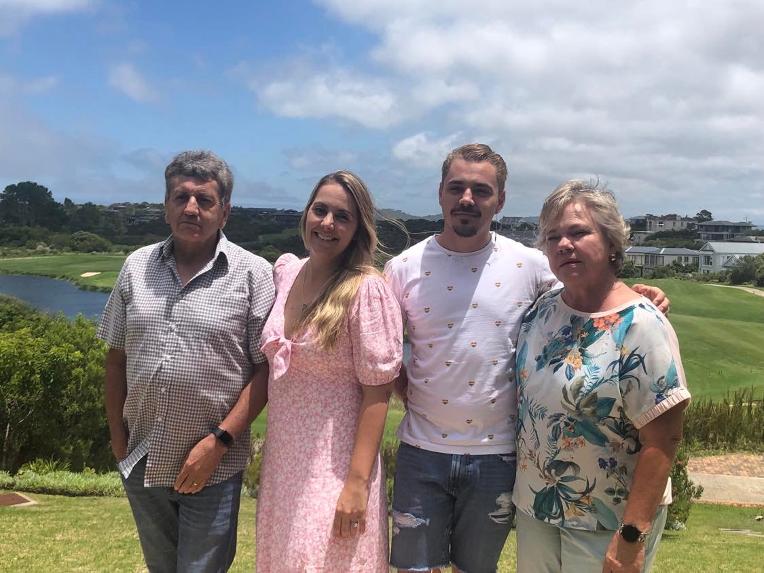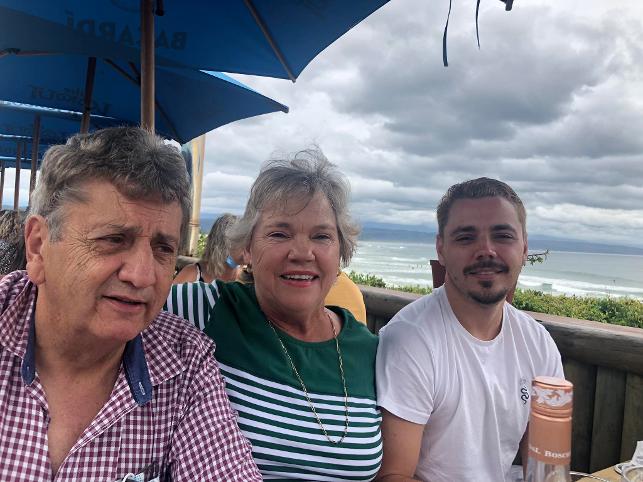 ______________________________________________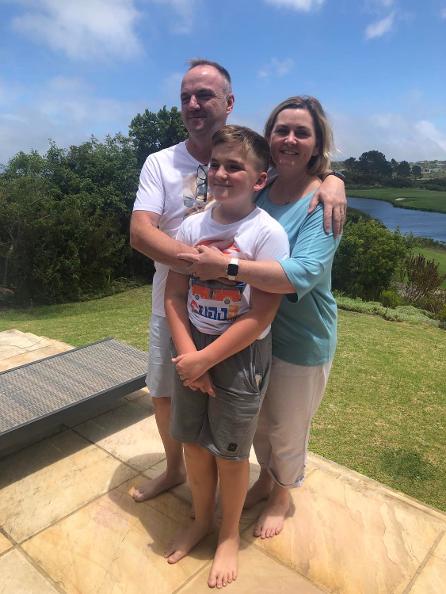 Ilke, Reiden, and Stefan Griesel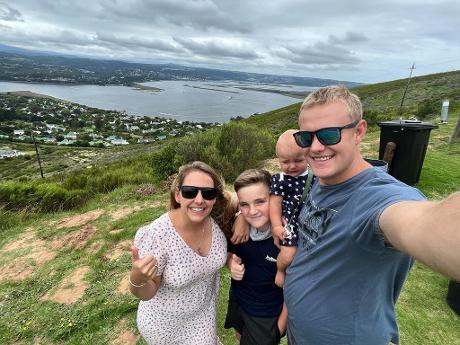 Joshua
He should visit Vietnam,
so that we can teach him how to use chopsticks.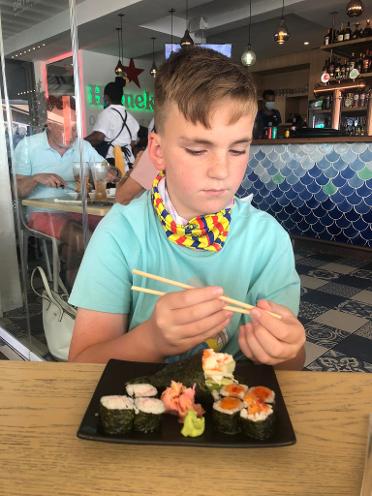 Masterchefs Stefan and Hein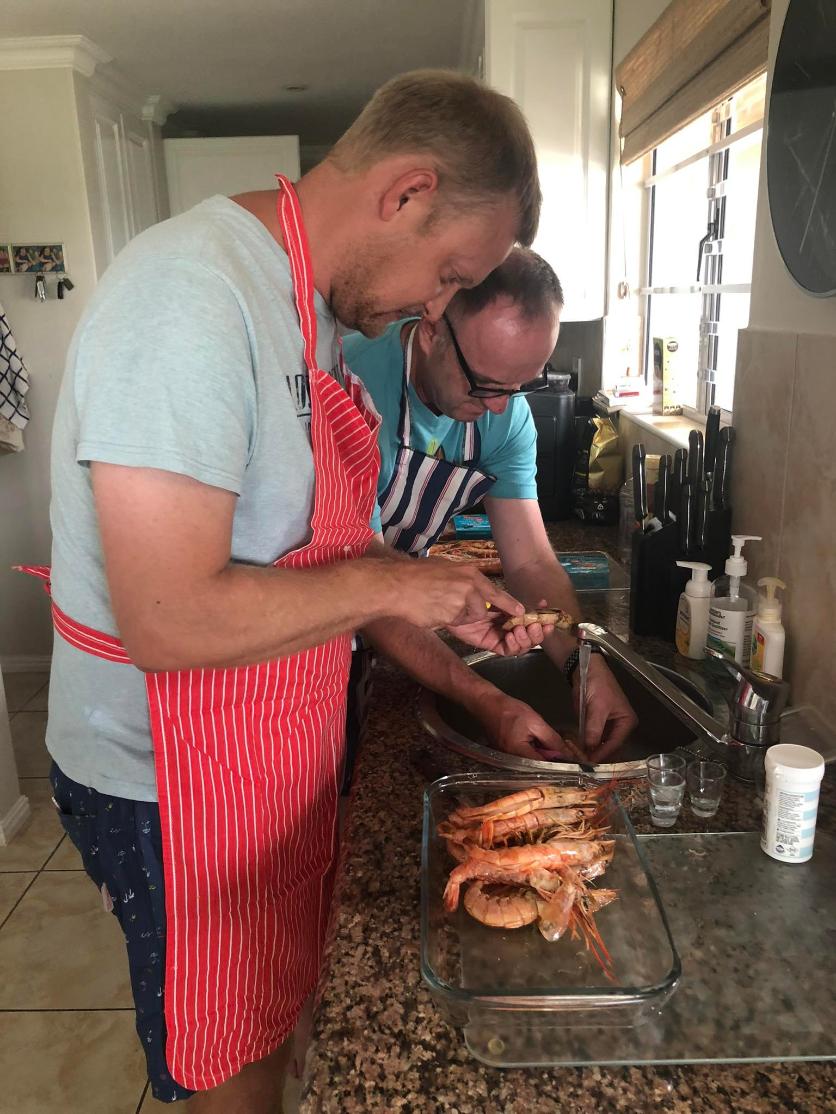 _______________________________
Grandchildren
Hannes with grandson Ludwig Hein with Ilke's son Reiden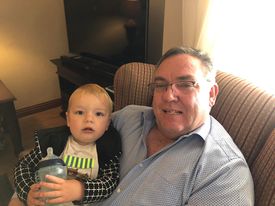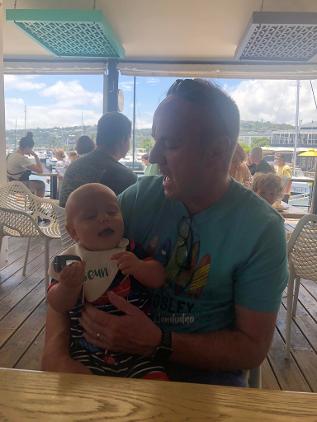 _______________________________
The Dedication pages in my Hebrew series.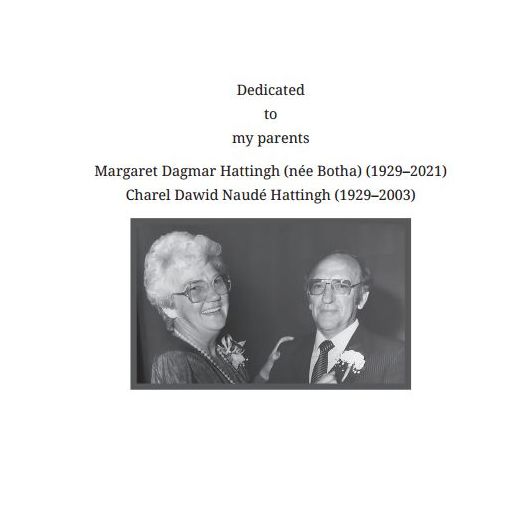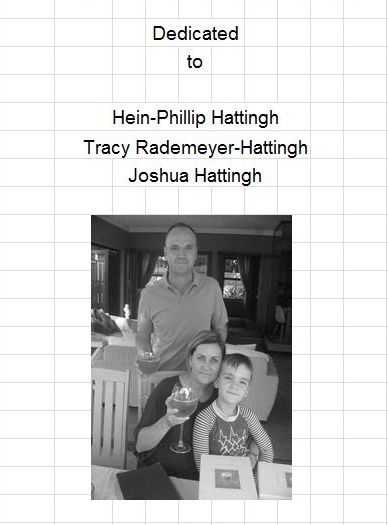 _______________________________
| | | | |
| --- | --- | --- | --- |
| Date of Birth | Name | Relationship | Passed |
| | | | |
| 14 January 1969 | Hein-Phillip | Brother | |
| | | | |
| 15 January 1989 | Jean | Nephew | |
| | | | |
| 10 February 1983 | Charel | Son | |
| | | | |
| 14 February 2008 | Ben | Grandson | |
| | | | |
| 17 February 1960 | Hannes | Brother | |
| | | | |
| 02 March 1962 | Carmen | Sister-in-law | |
| | | | |
| 20 March 1954 | Evein | Sister | |
| | | | |
| 19 April 1990 | Ilke | Niece | |
| | | | |
| 28 April 1929 | Charel | Father | 16 June 2003 |
| | | | |
| 19 August 1988 | Lizanne | Niece | |
| | | | |
| 25 August 1953 | Francois | Brother-in-law | |
| | | | |
| 15 September 1979 | Debra | Daughter | |
| | | | |
| 20 October 1897 | Dagmar | Grandmother | 10 October 1951 |
| | | | |
| 5 November 1897 | Theunis | Grandfather | 26 April 1949 |
| | | | |
| 08 November 1951 | Tian | Me | |
| | | | |
| 16 November 1929 | Margeret | Mother | 2 July 2021 |
| | | | |
| 24 November 1970 | Tracy | Sister-in-law | |
| | | | |
| 25 November 1896 | Christiaan | Grandfather | 01 November 1969 |
| | | | |
| 27 November 2009 | Joshua | Nephew | |
| | | | |
| | Evie | Grandmother | 01 June 1980 |