My first job in China was at the Jiahua IELTS Training Centre in Shenyang,
in the north-eastern province of Liaoning.
After a screw-up by an agent in Beijing,
and spending my first weekend in Wuxi near Shanghai,
the gentleman in the back, known affectionately to us as "The Uncle",
organised this job for me.
His wife, known to us (equally affectionately) as "The Aunt",
second from the left,
was a doctor and in charge of the physical well-being of the 60
resident students at the centre.
Also in front is Molly, the centre Manager,
and Amy from the admin section.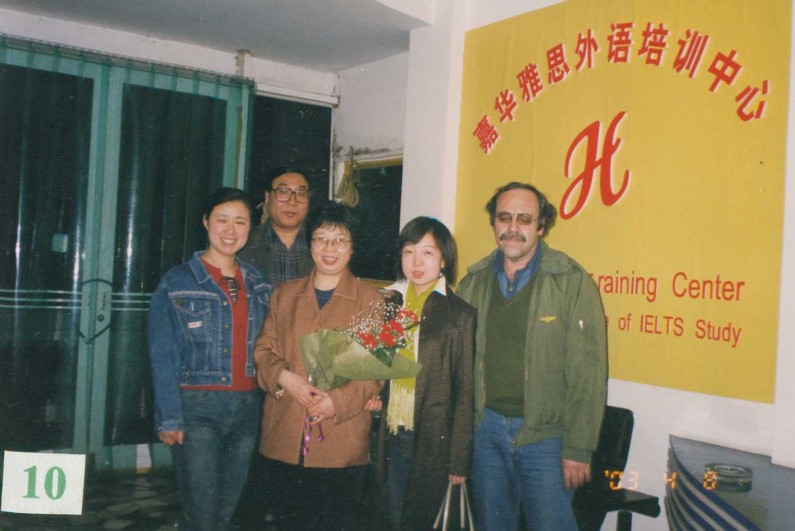 The classrooms were cold, but the students were eager to learn.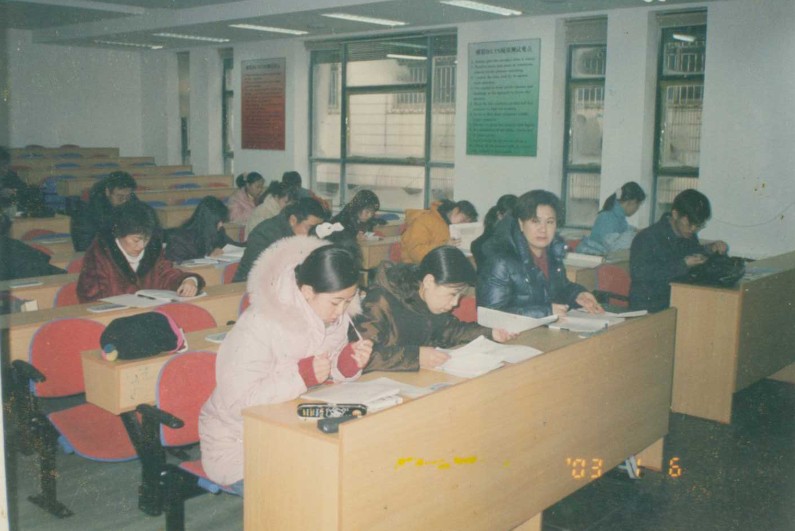 And I myself became a student again.
There was IELTS, ESL, EFL, TOFL, TOEFL,
speaking, listening, reading, writing,
and more, to get familiar with.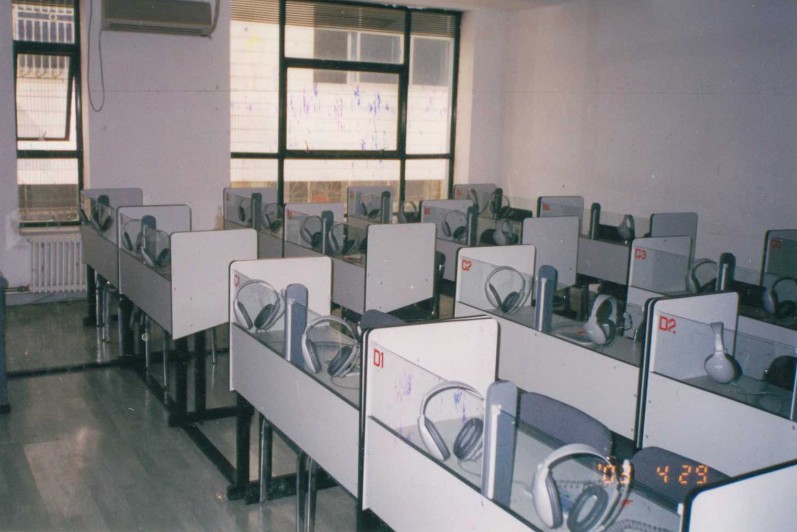 I lived in a dorm with the students.
(See my homes for more pics)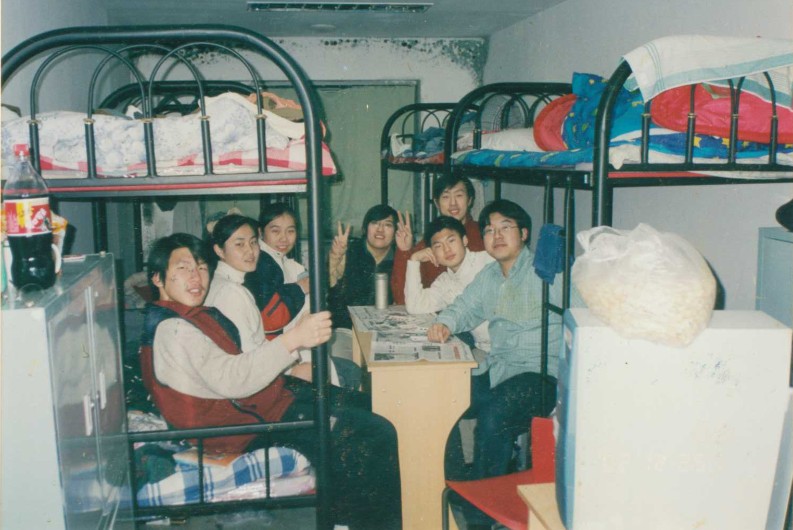 The parking lot at the local book store.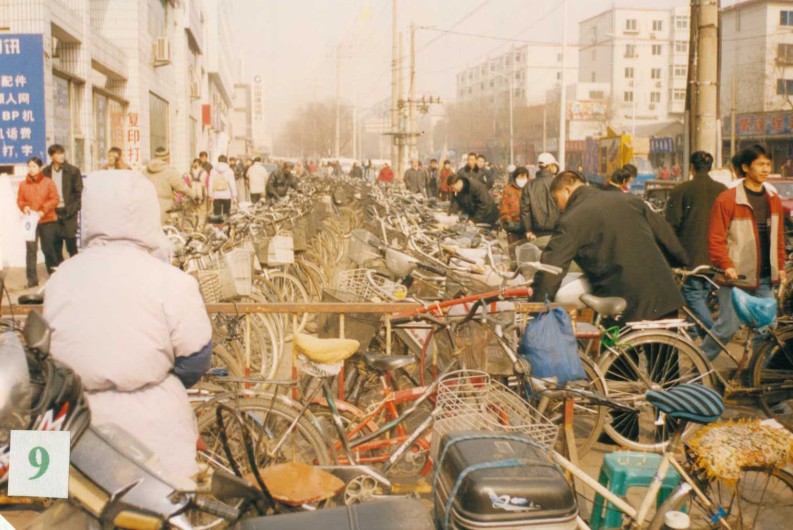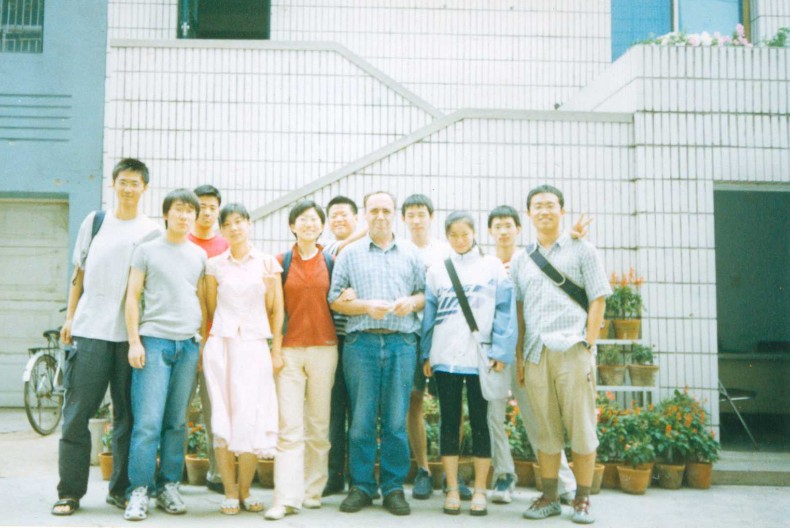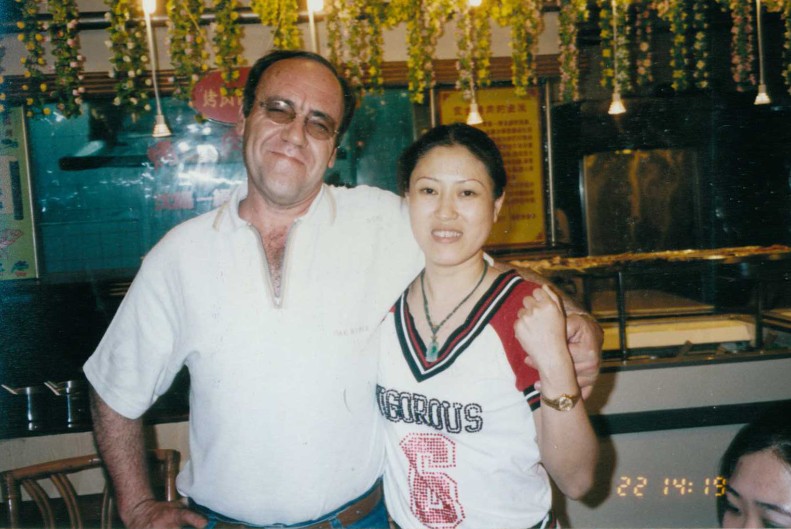 Some of the local teachers.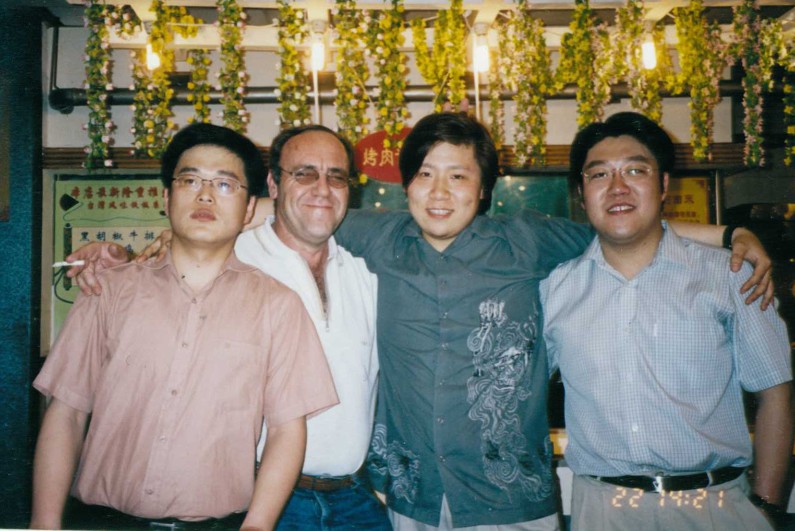 Dakai was the owner of Shutong teaching agency.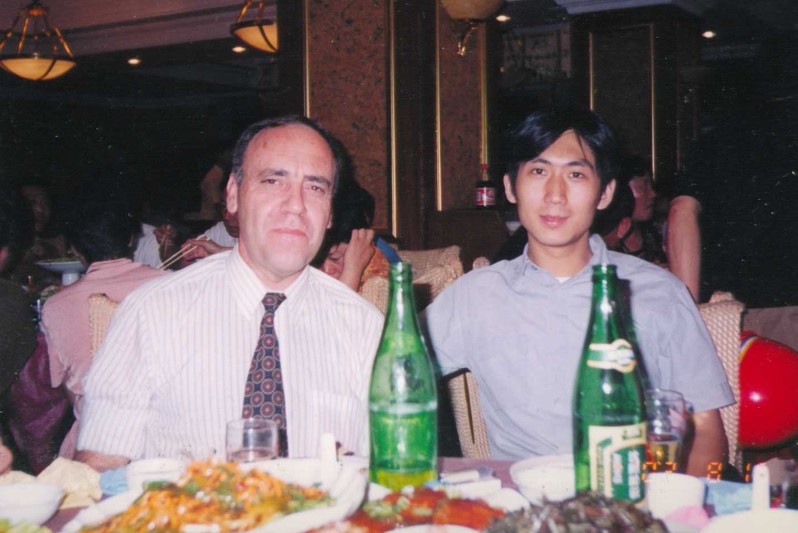 Charel, on the far left,
was the owner of Bo-ya Language Centre.
(I named him after my son),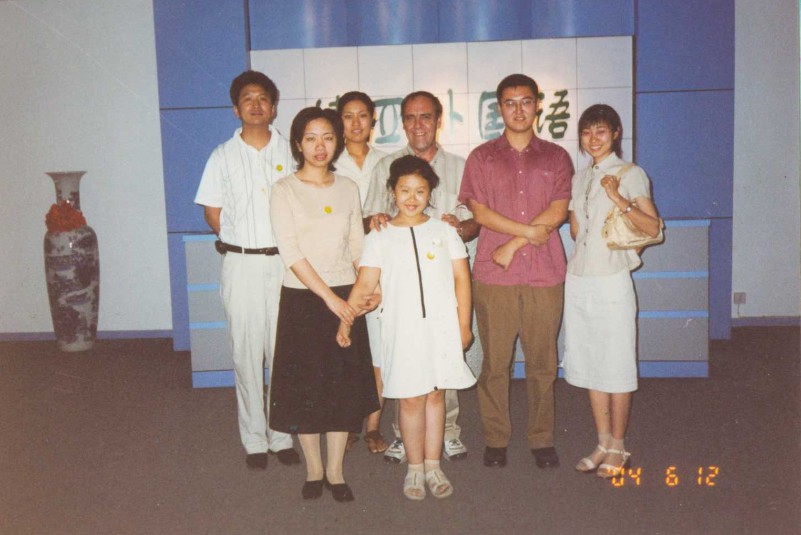 Some students at the Cape of Good Hope training centre.