On 1 November 2010,
I started out on my own as a English Tutor.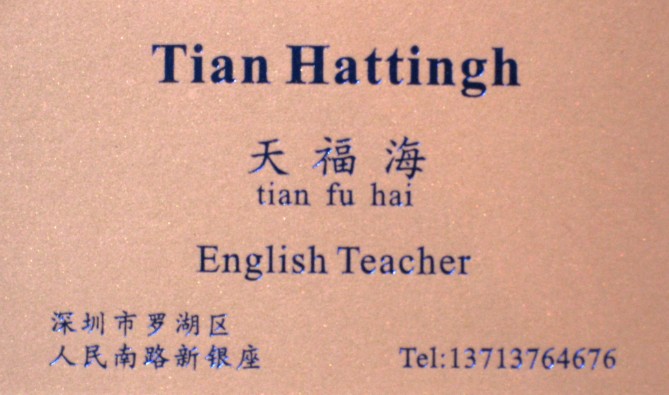 1 November 2010
Good-Good-Study Language Centre
was born.
21 November 2010
The first two employees are Cindy (full-time) and Nolly (part-time)..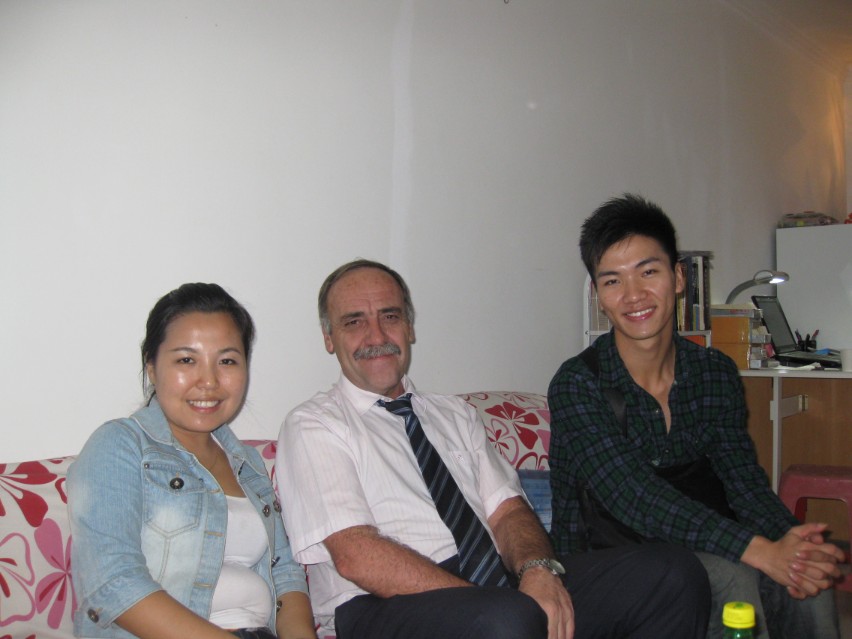 Avril (on the right), our first full-time adult student.
On the left, her (and our) friend, Leah.
26 November 2010
Cindy at work in my apartment.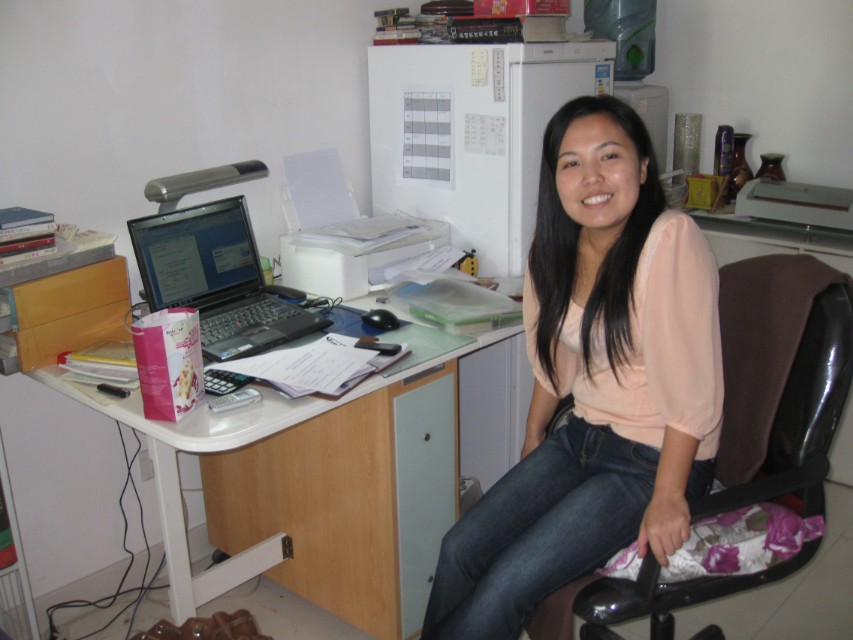 27 November 2010
We received the key to the premises of
Good-Good-Study Language Center
The reception area.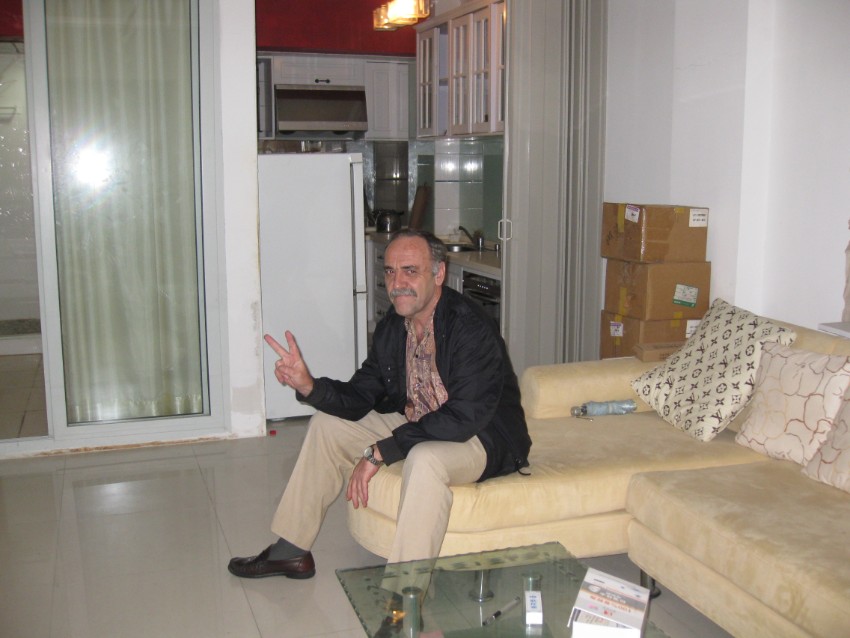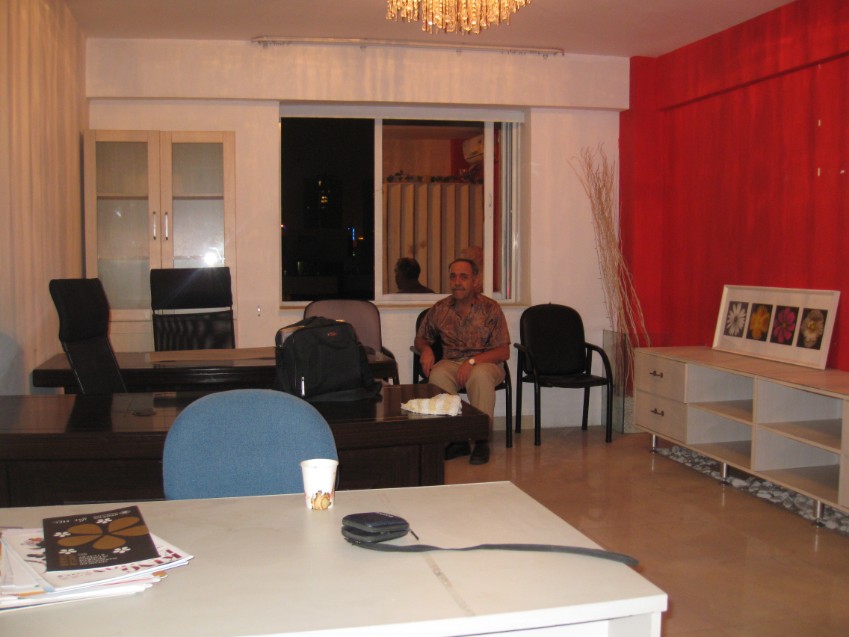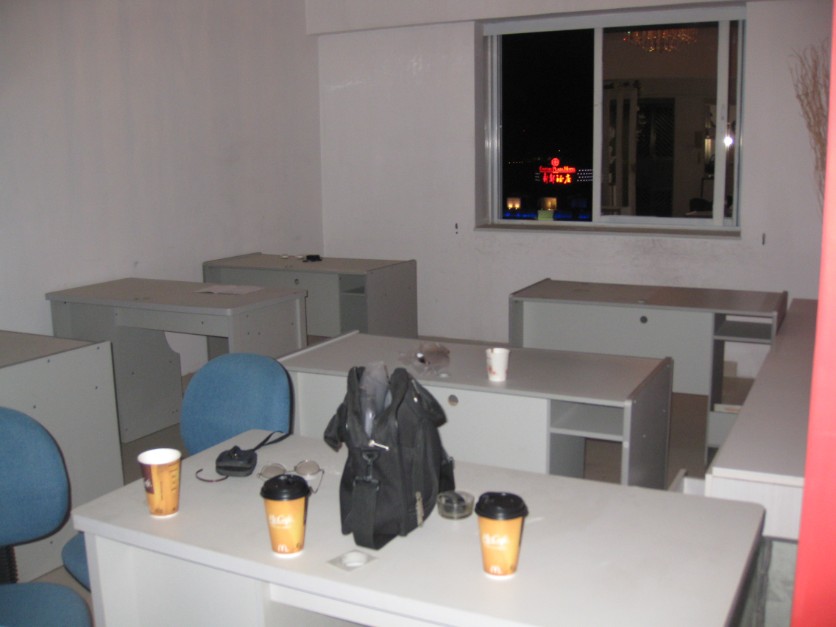 We have our own bathroom, and even a kitchen.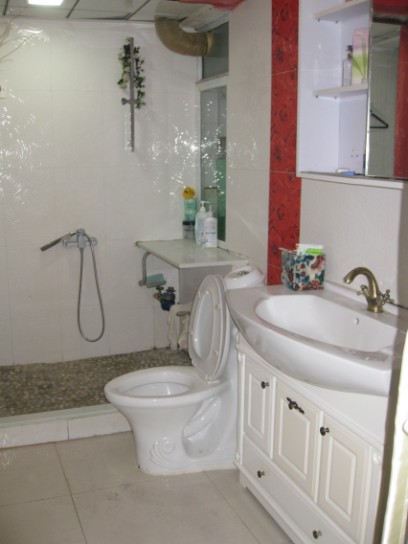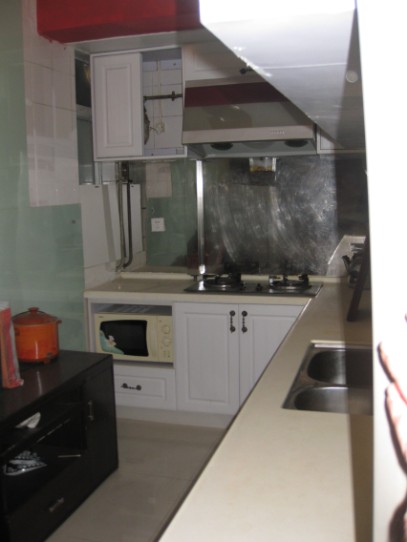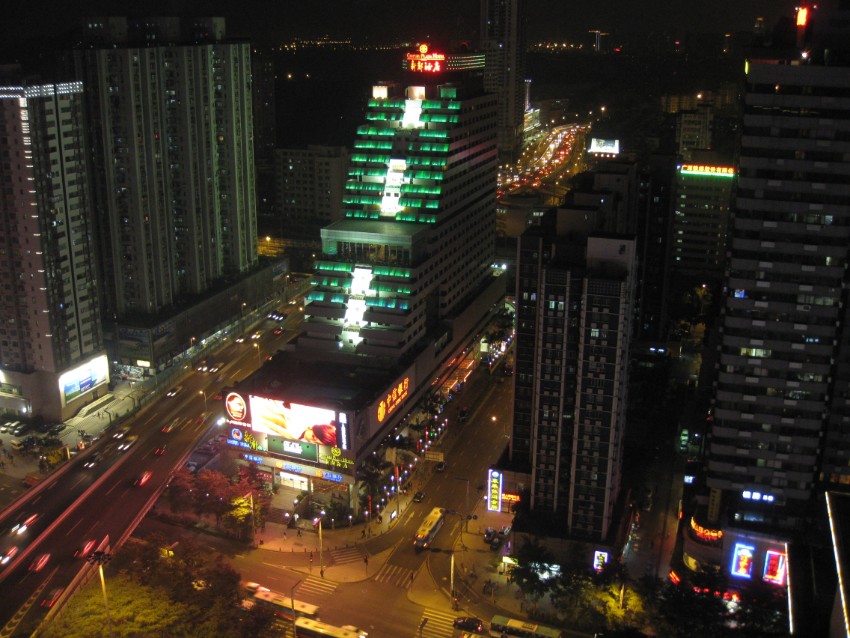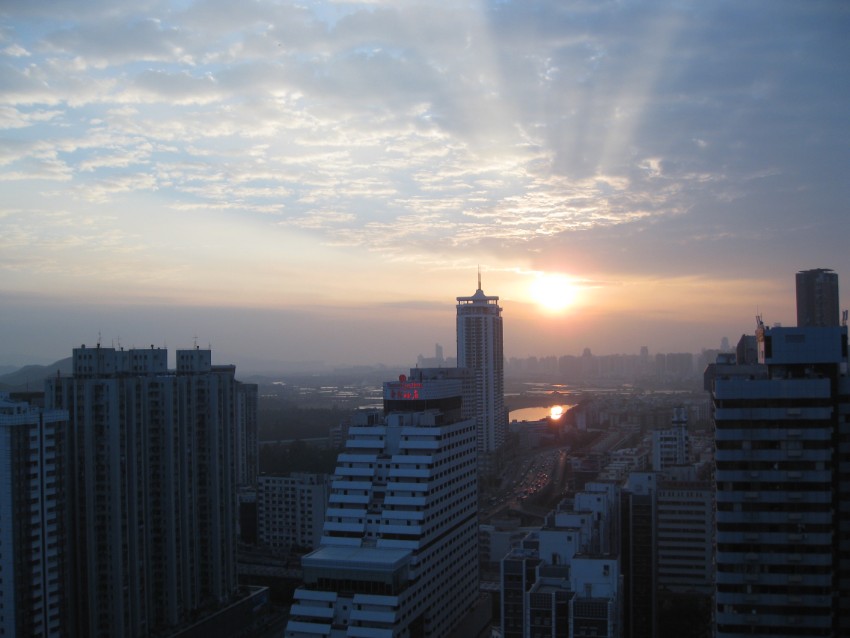 My apartment is across the road
and can be seen from the office.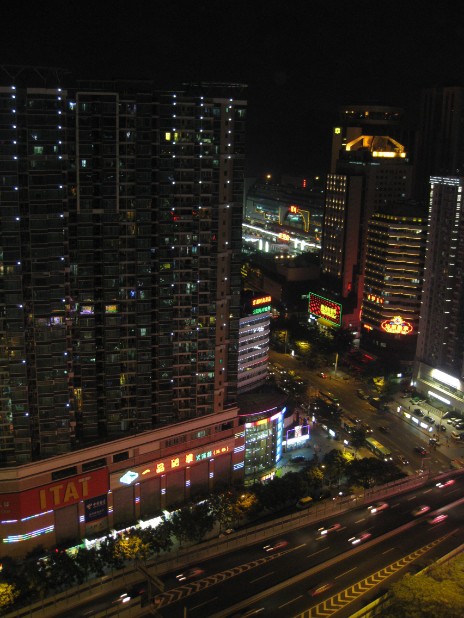 "The Boss"
Happy, humble, proud, and thankfull.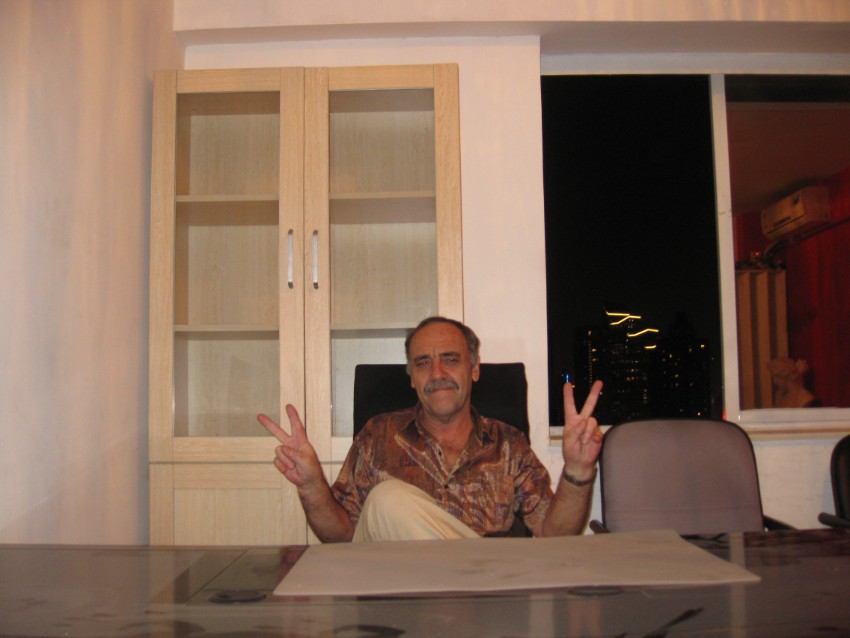 Also on
27 November 2010
We had our first kindergarten demo class this evening.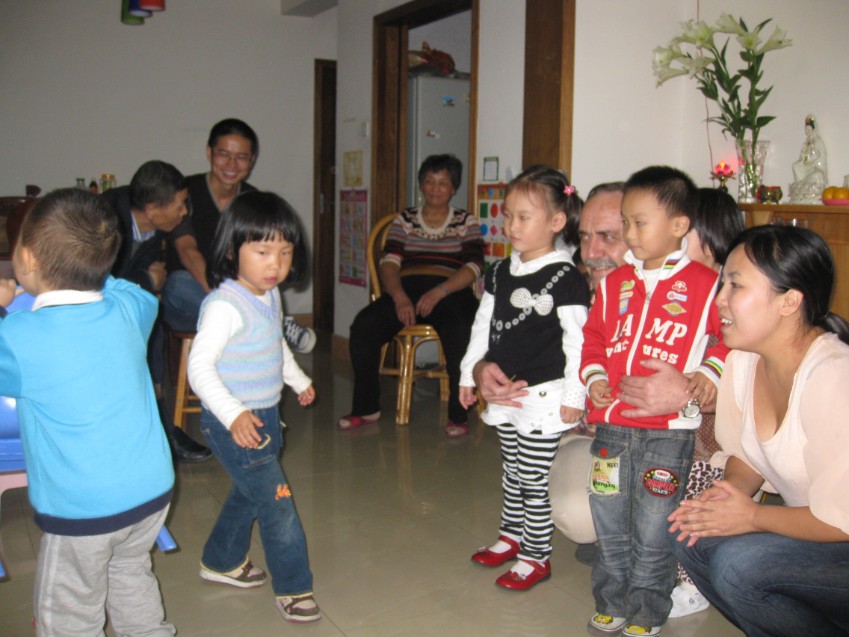 It's all about guys like him....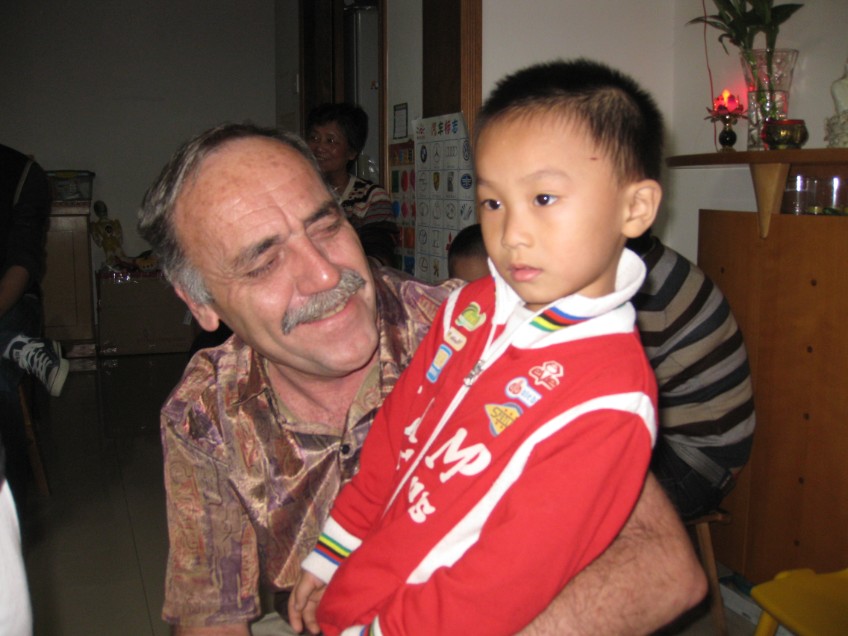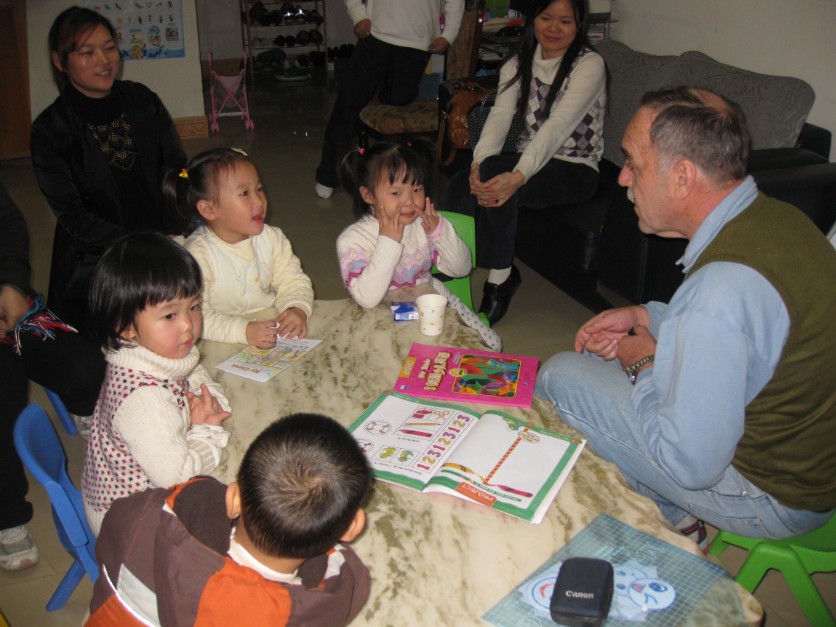 Cindy, on the right,
did a good job in preparing the lesson plan and assisting me.
The students were adorable and eager.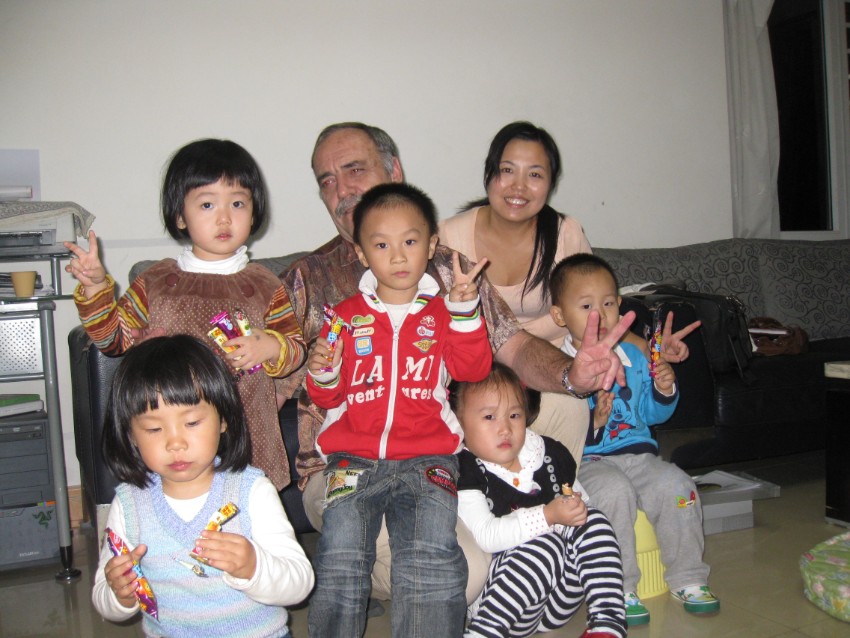 Happy Student = happy Mom.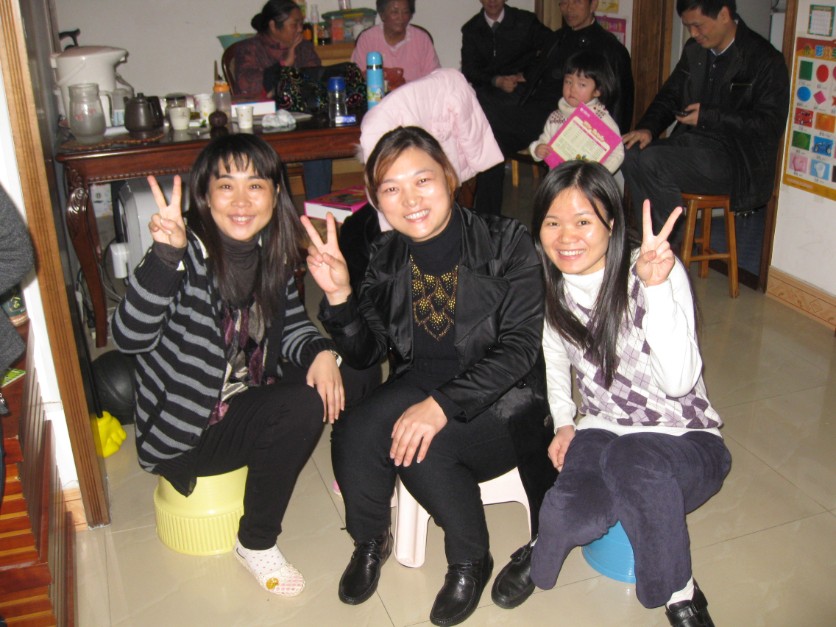 Happy Mom = happy Grandma and Grandpa.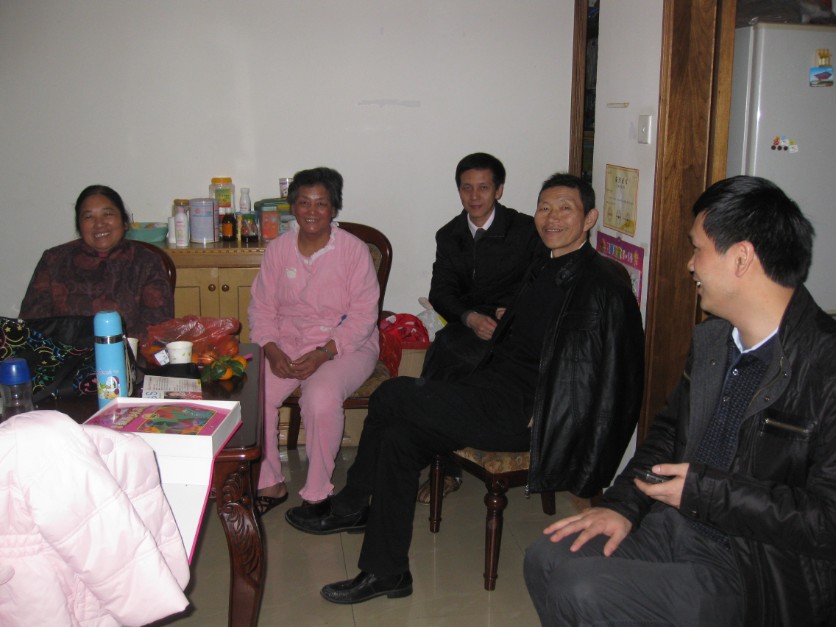 15 December 2010
Lisa (left) has joined the team,
and Chris (back) came all the way from Zambia to pay us a visit.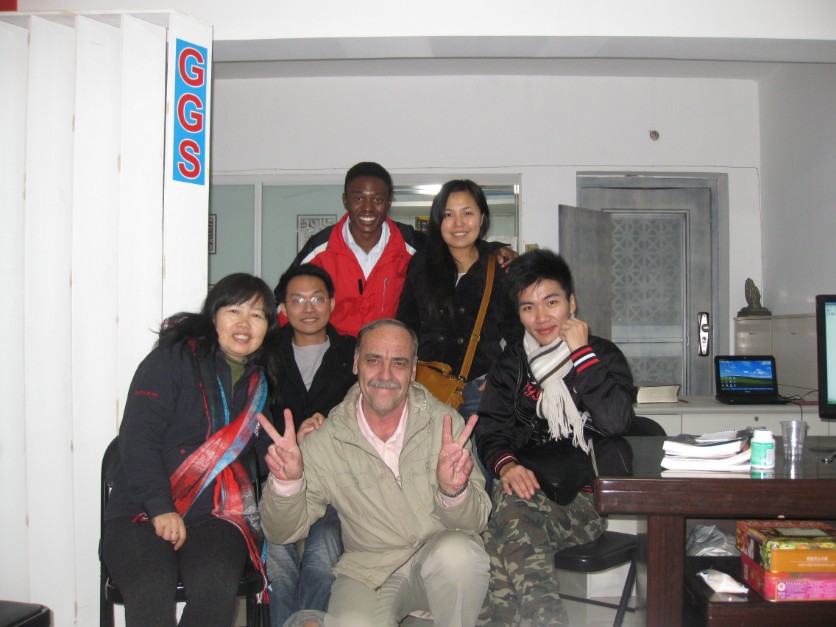 31/12/2010
Cindy, Lisa, and Juliette (on the right) who joined GGS two days ago.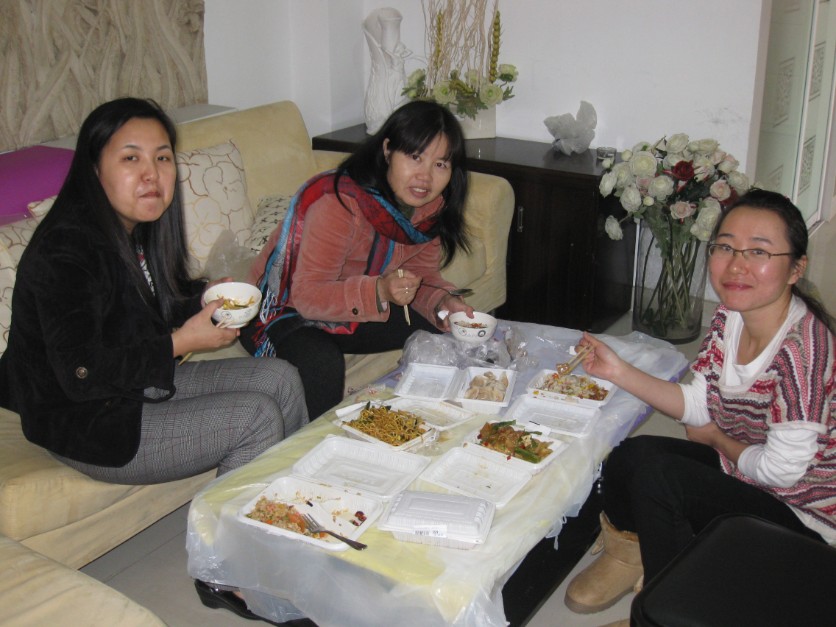 New Year's Eve 2010
And all is ready for the New Year's Pary tomorrow.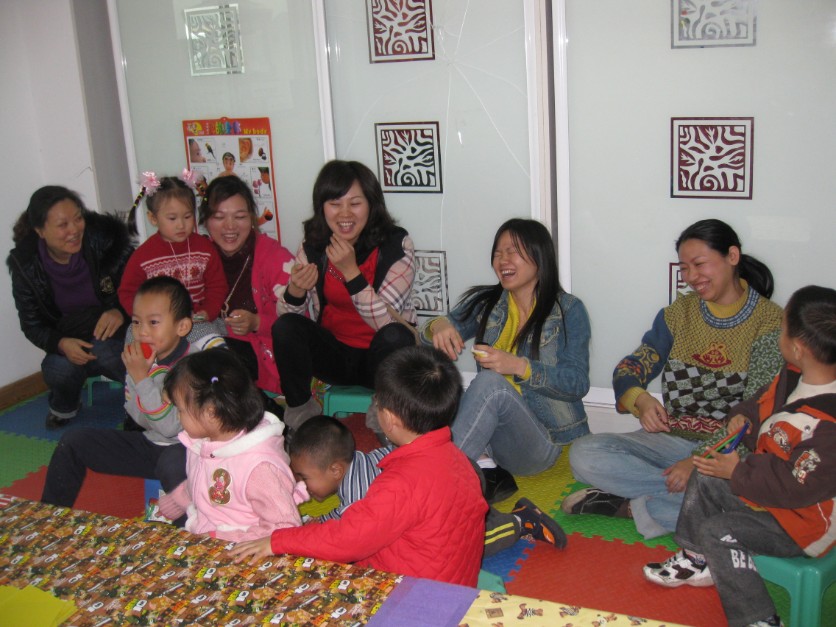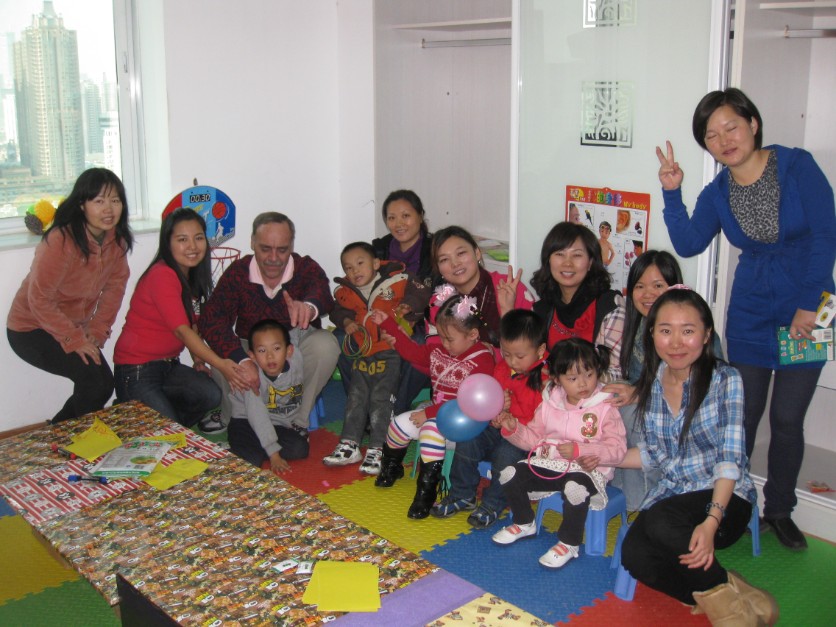 The GGS team.
Nolly Lisa Cindy
Juliette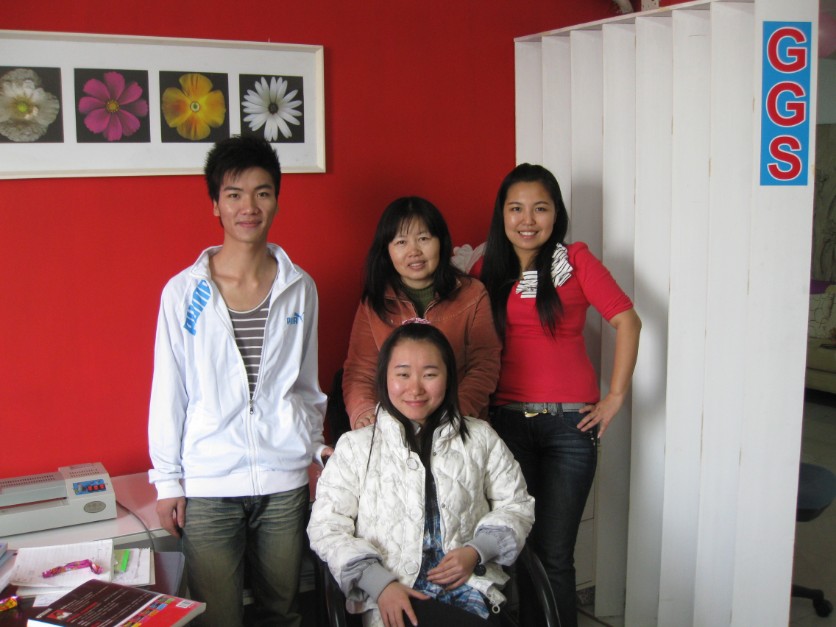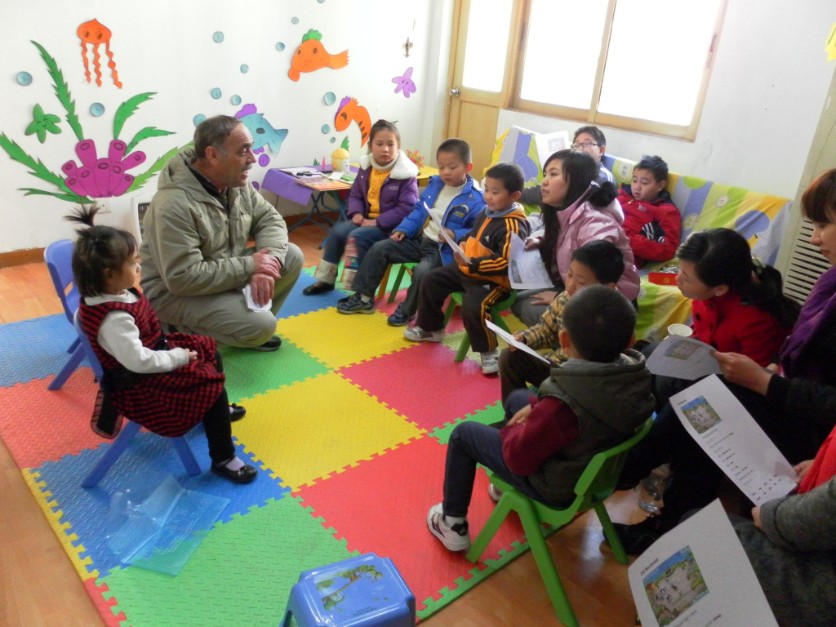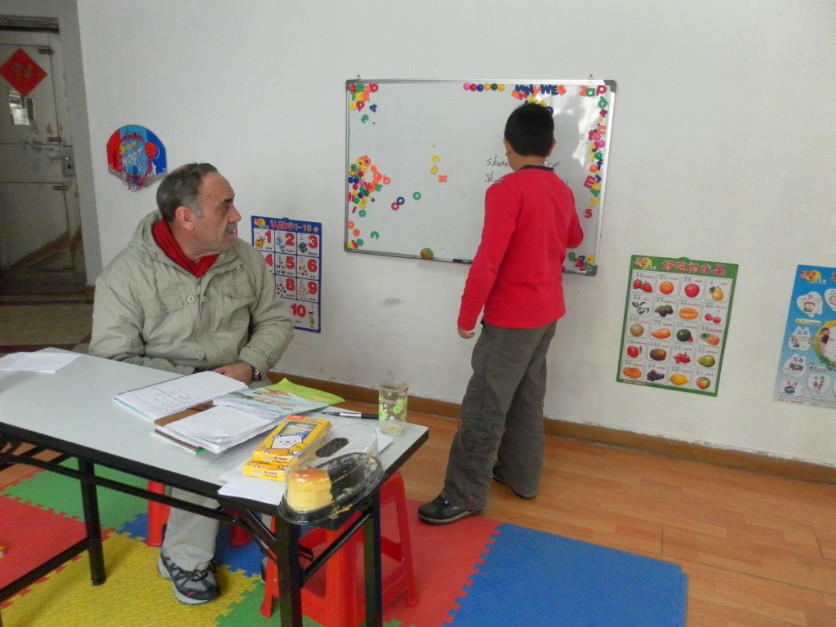 January 2011
Cindy and her parents visited GGS.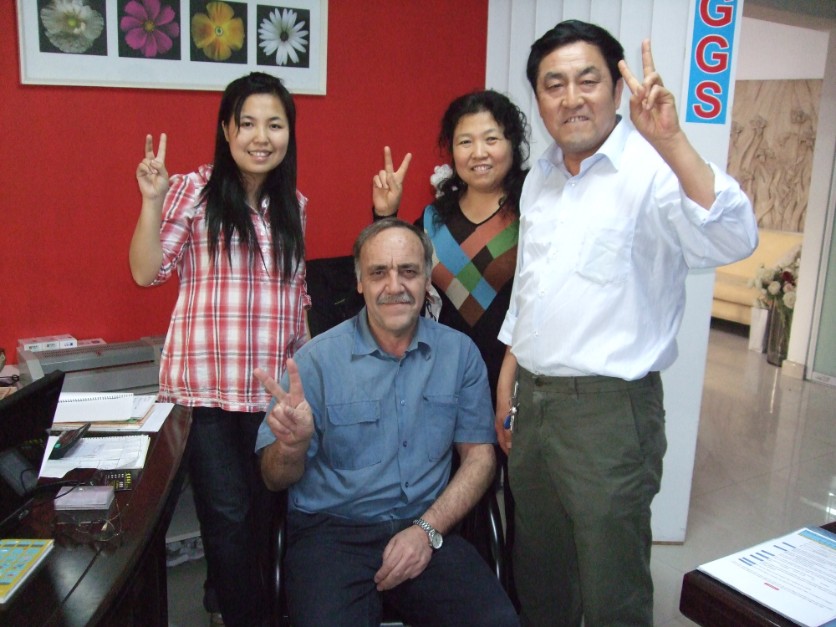 March 2011
Dinner in a classroom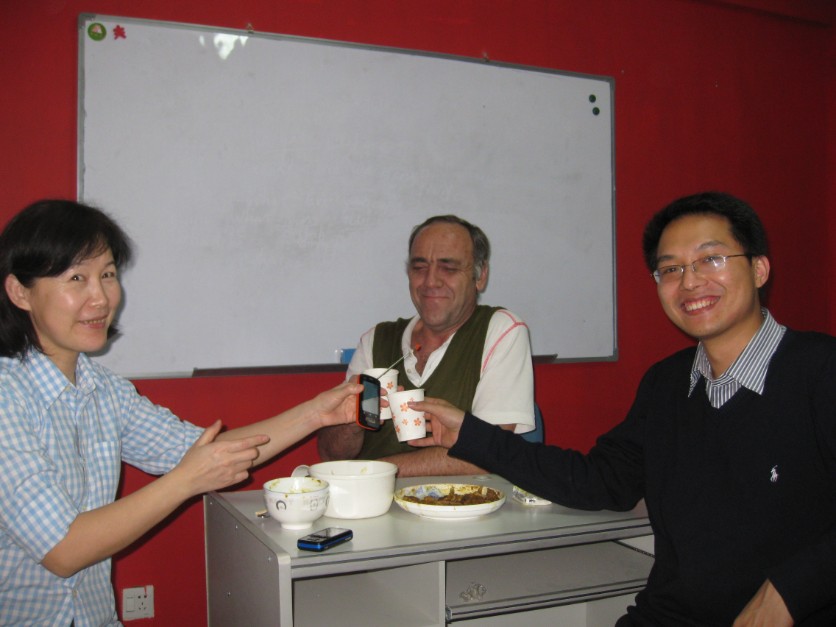 June 2011
Grand Skylight Hotel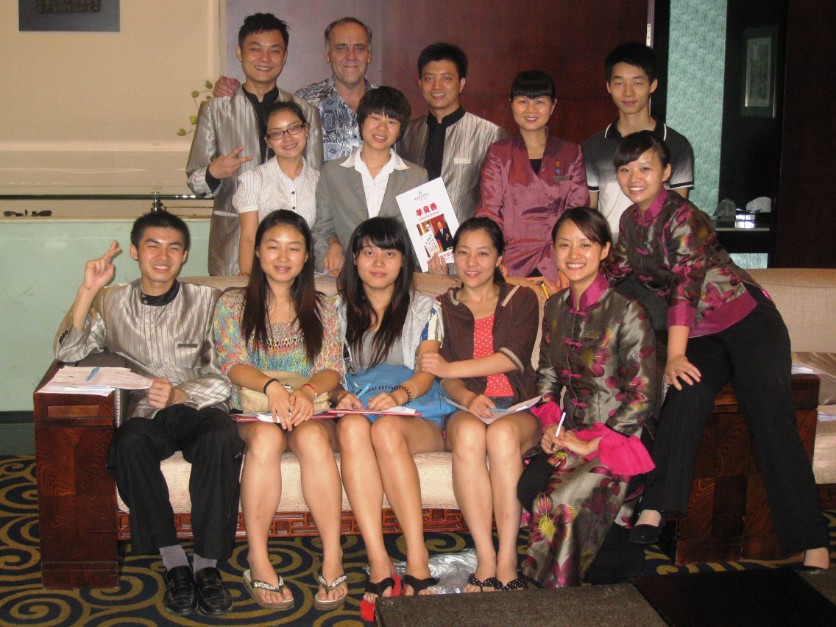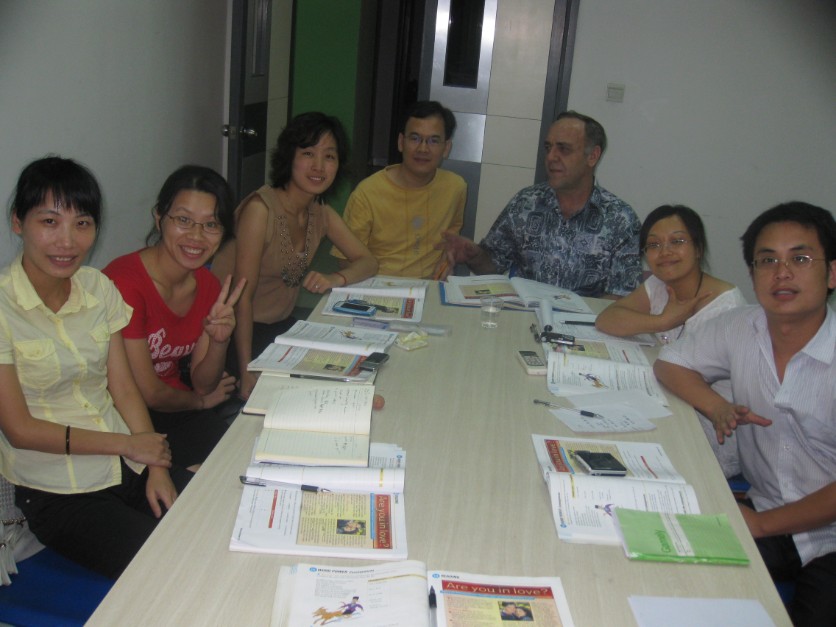 July 2011
Training Volunteers for the Universiade