Yangshuo is a very scenic, small county and city surrounded by many karst
mountains and beautiful scenery near Guilin, Guangxi.
It is very popular among tourists for its incredible karst scenery,
beautiful mountains and rivers as well as its laid back cafes and bars.
Yangshuo isn't your typical Chinese town and does not have the big-city feel
as in most other Chinese cities. It is more like a vacation town,
with a reputation as a foreigners' village in Southern China
and is a major stop on the trail of many independent travelers.
(Wikitravel)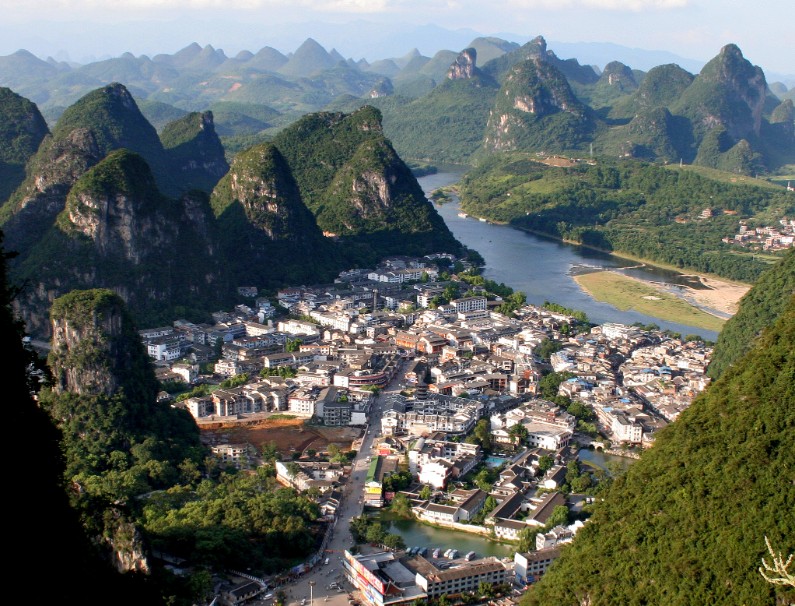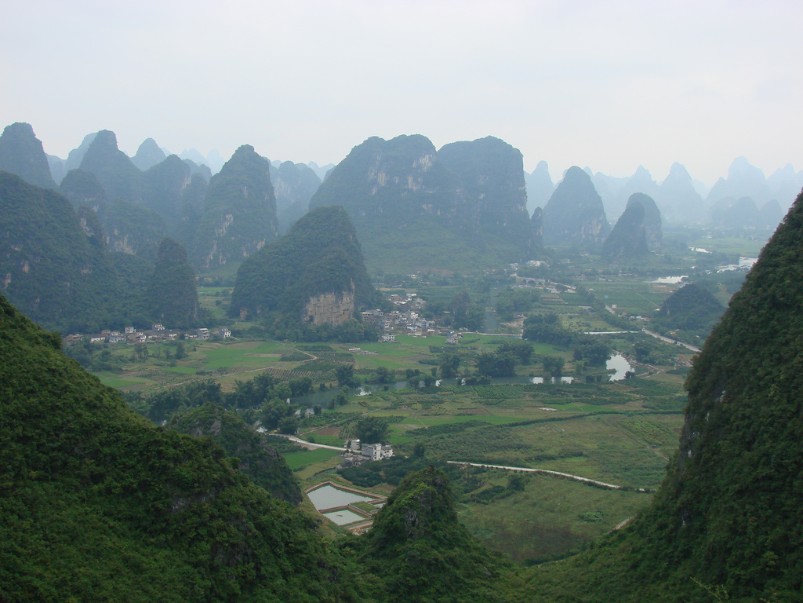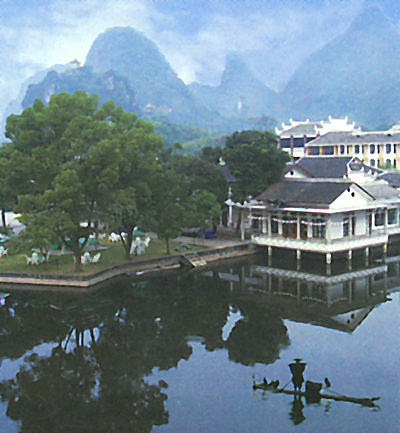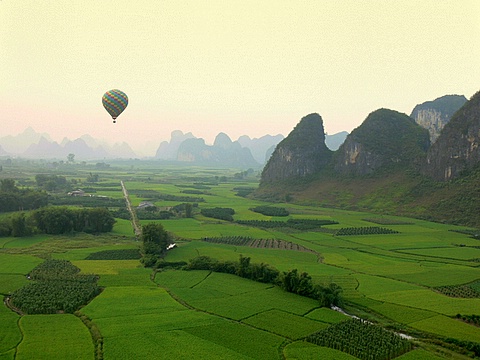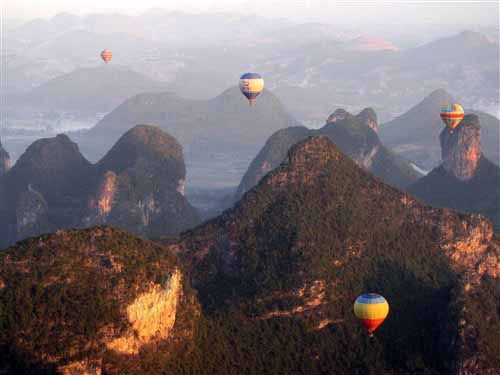 The main with many western-style bars and restaurants.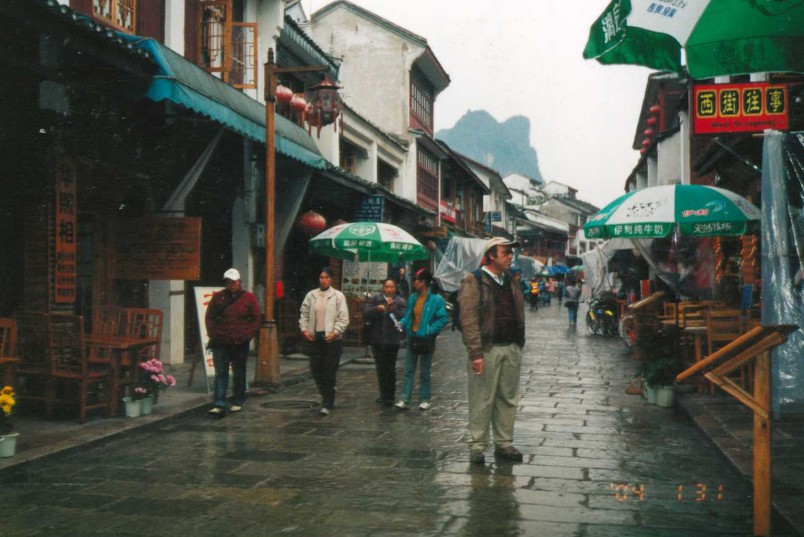 Bamboo rafting on the Lijiang.