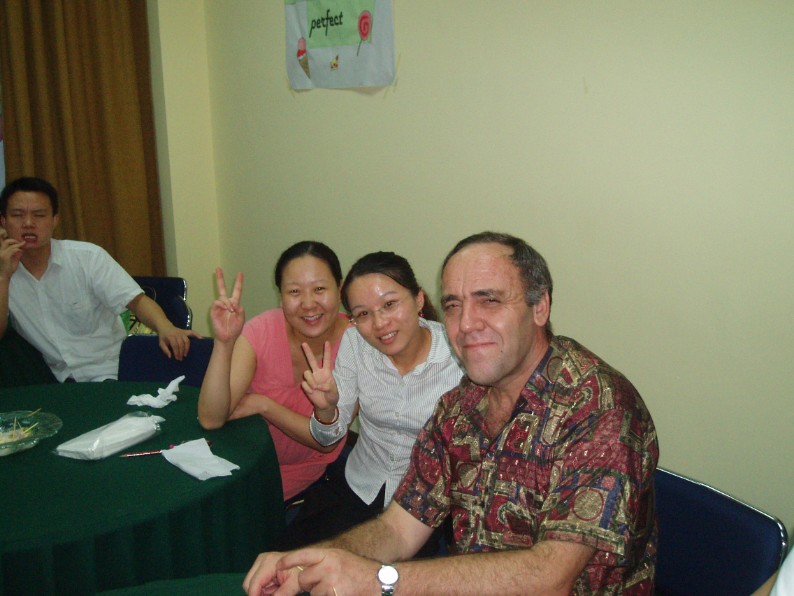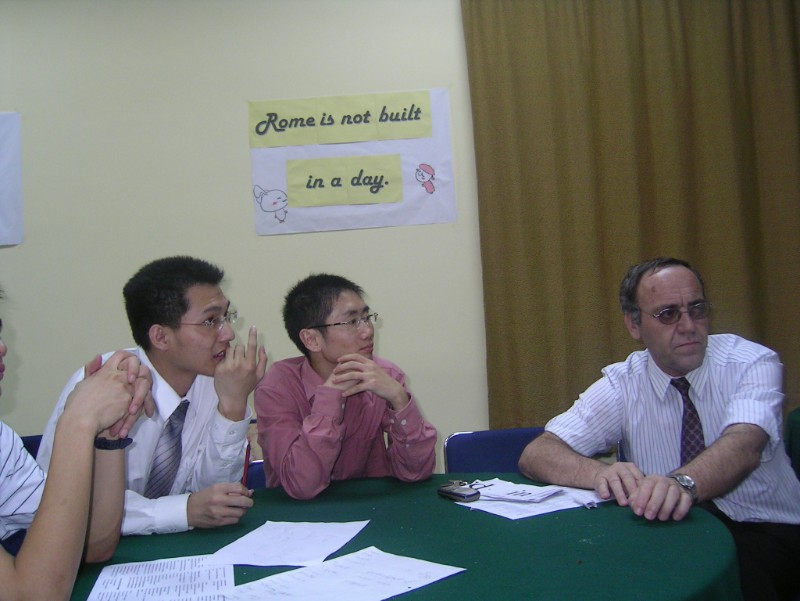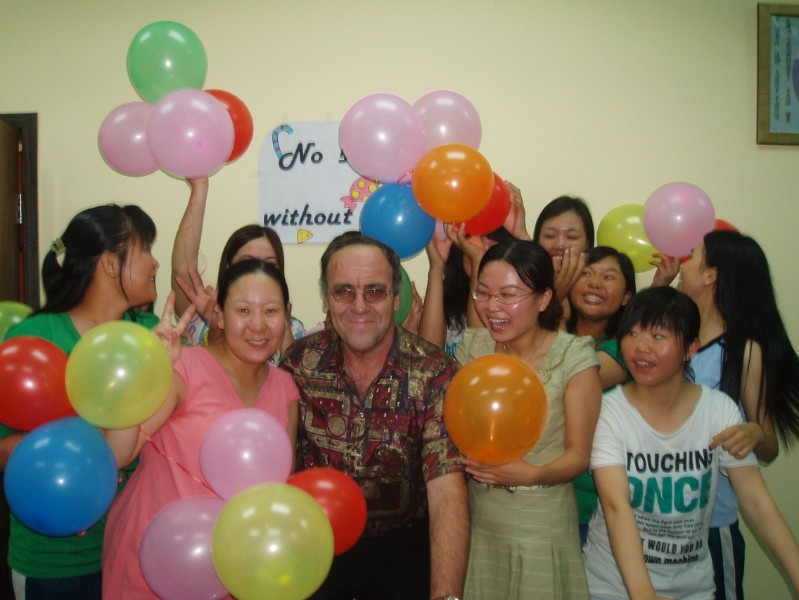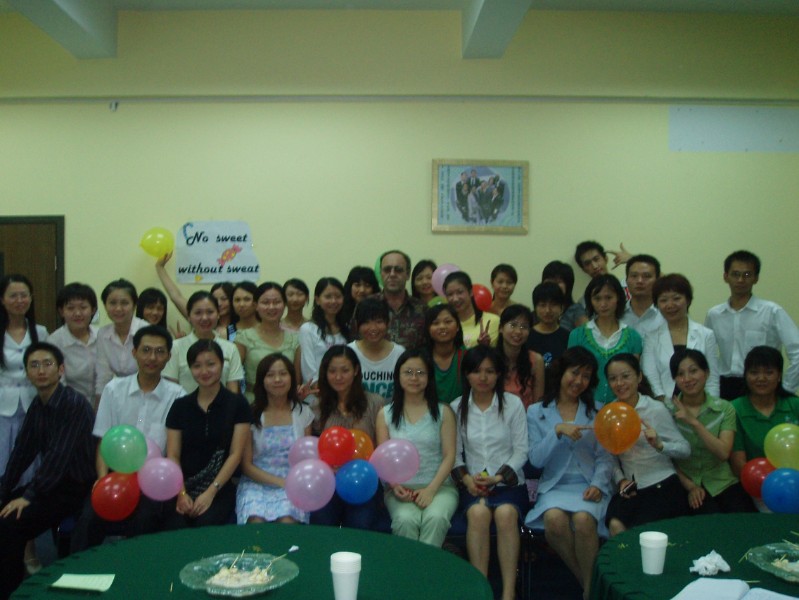 A visit by the Executive Director, Mr. Tenielle Chu.
Marcus, a Management Trainee, on the left, and
Betty Wang, the Training Manager, on the right.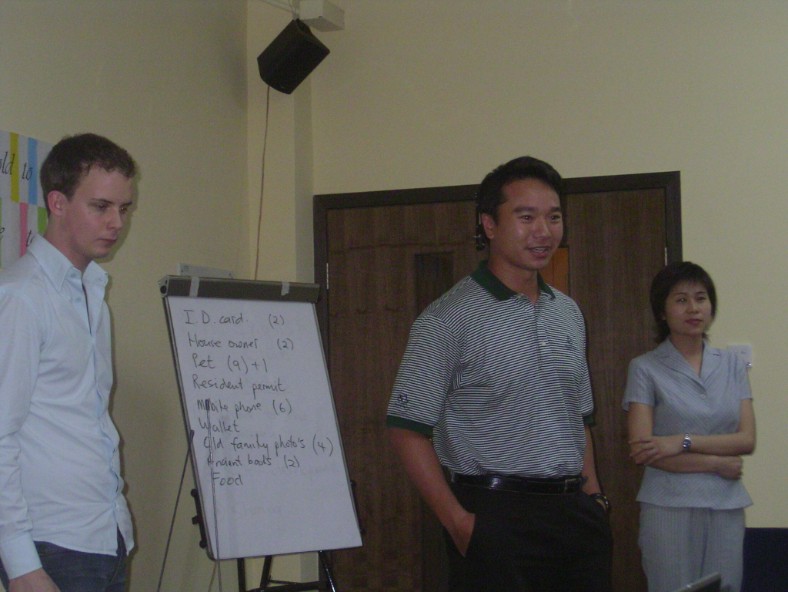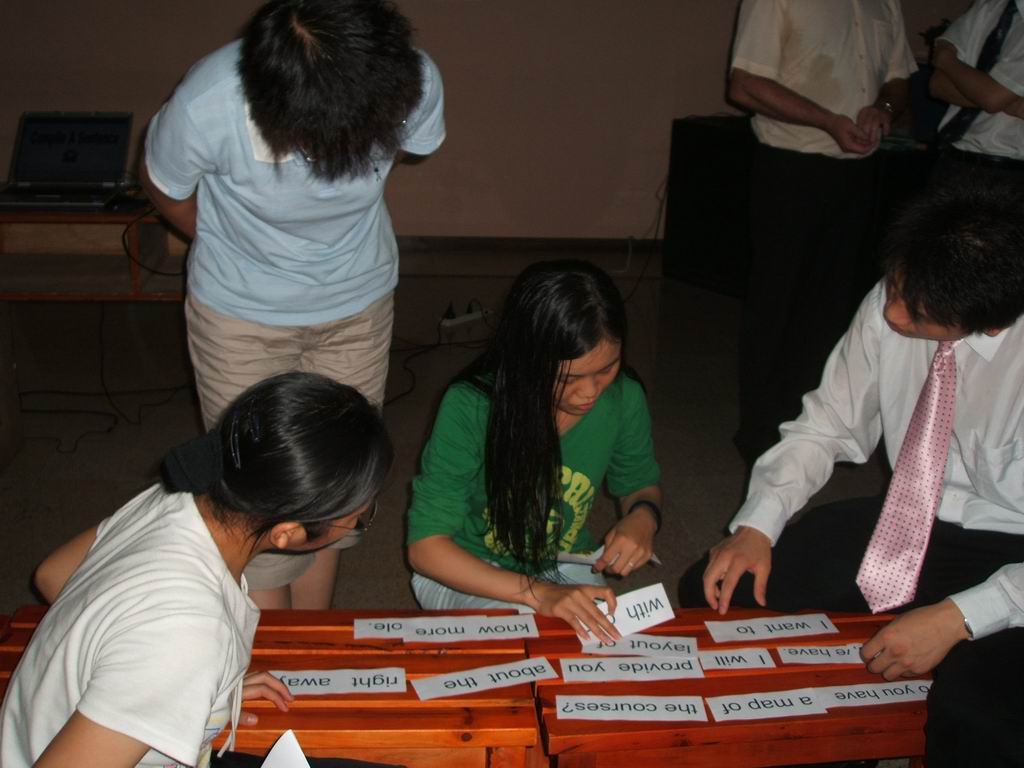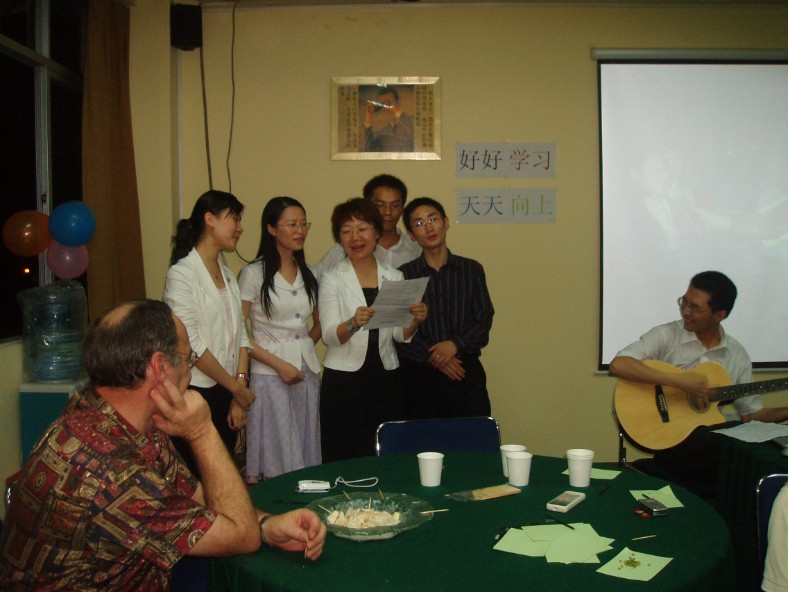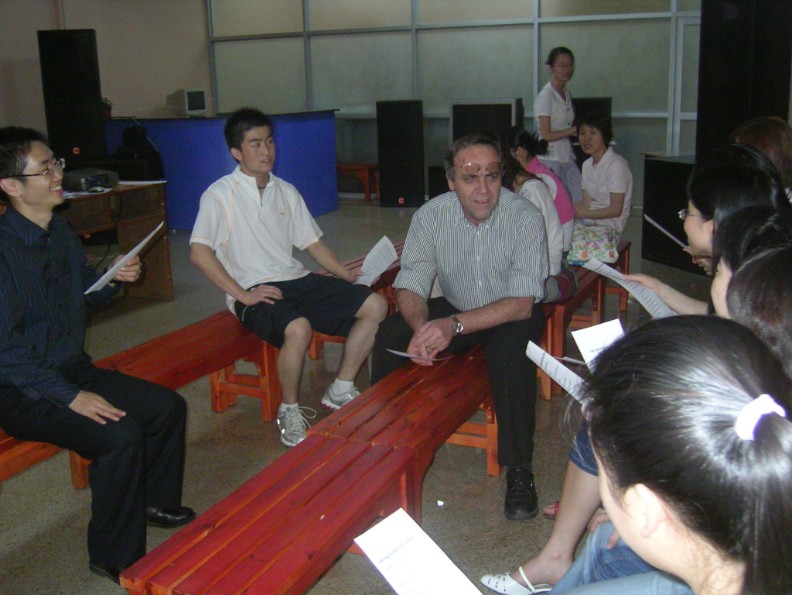 Interviewing for the English Club.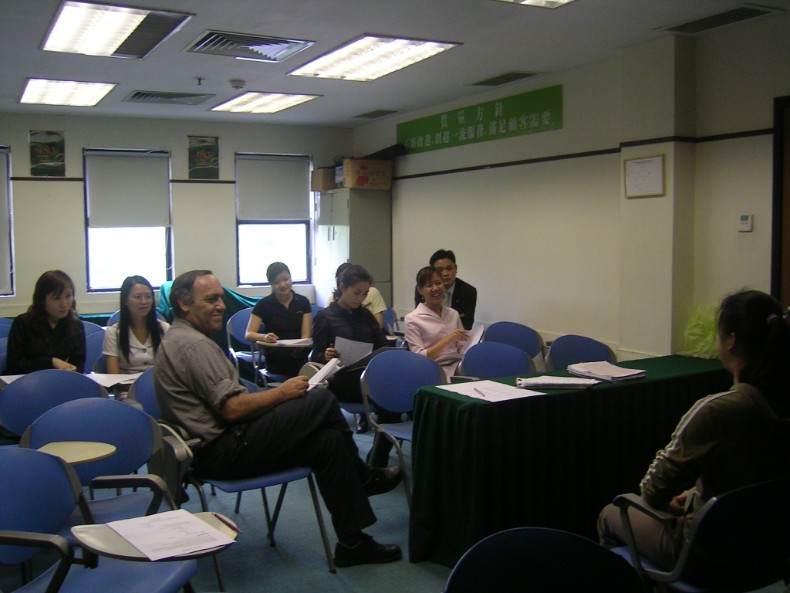 Singing "Old MacDonald, had a farm" with some Caddies in Dongguan.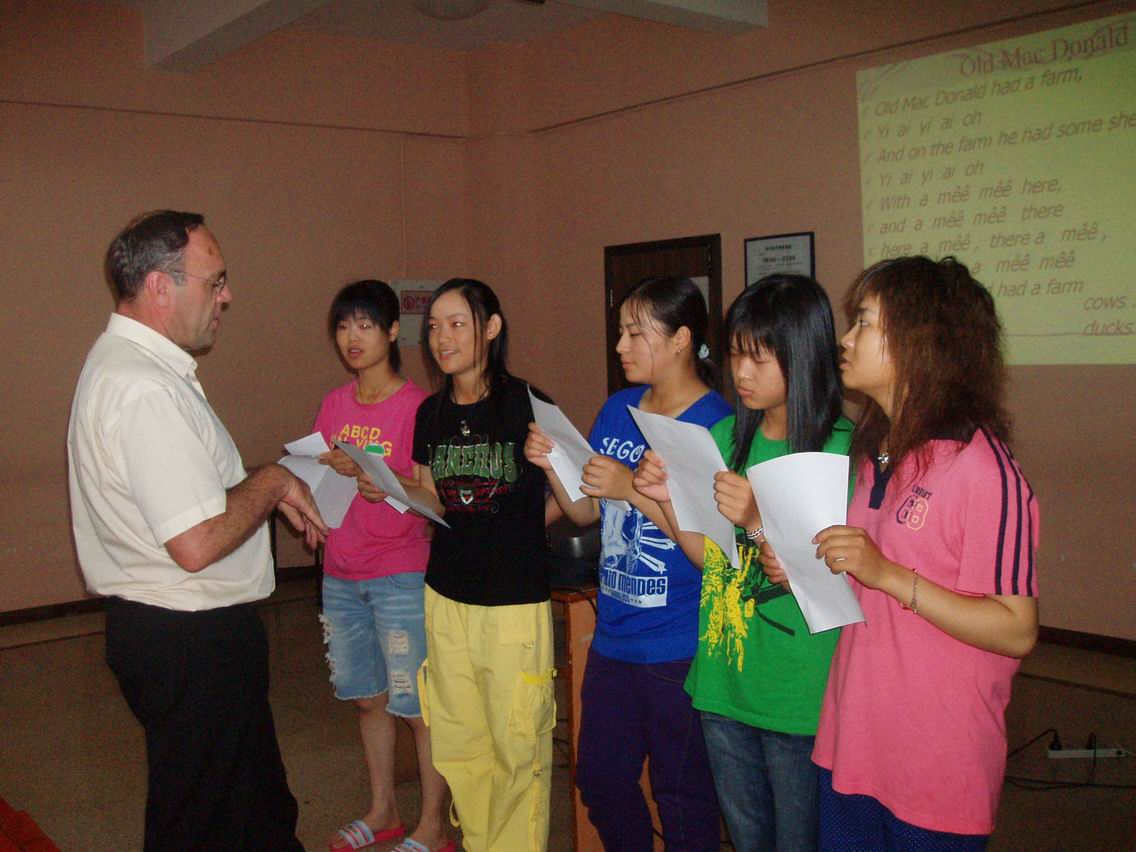 Another "Sally" that I liked very much,
on the far right.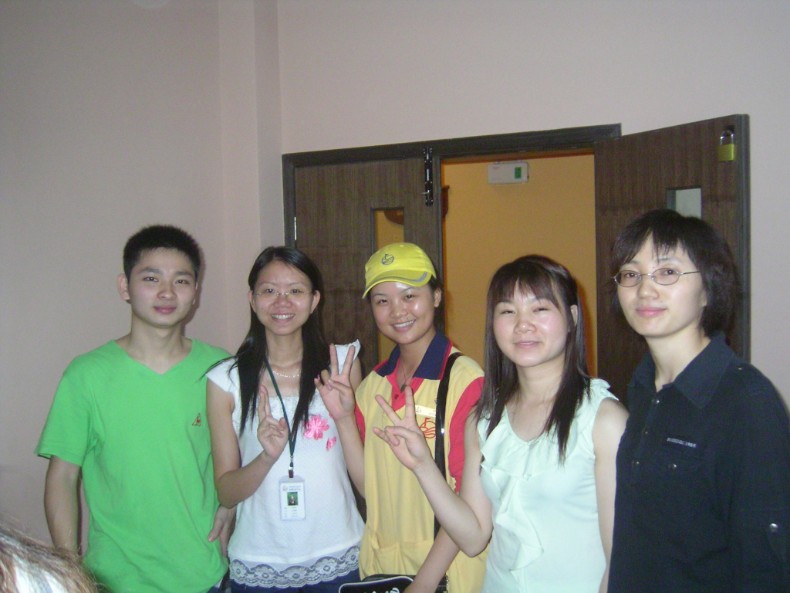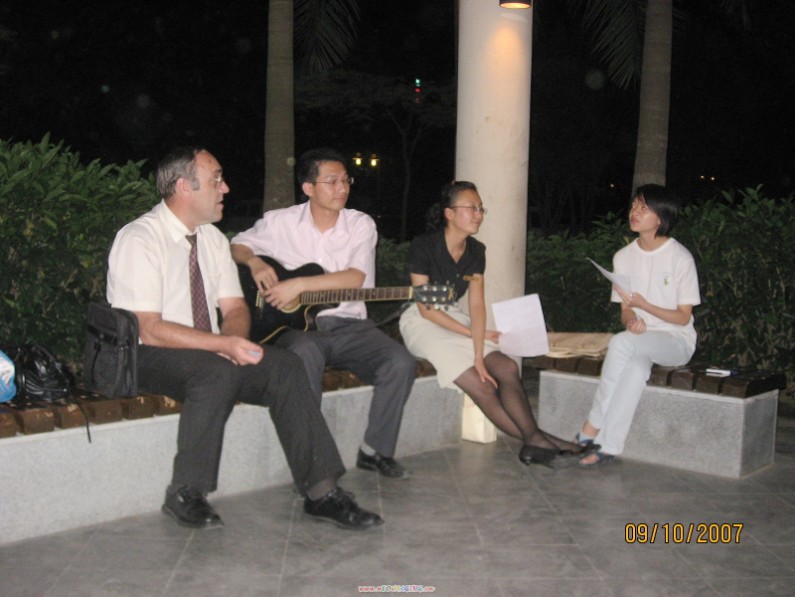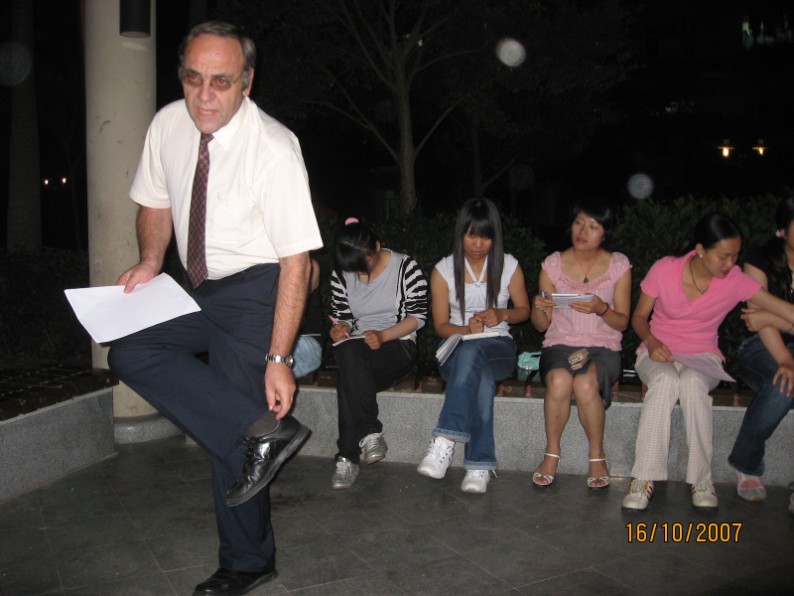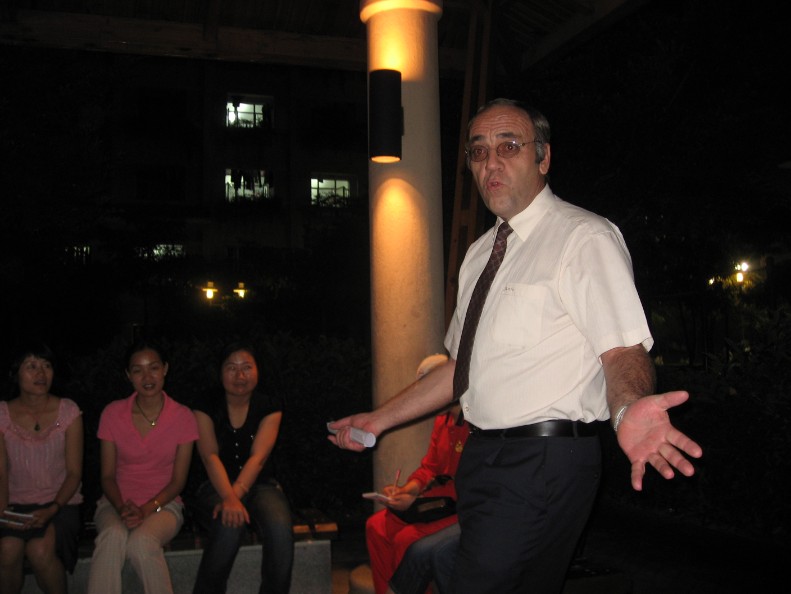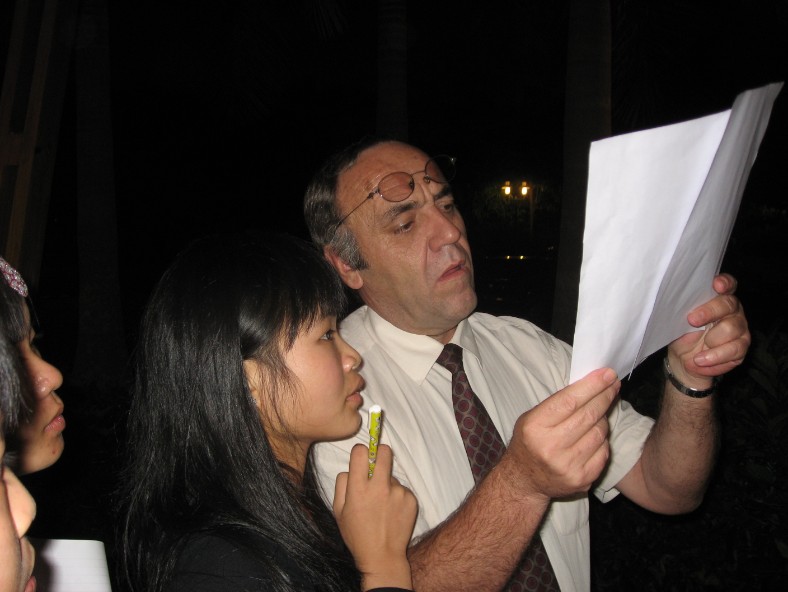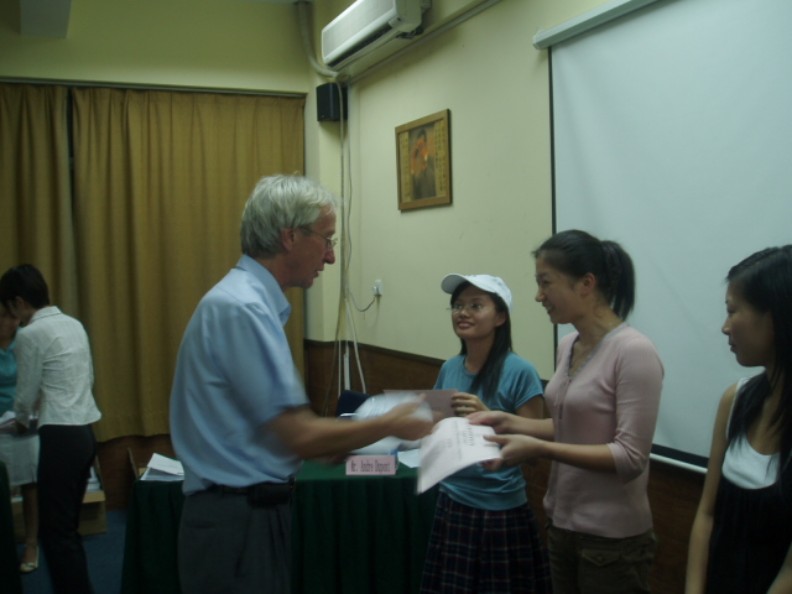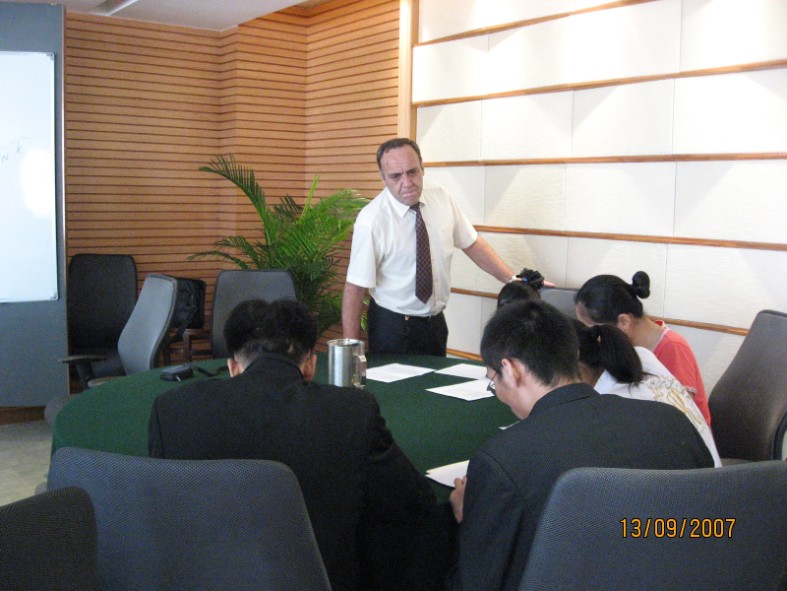 English corner 12 July 2008
Reading compitition, 2008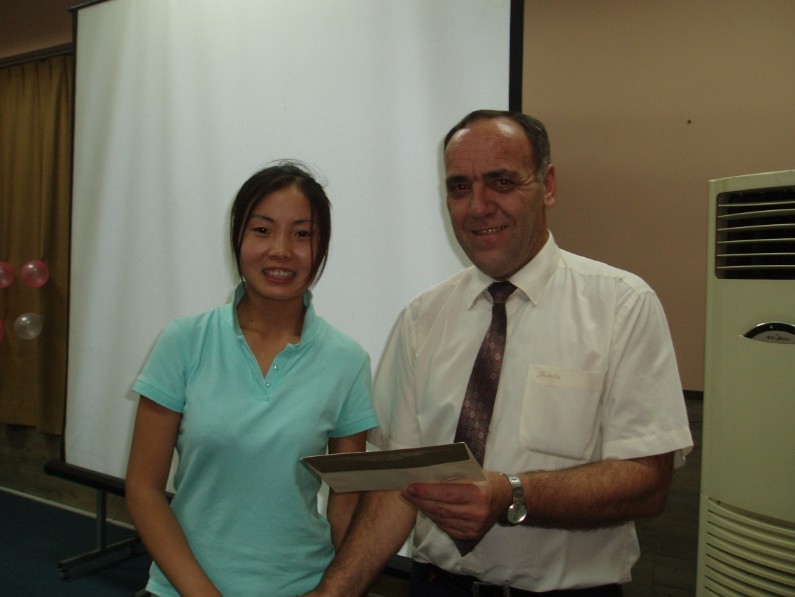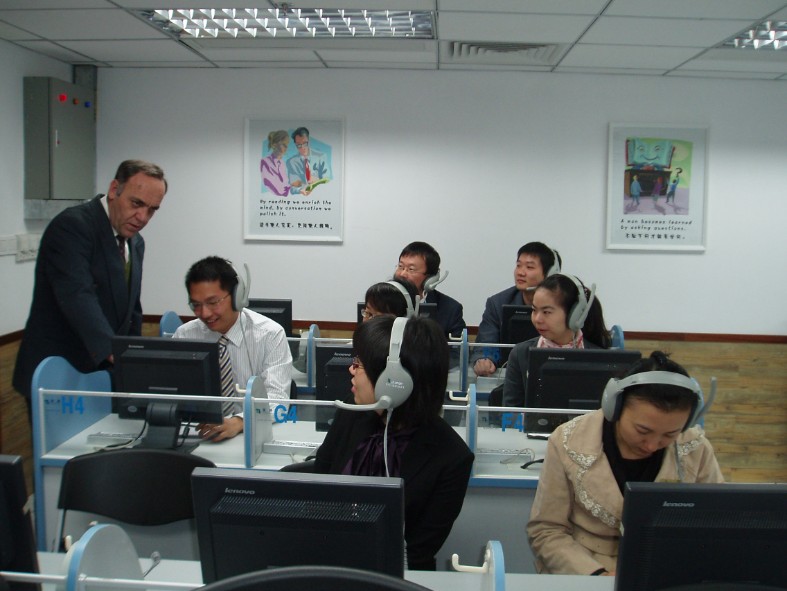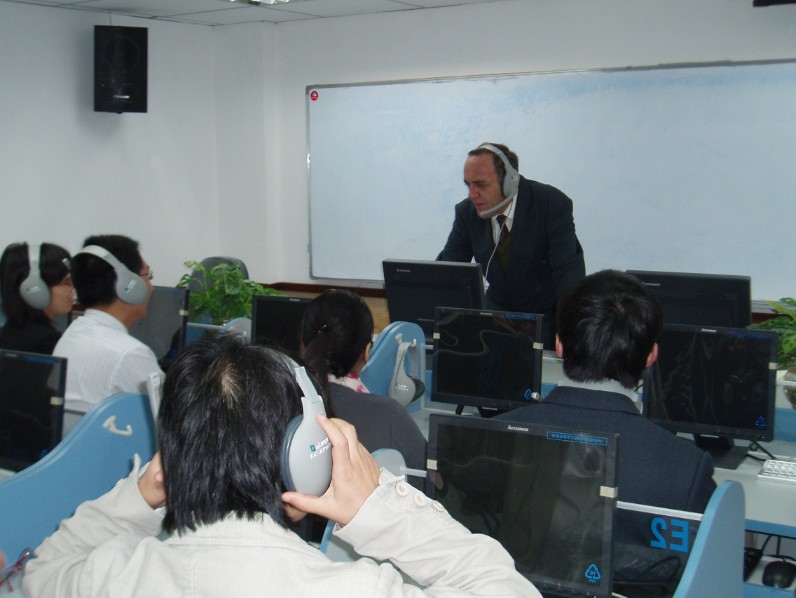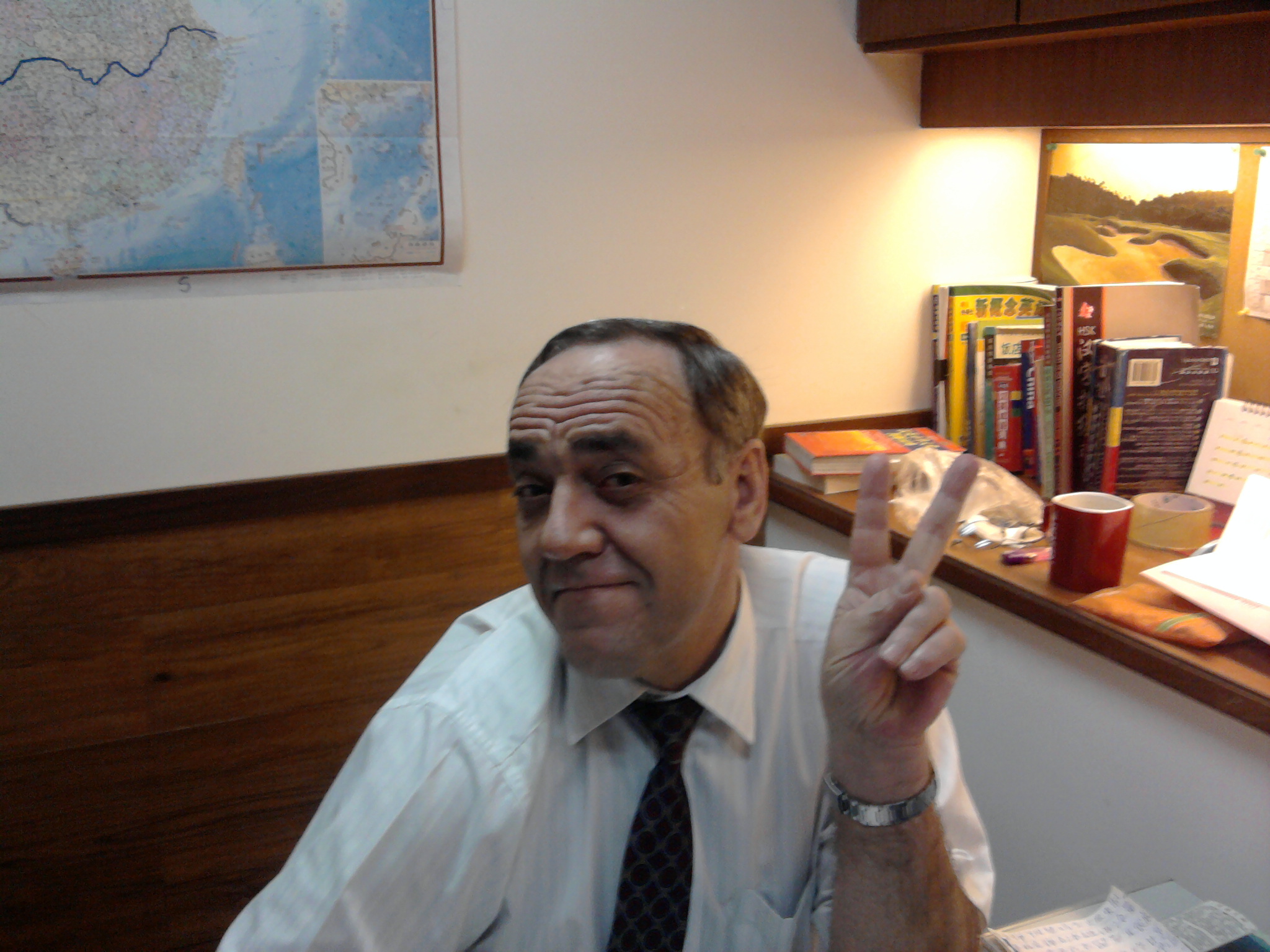 My Boss at Mission Hills for the last three years, Emma Wei.