The owners of the Cape of Good Hope School, David and Helen,
were friends with the headmaster of the No1 Middle School in Baicheng.
David has a Ph.D. in computer technology,
and had set up a video conferencing facility between us in Shenyang,
and the school in Baicheng.
So in July 2003, we went there to meet the English Teachers
in person, and spend some time with them.
The view from my hotel room.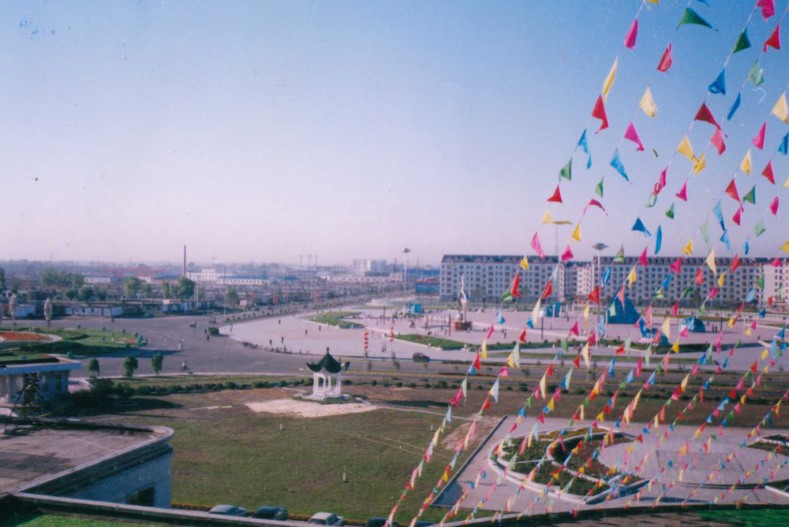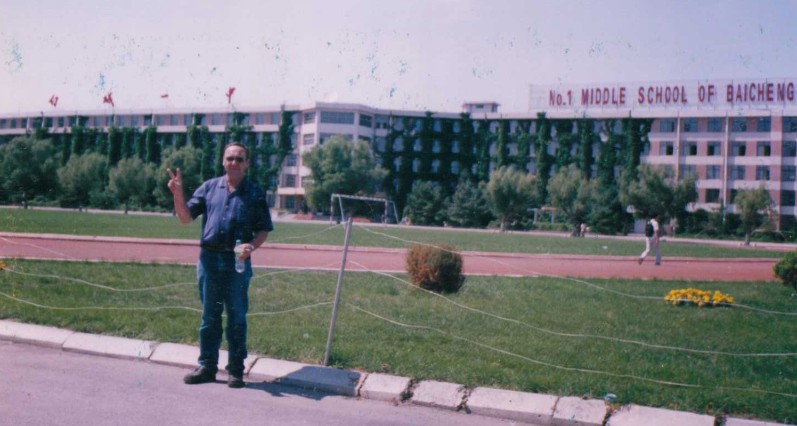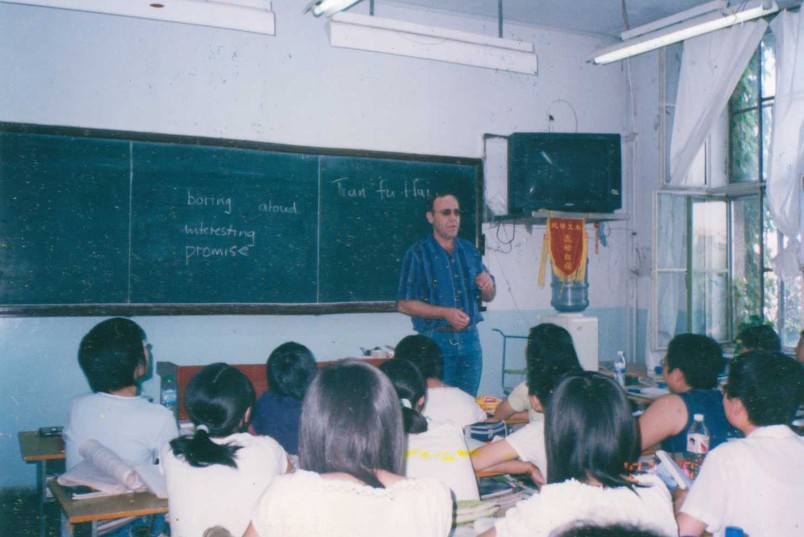 The new sport complex at the school.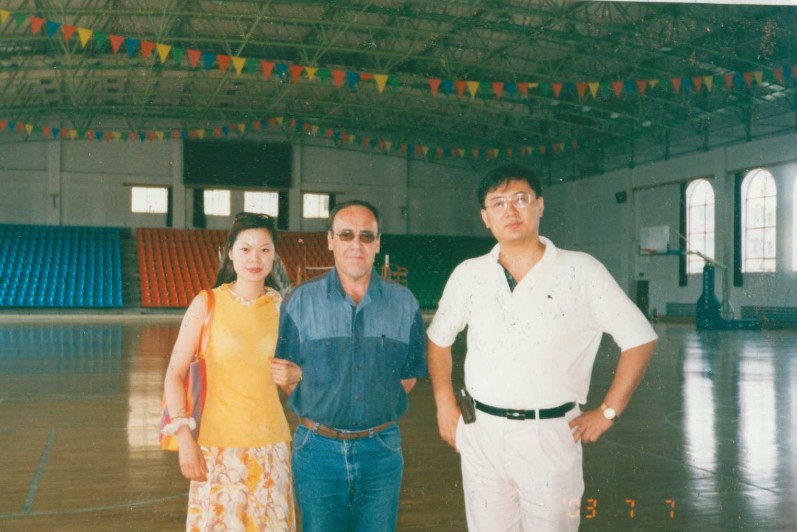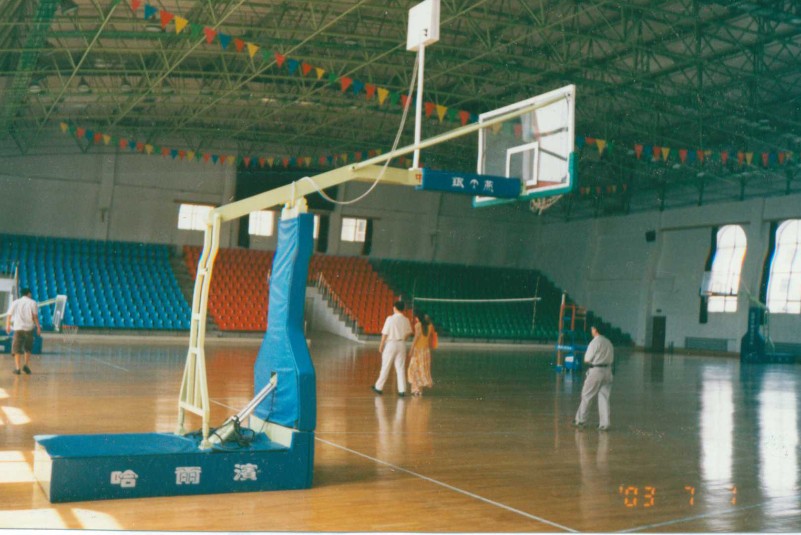 David at the control centre that he designed and installed at the school.