Ajax, Alice, and I, spent a weekend here in Oct. 2007.
The bus broke down, and we hitched a ride on another,
but seats were limited.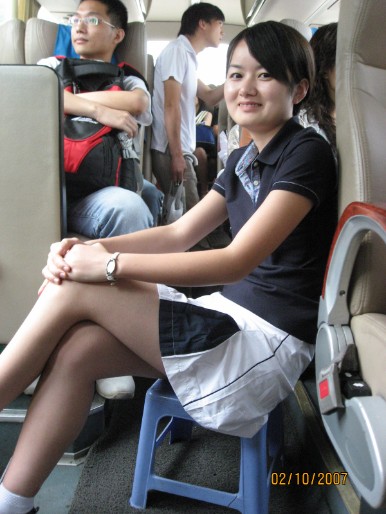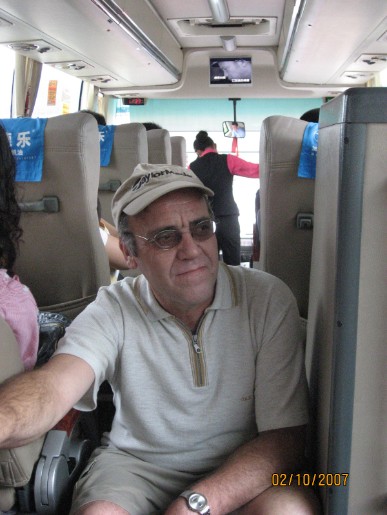 We spent the virst day visiting the local park
called Qi Xing Yan.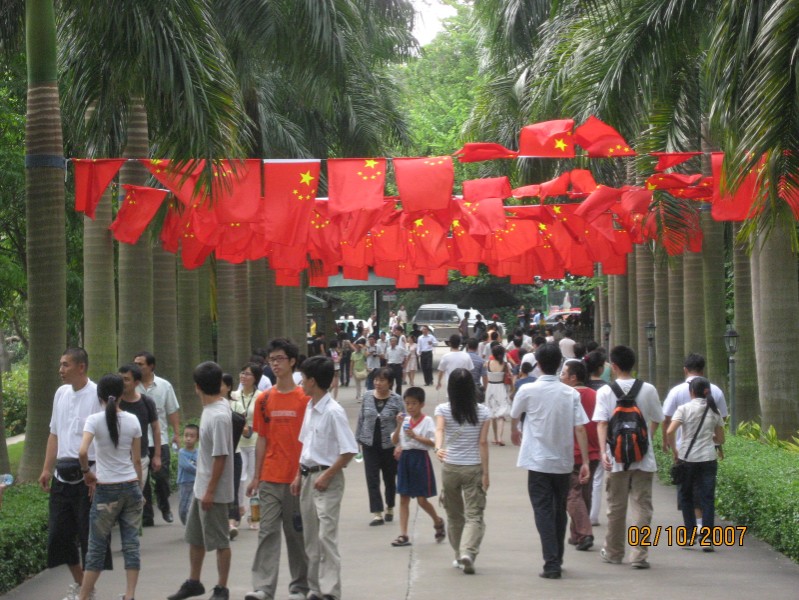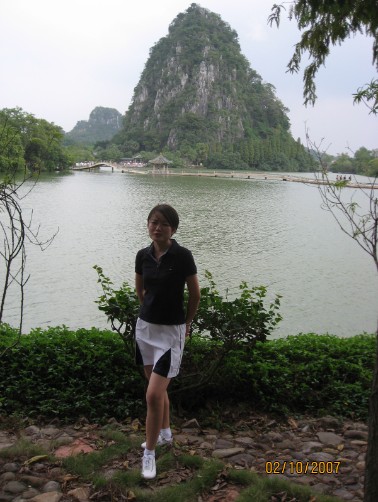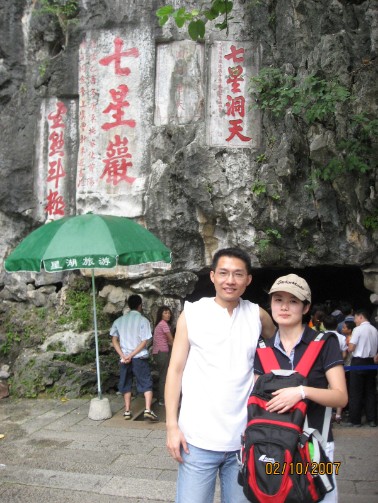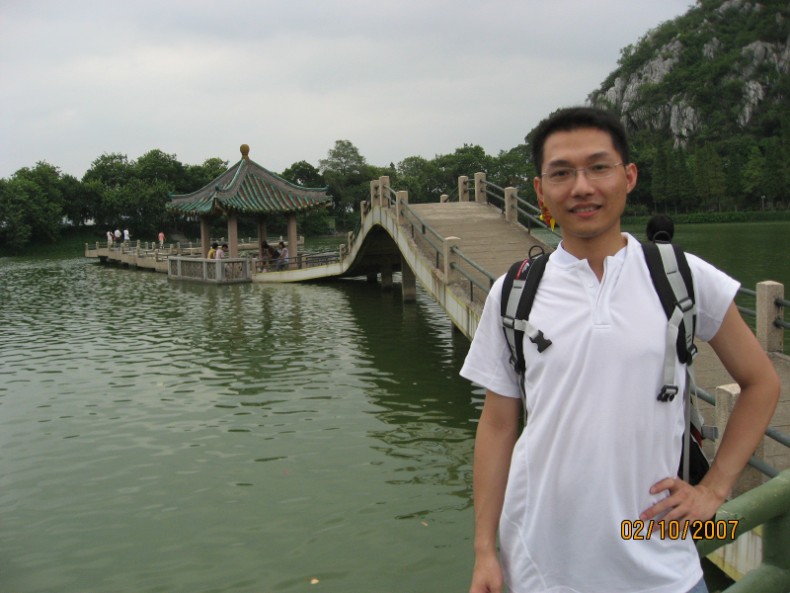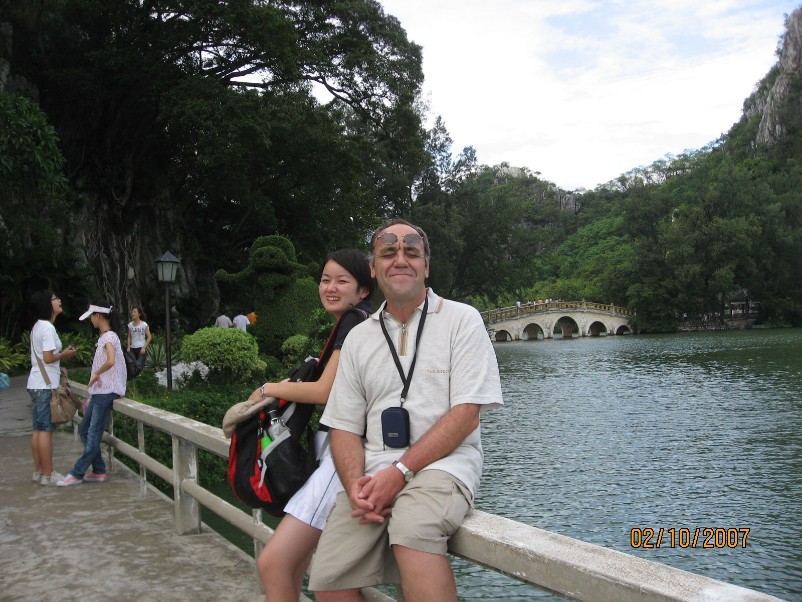 The first two characters are the same as my Chinese name.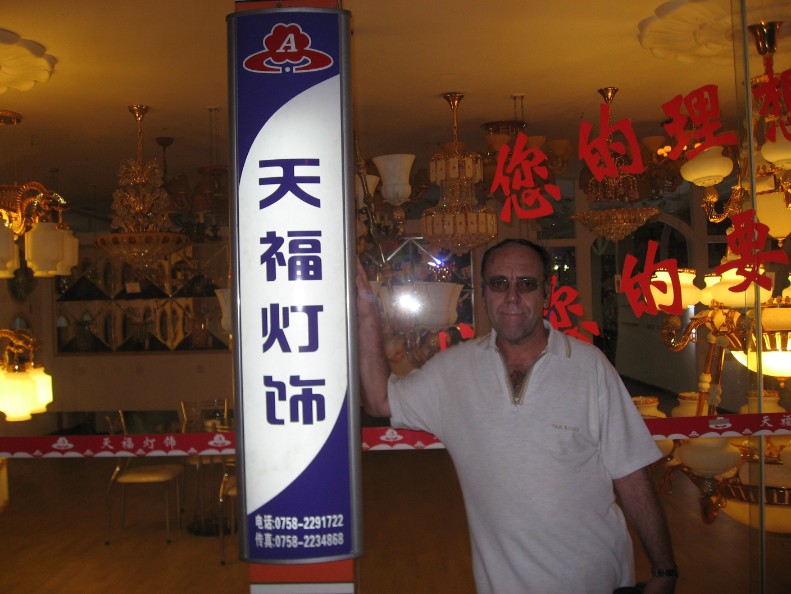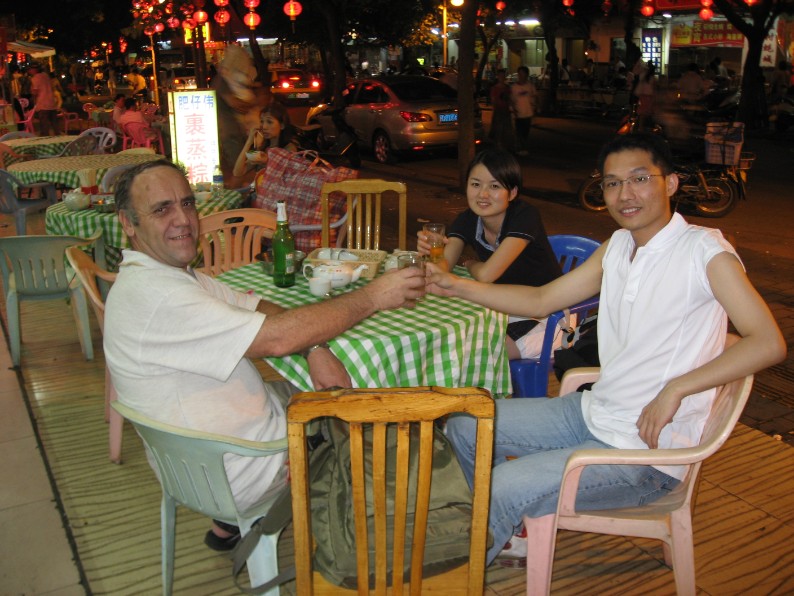 After dinner we watched a water organ display.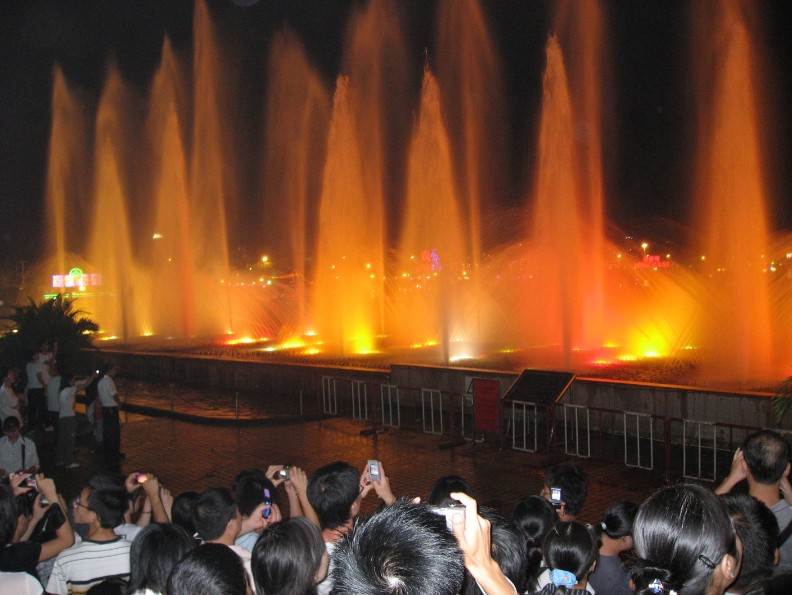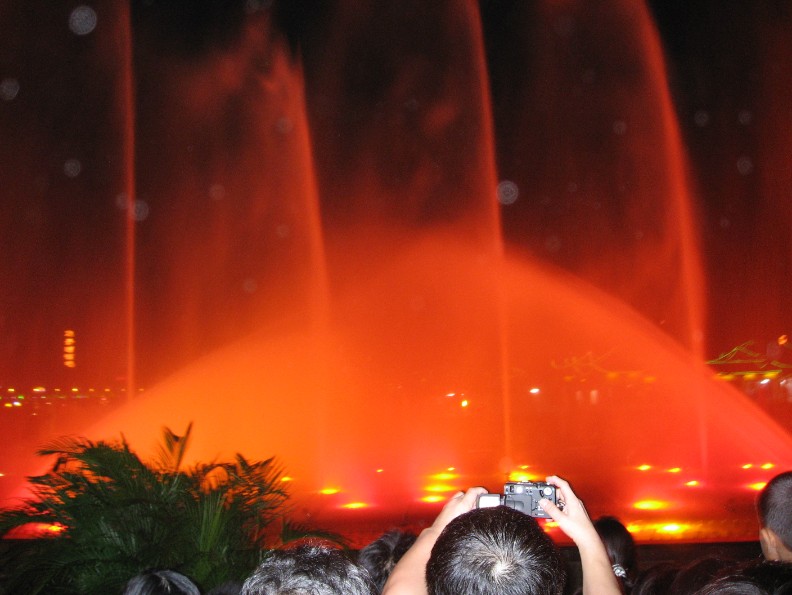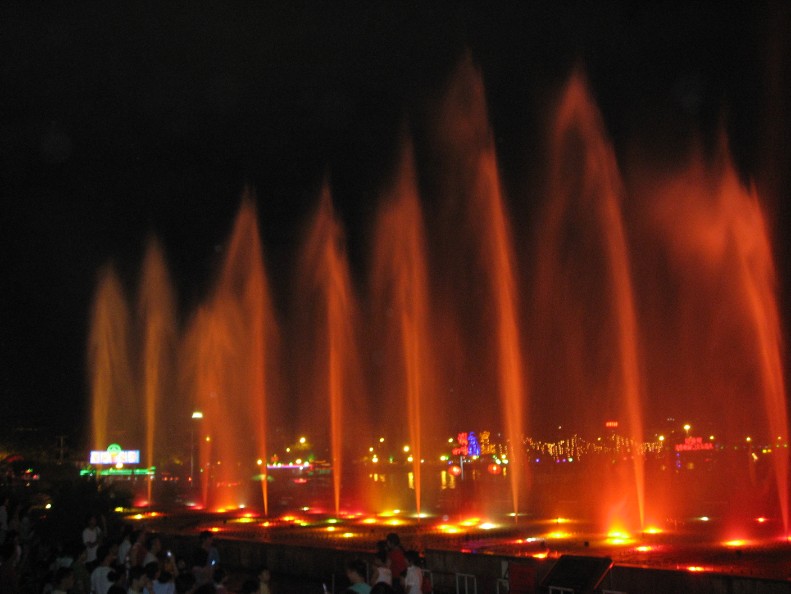 Alice visited the boys room.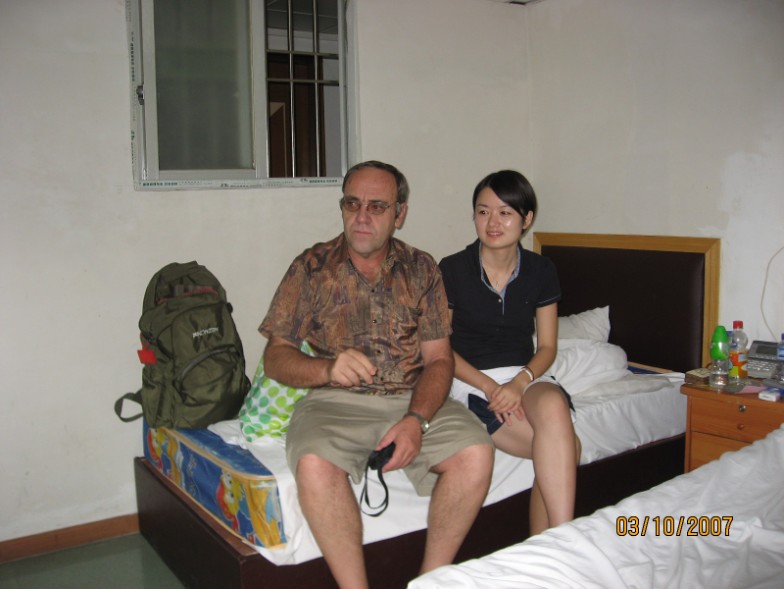 The next day we visited a nature reserve in the district
called Dinghu Mountain.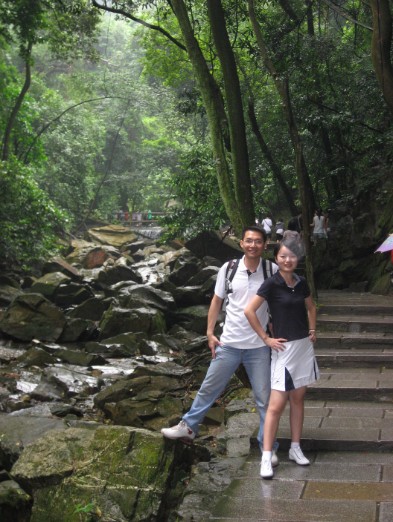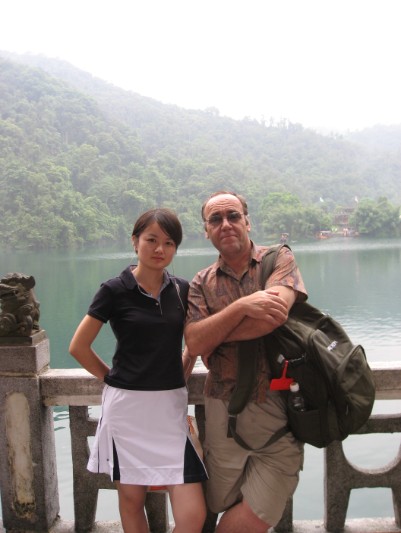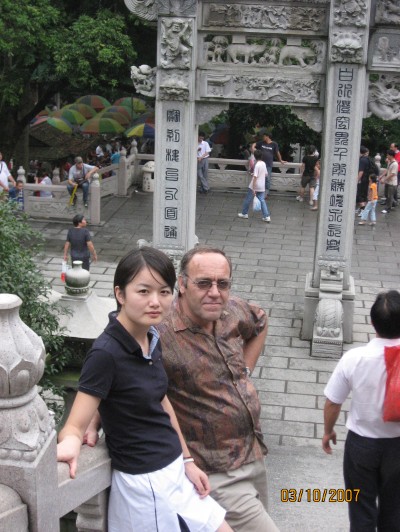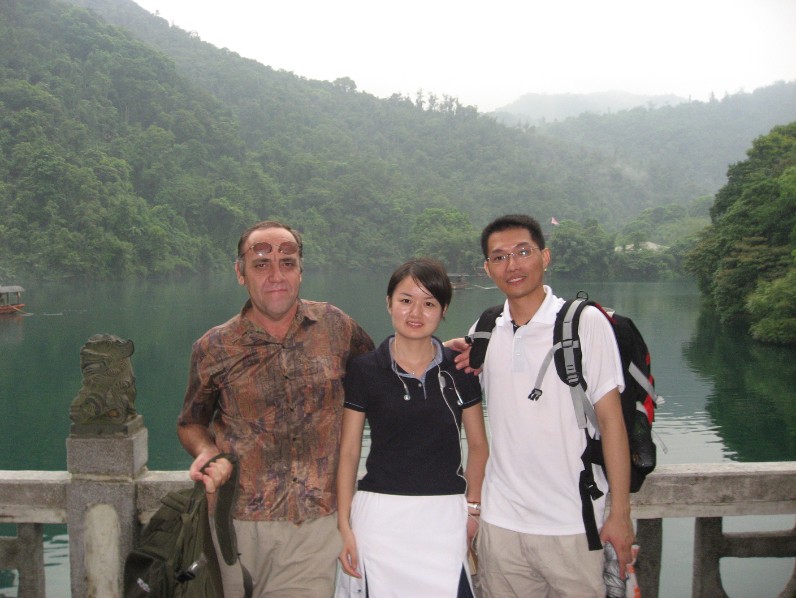 The bus station on the way back.