Hainan, literal meaning: "South of the Sea" is the smallest province of the People's Republic of China (PRC). Although the province comprises some two hundred islands scattered among three archipelagos off the southern coast, all but three percent of its land mass is on Hainan Island (Hainan Dao), from which the province takes its name. The name "Hainan", to the people of China, usually refers to Hainan Island itself. Hainan is also the largest Special Economic Zone laid out by Chinese leader Deng Xiaoping in the late 1980s.
Hainan Island is located in the South China Sea, separated from Guangdong's Leizhou Peninsula to the north by a shallow and narrow strait. It has an area of 33,920 square kilometers and is China's southernmost province. For centuries Hainan was part of Guangdong province, but in 1988 this resource-rich tropical island became a separate province.
The capital of Hainan is Haikou city.
(Wikipedia).
On the train-ferrie to Haikou with Elayne.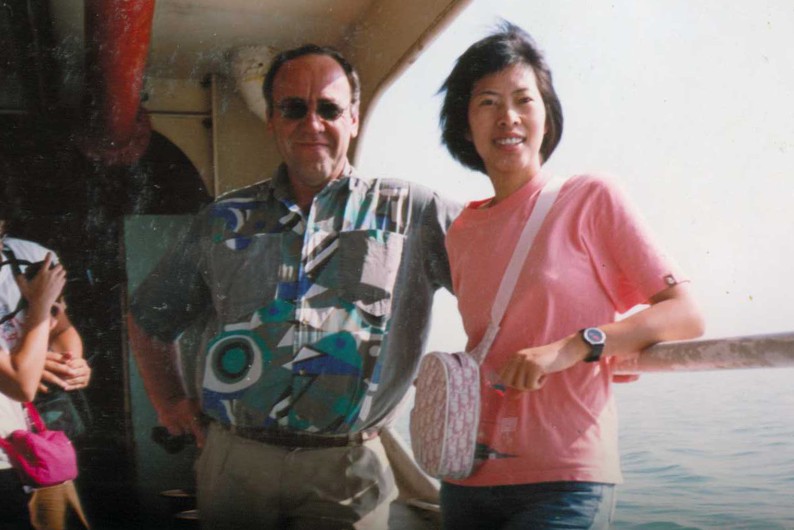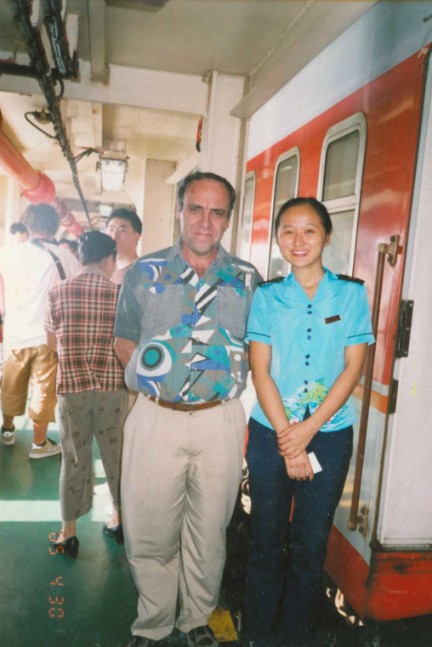 Other than a museum, and historic park,
Haikou does not have much to offer the tourist.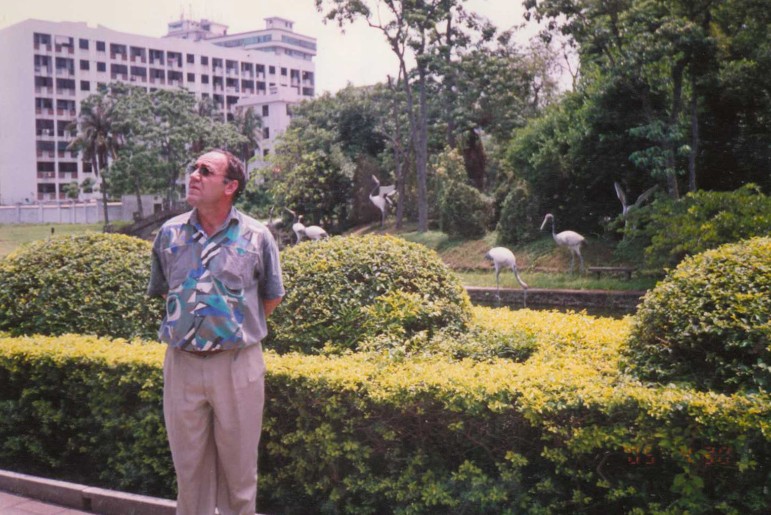 Long, long, ago, the Emperors in Beijing banished unpopular
intellectuals and bureaucrats to Hainan,
which, at that time, was considered the end of the world.
A group of outcast scholars started a school, which became a famous academy
for Mandarins. A Mandarin was a bureaucrat in imperial China,
where the system of Imperial examinations and
scholar-bureaucrats was in operation.
The academy can been seen in Haikou.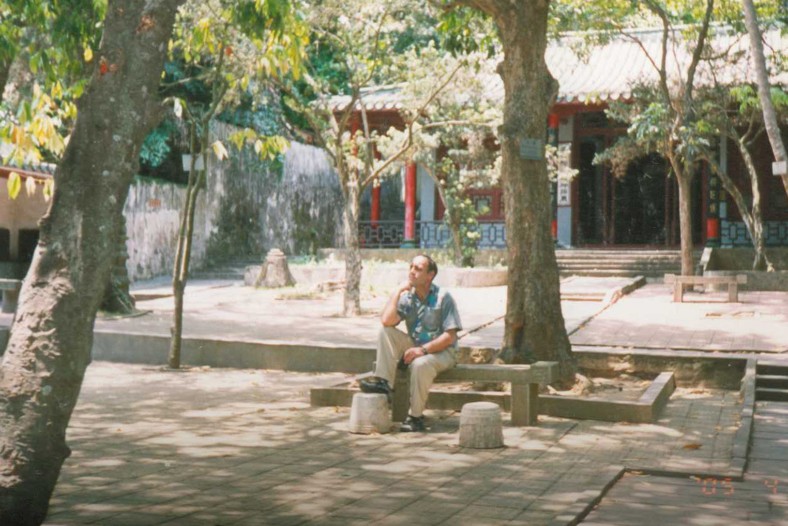 On the southern tip of the island,
lies the tourist city Sanya.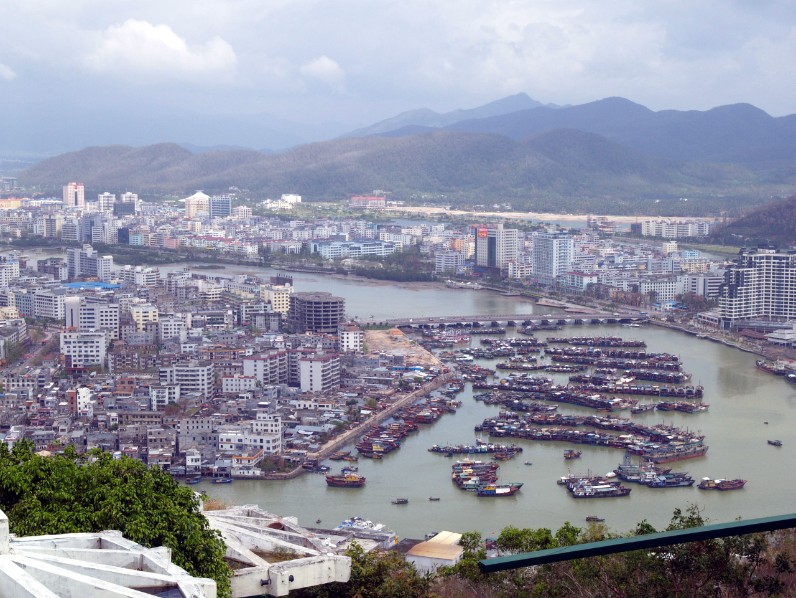 Because of the climate, busses do not bother with having windows.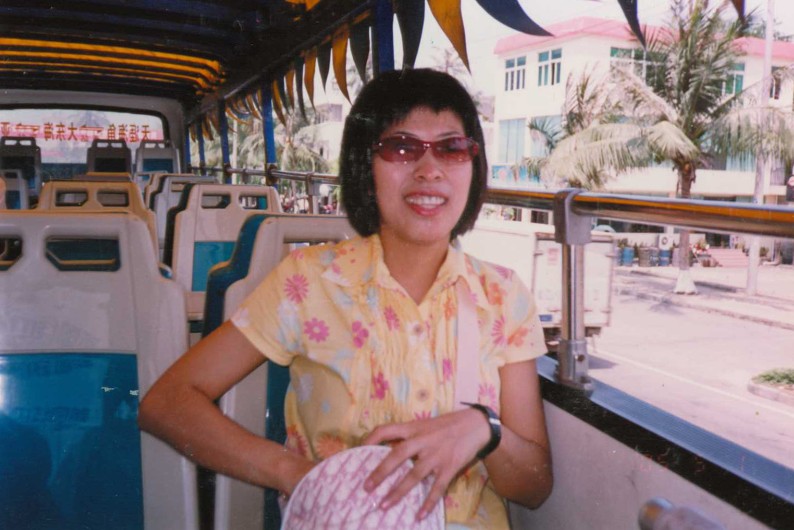 Beauty City has hosted several Miss World pageants.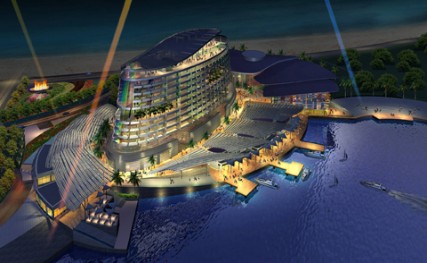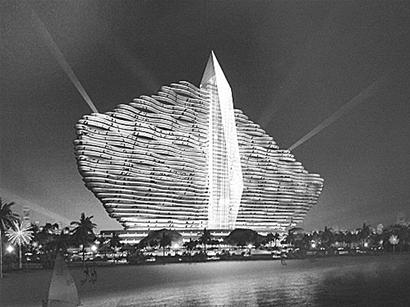 A short bus ride from Sanya proper is the Yalong Bay area.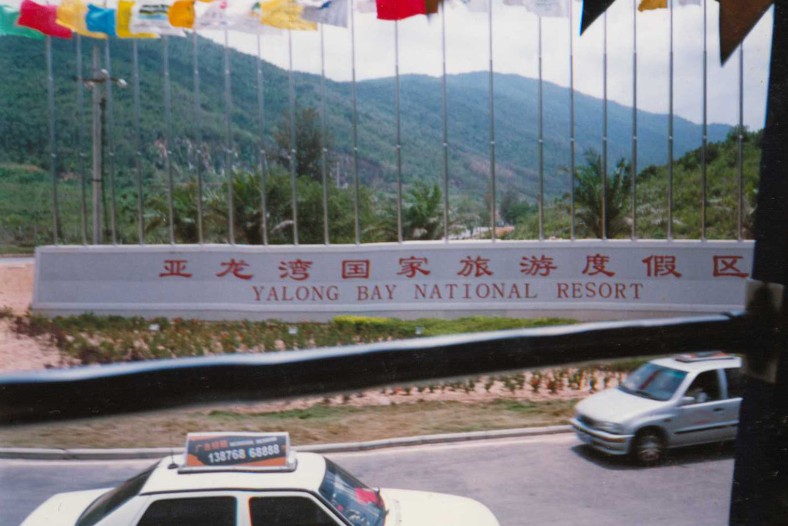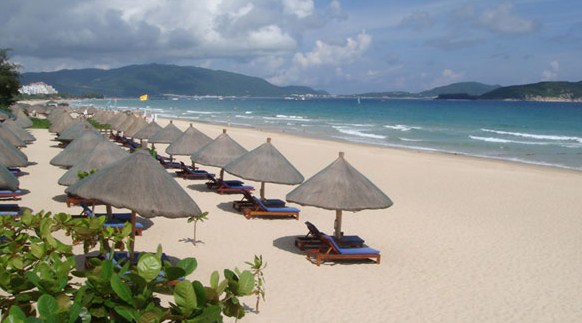 Many 5 star beach resorts are located here.