The old town of Yuanyang clings to the side of Ailao mountain
at an elevation of around 1570 metres,
in the deep south-east of the Yunnan province.
It is a popular destination with photographers
due to the vast areas of nearby mountains which have been cultivated into
terraced rice paddies for at least the past 1300 years by the Hani people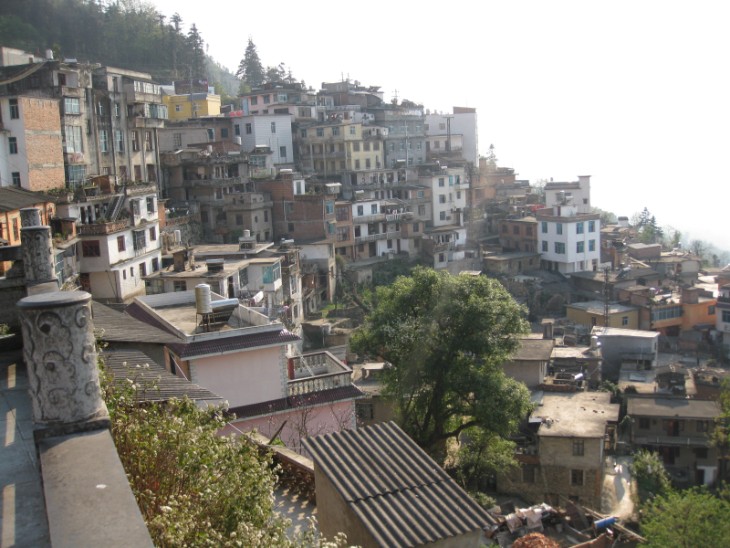 From Yuanyang one can set out to different locations to view the rice terraces.
Different modes of transport are available.
This one obviously not the top of the range.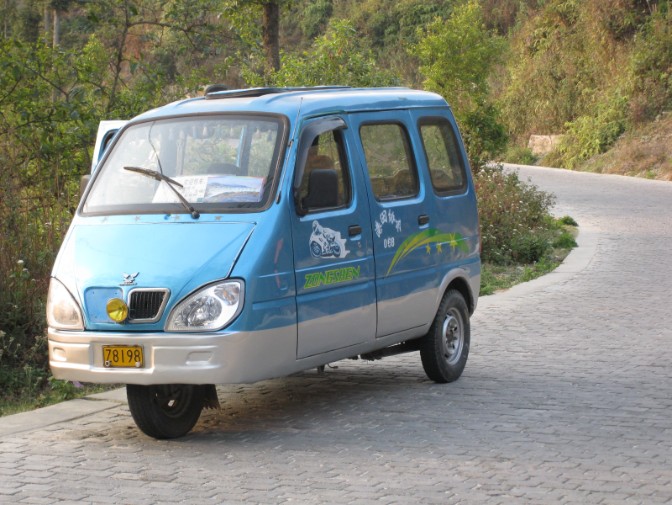 Leaving Yuanyang an hour before sunrise,
we travelled along winding mountain roads,
and soon got a taste of what was coming.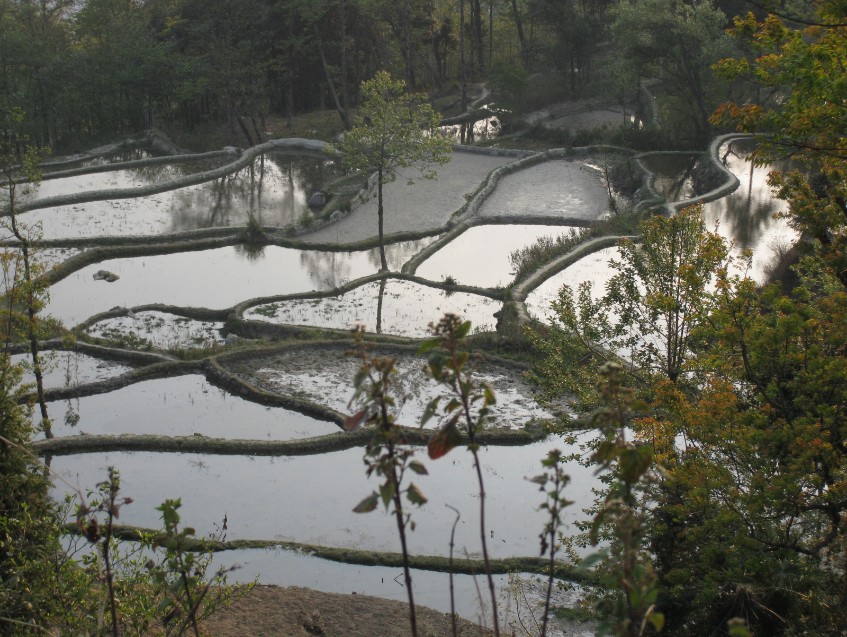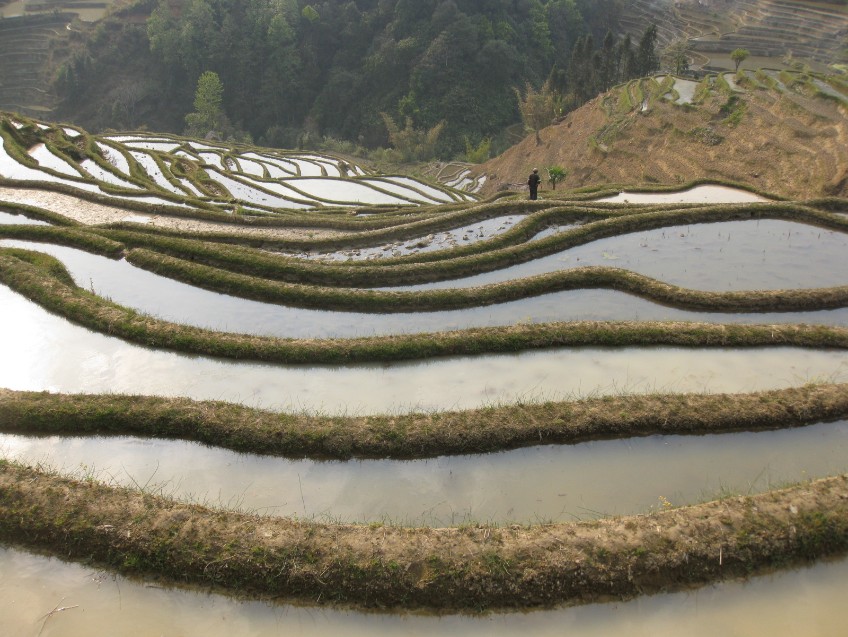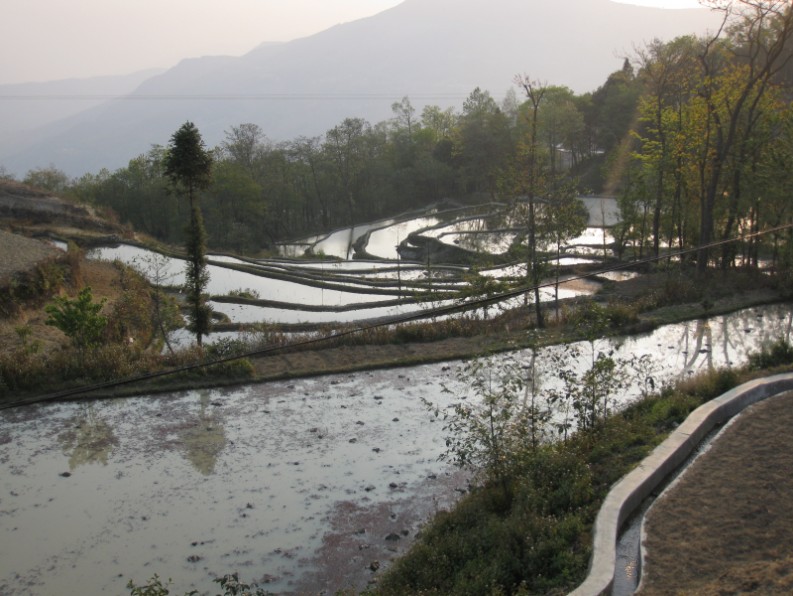 Official scenic spots are well developed to cater for the tourists.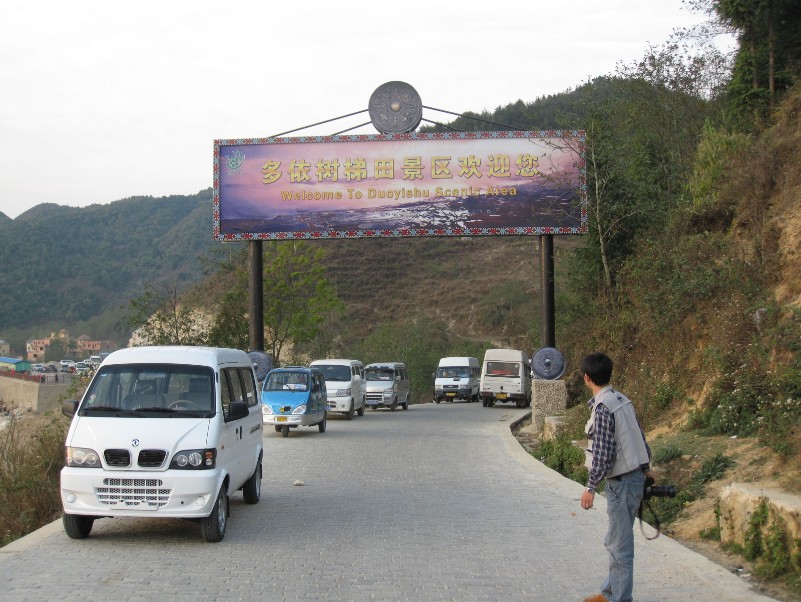 These viewing platforms were packed to capacity well before sunrise.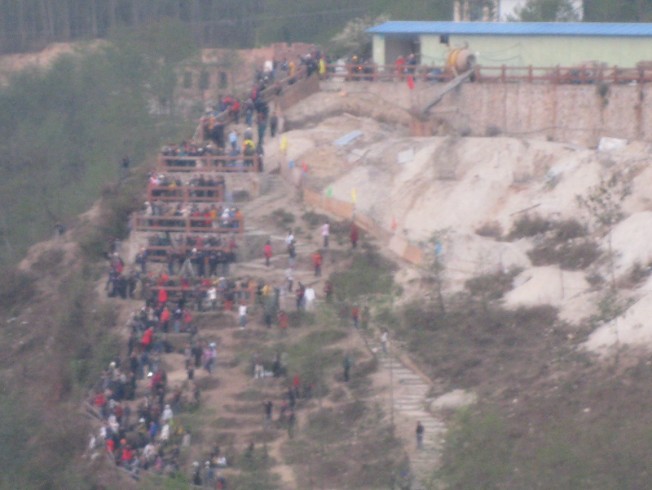 And then the magic moment: sunrise.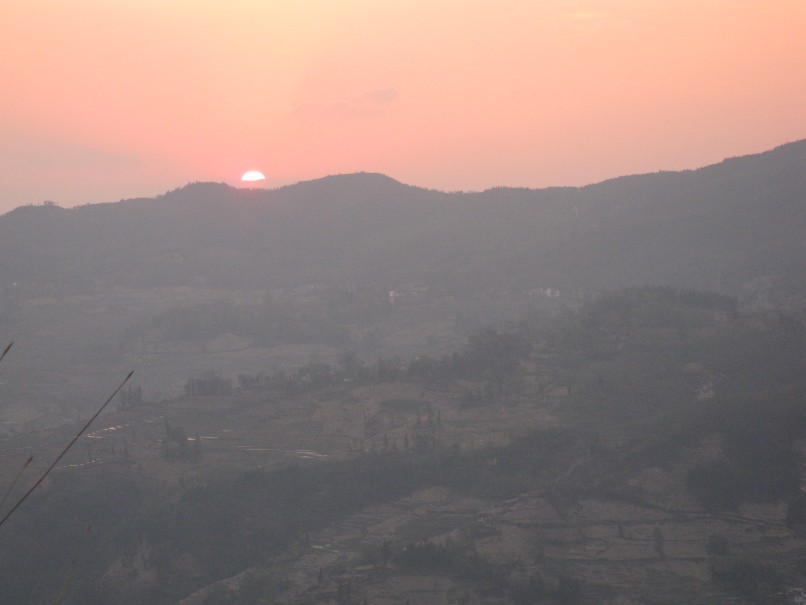 At sunrise (and sunset) the light reflected by the water in the paddies,
result in a kaleidoscope of color as the position of the sun changes.
The colors are so bright and varied, that a myth has it
that the rice plants are colored for the benefit of the tourists.
This is the sight from afar.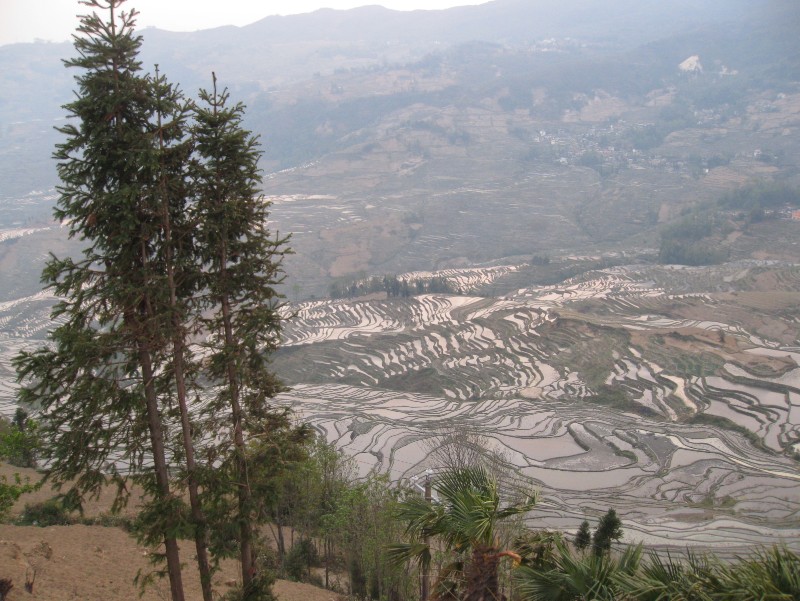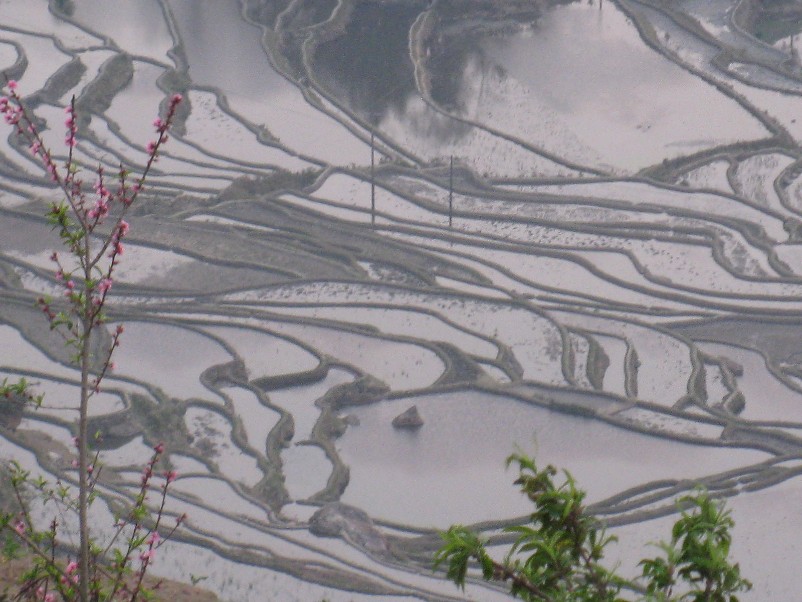 I met a little girl and her (sleepy) brother,
on their way to the tourists to sell some boiled eggs.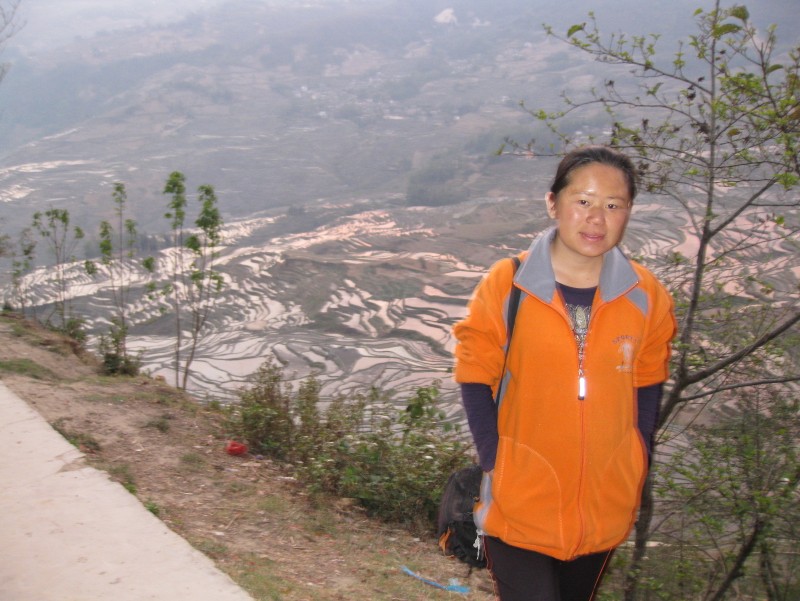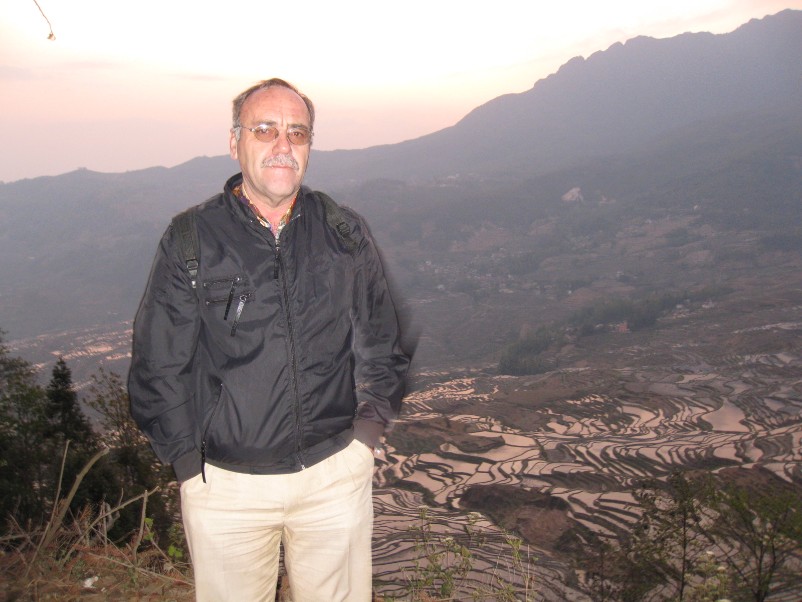 On our way back,
we were just in time for the morning market in a local village,
and could mingle with the ladies from the Hani minority
who still wear traditional clothes as their daily attire.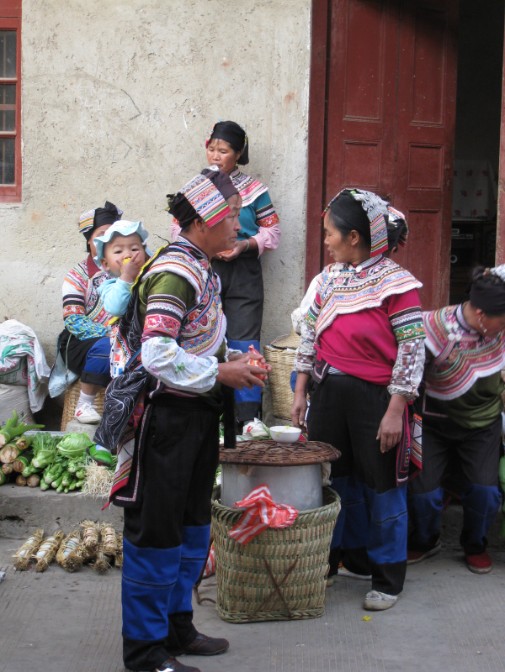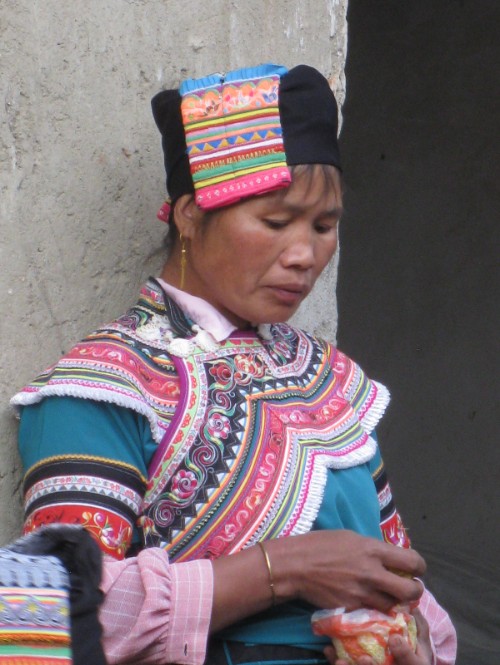 Then we took a walk through some tea plantations,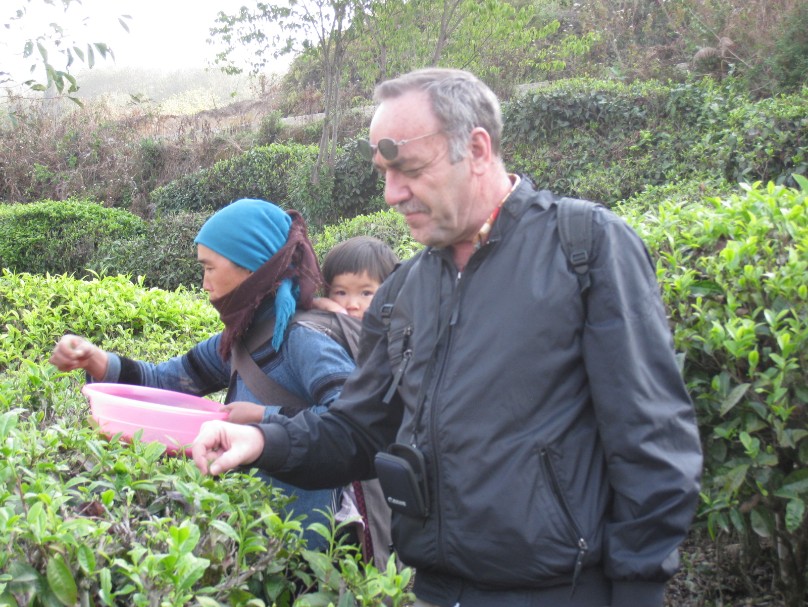 until we reached the terraces down below.
The sun had risen high into the sky by now,
and they did not seem so surreal as at sunrise,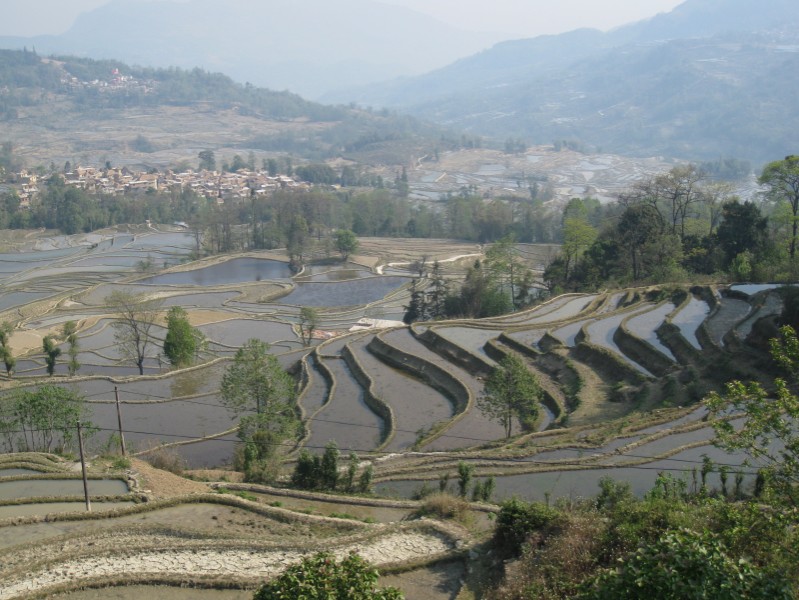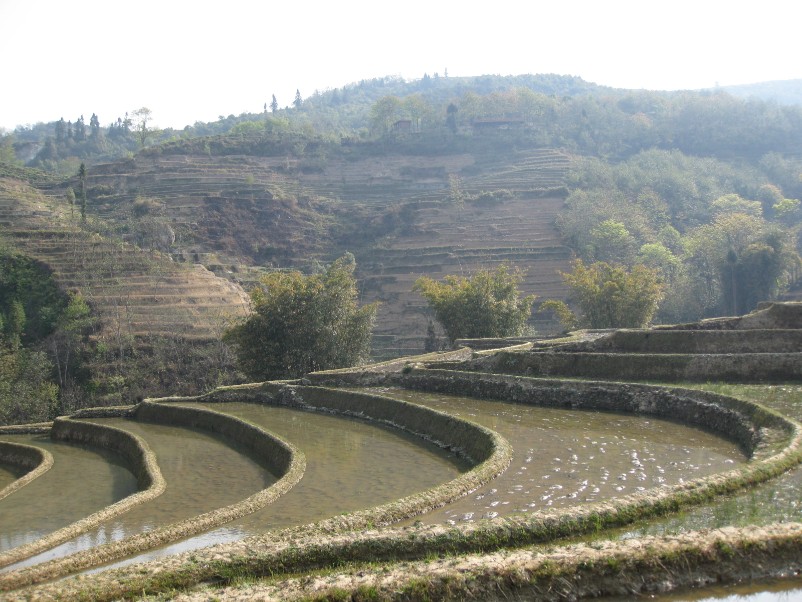 but not less impressive,
if one kept in mind that no mechanical equipment
had been used in their construction and in the production
of the annual crop.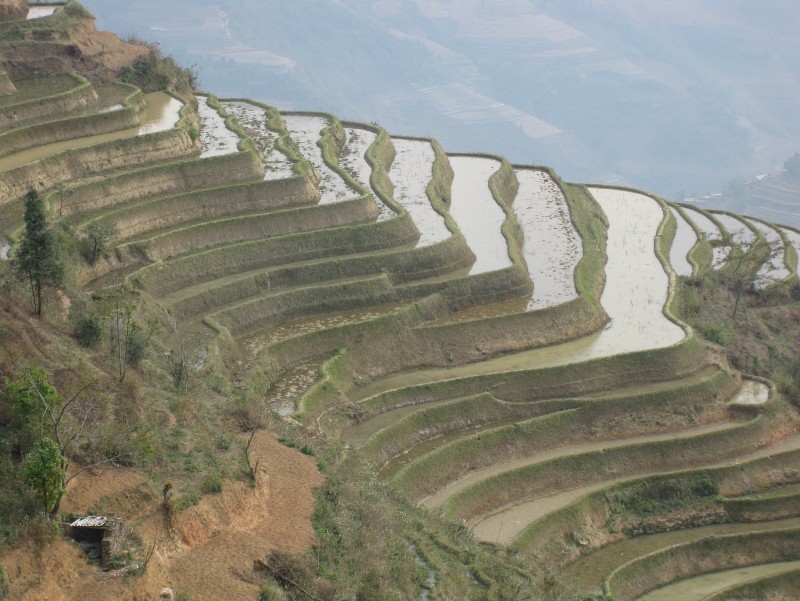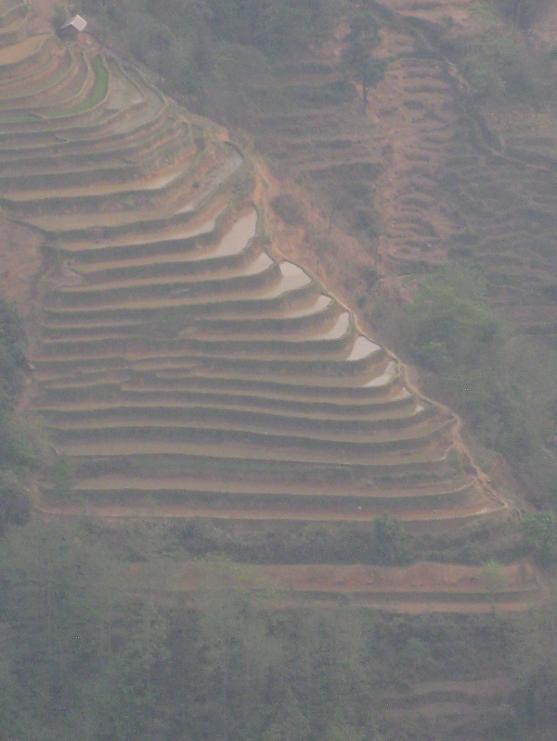 After a siesta, we set out to catch the sun setting.
This time we were joined by a Japanese couple.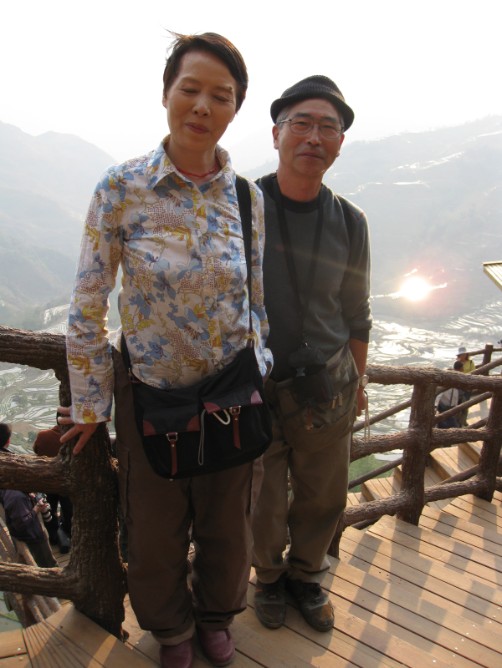 Again the facilities were well developed,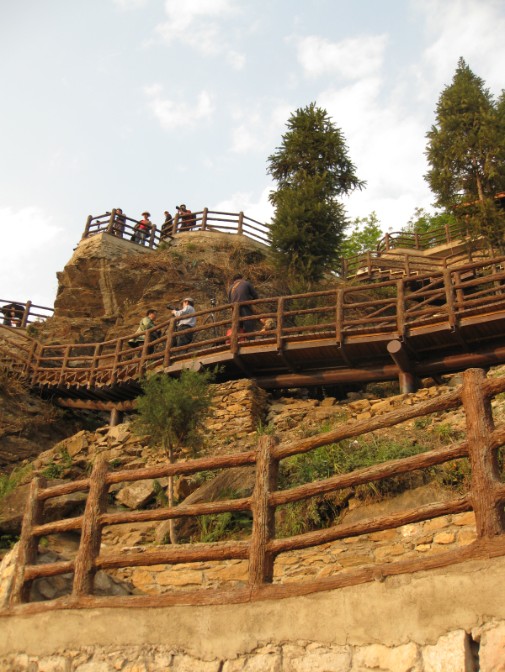 and the professional photographers were there in full strength.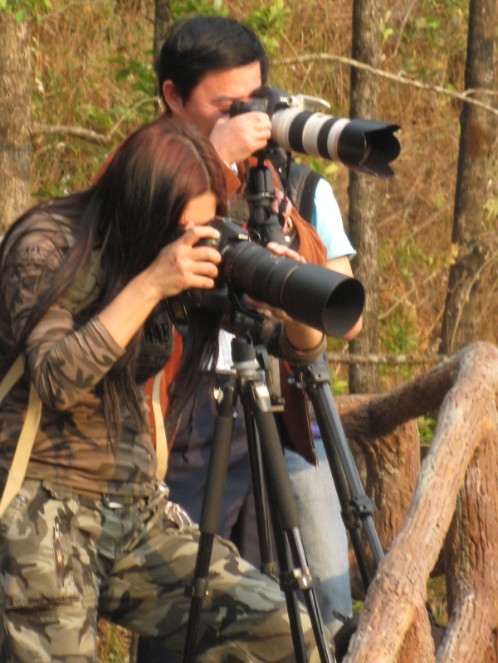 Here are some stunning pics produced by the pro's.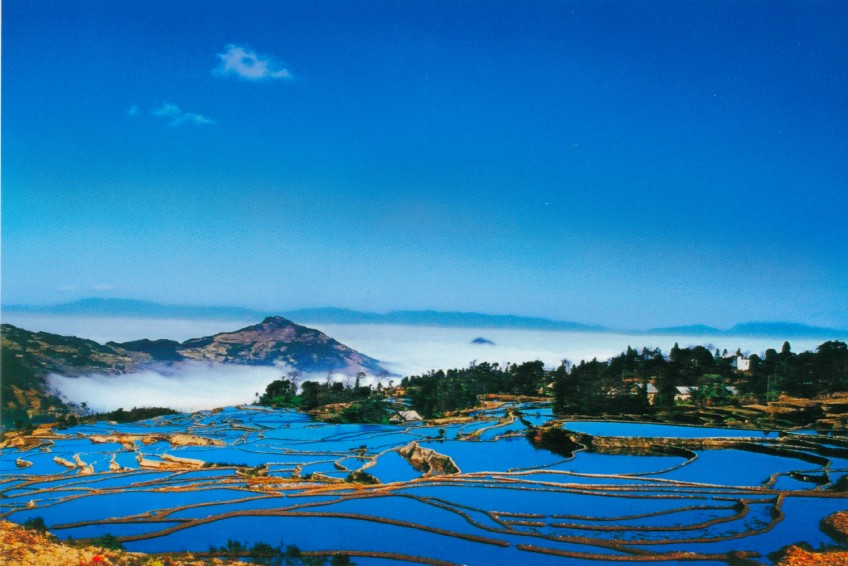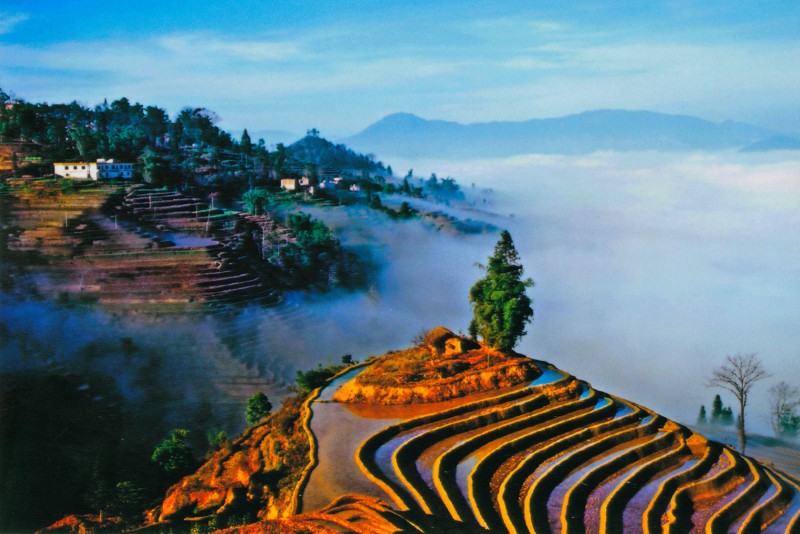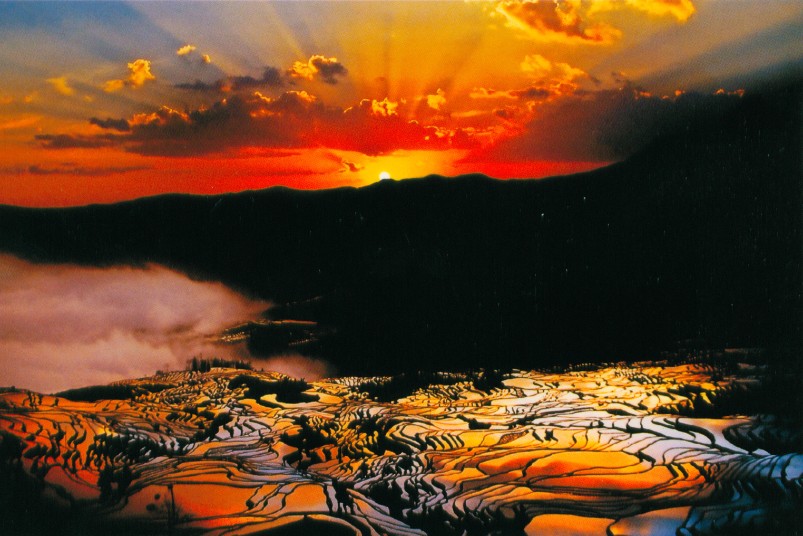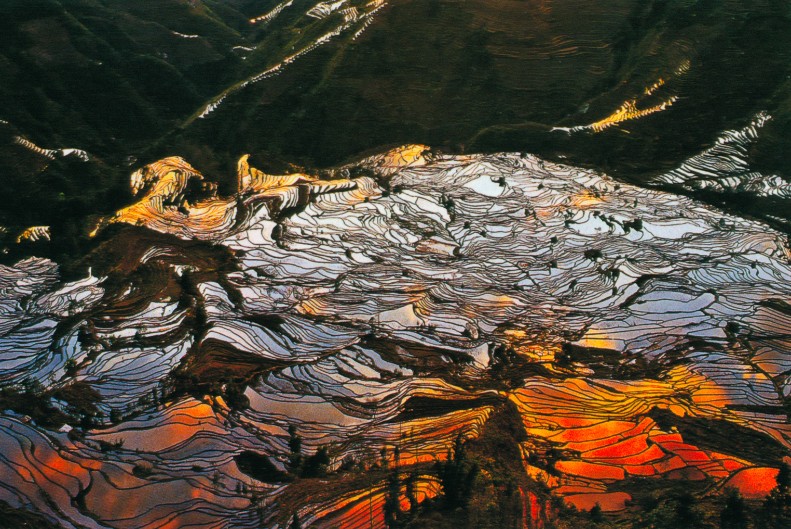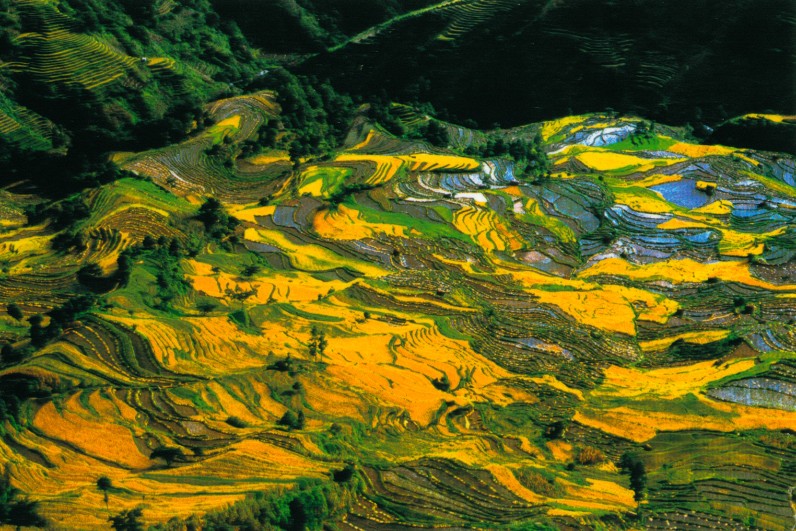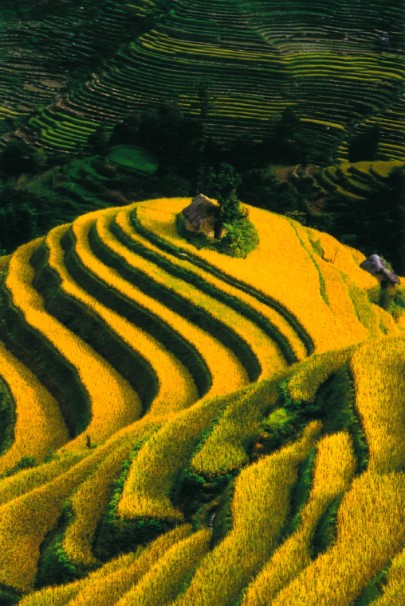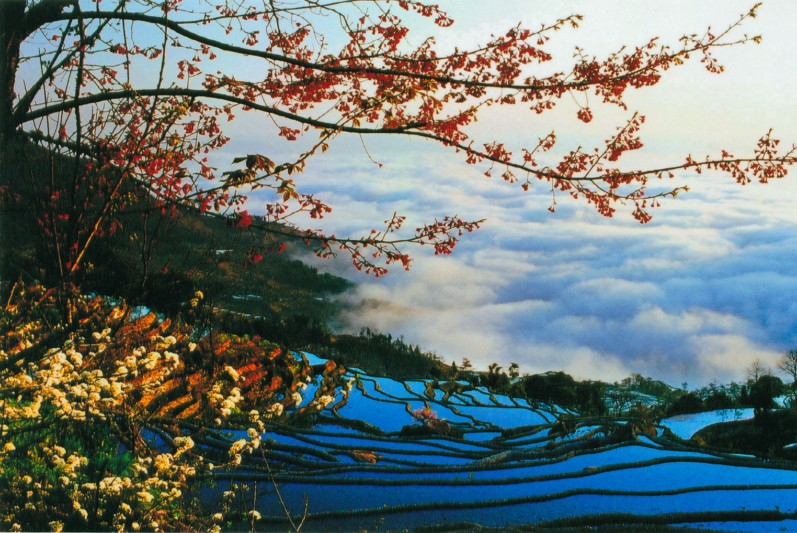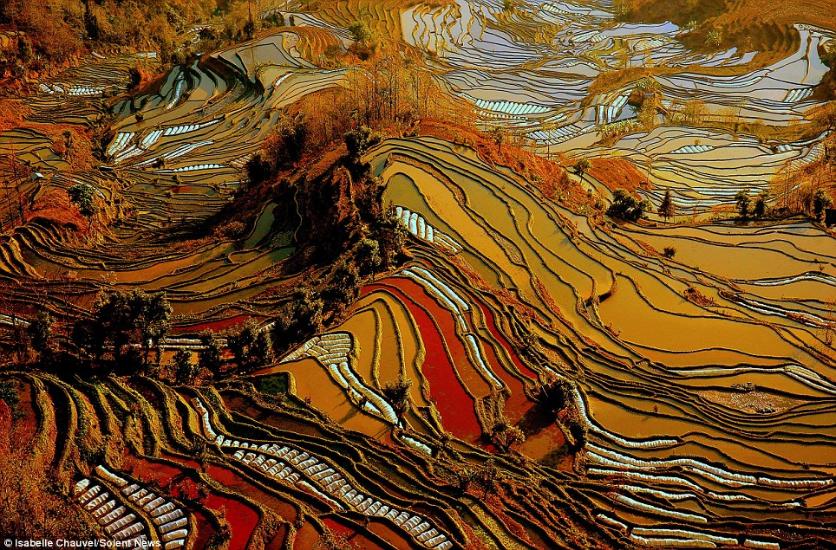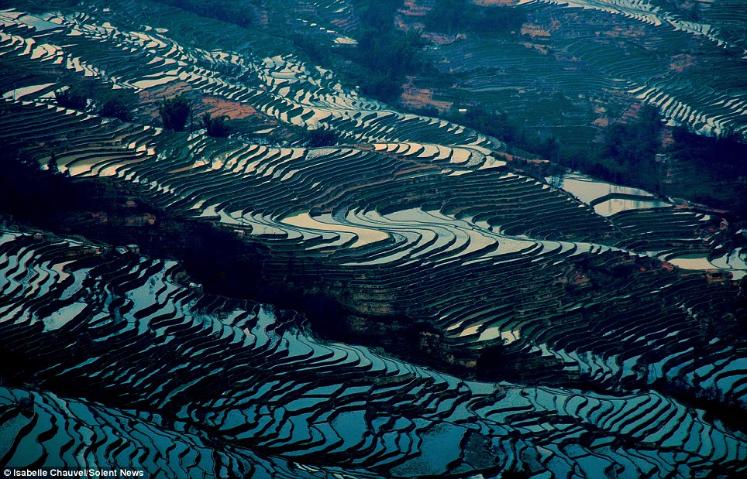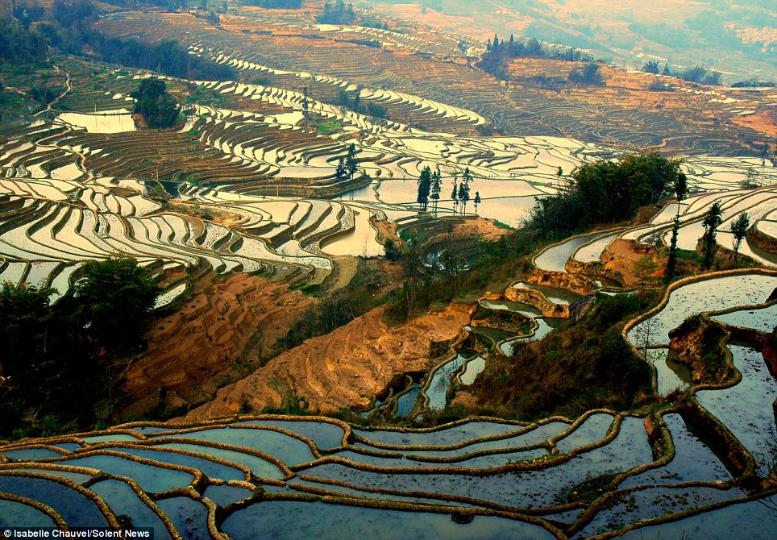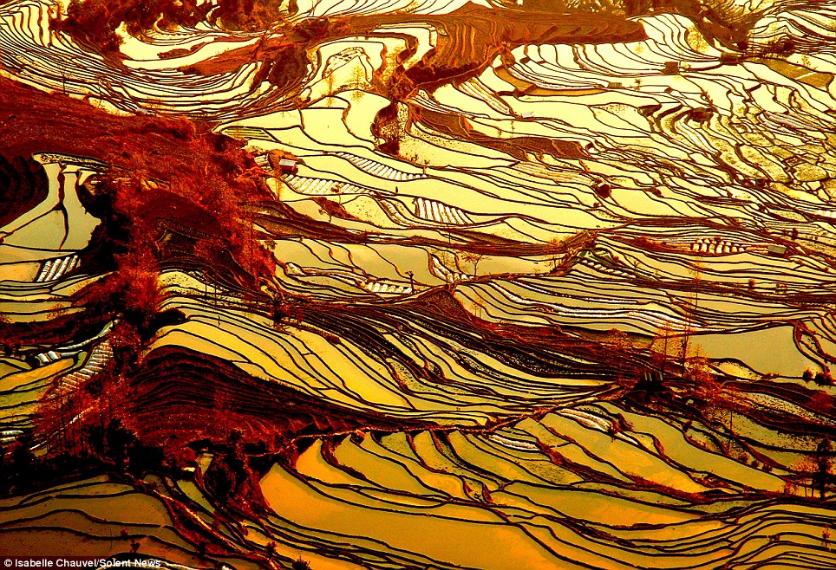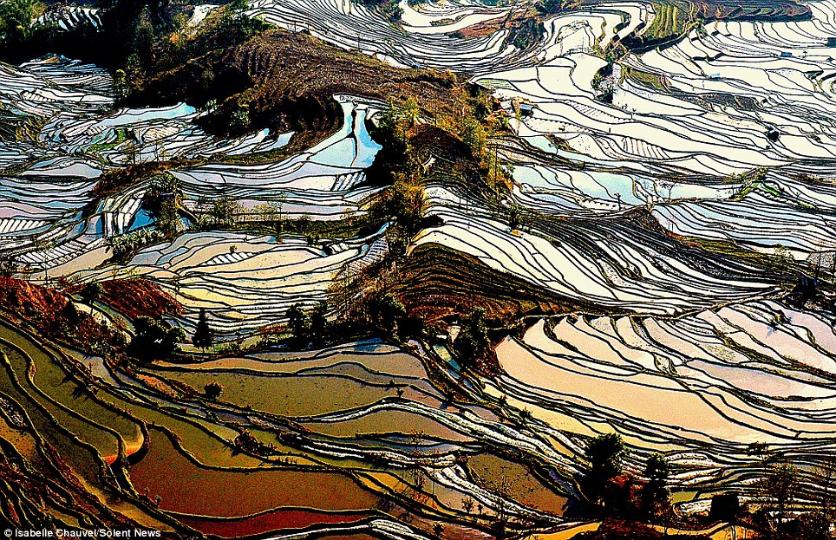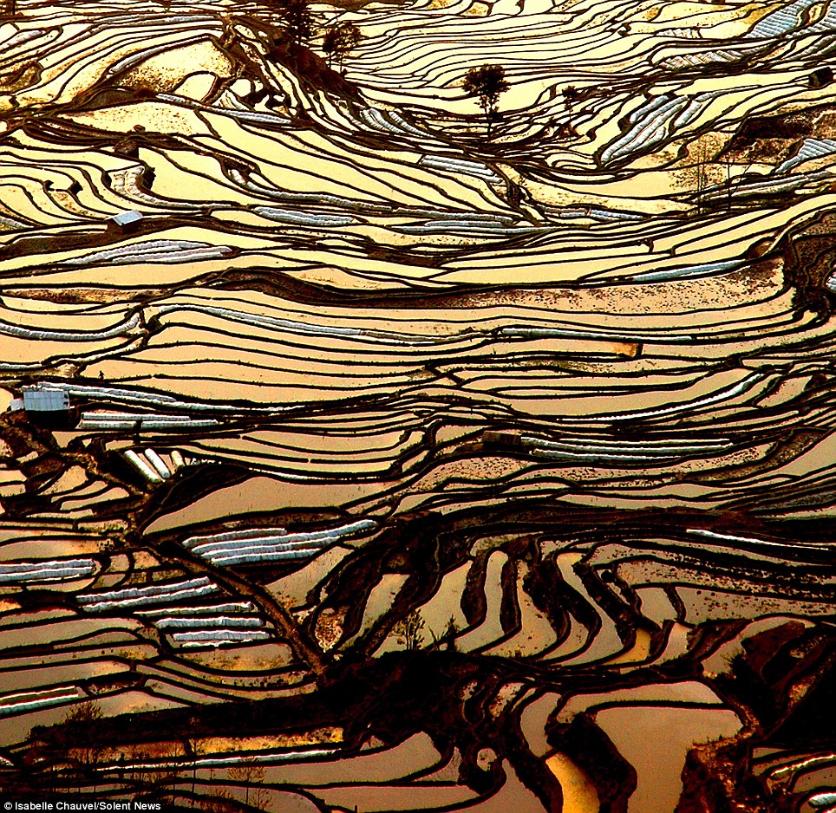 Later in the day one can get a more realistic view.