Ganlanba (Menghan) is home to the Dai ethnic minority.
Situated on the banks of the Mekong River.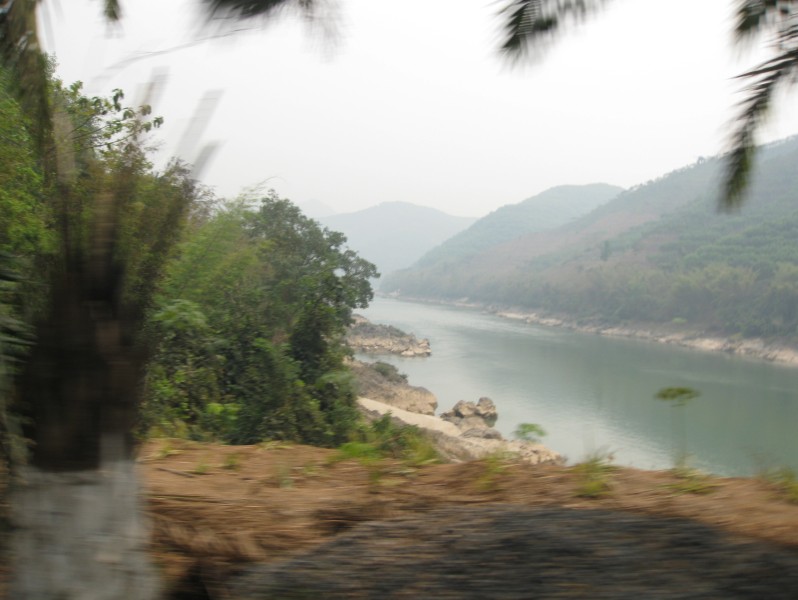 We set out from a bus station in Jinghong,
the capital of the Xishuangbanna area
(from the original Tai name meaning 12 rice growing districs) .
Banna, for short, is located in the deep south of the Yunnan province
on the Chinese borders with Laos and Myanmar (Burma).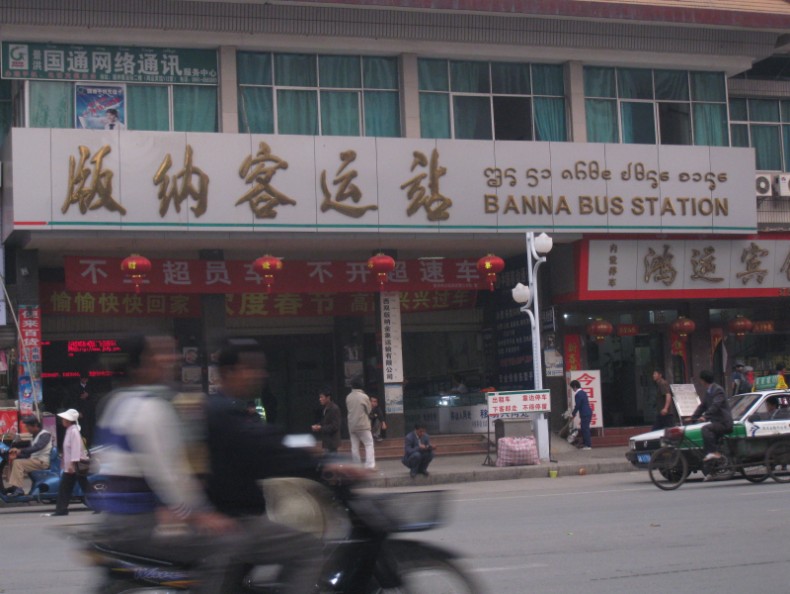 On the trip with me was Charlie,
and the wonderful couple Harvey and Chiku.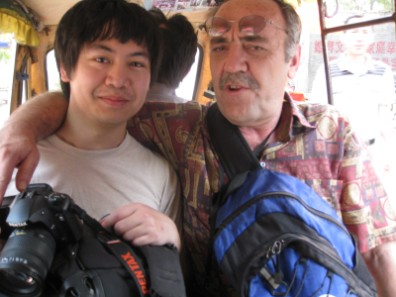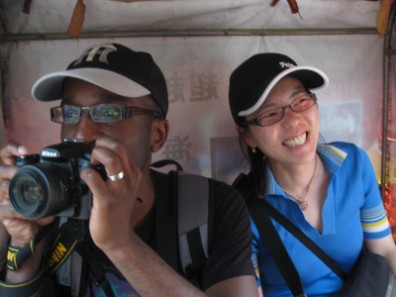 We followed the river along a winding road to Ganlanba,
hometown of the Dai ethnic minority.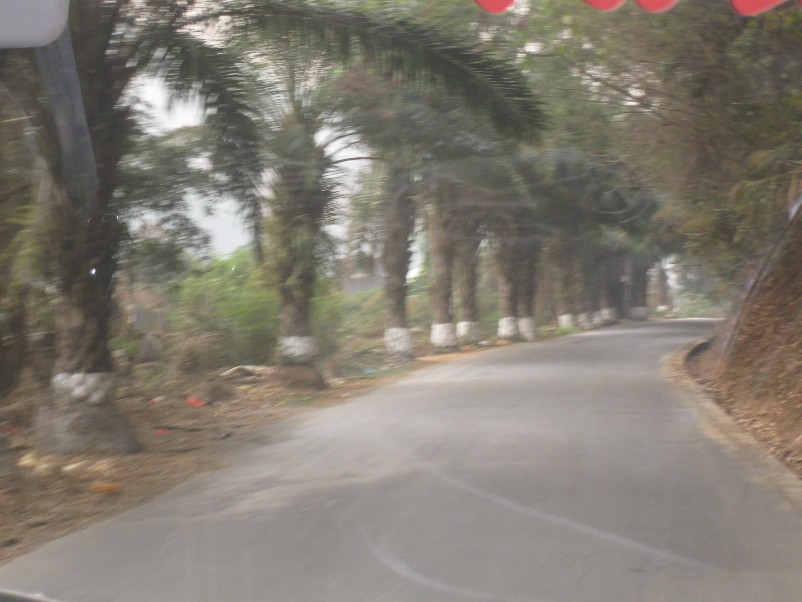 Our destination: The Dai Ethnic Park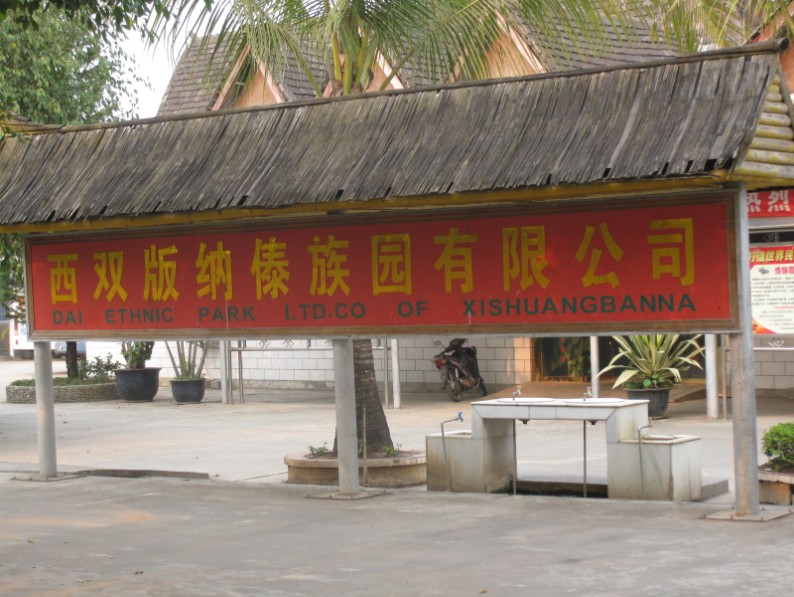 The Dai people are known for their "Water splashing" festival.
It washes away the dirt, sorrow, and demons of the old year,
and brings in the happiness of the new.
The real thing is held anually in mid-April,
but here inacted twice a day for the enjoyment of the tourists.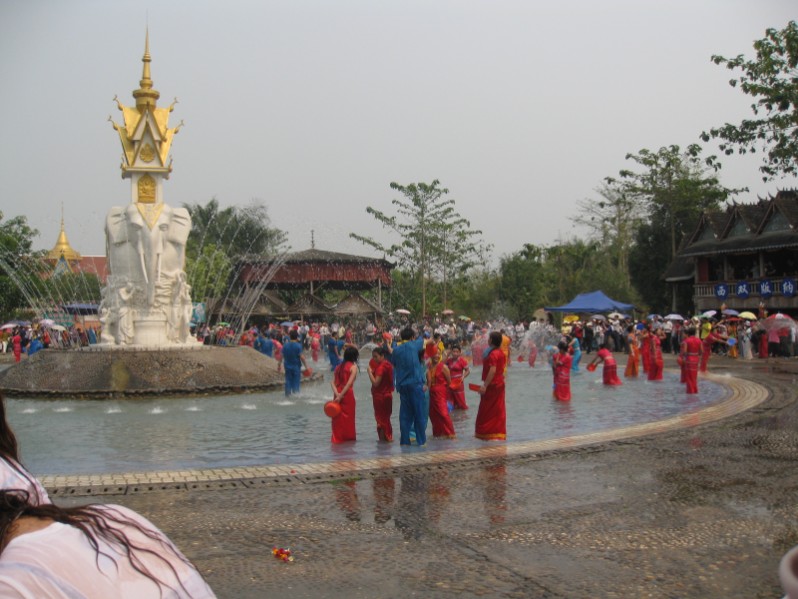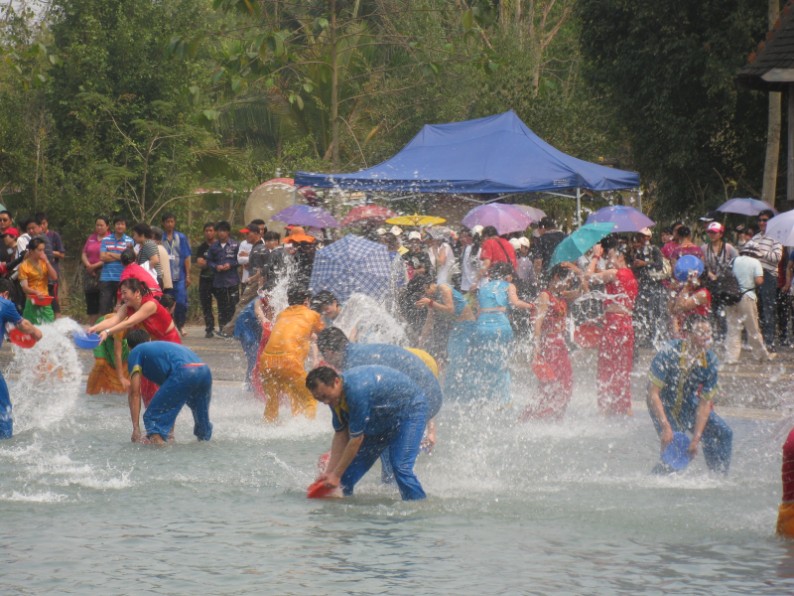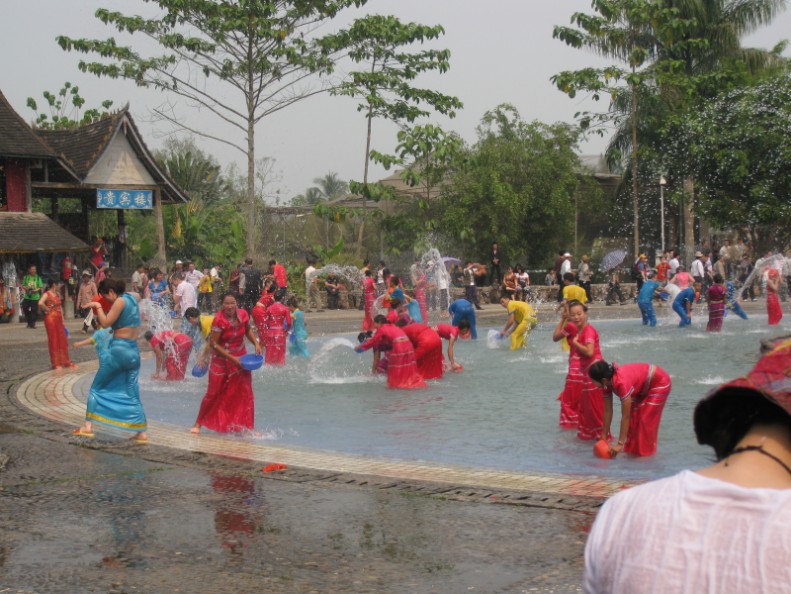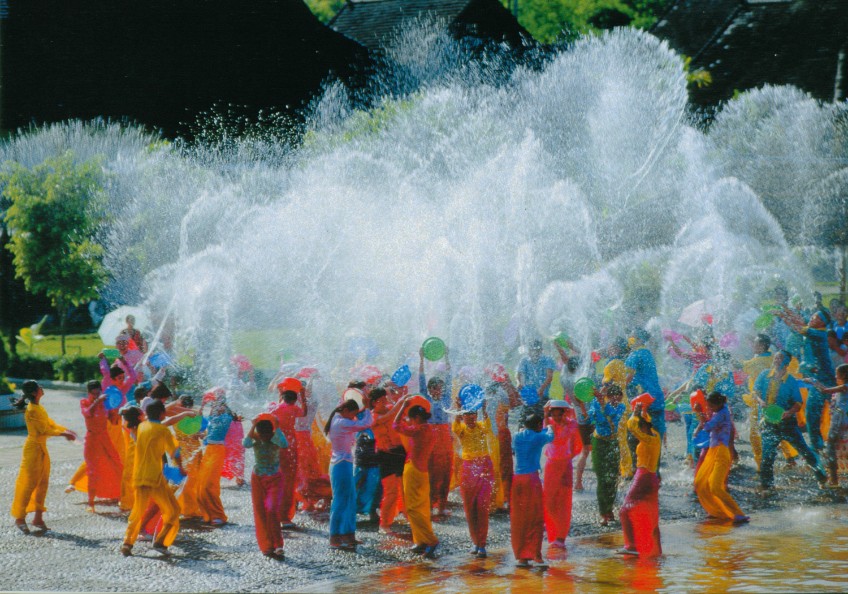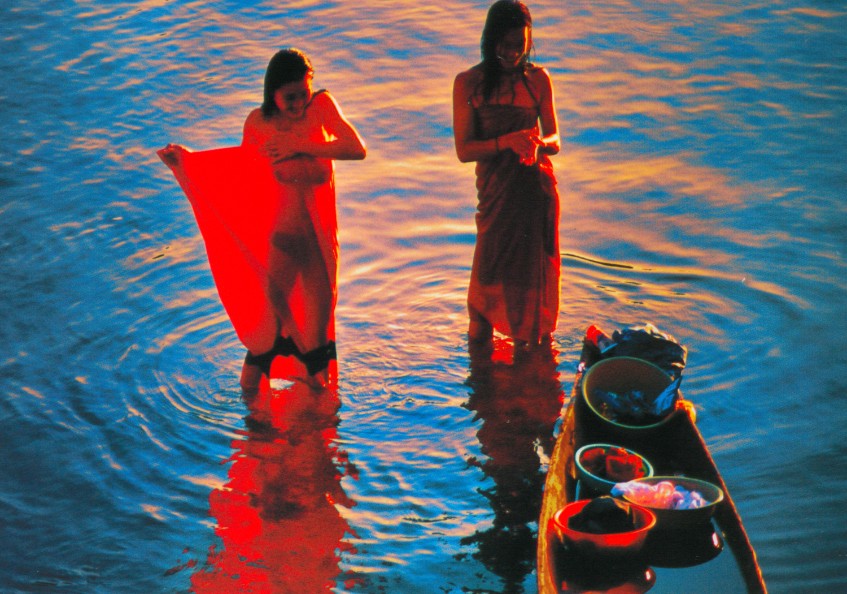 To stay dry, you should keep your distance.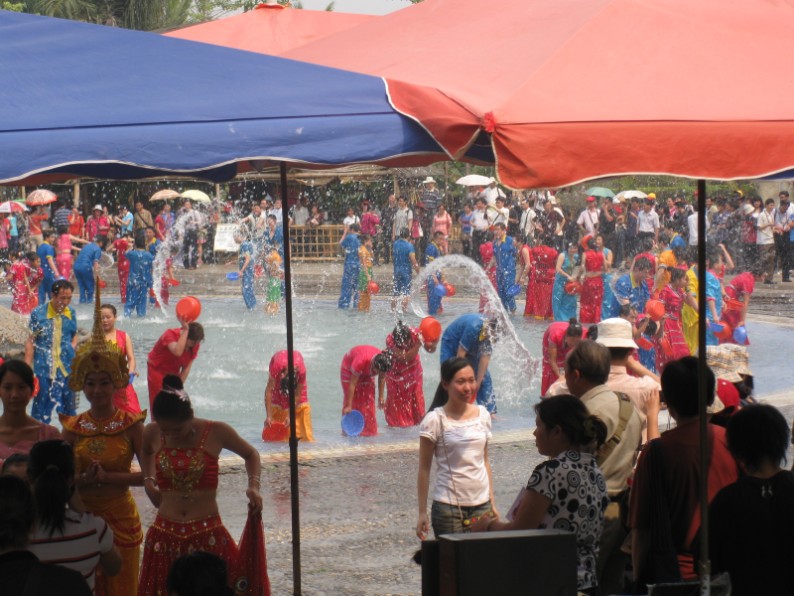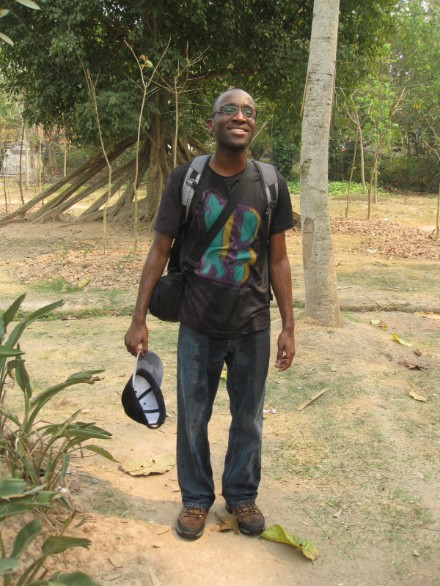 The park has a massive open-air arena where folkdance shows are presented.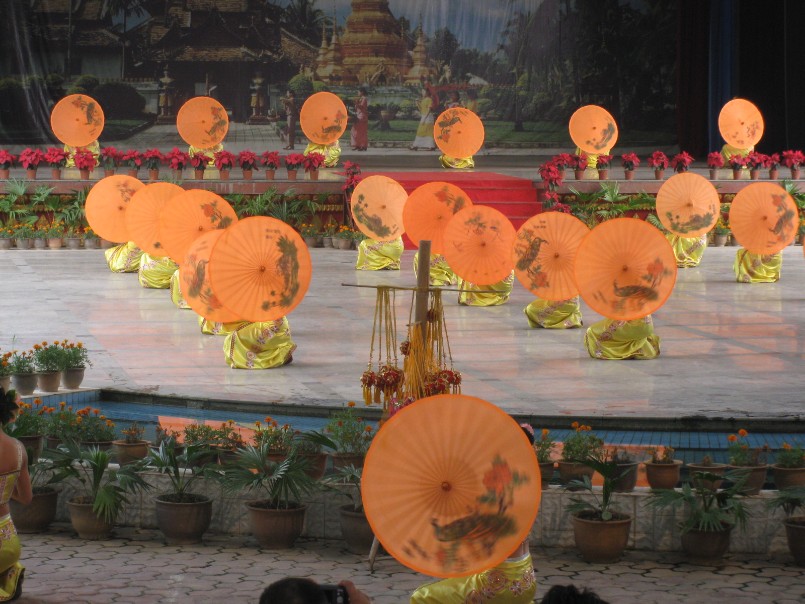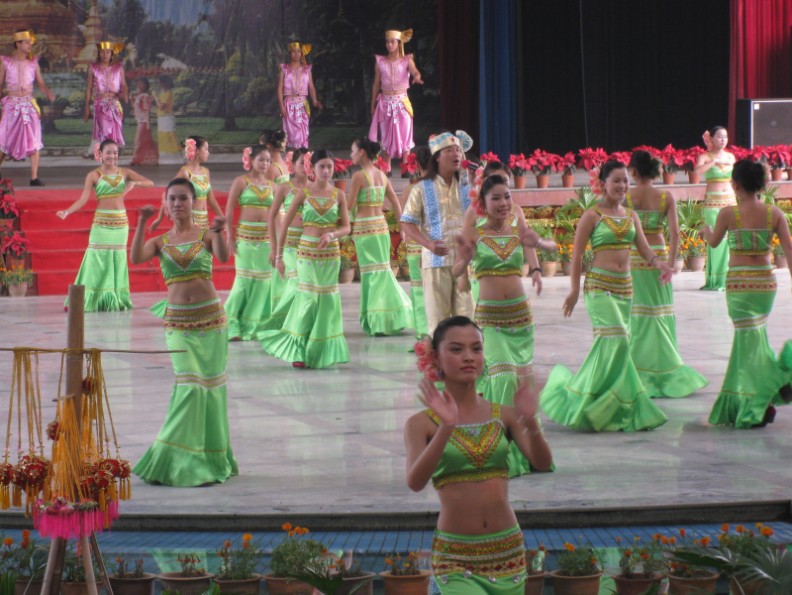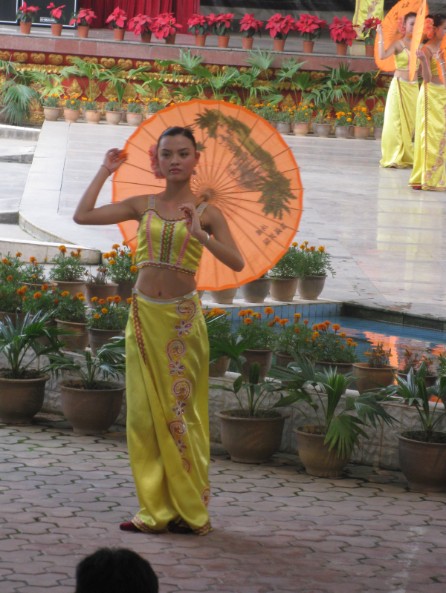 On a walk-about we found some housing typical of the area.
They live in spacious wooden houses raised on stilts,
to keep themselves of the damp earth, with the pigs, chickens,
and other livestock below.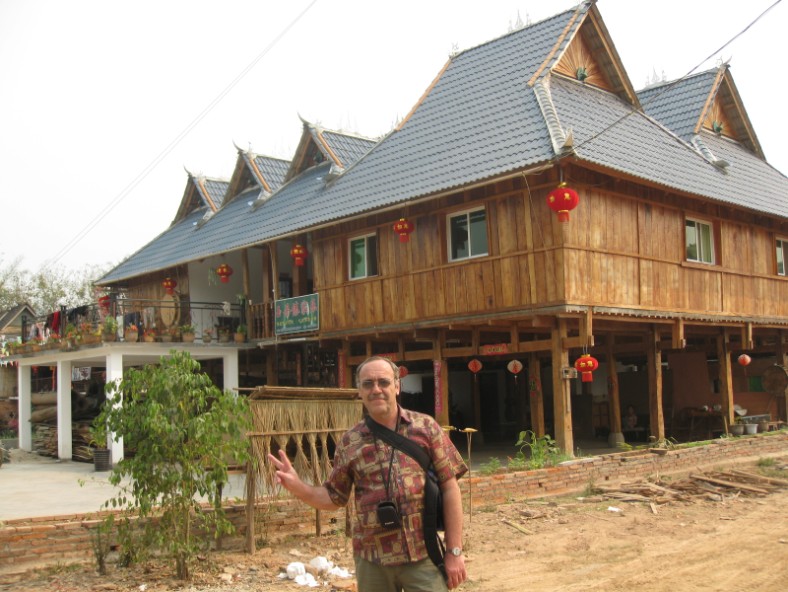 The Dai are Hinayana Buddhists, so every village has its temple.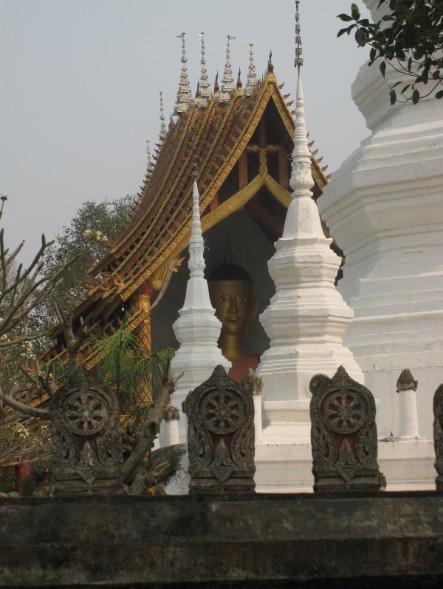 The Mekong, which flows from here through Laos,
Cambodia, and Vietnam,
is always nearby.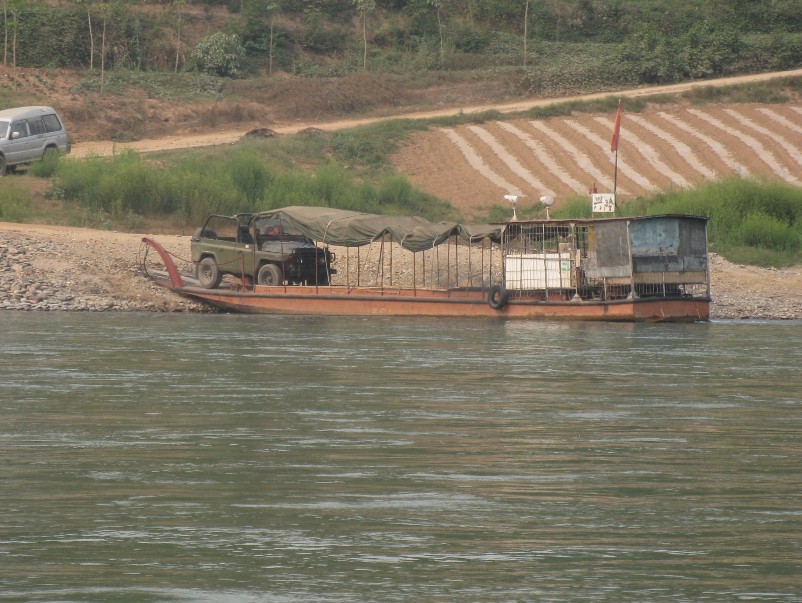 The people are friendly,
and for a small fee we were offered a ride on a ferrie.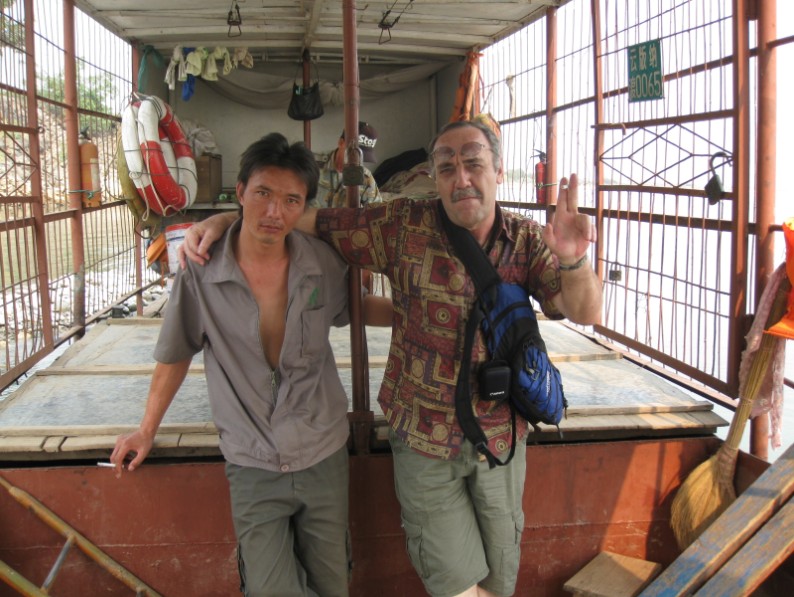 At the time of my visit,
the whole of Yunnan was experiencing a severe drought,
but even then it was a formidable sight,
and one can only imagine what she would look like
after some good rains upstream.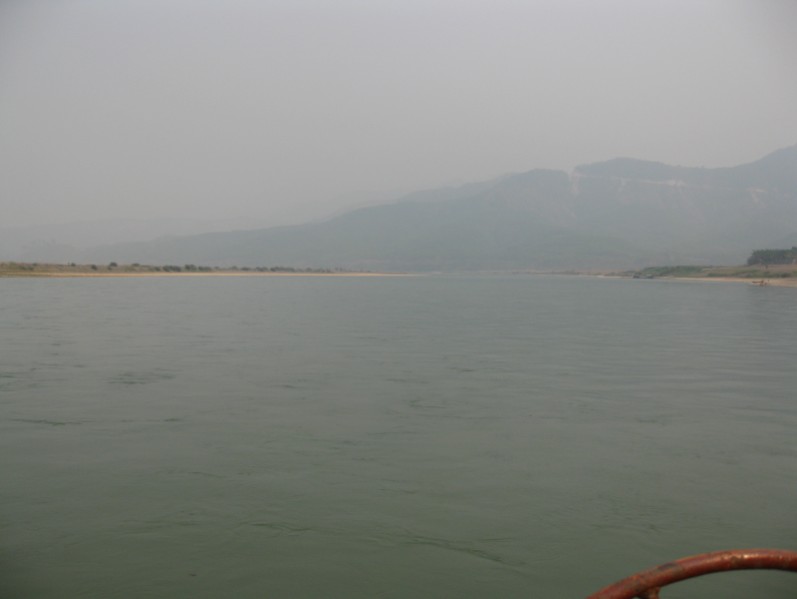 Ganlanba has its modern and touristy spots,
but overall it's just another unpretentious and peaceful place,
deep in the jungle.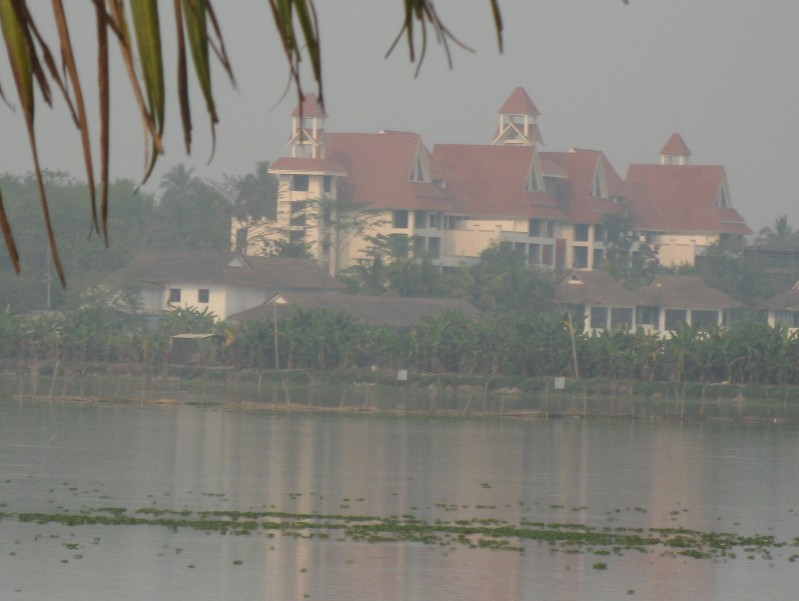 Transportation? Well, sometimes not so comfy,
but the driver was a friendly young man,
who went out of way to assist us.
The peacock plays a significant role in many Asian cultures,
as can be seen everywhere here as well.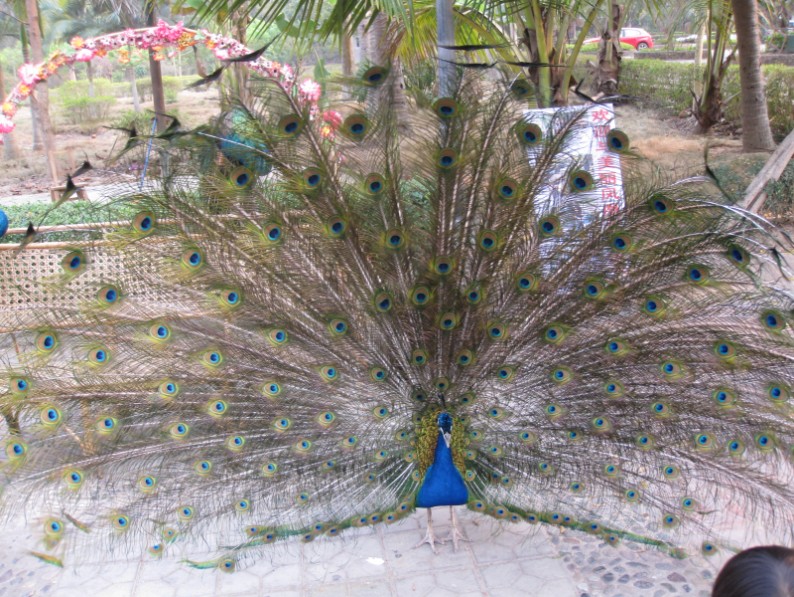 We came across this little fellow on our way out.
It's a young Asian black bear, also known as a Moon bear,
or White-chested bear,
definitely used to entertain the tourists.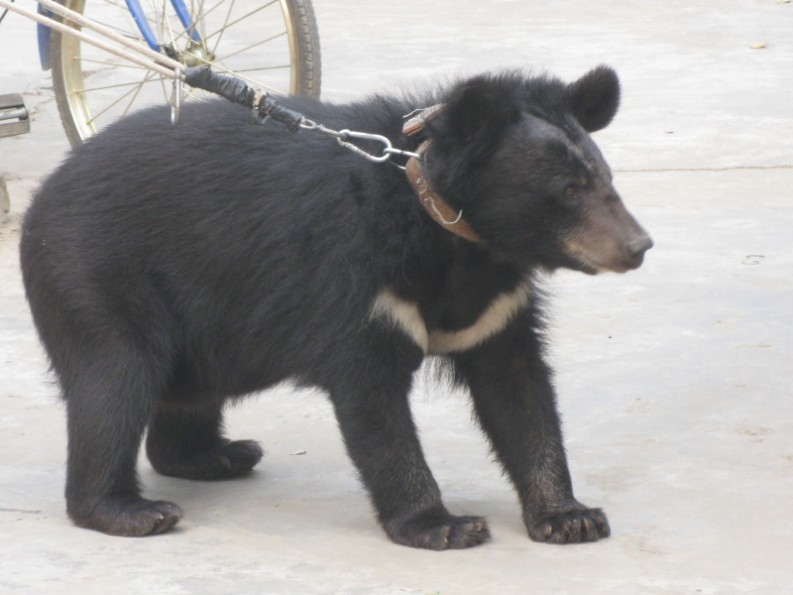 And then it was on the bus back to Jinghong for us.