In July 2007, my Mom came to visit me in Wuxi.
We visited Suzhou.
(For more on the Old City and gardens, go to Suzhou)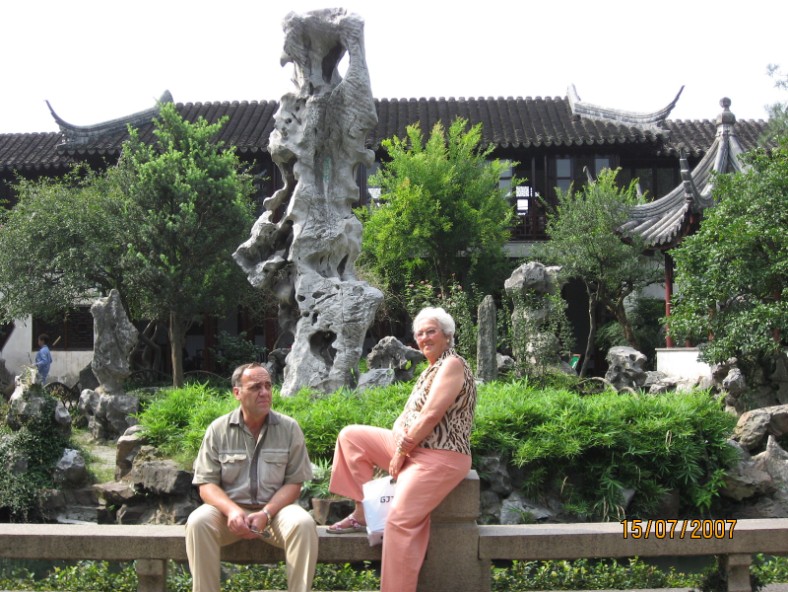 And went on some outings.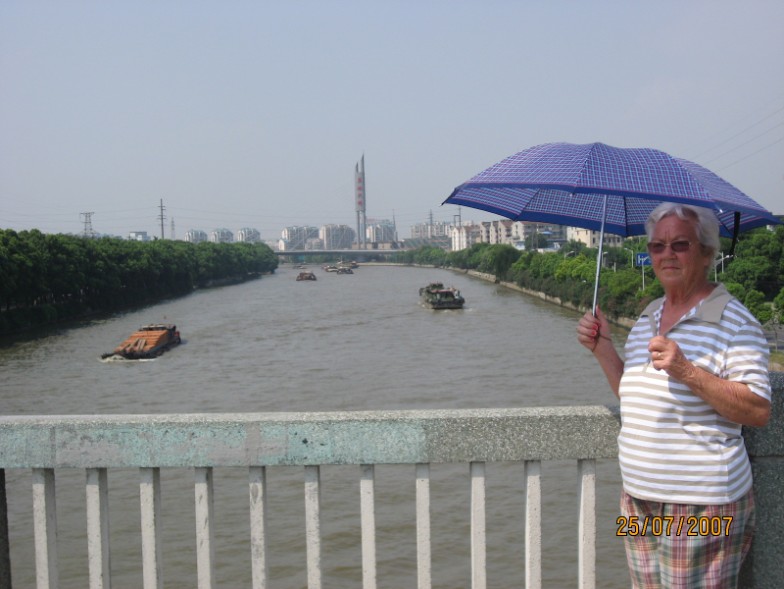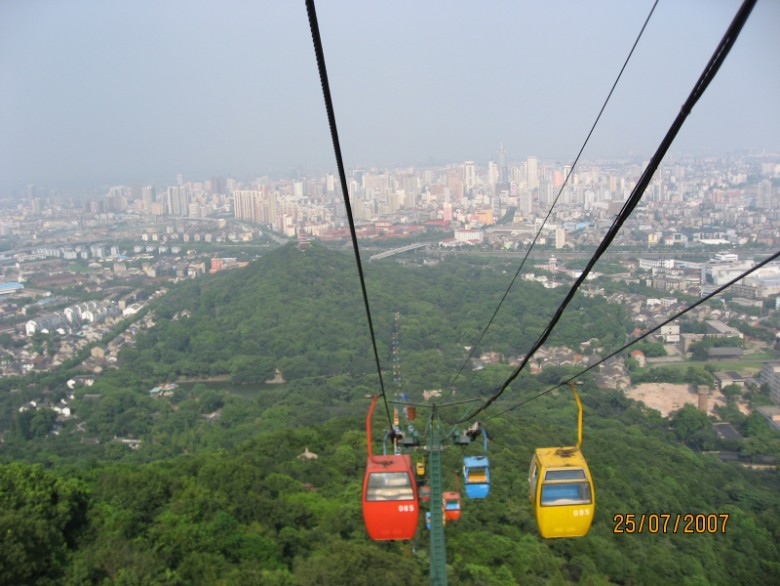 and then a visit to the zoo.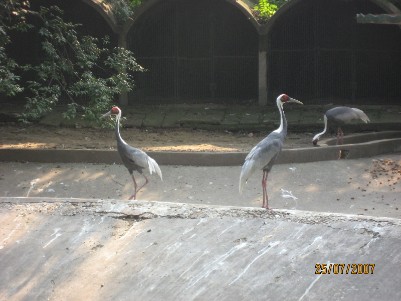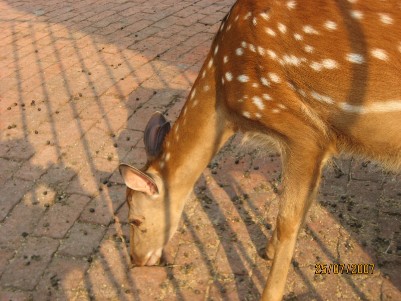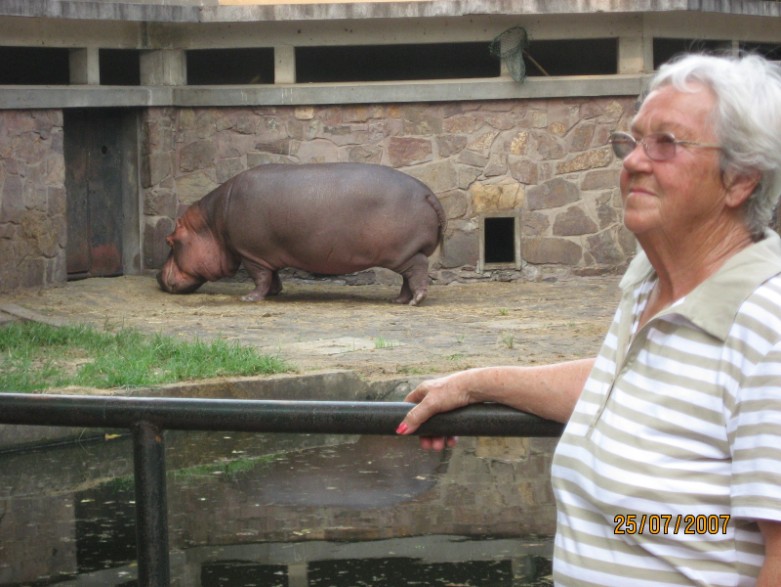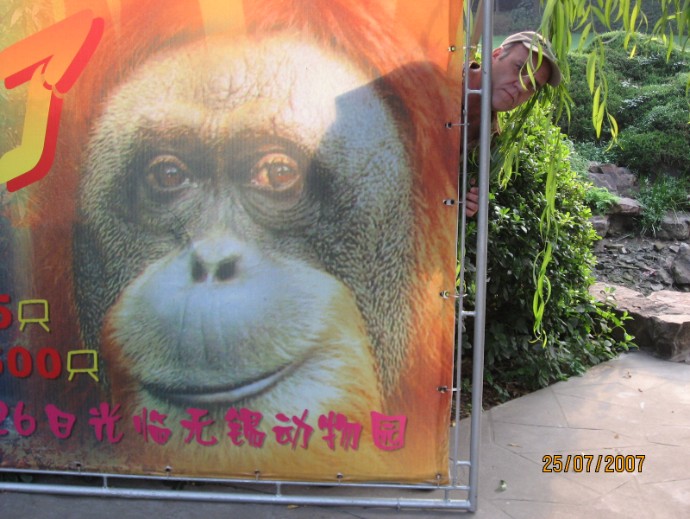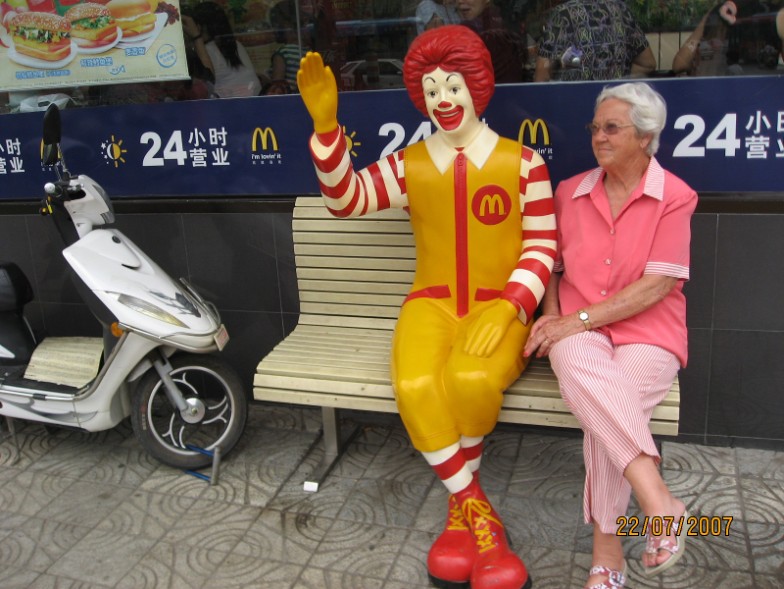 We took the bullet train to Nanjing.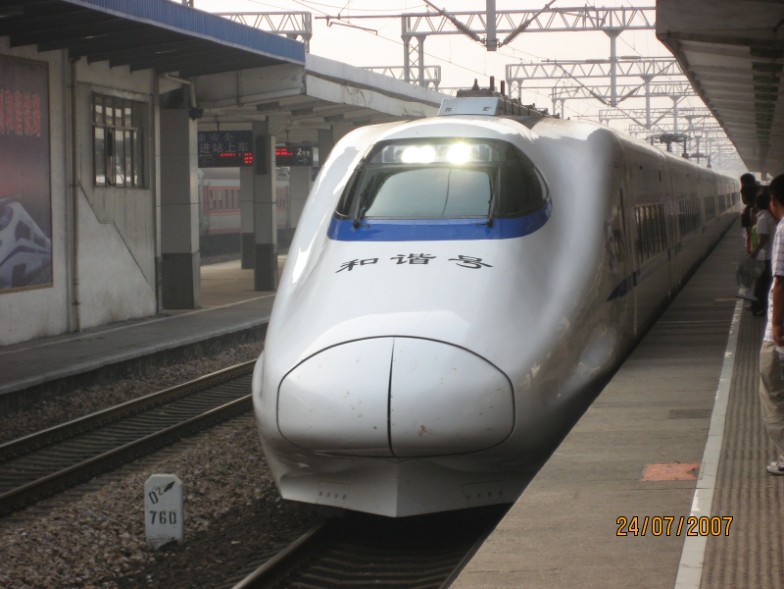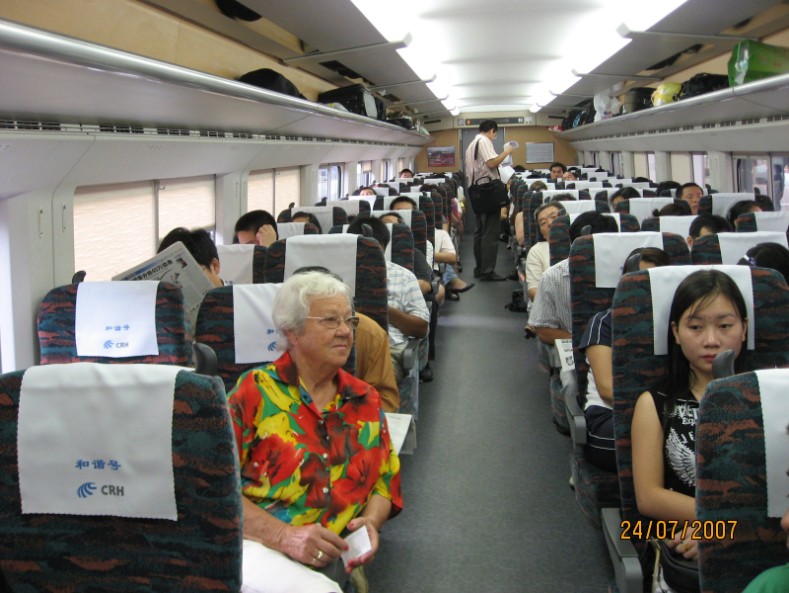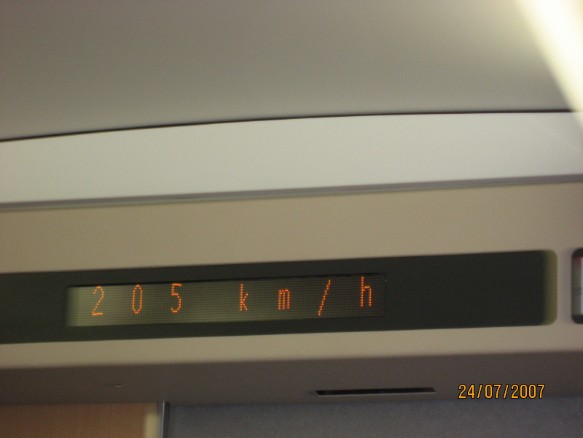 Stood on the banks of the mighty Changjiang (Yangtze river).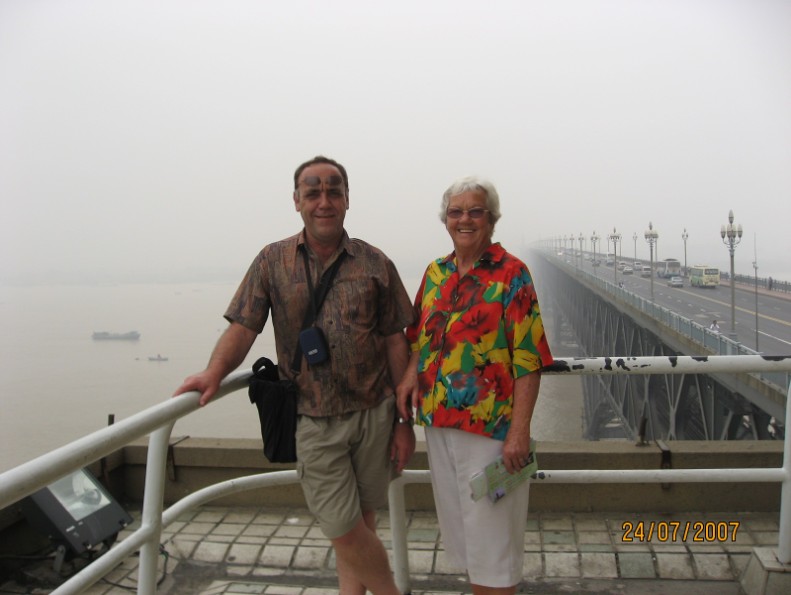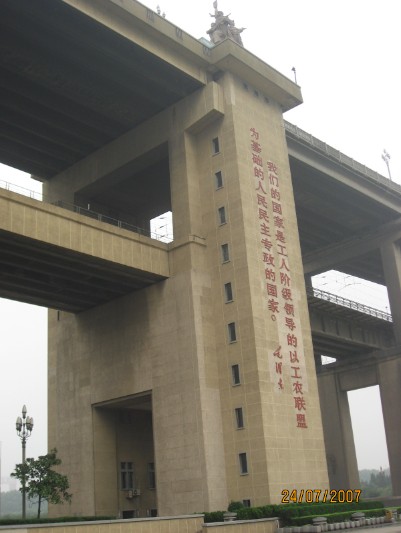 We visited the Sun Zhongshan moseleum.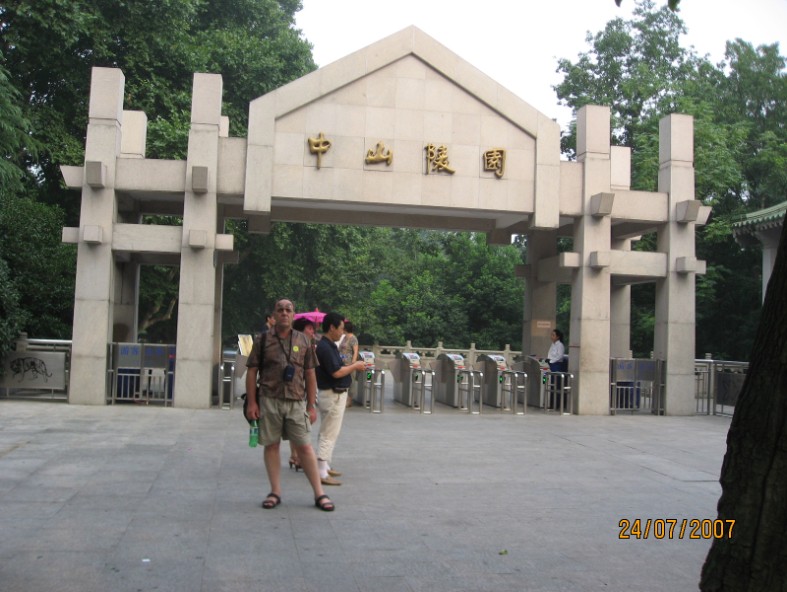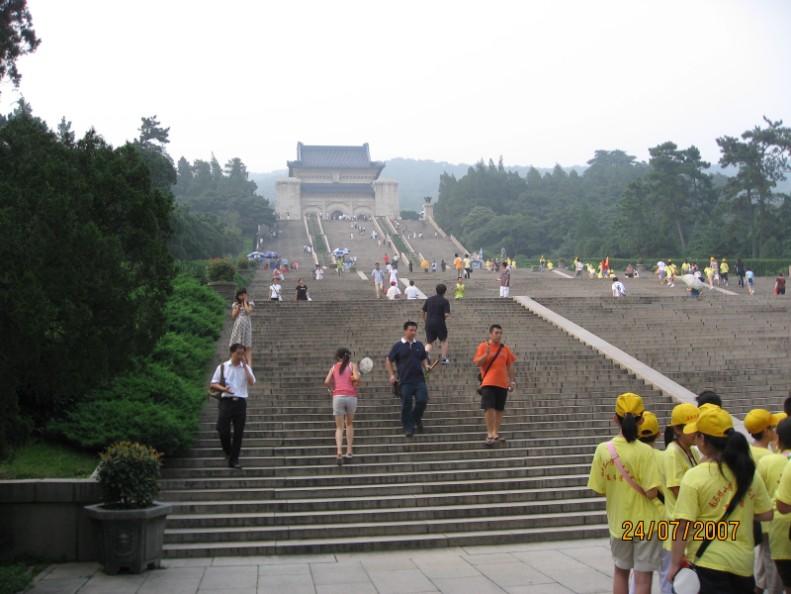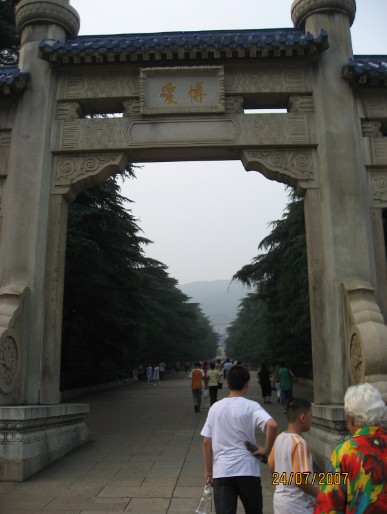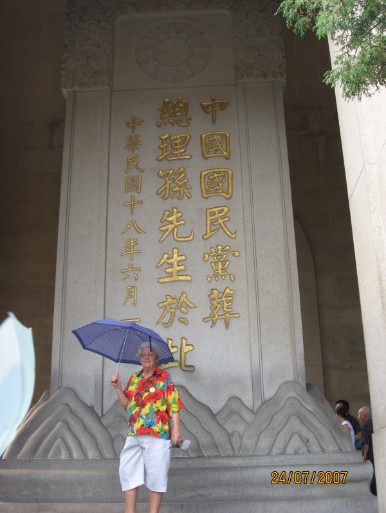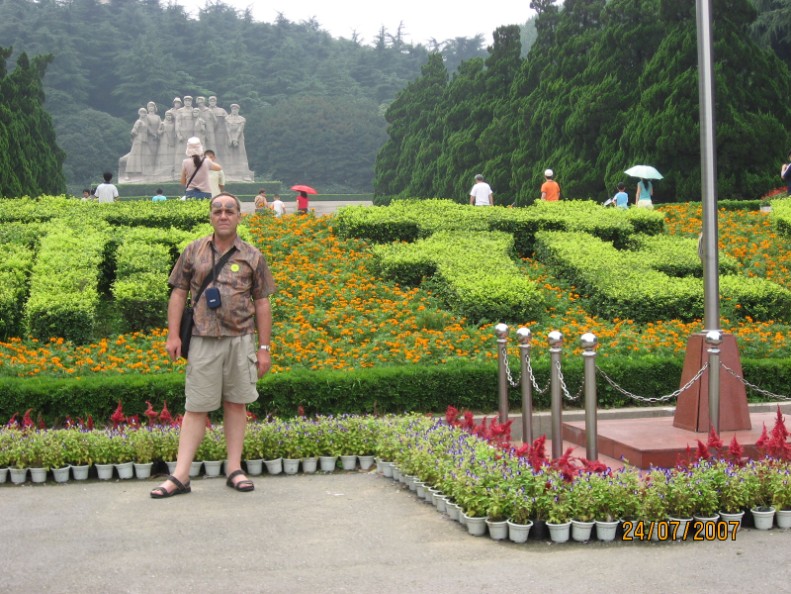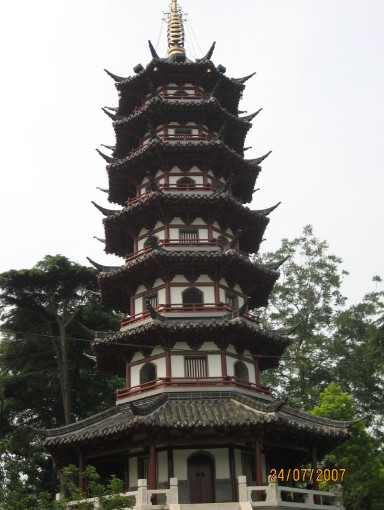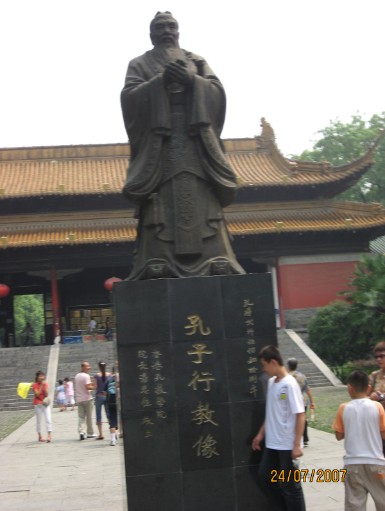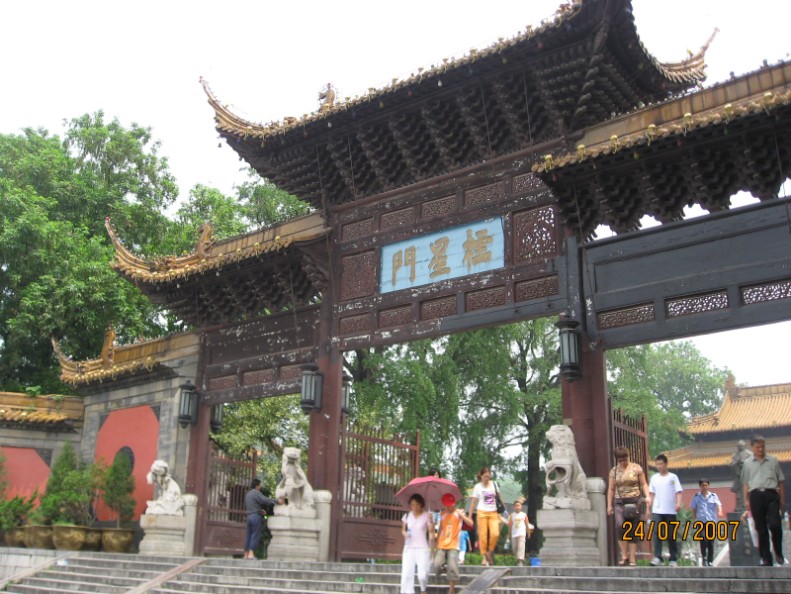 Back at home, mom tried her hand at English teaching.
The topic: making a western sandwich.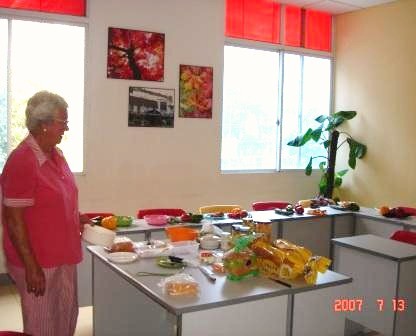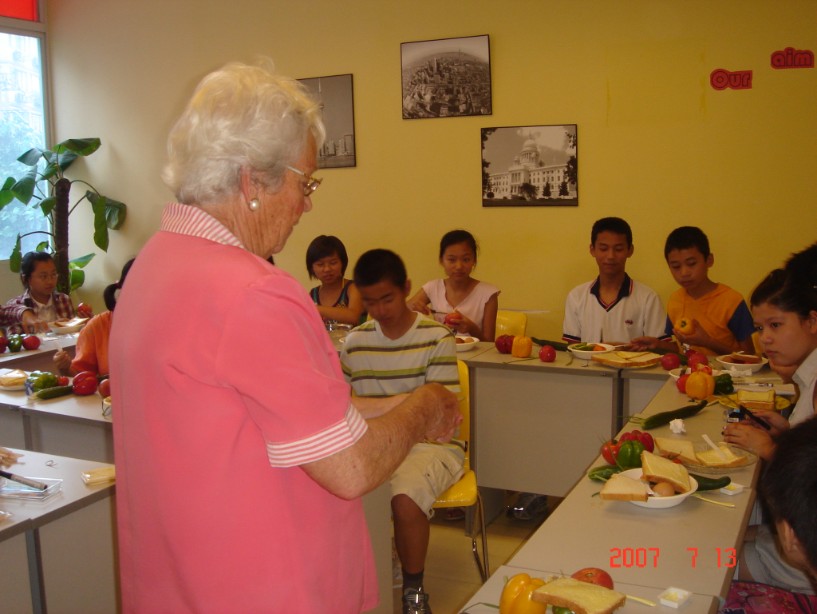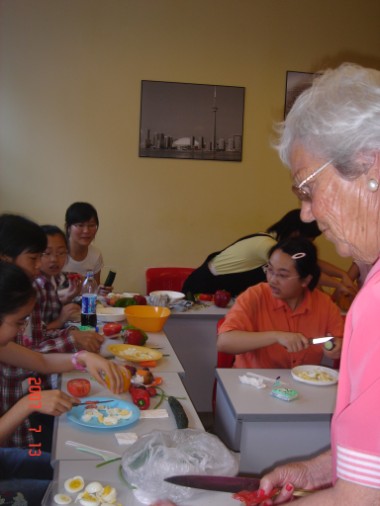 Then it was off to Beijing.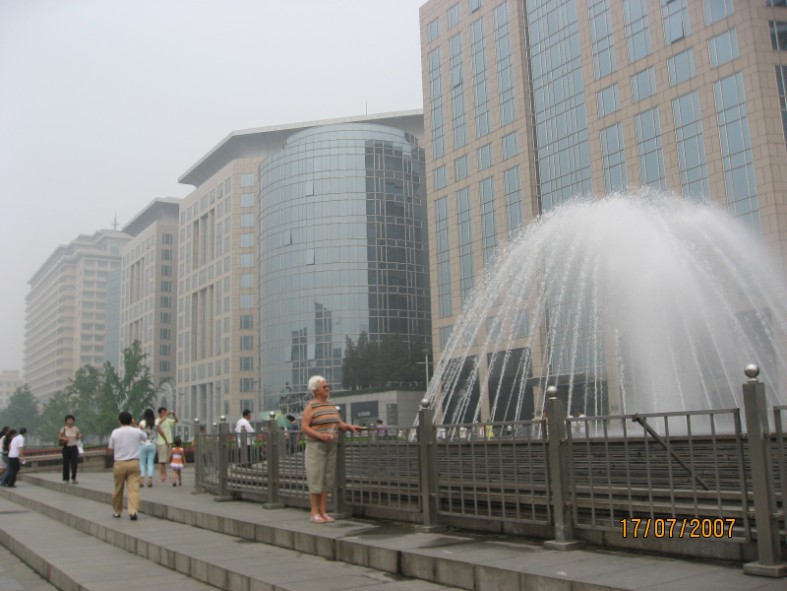 First was Tian'anmen square.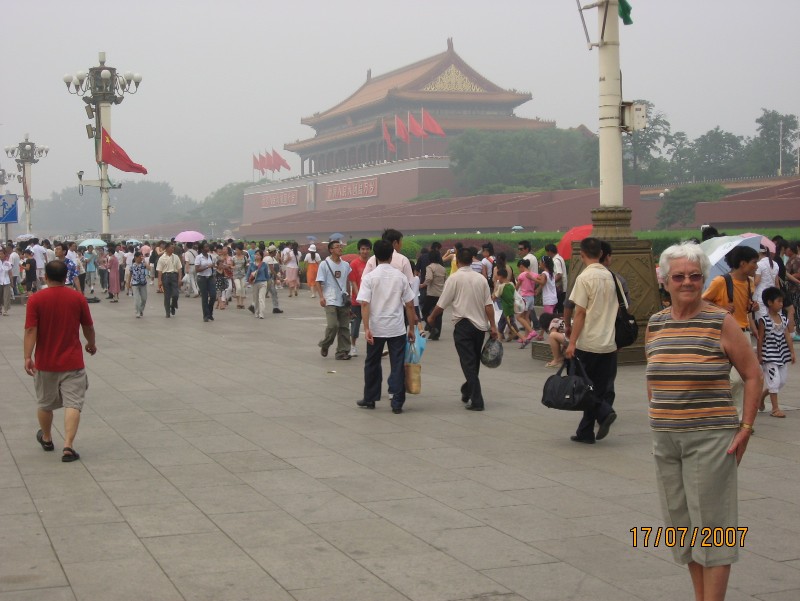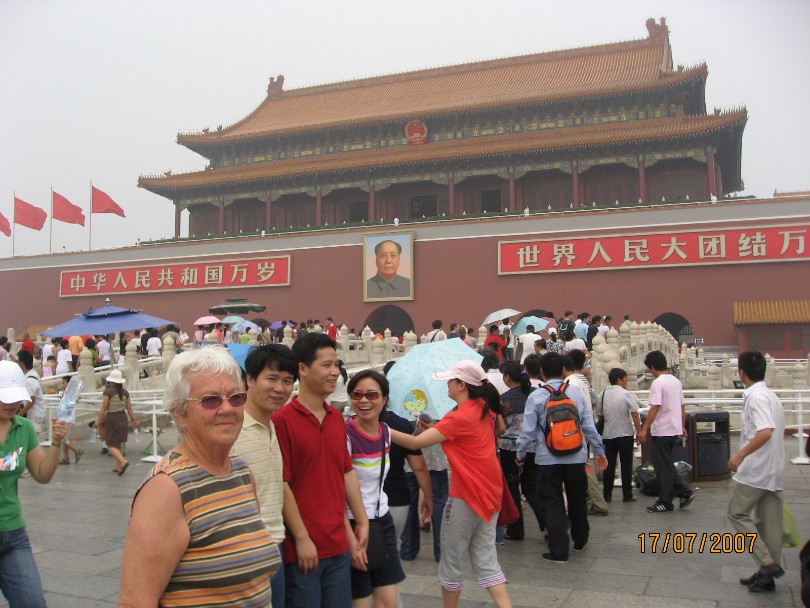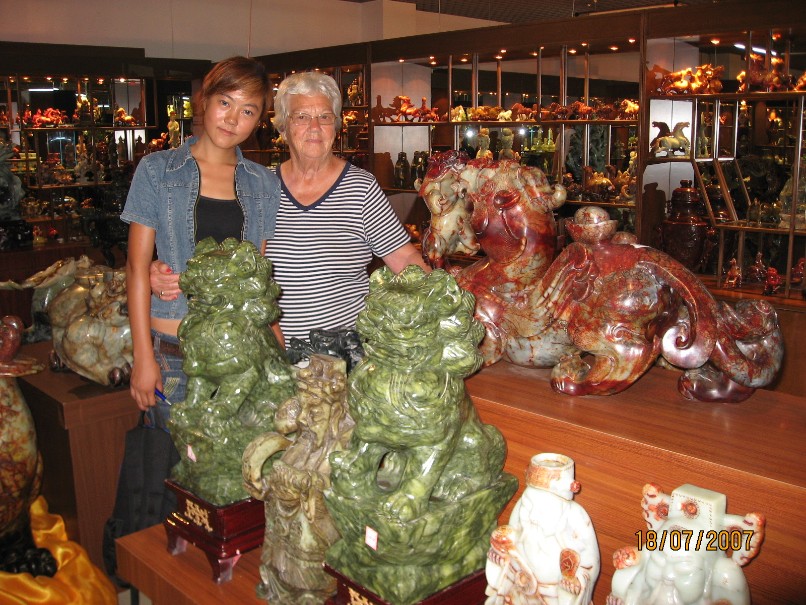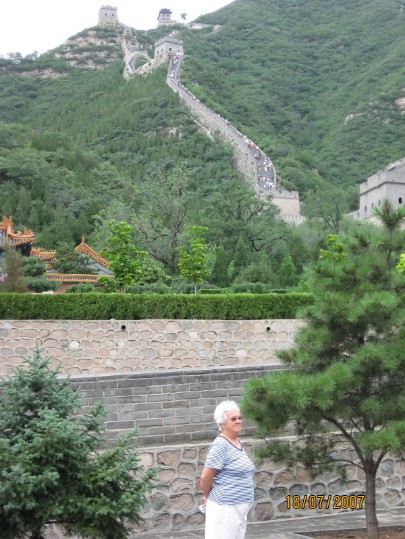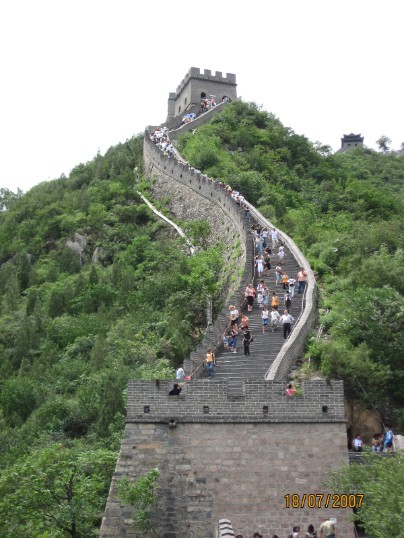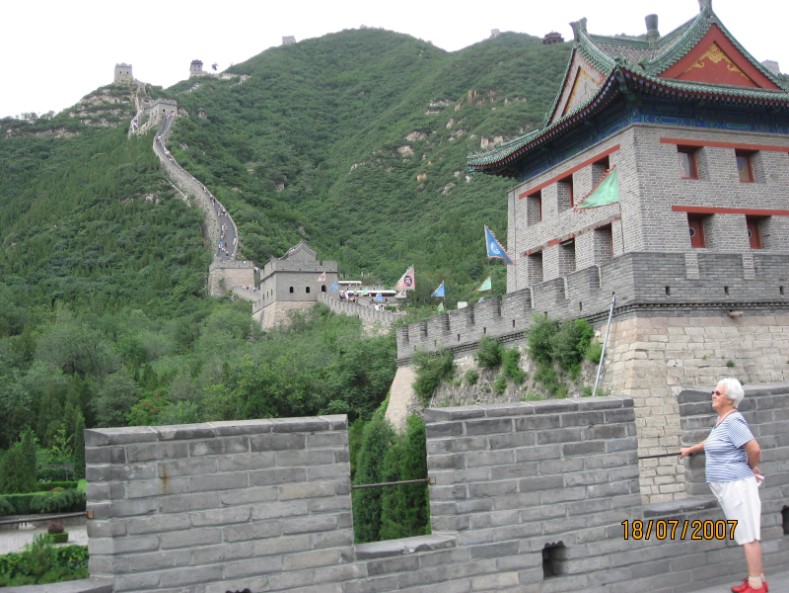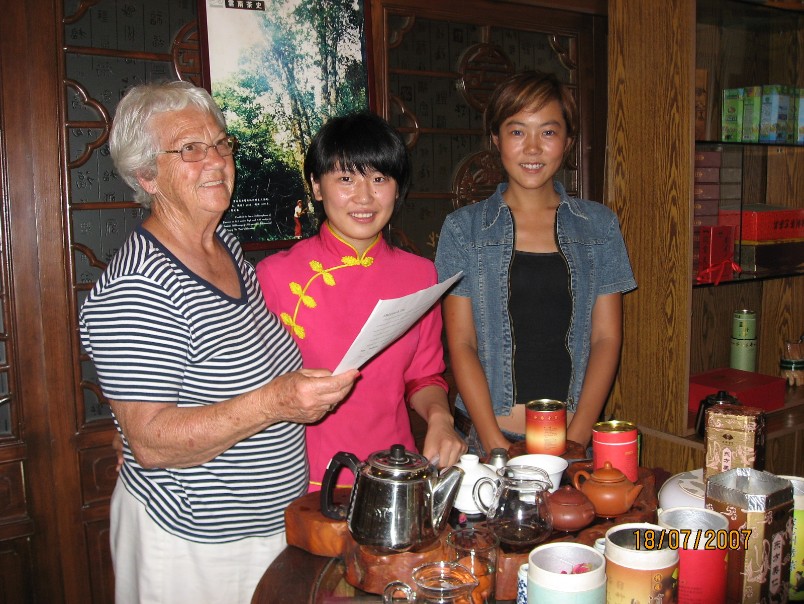 Just a glance at the Birds Nest...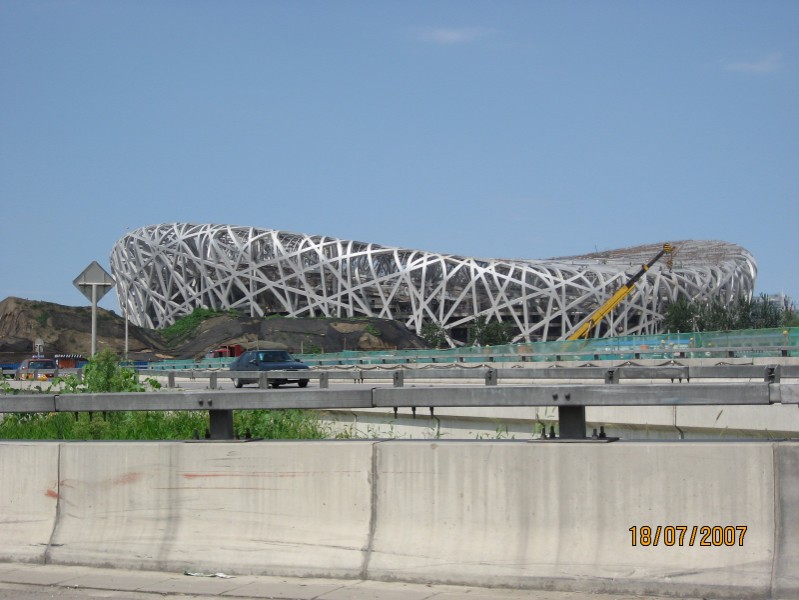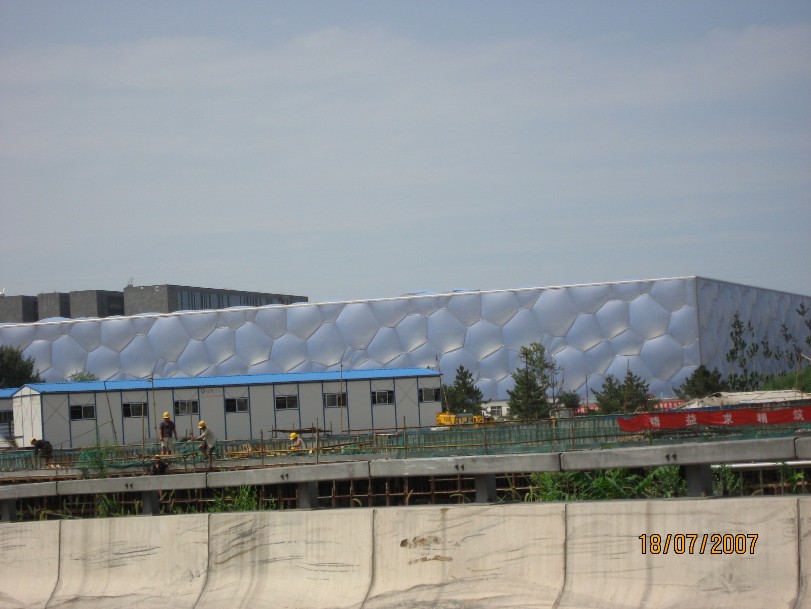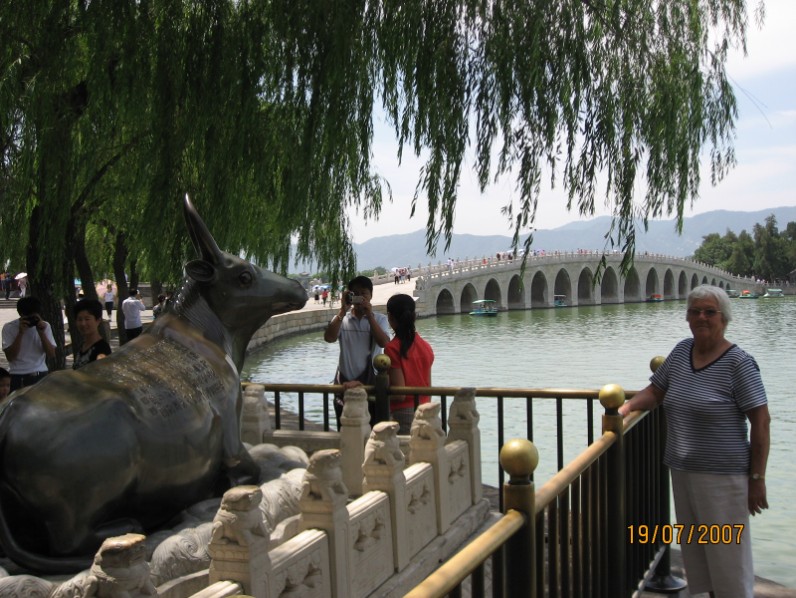 With a South African lunch on the water.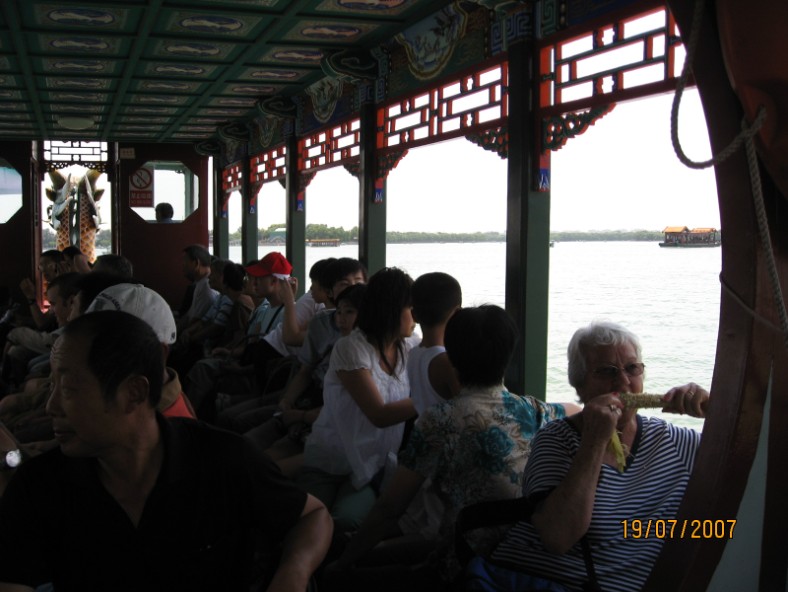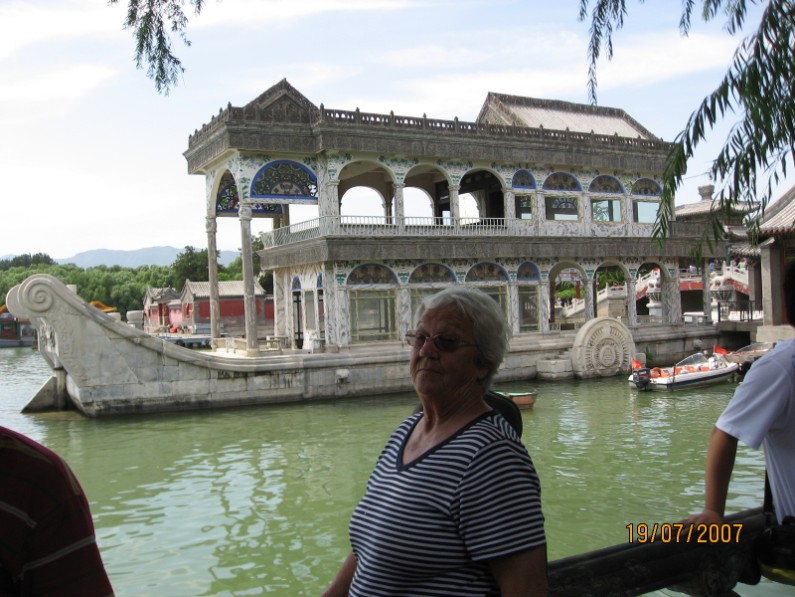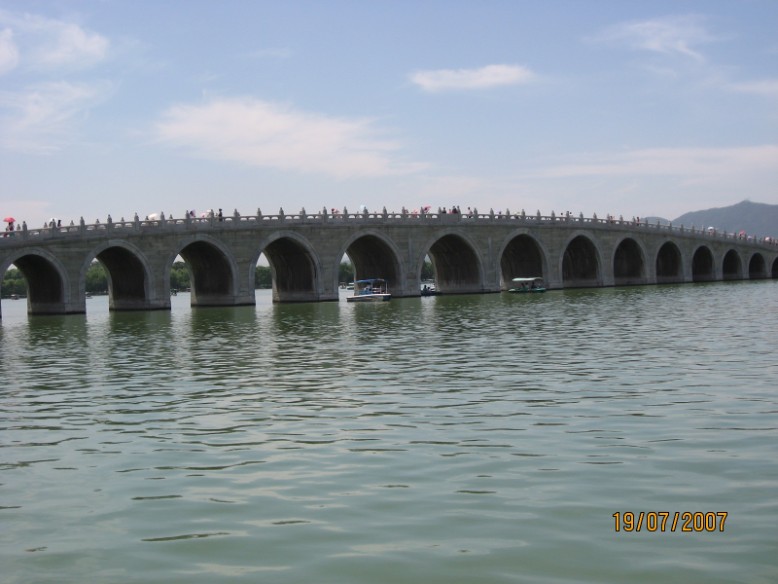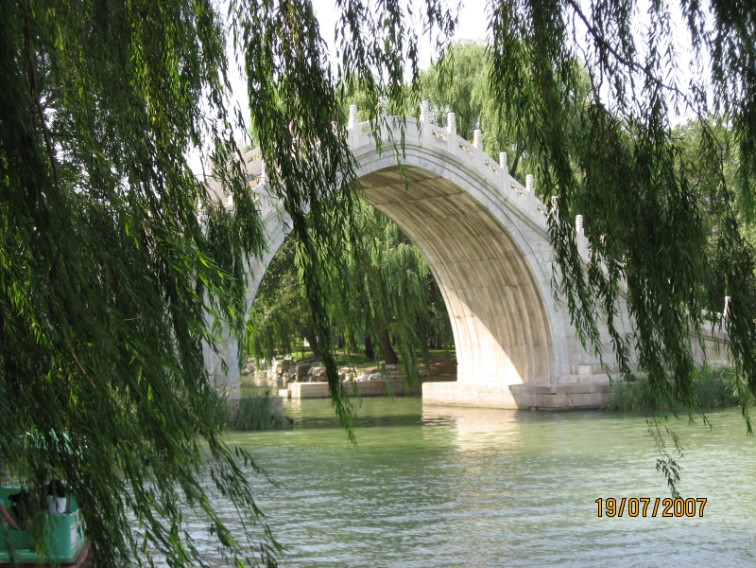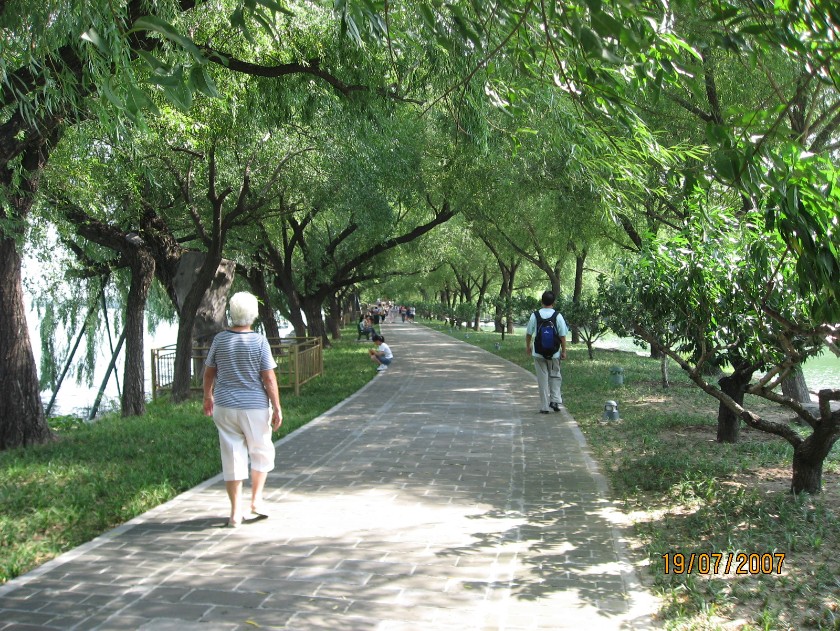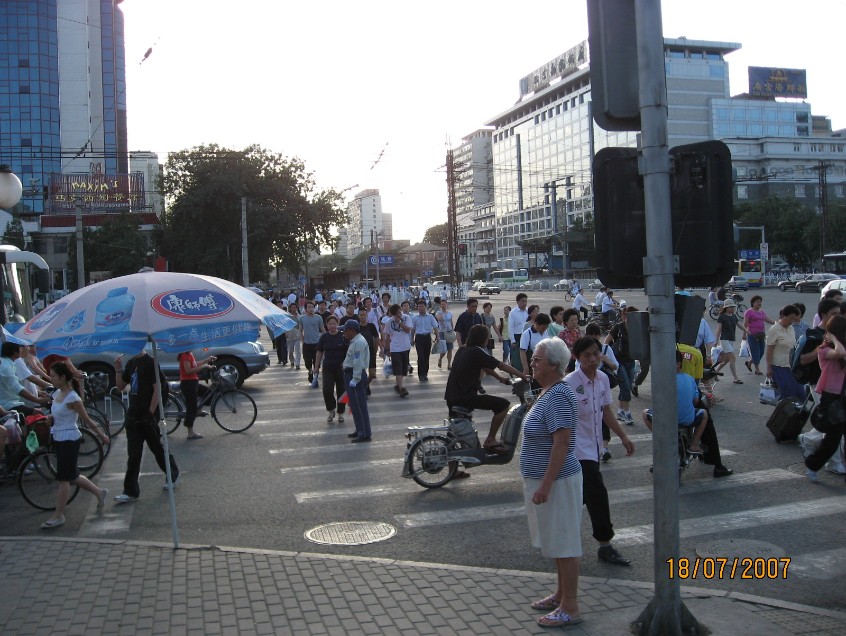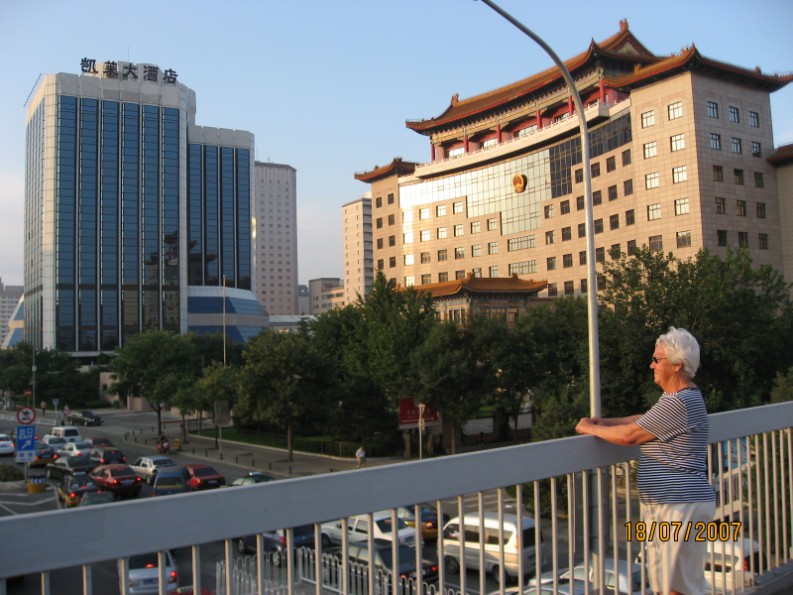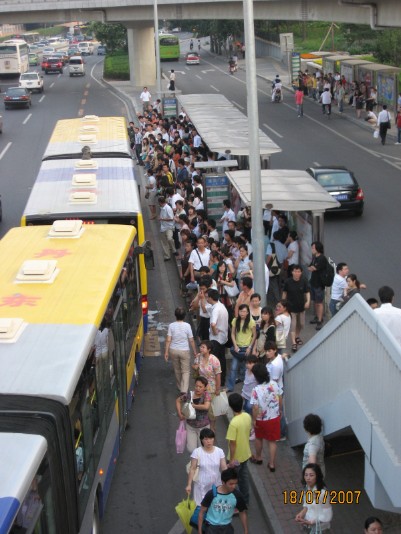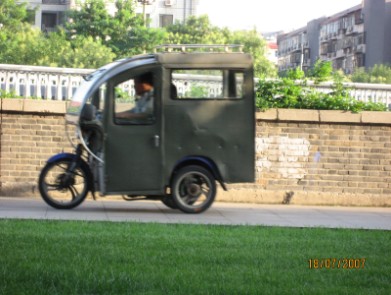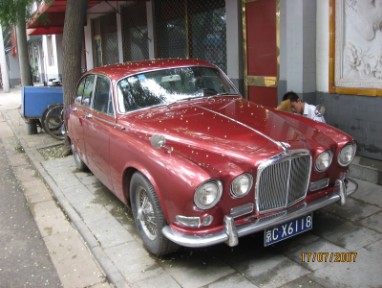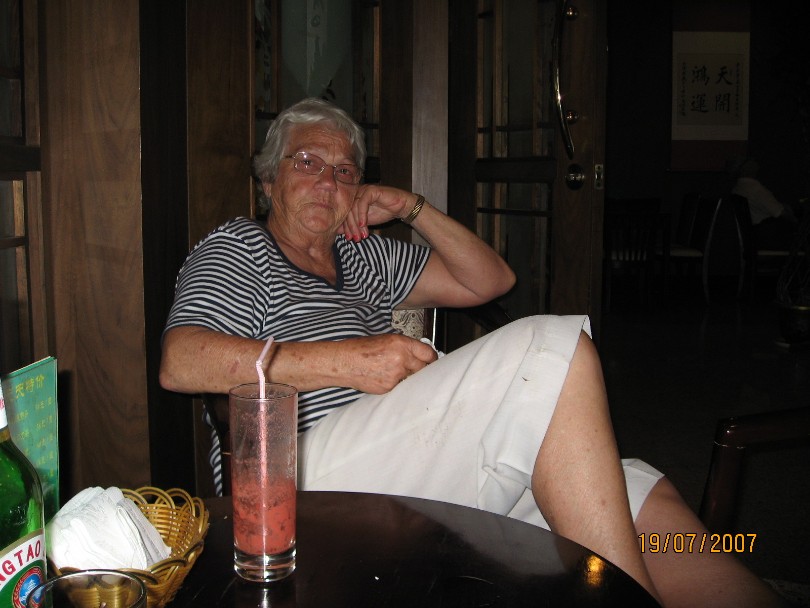 East, west, home is best.