The Okavango Delta (or Okavango Swamp), in Botswana,
is the world's largest inland delta.
It is formed where the Okavango River empties onto a swamp
in the Kalahari Desert, where most of the water is lost to evaporation
and instead of draining into the sea.
Each year approximately 11 cubic kilometres of water
irrigate the 15,000 km² area and some flood-waters drain into Lake Ngami.
The Moremi Game Reserve, a National Park,
spreads across the eastern side of the delta. (Wikipedia)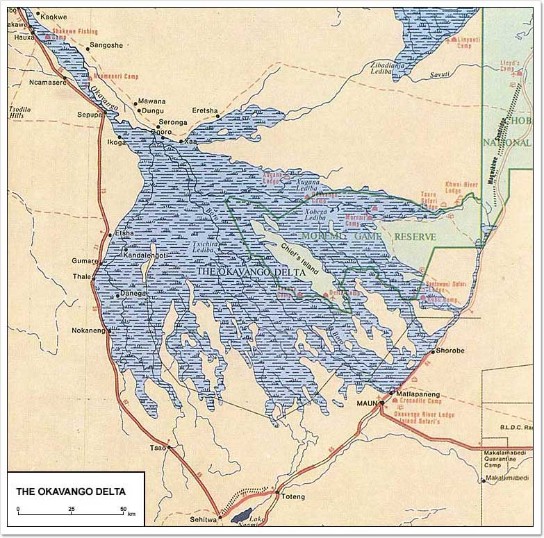 Setting off on a trip to Botswana in 1997
The road is long and hot.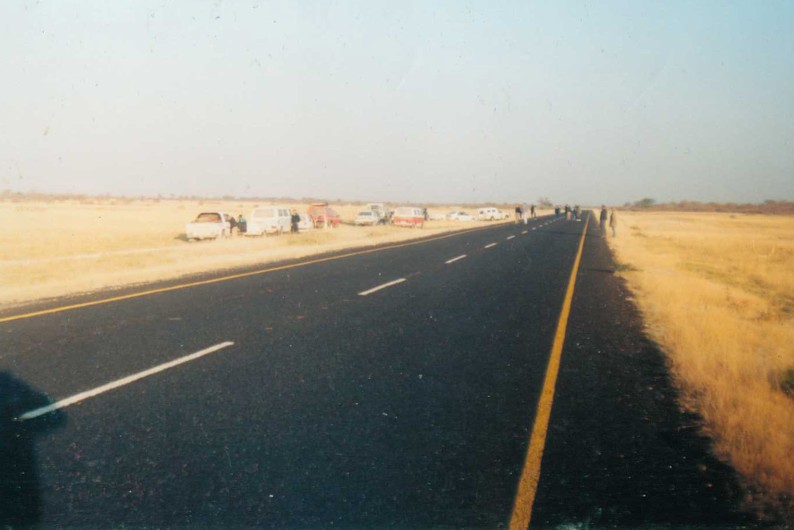 and some trouble can be expected.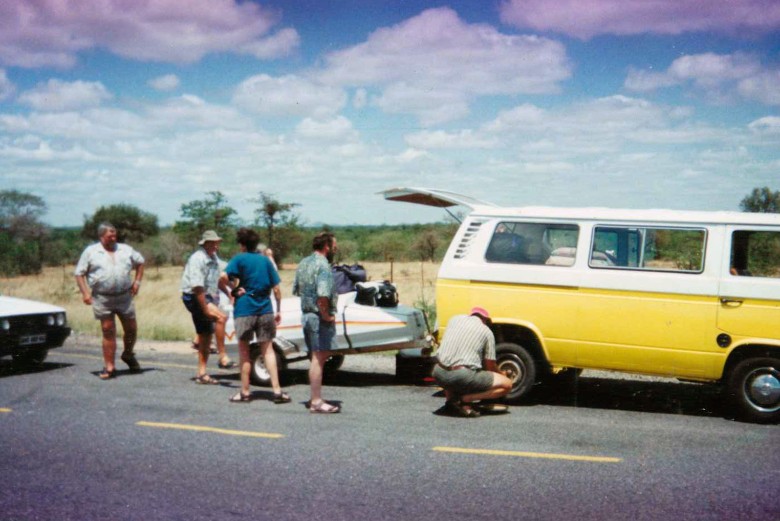 But at last we are able to setup camp
on the banks of the mighty Okavango river.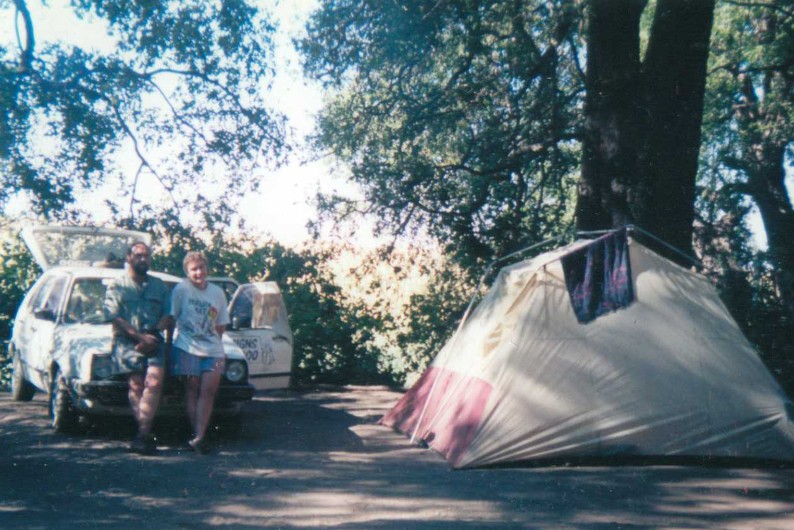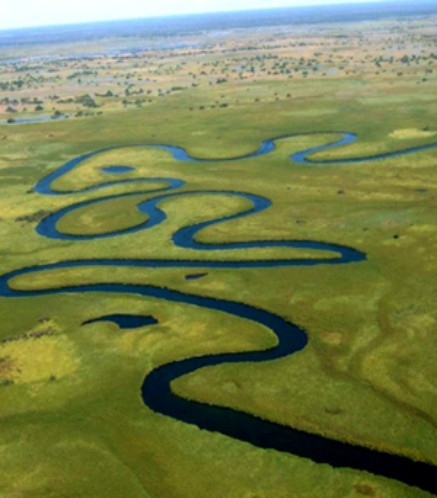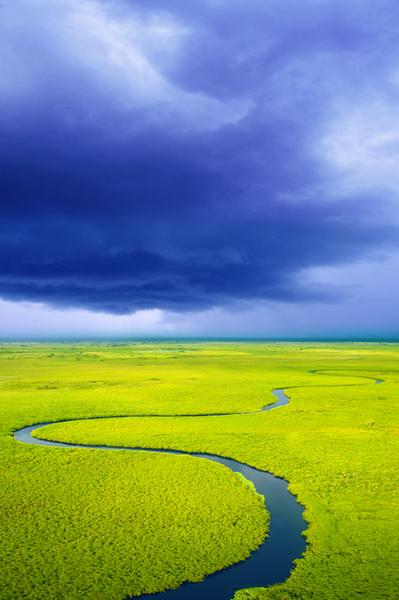 There are all sorts of craft to move around on the water.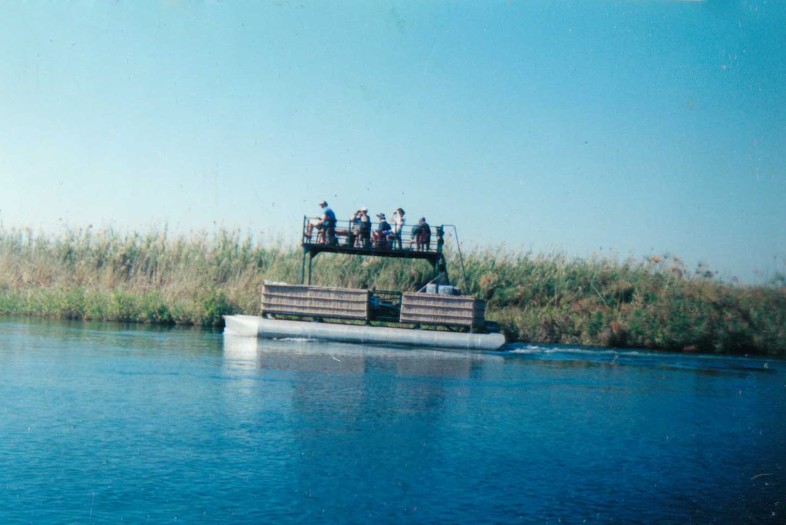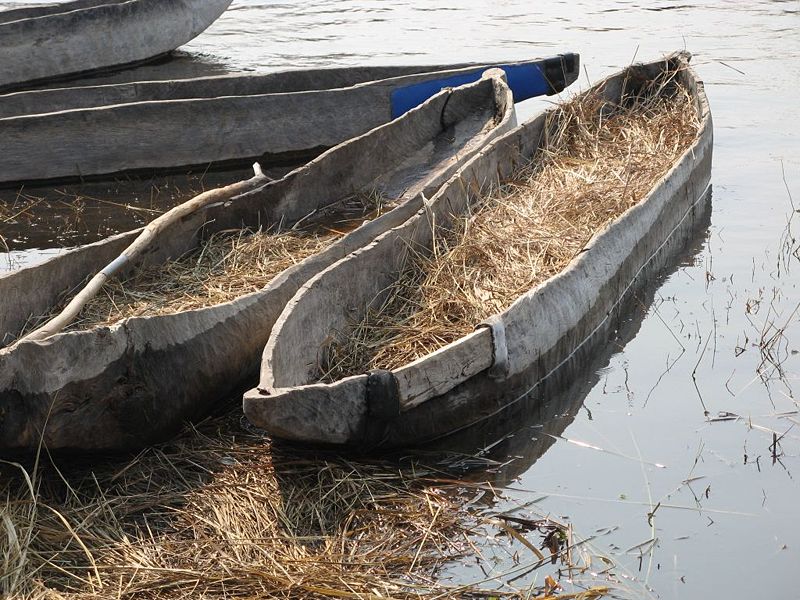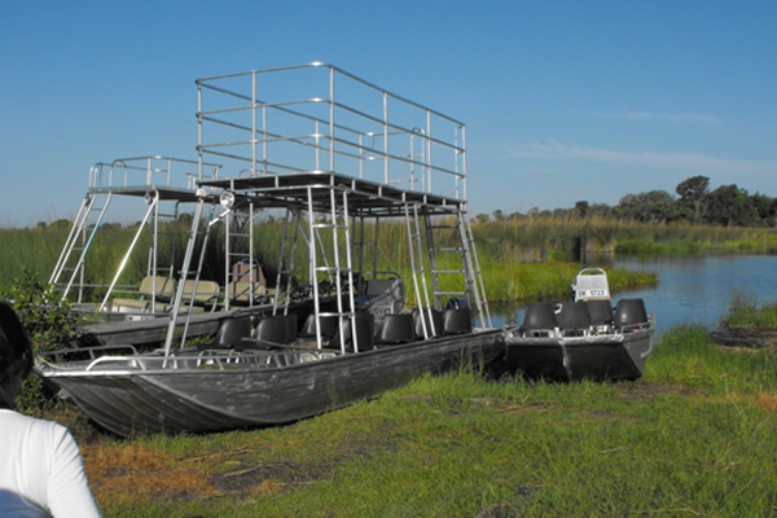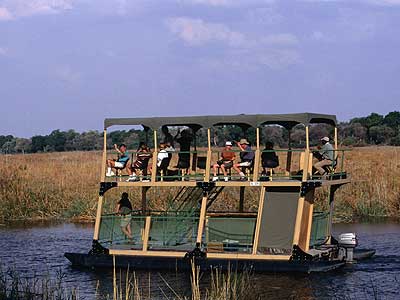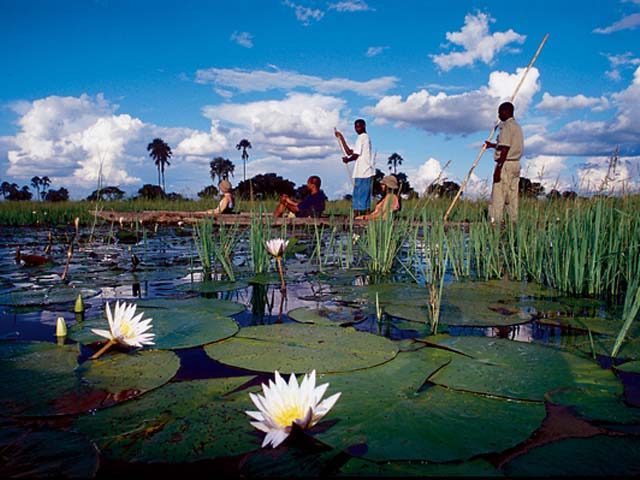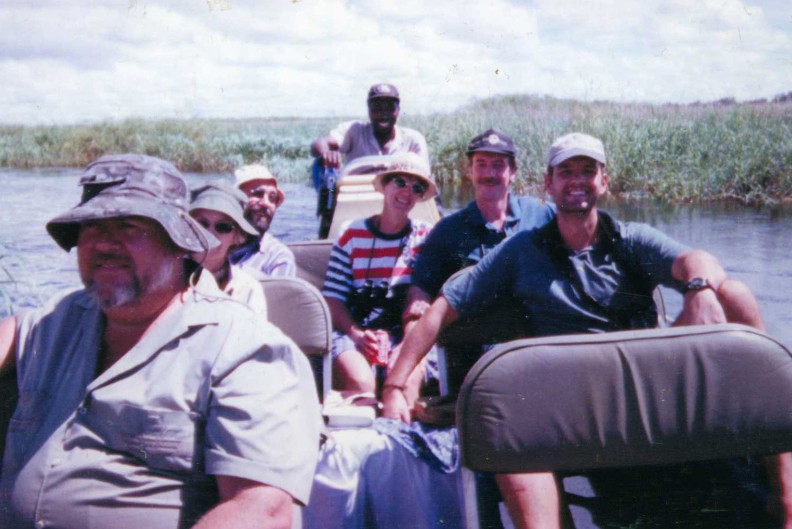 After a good birding day,
it's time to share some stories around the camp fire,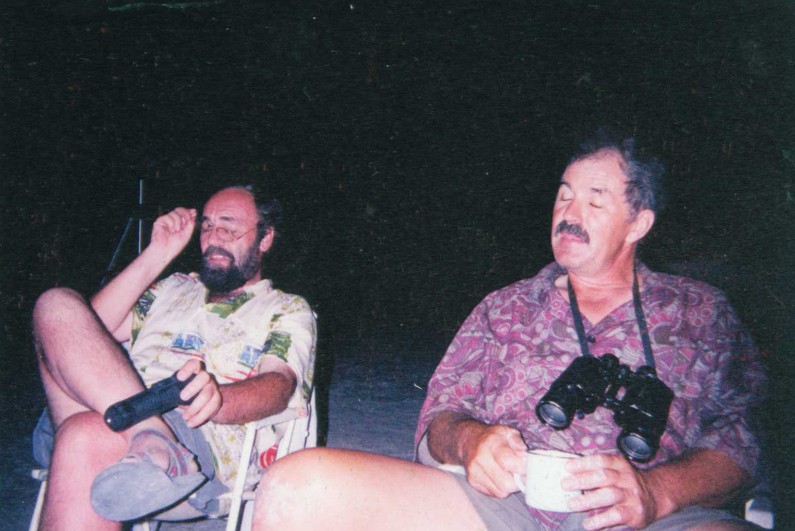 keeping supper dry from a sudden thunderstorm,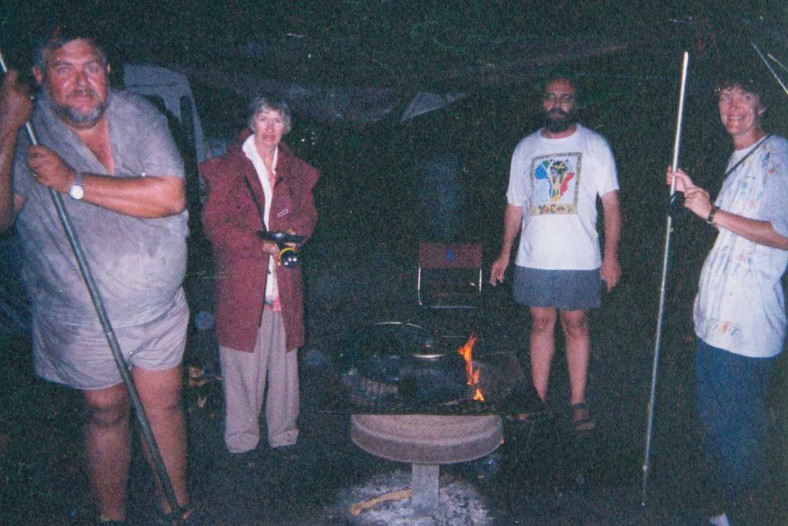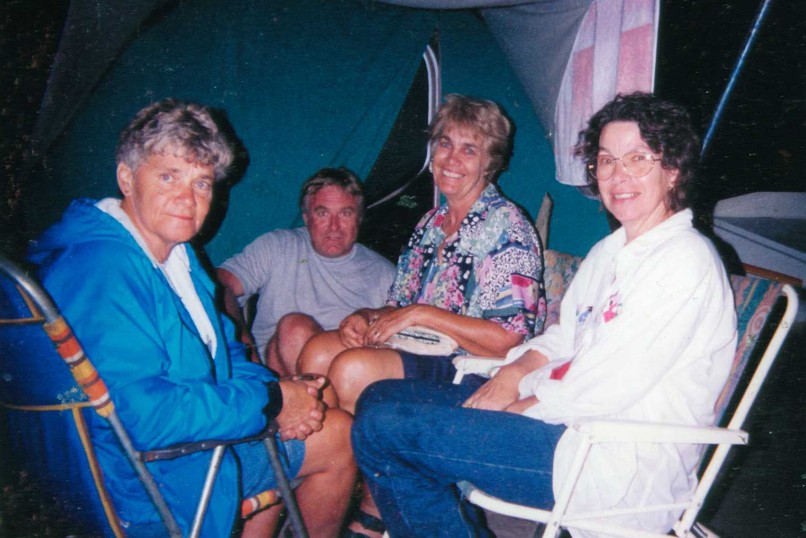 and then it's off to bed.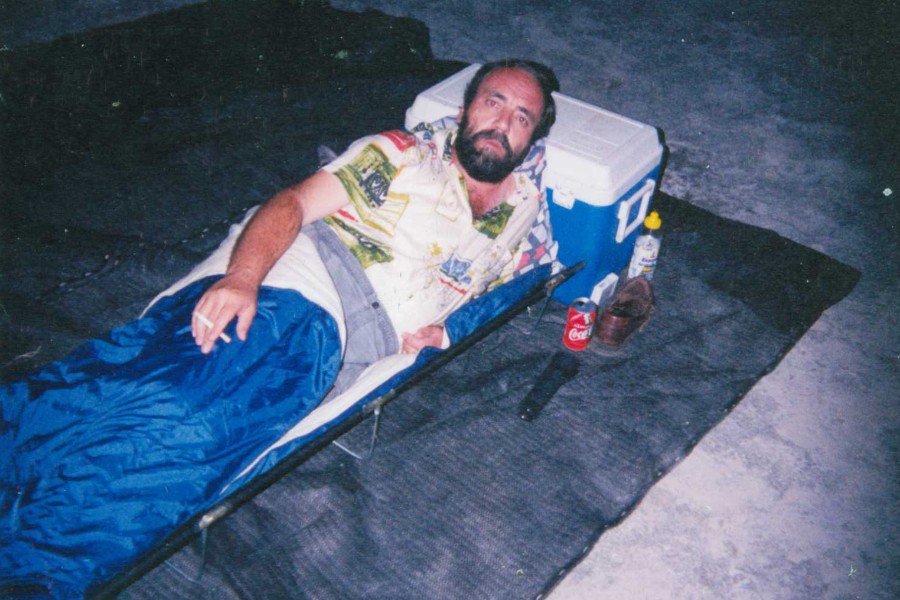 The Okavango river originates in Angola,
and here flows through the Caprivi Strip,
which is part of Namibia, on its way to Botswana.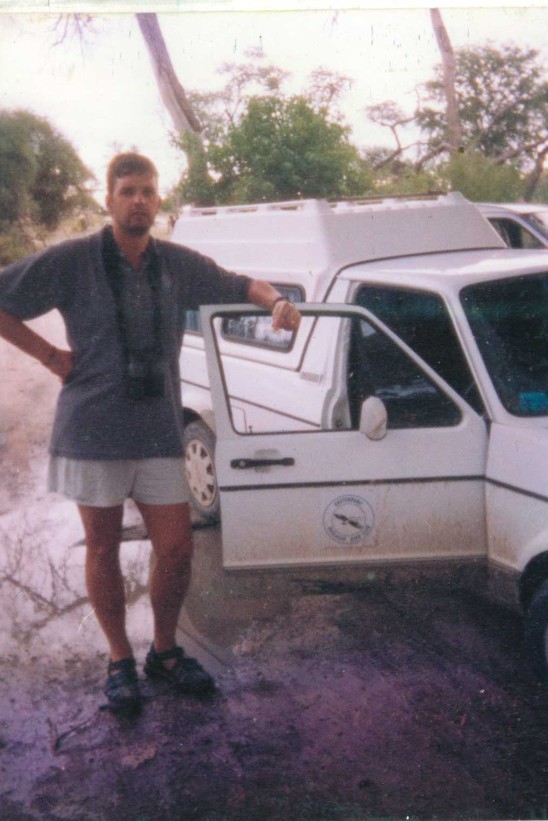 The Mahango Reserve is a "must visit".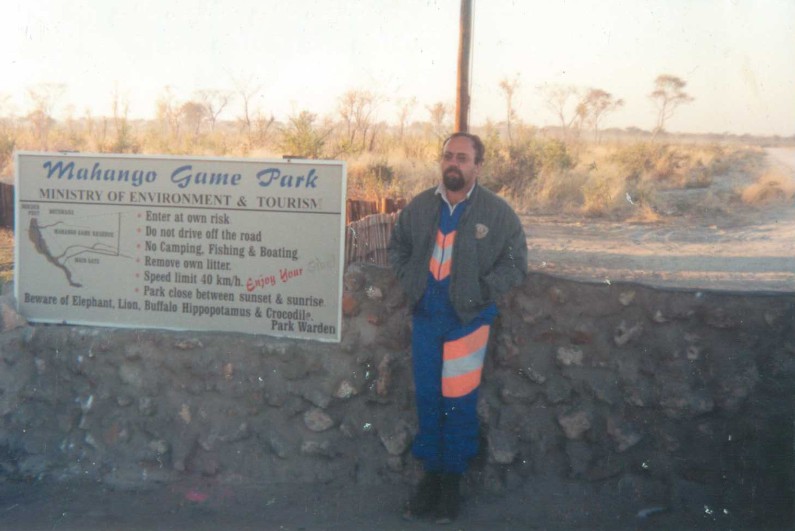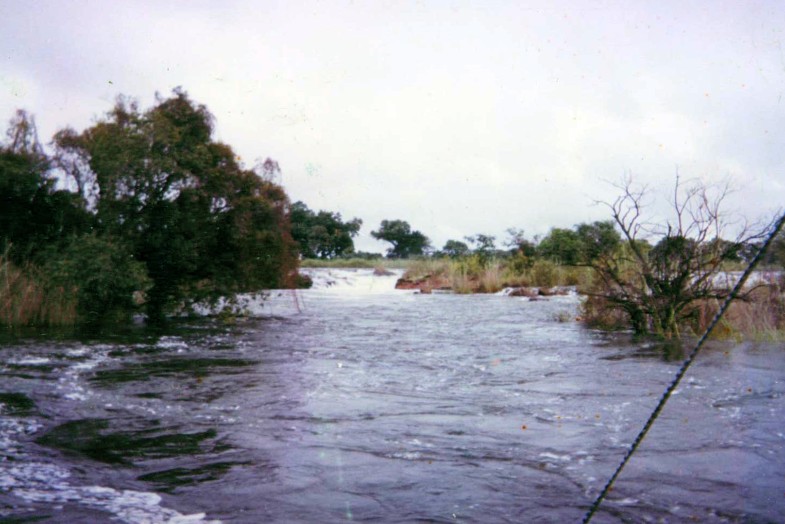 The Makgadikgadi Pan is a large salt pan in the middle of the dry savanna
of north-eastern Botswana, it is one of the largest salt flats in the world.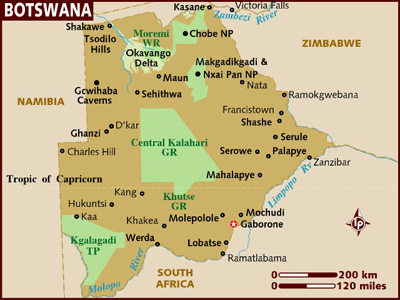 Lying southeast of the Okavango Delta and surrounded by the Kalahari desert,
Makgadikgadi is technically not a single pan but many pans with sandy desert
in between, the largest being the Sua, Ntwetwe and Nxai Pans.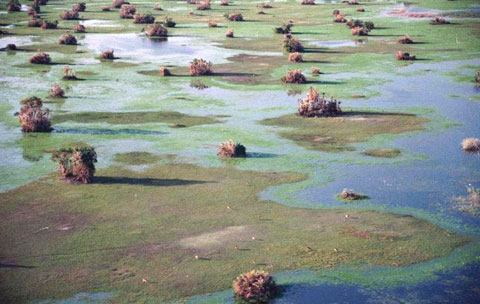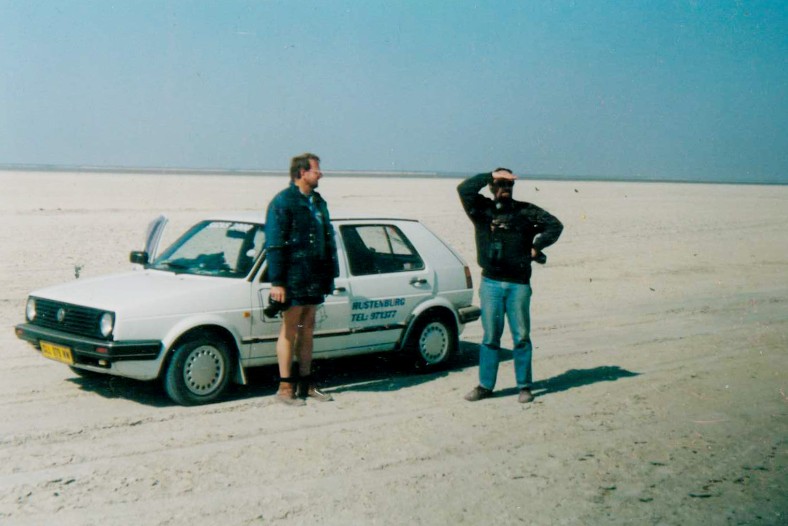 Spending the night on the fringe of the pan.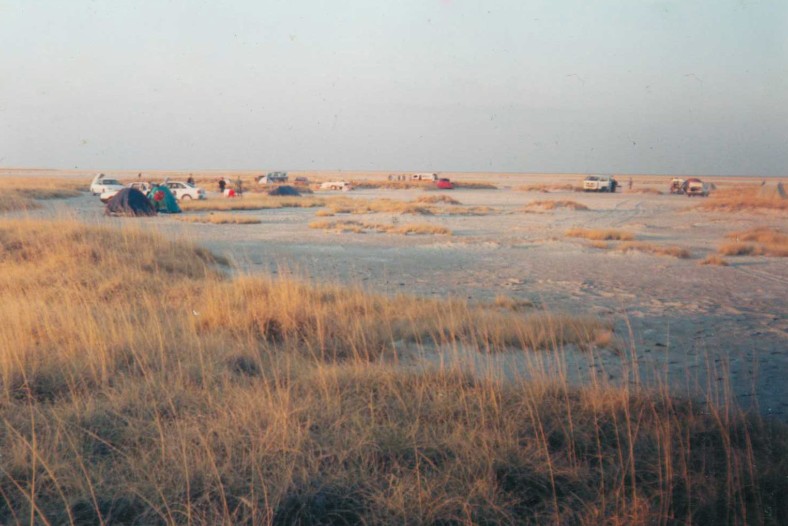 Birders at the Makgadikgadi pan